Prof. Dr. Susann Müller
Contact
Prof. Dr. Susann Müller
Group Leader Flow Cytometry

Department of Environmental Microbiology
Working Group Flow Cytometry
Helmholtz Centre for
Environmental Research - UFZ
Permoserstr. 15, 04318 Leipzig, Germany

Phone +49 341 235-1318
susann.mueller@ufz.de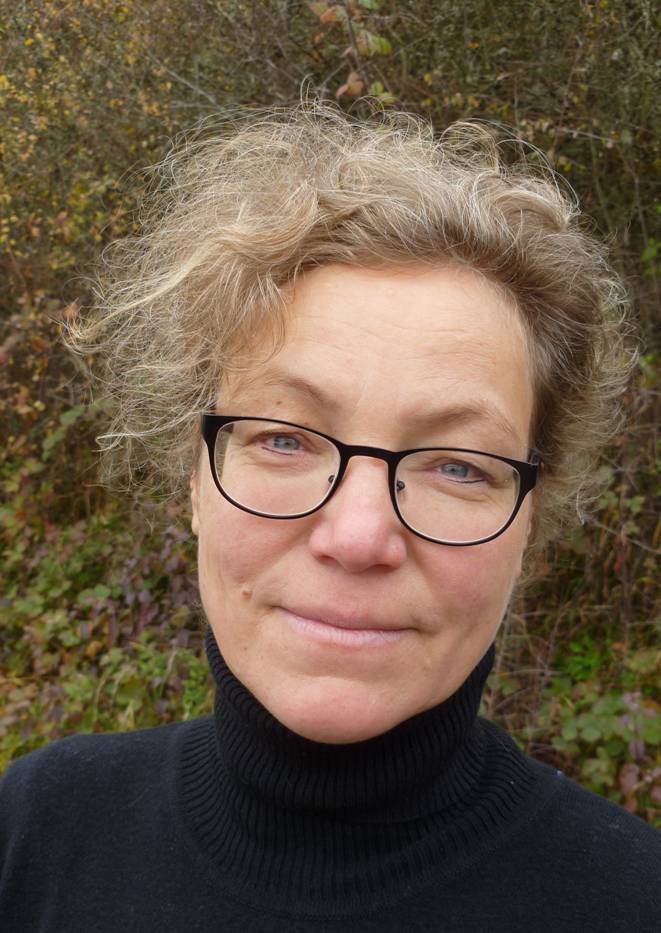 CV / Scientific Career
Diploma in Biochemistry, Martin-Luther-University Halle-Wittenberg
Scientific assistant at the Institute of Biotechnology of the Academy of Science of the GDR, Leipzig
PhD, University of Halle-Wittenberg, subject: 'Population dynamics of S. cerevisiae'
Scientific assistant in the Scientist Integration Programme of the Coordination and Development Initiative for institutes of the former Academy of Sciences of the GDR
Scientific assistant at the University of Leipzig; Faculty of Biosciences, Pharmacy and Psychology; Department Biotechnology
Grant for habilitation of the Saxon Ministry of Science and Art (SMWK), Dresden
Senior scientist at the Department of Environmental Microbiology, UFZ Centre for Environmental Research Leipzig-Halle
Habilitation at the Technical University Dresden, Faculty of Natural Science and Mathematics; subject: 'Multiparametric Cytometry'
apl. Professor for Microbiology at the Leipzig University, Faculty of Biosciences, Pharmacy and Psychology

Research interests
We focus on optimisation of performances of microbial populations by optimisation of the individual performances of the single cell. We develop on- and off-line strategies for process control of biotechnological relevant systems. Further on we are interested both in analysis of diversity and knowledge of survival strategies of microbial populations in artificial and natural habitats. Flow cytometric methods are used to quantify structural and functional characteristics of microbial cells, to understand their physiology and to develop tools enabling us for govern their action.
Current research
Zentrales Innovationsprogramm Mittelstand (ZIM) des BMWi – Kooperationsnetzwerke, Aktenzeichen: 16KN043222, ABOS – Entwicklung einer Abfall-Biogas-Online-Steuerung zur effektiven Überwachung des Vergärungsprozesses, Teilprojekt UFZ: ABOS – Prozesssimulation: 170 K€
(responsible: Susann Müller)
1.8.2015-31.01.2019

BMBF: Bundeshaushalt, Einzelplan 30, Kapitel 3005, Titel 68330
Aktenzeichen: 031A616K, Wissensbasierte Prozessintelligenz – Neue Wege zu stabilen Bioprozessen, Teilprojekt K, Total: 20 Mio
Partec/Sysmex in Parterschaft mit UFZ: 193 k€
(responsible: Sysmex/Partec)
1.2.2015-31.1.2018

BMEL-FNR: Förderschwerpunkt: Mikrobiologische Prozesse in Biogasanlagen, Aktenzeichen: 22008313, BiogasFingerprint-Flexible Steuerung der Biogasproduktion mittels bioinformatischer Populationsanalyse (Biogas-Fingerprint)
(responsible. Susann Müller), Total: UFZ: 364 k€
1.2.2015-31.12.2018

Deutsche Bundestiftung Umwelt (DBU), Aktenzeichen:33960/01-32
On-demand Produktion von Phosphatdünger aus Reststoffen von Brauerei und Kläranlage (Bio-P2)
(responsible: Susann Müller), Total: 692.516 K€
1.2.2018-31.1.2021

Chinese Scholarship Council (CSC), China, Ministery of Education
'Development of stable performance of microbial communities in wastewater treatment systems'
(responsible: Susann Müller)
21.10.2013-31.12.2018

Chinese Scholarship Council (CSC), China, Ministery of Education
'Natural microbial communities (NMC) for product synthesis – Conditions and options for their control'
(responsible: Susann Müller)
01.11.2017-31.10.2021
Current classes
Masterstudiengang Biologie, 1. Semester - Schwerpunkt B - Modul 11-BIO-0720 – Modul: Einzelzellanalytik in den Umweltwissenschaften
(zusammen mit Prof. Wilhelm)
Vorlesung (2 SWS), Seminar (1 SWS), Praktikum (5 SWS), 10 LP (WS)

Mitarbeit im Rahmen des Masterstudiengangs Umweltmikrobiologie
Vorlesung (2h), Seminar (1h), Praktikum (5SWS) (WS)

Single Lectures within Applied Biotechnology (Dresden) (WS)

Other Professional Activities
President of the German Society of Cytometry (DGfZ, 2008 -2010)
Associate Editor for Microbiology for CYTOMETRY Part A
Member of the Educational Committee of ISAC (2011 - 2012)
Board member of ISAC Scholars Program Committee (ISPC, 2013-2015)
Member of the Local Organising Committee of ISME 17, August 2018, in Leipzig, Germany
Selected Publications
Guo Y, Cichocki N, Schattenberg F, Geffers R, Harms H, Müller S
AgNPs change microbial community structures of wastewater.
Frontiers in Microbiology (2019) Vol9, 3211

Liu Z, Cichocki N, Hübschmann T, Süring C, Ofiţeru ID, Sloan WT, Grimm V, Müller S
Neutral mechanisms and niche differentiation in steady-state insular microbial communities revealed by single cell analysis.
Environmental Microbiology (2018), doi: 10.1111/1462-2920.14437

Lambrecht J, Schattenberg F, Harms H, Müller S.
Characterizing microbiome dynamics – flow cytometry based workflows from pure cultures to natural communities.
Journal of Visualized Experiment (2018) 137, e58033

Liu Z, Cichocki N, Bonk F, Günther S, Schattenberg F, Harms H, Centler F, Müller S. Ecological stability properties of microbial communities assessed by flow cytometry.
mSphere (2018), 3/1, e00564-17

Koch C, Müller S. Personalized microbiome dynamics – Cytometric fingerprints for routine
diagnostics.
Molecular Aspects of Medicine (2018), 59, 123-134

van Gelder S, Röhrig N, Schattenberg F, Cichocki N, Schumann J, Schmalz G, Haak R, Ziebolz D, Müller S.
A cytometric approach to follow variation and dynamics of the salivary microbiota
Methods (2018) 134-135:67-79

Lambrecht J, Cichocki N, Hübschmann T, Koch C, Harms H, Müller S.
Flow cytometric quantification, sorting and sequencing of methanogenic archaea based on F420 autofluorescence.
Microbial Cell Factories (2017) 16:180.

Guo Y, Baumgart S, Stärk HJ, Harms H, Müller S.
Mass cytometry for detection of silver at the bacterial single cell level
Front. Microbiol. (2017) 8:1326.

Guo Y, Stärk HJ, Harms H, Wick LY, Müller S.
Heterogenic response of prokaryotes towards silver nanoparticles and ions.
Cytometry Part A (2017) 91(8), 775-784

Cossarizza, A., Chang, H.-D., Radbruch, A., Akdis, M., Andrä, I., Annunziato, F., Bacher, P., Barnaba, V., Battistini, L., Bauer, W.M., Baumgart, S., Becher, B., Beisker, W., Berek, C., Blanco, A., Borsellino, G., Boulais, P.E., Brinkman, R.R., Büscher, M., Busch, D.H., Bushnell, T.P., Cao, X., Cavani, A., Chattopadhyay, P.K., Cheng, Q., Chow, S., Clerici, M., Cooke, A., Cosma, A., Cosmi, L., Cumano, A., Dang, V.D., Davies, D., De Biasi, S., Del Zotto, G., Müller, S., Müller, W., et al.,
Guidelines for the use of flow cytometry and cell sorting in immunological studies
European Journal of Immunology (2017) 47:10, 1584 - 1797
Günher S, Faust K, Schumann, J, Harms H, Raes, J, Müller S.
Species-sorting and mass-transfer paradigms control managed natural metacommunities.
Environmental Microbiology (2016) 18(12) 4862-4877.

Zimmermann J, Hübschmann T, Schattenberg F, Schumann J, Durek P, Riedel R, Friedrich M, Glauben R, Siegmund B, Radbruch A, Müller S, Dong HD
High-resolution Microbiota flow cytometry reveals dynamic colitis-associated changes in fecal bacterial composition.
European Journal of Immunology (2016) 46, 1300-1303

Lieder S, Jahn M, Koepff J, Müller S, Takors R
Stress speeds up DNA replication in Pseudomonas putida in chemostat cultivations
Biotechnology Journal (2016), 11, 155-163

Jahn M, Günther S, Müller S
Non-random distribution of macromolecules as driving forces for phenotypic variation
Current Opinion Microbiology (2015) 25, 49-55.

Koch C, Harnisch F, Schröder U and Müller S
Cytometric fingerprints: evaluation of new tools for analyzing microbial community dynamics
Frontiers in Microbiology Section Systems Microbiology 2014, Vol. 5 Article 273, 1-11.

Jahn M, Vorpahl C, Türkowsky D, Lindmeyer M, Bühler B, Harms H, Müller S
Accurate Determination of Plasmid Copy Number of Flow-Sorted Cells using Droplet Digital PCR
Analytical Chemistry (2014) 86 5969-5976.

Koch C, Harms H, Müller S
Dynamics in the microbial cytome – single cell analytics in natural systems
Current Opinion Biotechnology (2014) 27 134-141.

Koch C, Müller S, Harms H, Harnisch F
Microbiomes in bioenergy production: From analysis to management
Current Opinion Biotechnology (2014) 27, 65-72.

Koch C, Fetzer I, Schmidt T, Harms H, Müller S
Monitoring functions in managed microbial systems by cytometric bar coding
Environmental Science and Technology (2013) 47, 1753-1760

Jahn M, Seifert J, von Bergen M, Schmid A, Bühler B, Müller S
Subpopulation-proteomics in prokaryotic populations
Current Opinion Biotechnology (2013) 24, 79-87.

Koch C, Günther S, Desta AF, Hübschmann T, Müller S
Cytometric fingerprinting for analysing microbial intra-community structure variation and identifying sub-community function
Nature Protocols (2013) 8/1, 190-202.

Günther S, Koch C, Hübschmann T, Röske I, Müller RA, Bley T, Harms H, Müller S
Correlation of community dynamics and process parameters as a tool for the prediction of the stability of wastewater treatment.
Environmental Science and Technology (2012) 46(1), 84-92.

Harnisch F, Koch C, Patil SA, Hübschmann T, Müller S, Schröder U
Revealing the electrochemically driven selection in natural community derived microbial biofilms using flow–cytometry
Energy & Environmental Science (2011) 4 (4) 1265 – 1267.

Müller S and Nebe-von-Caron G
Functional single-cell analyses – flow cytometry and cell sorting of microbial populations and communities.
FEMS Microbiol Rev (2010) 34, 554–587.

Müller, S.
Modes of cytometric bacterial DNA pattern – A tool for pursuing growth
Cell Proliferation (2007) 40, 621-635.

Achilles J., Stahl F., Harms H., Müller S.
Isolation of intact RNA from cytometrically sorted S. cerevisiae for the analysis of intra-population diversity of gene expression
Nature Protocols (2007) 2/9, 2203-2211.


Index:
2016 (4)
2015 (9)
2014 (9)
2013 (13)
2012 (2)
2011 (7)
2010 (7)
You could use our publication index for further requests.
2016 (4)
to index
2015 (9)
to index
2014 (9)
to index
2013 (13)
to index
2012 (2)
Günther, S., Koch, C., Hübschmann, T., Röske, I., Müller, R., Bley, T., Harms, H., Müller, S., (2012):
Correlation of community dynamics and process parameters as a tool for the prediction of the stability of wastewater treatment
Environ. Sci. Technol. 46 (1), 84 - 92
full text (doi)
Müller, S., Hübschmann, T., Kleinsteuber, S., Vogt, C., (2012):
High resolution single cell analytics to follow microbial community dynamics in anaerobic ecosystems
Methods 57 (3), 338 - 349
full text (doi)
to index
2011 (7)
to index
2010 (7)
to index