Locations and directions
The Helmholtz Centre for Environmental Research is a limited liability company (GmbH). The head office and main research base for the company's operations is in Leipzig. Besides Leipzig, the UFZ scientists carry out their environenmental research at the locations at Halle, Magdeburg, Bad Lauchstädt (Experimental fields), and Falkenberg (Lysimeter station).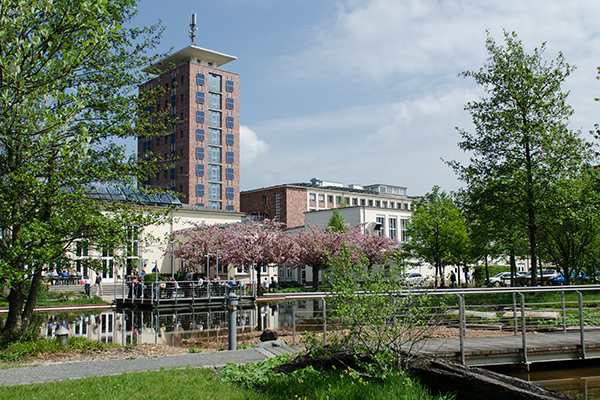 Location Leipzig
Permoserstraße 15
04318 Leipzig, Germany
Phone +49 341 235-1269

By road
On the A14 motorway, take the exit marked "Leipzig-Ost" and head towards Stadtzentrum (City Centre).

By rail
From Leipzig Central Station, take the No. 3/3E (Direction "Sommerfeld" or "Taucha"). After about 15 minutes alight at stop "Torgauer/ Permoserstraße", cross the street and take the street Permoserstraße in eastern direction. After about 200 metres you will find the main entrance of the UFZ.
For your information:
Travel Service Information of the German Railway

By plane
From Leipzig/Halle Airport, take the train (regional express) to the Leipzig Central Station (3,20 Euros one-way). From the Central Station, take No. 3 (heading for "Sommerfeld") or No. 13 (heading for "Taucha")

By taxi
A taxi from Leipzig Central Station to the UFZ will cost about EURO 13.
The fare from Leipzig-Halle Airport is about EURO 42.
By car

Driving on the A14 motorway, take the Halle / Peißen exit, then turn on to the B100 highway towards Halle Zentrum.
After having passed the town sign, follow the road until you get to the Dessauer Straße crossroads and turn left. Bear left immediately after the railway crossing, continuing to follow the direction Halle Zentrum.
Follow the main road, take the Eisleben exit (B80) and turn left into Magdeburger Straße after about 100 metres. After about another 200 metres you will get to the Riebeckplatz roundabout. Take the first road on your right (Franckestraße) towards Eisleben / Halle-Neustadt (B80)
This will lead you onto the fly-over crossing the River Saale. Take the Peißnitz exit and turn right into Gimritzer Damm
Follow the road and pass the traffic lights on Weinbergweg. You will see the U-shaped UFZ building on your left. Go past this building, make a U turn and turn right on to the campus. Continue until you reach the UFZ building.
By rail

Take the western exit at the main station, then tram No. 4 or 5 (direction Kröllwitz). Alight at the Straßburger Weg stop.
The journey takes about 20 min (details www.havag.de).

By taxi
Approximate cost from Halle main station to UFZ - 10 Euros
Approximate cost from Leipzig/Halle airport to UFZ - 60 Euros

By car

On the A2 motorway, take the exit "Magdeburg-Zentrum" or coming from the A14, take the exit "Magdeburg Sudenberg", then drive along Magdeburger Ring
take the exit "Universität/Zentrum Nord" into the "Albert Vater-Str." (B1), cross the river Elbe two times and then turn right into "Turmschanzenstraße"
follow the corresponding signage and turn left into the entry of the Social Ministry and UFZ


By public transport
Leave the railway station at the main entrance (direction east) and go right across the parking place in the direction City Hotel. Cross the street at the hotel and follow the street "Hasselbachstraße" until the intersection with traffic lights. Take the tram No. 6 towards "Herrenkrug" and step off at the stop "Heumarkt". Then follow the street in direction of the tram and cross the street to the left. After a two minutes walk the UFZ is easily visible on the left-hand side.

By taxi
A taxi from the railway station to the UFZ cost approximately 15 EUR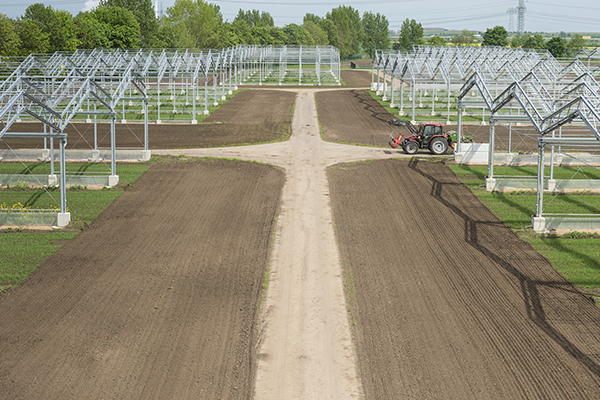 Experimental Fields Bad Lauchstädt
Hallesche Straße 44
06246 Bad Lauchstädt, Germany
Phone +49 345 558-5393

Directions