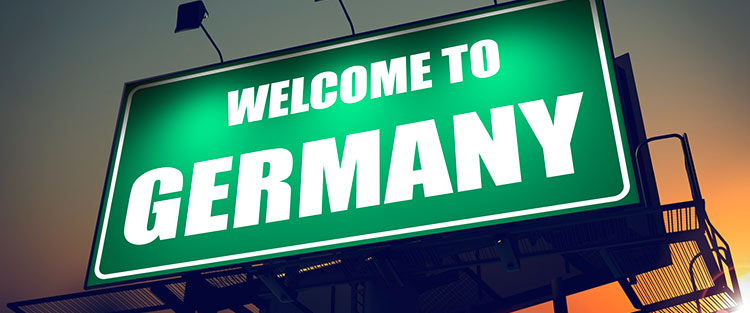 Welcome
... at the Helmholtz Centre for Environmental Research – UFZ in Leipzig, Halle and Magdeburg! We hope you enjoy your stay, feel welcome and have a successful time. To make your start as easy as possible, we provide a list of the most important things you have to think about when you come to Germany. It differs from case to case, but here is a general starting point.

WELCOME Movie of Leipzig Science Network with first steps!
Solidarity with Ukraine
We are dismayed by the events in Ukraine, which have unfortunately escalated even further in recent days. The UFZ has set up a page on the intranet to bundle statements from the UFZ, Helmholtz and the Alliance of Science Organisations, central contact points and opportunities for donations and support for refugees.

Also EURAXESS, the German scientific network, is mobilised in support of people fleeing the war in Ukraine. The specific initiative #StandWithUkraine wants to support researchers of Ukraine by providing them with an overview of all existing actions at European and national levels.

Corona Situation
Currently you find all information concerning Corona at UFZ on a special UFZ Webpage.
Please, have a look at the different webpages of the cities of Leipzig (in English), Halle (in German) and Magdeburg (in German) , where you find all information concerning decisions, authorities, health, education, etc. in an updated version of the current Corona situation.
Further information
concerning the current situation with links to the different ministries
(Foreign Affairs, Interior, Health and European Comission)
are to find on the
webpage of EURAXESS
(European network for mobile scientists)
International Office at UFZ

The International Office is part of the People&Culture department at UFZ/team: Diversity and Inclusion and is intended to create a service point for international employees and guests to get a better orientation within the German living and working environment and hence to contribute to a better and faster integration.
We are looking forward to responding all your questions concerning:
Support for families (day care, schooling, etc.)
Living and working in Germany (useful links)