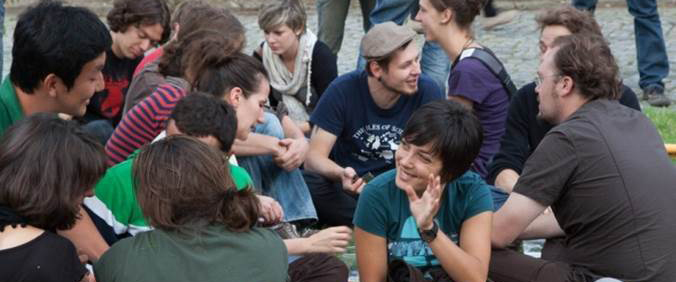 International Café

Come to our "International Café" and meet people from different countries and regions (including Germany!). We want to establish an international network at UFZ and are looking for people who share ideas for nice events.
Starting from May 2015 we already carried out several events:

Activities in 2015/2016
Activities in 2017/2018

Join our mailinglist to know about upcoming events!
Planned activities in 2019:
15 February: Happy Spring Festival
12 May: Bicycle tour to the lakes of Neuseenland
11 June: Excursion to the open pit mines and visit of the power plant station Lippendorf
14 June: Eid-ul Fitr Festival
17 July: Boat trip

22 August: Summer BBQ
27 October: Free Walking tour back to the November revolution in 1989 in Leipzig

November/December: The diversity of Africa! Special evening organized by UFZ members from the African continent

Feel free to inform us about your own ideas (e.g. presentation about your country/region) or your wishes to organize your own event at UFZ.
Verena & Barbara