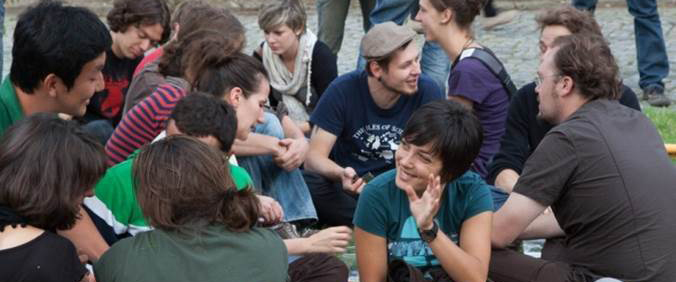 International Café

Come to our "International Café" and meet people from different countries and regions (including Germany!). We want to establish an international network at UFZ and are looking for people who share ideas for nice events.
Starting from May 2015 we already carried out several events:

Activities in 2015/2016
Activities in 2017/2018
Activities in 2019

Join our mailinglist to know about upcoming events!
Planned activities in 2020:
Spring
Feb. 27th at 5:00 pm: Excursion to the Museum of Natural History in Leipzig (guided by Dr. R.M. Leder/director of the museum)
Reading or Presentation about Diversity
Summer
Regional Afternoon: the scientific landscape in Latin-America

Boat trip or guided city tour
Summer BBQ
Fall
Excursion to the Saxonian Mountains (Sächsische Schweiz)

Free walking tour to the big monument of Leipzig (Völkerschlachtdenkmal)

Winter
International Christmas party



The form was only in use in the period to 24.02.2020! Please contact barbara.timmel@ufz.de