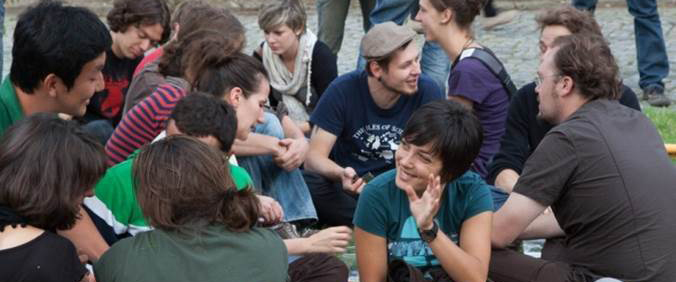 International Café

Come to our "International Café" and meet people from different countries. We want to establish an international network at UFZ and are looking for people who share ideas for nice events.
Starting from May 6th, 2015 we already carried out several events within the frame of our "International Café":

Activities in 2015
Activities in 2016
Activities in 2017

Join our mailinglist to know about upcoming events!
Planned activities in 2018:
13 March 2018: Games afternoon
16 May 2018: Boat trip
26 June 2018: Boat trip II
29 June 2018: Eid-ul-Fitr - Muslim festival to celebrate the end of Ramadan

08 August 2018: Summer barbecue
16 September 2018: City tour Leipzig

23 November 2018: Indian Bollywood evening

Suggestions for further events are always welcome!!!