Citizen Science
Involving you as interested citizens in modern environmental research is the goal of our citizen science projects at the UFZ. In this way, you provide valuable contributions to our research and help develop sustainable solutions to our pressing environmental problems such as insect mortality. Again, only together are we strong enough to tackle these problems. Please find below a selection of our worldwide cooperation partners and our citizen science projects.

Do you have any questions about our offers or activities? Then simply get in touch with us:
Dr. Thora Herrmann
Department of Ecosystem Services &
German Centre for Integrative Biodiversity Research (iDiv)
thora.herrmann@idiv.de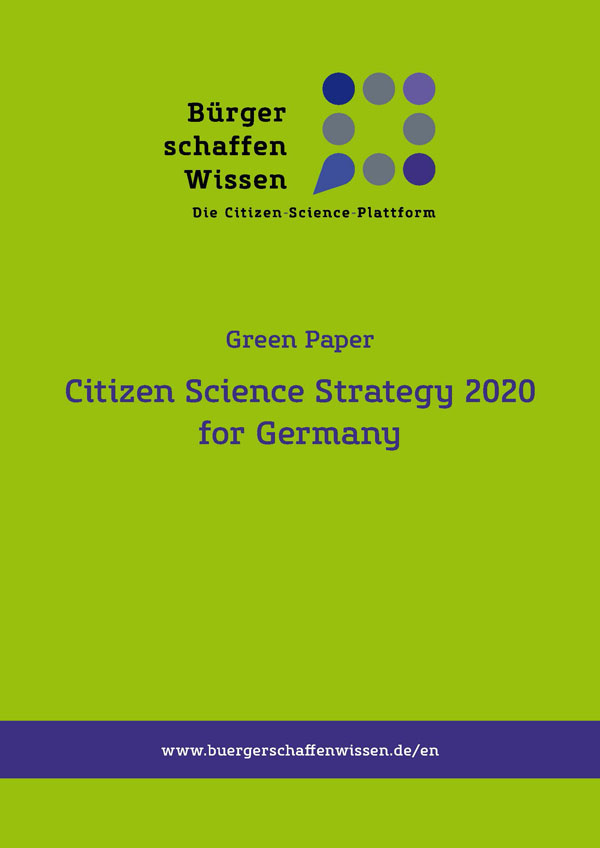 Definition of Citizen Science
There is currently no internationally accepted definition of citizen science. "Bürger schaffen Wissen" uses the following definition, published as "Green Paper of a German Citizen Science strategy 2020":
"Citizen Science encompasses the active participation of citizens in different phases of the research process [...]. Such involvement may include generating questions, developing a research project, collecting or analysing data, and communicating research results.
The actual form of collaboration between research organisation and citizen scientist can vary greatly, from completely "free" projects based on private initiatives to those supervised by scientific institutions. In any case, the aim of the citizen science project is to generate knowledge and thus gain insights which are valuable for academia, but also answer questions of very practical or socio-political relevance." Source: Green Paper

VielFalterGarten
is a citizen science, communication and education model project for the development of biodiversity in urban spaces for insects, using butterflies as an example. Together with citizens of the city of Leipzig, the project aims to develop attractive habitats for butterflies and thus promote biodiversity in the city. BUND Leipzig, the City of Leipzig and scientists from the UFZ and iDiv invite citizens to observe butterflies, conduct butterfly counts and ensure that urban gardens, balconies and city parks are designed with butterflies in mind. learn more (in German)


"FLOW" project: Ecological river monitoring
FLOW focuses on improving data availability on the ecological condition and pesticide load of rivers with the help of volunteers (school children from the age of 15, adults). Together with the project team, and Saxon "Umweltmobile" mobile environment units, you can take a closer look at streams and rivers in your area. learn more (in German)
Butterfly monitoring in Germany (TMD)
Counting butterflies while going for a walk. The project focuses on finding out more about the life of butterflies in Germany. learn more (in German)


Exploring the soil with tea bags
Increasing public awareness for soil. This is the goal of the "Expedition Erdreich" citizen science project in Germany in the "Science Year 2020 - Bioeconomy". Participants collect data on soil condition using tea bags and simple pedological methods and evaluate the results with the help of the website. learn more (in German)
The project has been postponed until spring/summer 2021 due to the current situation.
Find the burnet
The great burnet (Sanguisorba officinalis) is a typical food plant for insects. You can take pictures of the burnet and its visitors between June and September. learn more (in German)
Project ended in 2019 after 8 years.
TWIGA citizen science project
Testing of a citizen science module in Ghana to collect climatic and biological data learn more