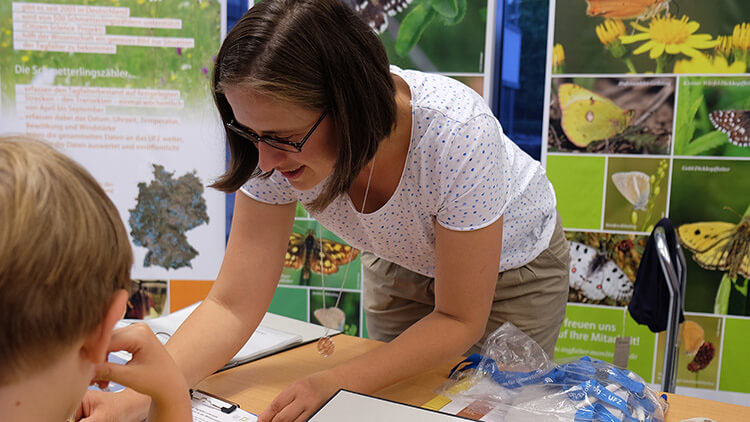 Environmental Education
Communicating sustainability, making environmental topics comprehensible, providing insights into modern environmental research and generating enthusiasm for it are just a few of the cornerstones of our environmental education at the UFZ.
We operate at regional, national and international level: UFZ has a teaching lab , is involved in the Junior Engineer Academy Joint Project Leipzig , offers further education for teachers at schools and is establishing an educational platform on environmental topics and sustainability.
This website gives you an overview on all of these topics.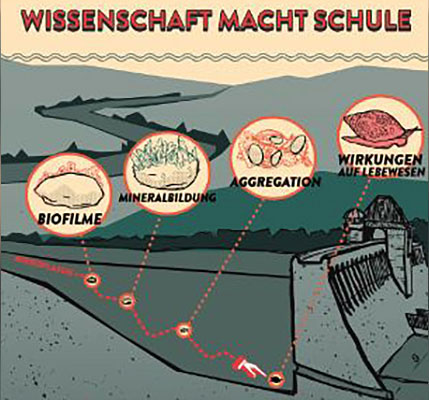 Touring exhibition "Wissenschaft macht Schule" – available now

The exhibition on microplastics (in German) was developed for schools as part of the MikroPlaTaS project (Microplastics in Dams and Reservoirs), which is coordinated by the UFZ. In addition to presenting basic information on the use, distribution routes and effects of plastics, the exhibition also presents the research team's own project results.
Schools and those engaged in environmental education can borrow the exhibition for free. A handbook for teachers has been developed with suggestions and explanations on how to incorporate the information in school classes.
Flyer for the touring exhibition (in German)
Project MikroPlaTaS
Offers at the UFZ


Voluntary ecological year (FÖJ)

For adolescents there is the opportunity to complete a voluntary ecological year at the UFZ after school.