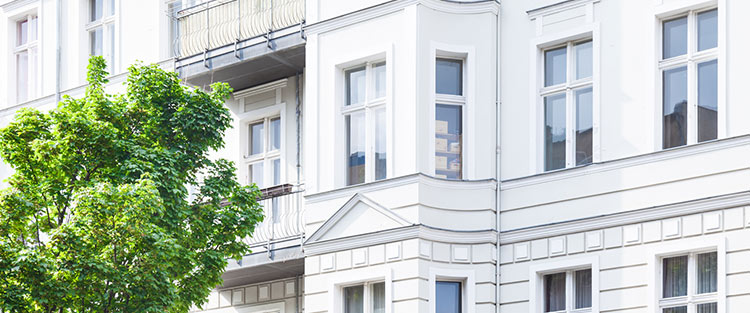 Appartments in Leipzig, Halle and Magdeburg

WARNING: Be aware of fraud accommodation offers - never transfer security deposit or any rental payment before signing the contract or getting to know the landlord !!!

PhDs/students
As an enrolled student at any German university you can also find a room at the student hall. These shared flats or single appartments are managed by the student administration (Studentenwerk) and due to the high demand it is recommendable to ask for availabilities well in advance. First they serve students of their own university, but other students or PhDs are accepted in case of disposability.
Flats in Leipzig, Halle and Magdeburg

Information about flats and rooms to rent you get Wednesdays and Saturdays in the "Leipziger Volkszeitung" (LVZ), Mitteldeutsche Zeitung (Halle) and Volksstimme (Magdeburg) see the printed media or e.g. the following links:
Appartments and houses

LWB (only for Leipzig)

General links to search for flats/houses in German towns you can use the links below. Enter only the name of the town:
Shared flats
Subtenancy

Furnished appartments for short stay

BaseCampOffers
HC24 -accommodation broker to find furnished flats and houses (no fees for tenants!)

Useful information on renting a flat
Rental charges
Most apartments in Germany are let unfurnished, although occasionally cooking facilities are provided. The costs for accommodation only are quoted as rent, excluding utilities. Added to this, there are additional
costs or running costs. What is actually included depends on the rental contract. Usually, charges for heating, water, refuse collection and property management are included in this; they make up approximately 25% of the rent, excluding utilities costs. If the additional costs are already included in the rental charge, this is called rent including all utilities costs. Electricity is usually charged separately by an electricity supplier of your choice, with which you must register yourself.

Deposit (Kaution)
It is usual to pay a deposit (one to maximum three months' rent plus VAT) to cover any repairs for damage in the apartment caused by the tenant when he/she leaves. This sum is deposited in a special savings account. Arrange this together with the landlord or obtain a receipt for the savings account. When you leave, the deposit will be returned to you with interest. However, any costs for repairs or renovation will be deducted. The exact rules and regulations on this should be included in the rental contract which you will receive for signature from the agent or landlord.