Molecular Ecology group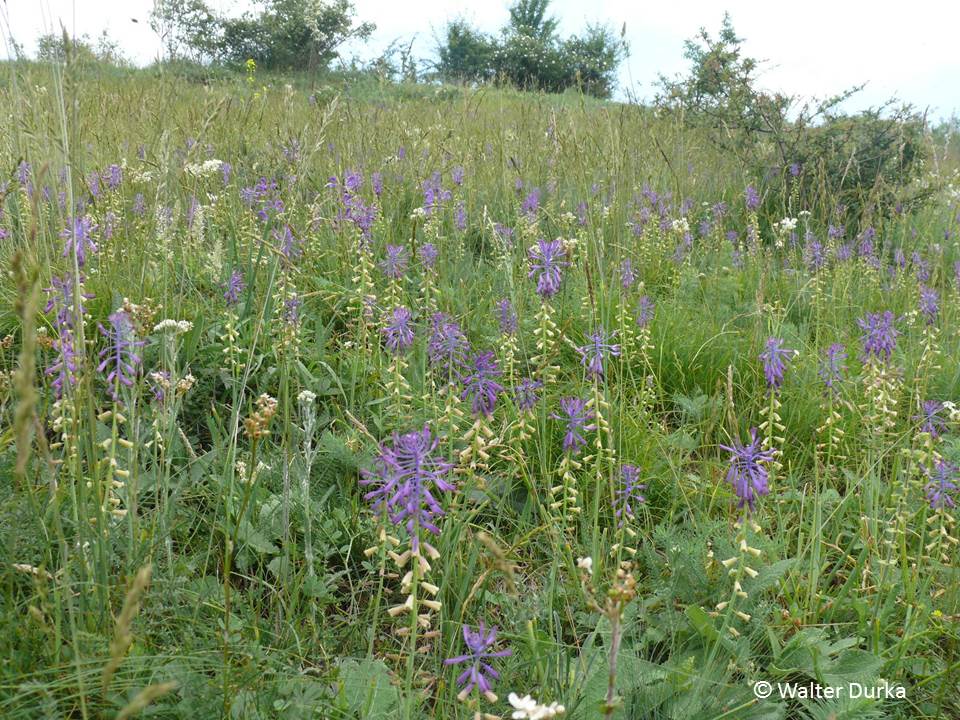 Biodiversity ranges from genes to ecosystems – we focus on genes and what they tell us about the processes going on in populations, species, communities and ecosystems. We want to know how anthropogenic changes like climate change, habitat fragmentation and introduction of non-native species affect the genetic level. Similarly, we are interested how natural environmental gradients, selection, and history has shaped the genetic make up of target species.
We use molecular methods and population genetic approaches and analyze patterns of genetic variation at various biological and spatial levels from individuals to entire species. Specific research fields are
+ Evolutionary genetics addresses speciation and evolution of lineages
+ Conservation genetics of endangered rare species
+ Landscape genetics
+ Invasion genetics studies neophytic species
+ Phylogeography

+ Environmental genomics

original version:
+ Evolutionary genetics addresses speciation and evolution of lineages
+ Conservation genetics of endangered rare plant species investigates genetic variation in often small populations and its role for population viability;
+ Landscape genetics tries to understand the dependence of populations on landscape structure and fragmentation;
+ Invasion genetics studies neophytic species, their invasion routes and roles of genetic make up for invasion success;.
+ Phylogeography specifically asks how species wide intraspecific genetic patterns are related to historical processes
+ Community genetics investigates the effects of genetic diversity for other levels of biodiversity, e.g. the link between species diversity and genetic diversity.

+ Environmental genomics tries to unreavel mechanisms of plant-microbe interactions with a particular emphasis on the effect of drivers of global change unsing a range of meta-omics techniques.


Team

Alumni
2023 (3)
Conrady, M., Lampei, C., Bossdorf, O., Hölzel, N., Michalski, S., Durka, W., Bucharova, A. (2023):
Data and code: Plants cultivated for ecosystem restoration can evolve towards a domestication syndrome
ZENODO 10.5281/zenodo.7837424
Conrady, M., Lampei, C., Bossdorf, O., Hölzel, N., Michalski, S., Durka, W., Bucharova, A. (2023):
Plants cultivated for ecosystem restoration can evolve toward a domestication syndrome
Proc. Natl. Acad. Sci. U.S.A. 120 (20), e2219664120
full text (doi)
Manurung, J., Rojas Andrés, B.M., Barratt, C.D., Schnitzler, J., Jönsson, B.F., Susanti, R., Durka, W., Muellner-Riehl, A.N. (2023):
Deep phylogeographic splits and limited mixing by sea surface currents govern genetic population structure in the mangrove genus Lumnitzera (Combretaceae) across the Indonesian Archipelago
J. Syst. Evol. 61 (2), 299 - 314
full text (doi)
2022 (12)
2021 (3)
Gueth, M., Wiegleb, G., Durka, W. (2021):
Colonisation of secondary habitats in mining sites by Labidura riparia (Dermaptera: Labiduridae) from multiple natural source populations
J. Insect Conserv. 25 (2), 349 - 359
full text (doi)
Rodger, J.G., Bennett, J.M., Razanajatovo, M., Knight, T.M., van Kleunen, M., Ashman, T.-L., Steets, J.A., Hui, C., Arceo-Gómez, G., Burd, M., Burkle, L.A., Burns, J.H., Durka, W., Freitas, L., Kemp, J.E., Li, J., Pauw, A., Vamosi, J.C., Wolowski, M., Xia, J., Ellis, A.G. (2021):
Widespread vulnerability of flowering plant seed production to pollinator declines
Sci. Adv. 7 (42), eabd3524
full text (doi)
Staab, M., Liu, X., Assmann, T., Bruelheide, H., Buscot, F., Durka, W., Erfmeier, A., Klein, A.-M., Ma, K., Michalski, S., Wubet, T., Schmid, B., Schuldt, A. (2021):
Tree phylogenetic diversity structures multitrophic communities
Funct. Ecol. 35 (2), 521 - 534
full text (doi)
2020 (9)
2019 (12)
2018 (8)
2017 (13)
2016 (6)
2015 (8)
2014 (11)
2013 (12)
2012 (12)
2011 (14)
2010 (10)
2009 (8)
2008 (6)
2007 (9)
2006 (9)
2005 (7)
2004 (10)
2003 (2)
Brändle, M., Durka, W., Krug, H., Brandl, R. (2003):
The assembly of local communities: plants and birds in non-reclaimed mining sites
Ecography 26 (5), 652 - 660
full text (doi)
Maurer, K., Durka, W., Stöcklin, J. (2003):
Frequency of plant species in remnants of calcareous grassland and their dispersal and persistence characteristics
Basic Appl. Ecol. 4 (4), 307 - 316
full text (doi)
2002 (11)
2001 (2)
Prinzing, A., Durka, W., Klotz, S., Brandl, R. (2001):
The niche of higher plants: evidence for phylogenetic conservatism
Proc. R. Soc. B-Biol. Sci. 268 (1483), 2383 - 2389
full text (doi)
Solé, M., Durka, W. (2001):
Genotypic diversity, breeding systems and life history traits in the clonal dioecious plant Cirsium arvense
In: Koch, M., Bernhardt, K.G. (eds.)
Evolution and plasticity in plant populations.14th meeting of the Working Group "Population Biology of Plants" (GfÖ - Gesellschaft für Ökologie), Vienna 23rd -27th May 2001
2000 (6)
1999 (7)
1998 (1)
1997 (5)