Animal ecology and socio-ecological group

Welcome to the Animal Ecology and Social-Ecological Research group!
The group concentrates on the impacts of global change on biodiversity and the functioning of ecosystems. Particular focus is put on the interaction of humans with cultural and natural systems and key components of these systems' biodiversity. The team is heavily involved in the analysis of land-use and climate change impacts in Europe and Asia and works on invertebrates as main target organisms. Aim is to develop sustainable land-use and conservation strategies in close interactions with a broad set of stakeholders and to support the assessment of trends in biodiversity e.g. through monitoring and other field campaigns. We are also heavily involved in international assessments and science-policy activities.

Sustainable land use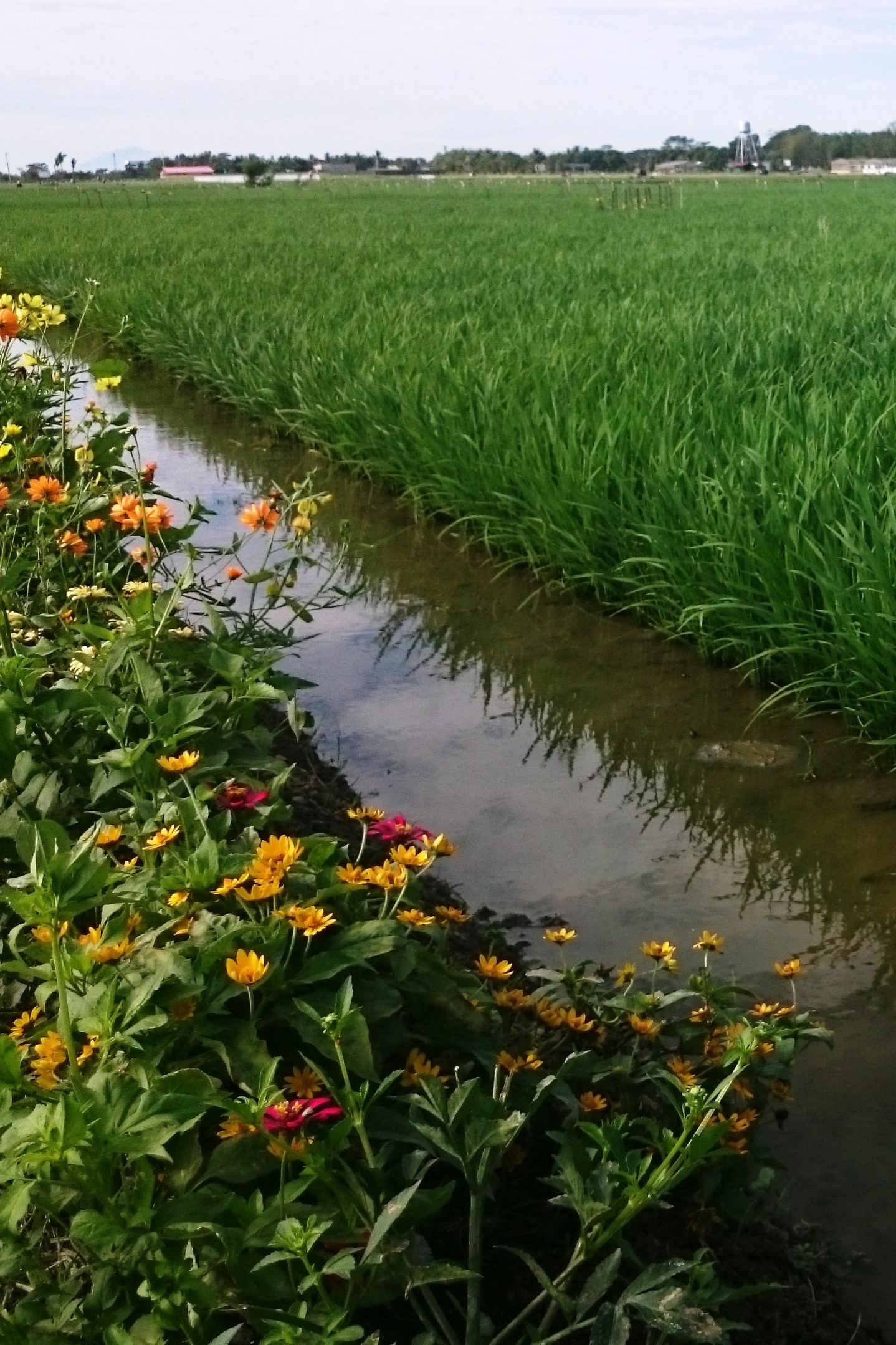 Picture: Leonardo Marquez Human land use has reached high levels of intensity in many regions around the globe, and is still intensifying, which has led to an increasing concern about its sustainability due to adverse effects on ecosystem functioning. Our research aims to help improve land use sustainability while taking into account risks of global change. To achieve this goal, two of our projects are currently investigating ecosystem functions and services of major land use systems along a gradient of intensification in different parts of the world: LEGATO studies irrigated rice-based production systems in Southeast Asia and tests ecological engineering approaches, whereas STACCATO focuses on rapeseed fields at the interface with extensively managed grasslands across Europe.
Social-Ecological Systems
Human land use intensity is one of the main reasons for biodiversity loss, but what are the reasons for this pressure? Analysing ecosystems as social-ecological systems including human societies and the interaction of humans with cultural and natural systems is at the core of this work. Human land use is intended to generate a range of ecosystem services (ESS), but often at the expense of other services not valued by the market and of the underlying ecosystem functions and their base in biodiversity. In projects like LEGATO and APPEAL we analysed which modifications of the framework conditions might help stimulate sustainable land use, and where are the limitations of ESS analysis and economic valuation.
Biodiversity and Education
Picture: Wolfgang Eschenhagen While biodiversity loss is an essential subject for research there is still a huge gap which has to be bridged in order to make results available for school education. In a time where alienation from nature is an increasing phenomenon among the young generation, we develop educational tools that aim at motivating students to engage for biodiversity. The software PRONAS (PROjections of Nature for Schools) shows how climate change affects habitats of European plants and animals. Citizen Science projects such as BEAGLE and Wiesenknopf provide platforms for individual monitoring activities. Examples for students' research are presented on Researchgame
Global and climate change impacts on biodiversity
Content will be available soon!
Assessing status and trends of insects (and birds)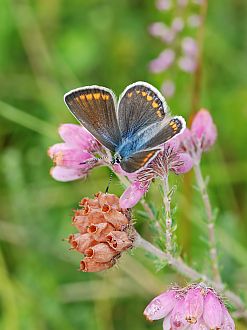 (1)
Within the scope of Butterfly Monitoring Germany (
TMD
) and the
Distribution Atlas of Butterflies
(Tagfalteratlas) in Germany, butterflies are monitored at the national scale. This is complemented at the international scale by the project
LepiDiv
– Distribution Atlas of Butterflies in Europe and the
Climatic Risk Atlas
. Furthermore we closely co-operate with scientists from China who work on similar topics.
(2)
Within the UFZ observatory of the TERENO (Terrestrial Environmental Observatories) project of the Helmholtz Association we focus on birds and pollinators (mainly wild bees) in six agriculturally dominated landscapes in Saxony-Anhalt (Germany,
TERENO UFZ
). Datasets cover the years 2001, 2009 until now and will continue in the future. The TERENO activities of the UFZ contribute to the
national
and
international
LTER (Long Term Ecological Research) network.
The mentioned monitoring schemes provide a central element for the analysis of biodiversity in Germany as well as in Europe.
Conservation biology of insects
Content will be available soon!
International Assessments
In order to make our research policy-relevant, the team is heavily involved in international, especially intergovernmental, assessments:
Within the 5th Assessment Report (AR5; 2014) of the Intergovernmental Panel on Climate Change (IPCC), we had a leading role in Working Group II Impacts, Adaptation, and Vulnerability as Coordinating Lead Author (CLA) as well as Contributing Authors (CAs) of chapter 4: Terrestrial and Inland Water Systems , as well as in drafting the Summary for Policymakers (SPM).
For the Intergovernmental Science-Policy Platform on Biodiversity and Ecosystem Services (IPBES) we have been involved in several roles from 2014–2016 in the Assessment on Pollinators, pollination and food production (CLA and CAs of the chapter "Drivers of change of pollinators, pollination networks and pollination"; drafting author of the SPM ; co-editor of the entire Assessment Report; advisor of BMBF and BMUB for the German brochure on the SPM ), since 2015 as LA in the Asia-Pacific Regional Assessment and since 2016 as Co-Chair of the Global Assessment .
Cornelia Sattler
Postdoc
Phone +49-345-558-5405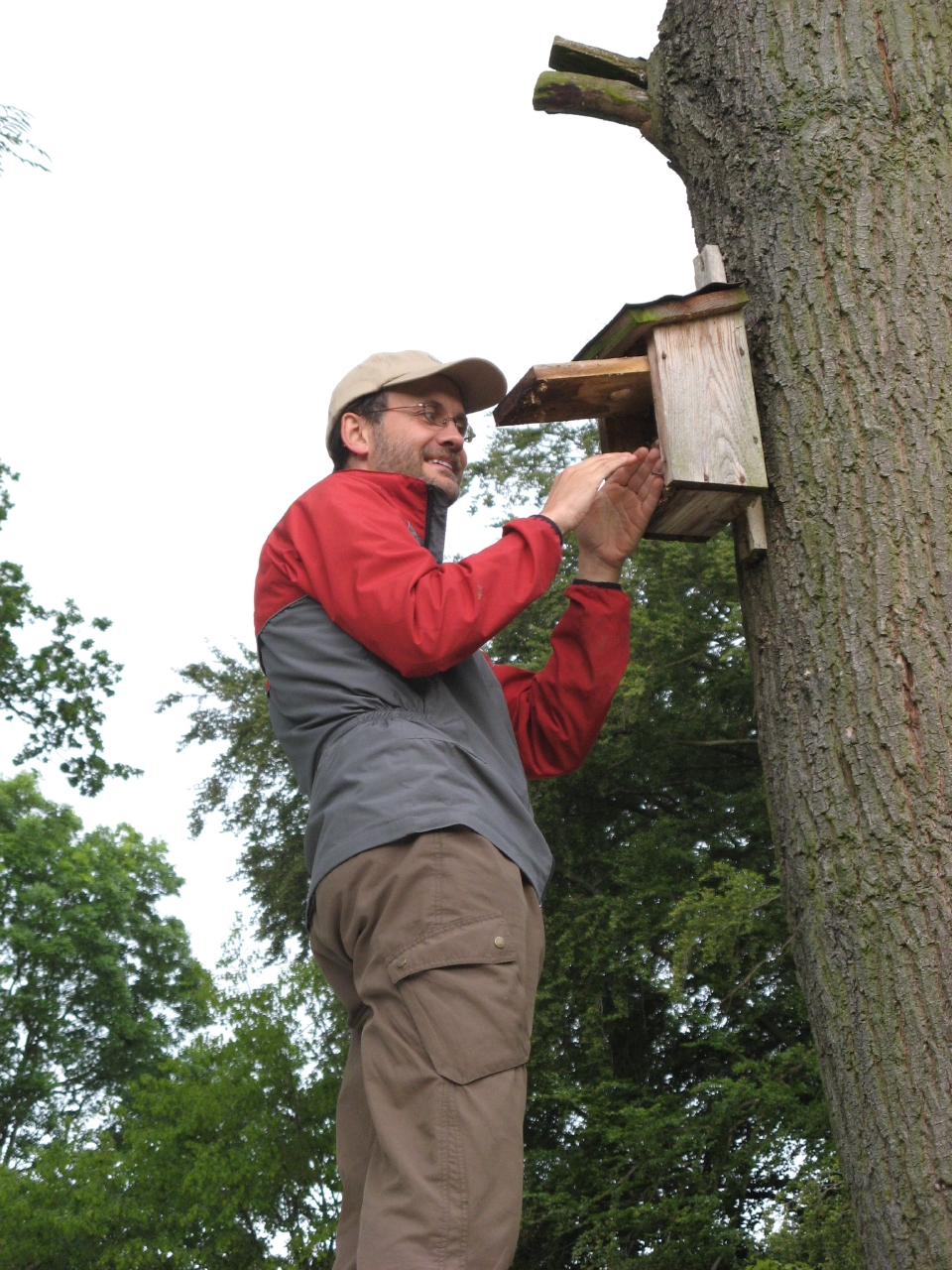 René Höhne
Technician
Phone +49-345-558-5338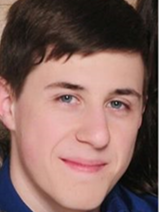 Franz Dussl
Technician
Phone +49-345-558-5338

Selected highlights since 2013

for detailed publication lists take a look at the group members home pages!
2016
Frenzel, M., Everaars, J., Schweiger, O., (2016) Bird communities in agricultural landscapes: What are the current drivers of temporal trends? Ecol. Indic. 65 , 113 – 121
Li, X., Luo, Y., Yang, H., Yang, Q., Settele, J., Schweiger, O., (2016) On the ecology and conservation of Sericinus montelus (Lepidoptera: Papilionidae) – its threats in Xiaolongshan forests area (China). PLOS One 11 (3)
Potts SG, Imperatriz-Fonseca VL, Ngo HT, Biesmeijer JC, Breeze TD, Dicks LV, Garibaldi LA, Hill R, Settele J, Vanbergen AJ, Aizen MA, Cunningham SA, Eardley C, Freitas BM, Gallai N, Kevan PG,Kovács-Hostyánszki A, Kwapong PK, Li J, Li X, Martins DJ, Nates-Parra G, Pettis JS, Viana BF (eds.) (2016) Assessment report of the Intergovernmental Science-Policy Platform on Biodiversity and Ecosystem Services on pollinators, pollination and food production. IPBES, Bonn.
Schmucki R, Pe'er G, Roy DB, Stefanescu C, Van Swaay CAM, Oliver TH, Kuussaari M, Van Strien AJ, Ries L, Settele J, Musche M, Carnicer J, Schweiger O, Brereton TM, Harpke A, Heliola J, Kühn E, Julliard R (2016) A regionally informed abundance index for supporting integrative analyses across butterfly monitoring schemes. Journal of Applied Ecology 53, 501-510.
Settele J, Bishop J, Potts SG (2016) Climate change impacts on pollination. Nature Plants 2, Issue: 7, Article Number: 16092. DOI: 10.1038/NPLANTS.2016.92.
Spangenberg, J.H., Settele, J., (2016) Value pluralism and economic valuation – defendable if well done. Ecosystem Services 18 , 100 – 109.
2015
Bowler, D.E., Haase, P., Kröncke, I., Tackenberg, O., Bauer, H.G., Brendel, C., Brooker, R.W., Gerisch, M., Henle, K., Hickler, T., Hof, C., Klotz, S., Kühn, I., Matesanz, S., O'Hara, R., Russell, D., Schweiger, O., Valladares, F., Welk, E., Wiemers, M., Böhning-Gaese, K., (2015) A cross-taxon analysis of the impact of climate change on abundance trends in central Europe. Biol. Conserv. 187 , 41 – 50
Kerr, J.T., Pindar, A., Galpern, P., Packer, L., Potts, S.G., Roberts, S.M., Rasmont, P., Schweiger, O., Colla, S.R., Richardson, L.L., Wagner, D.L., Gall, L.F., Sikes, D.S., Pantoja, A., (2015) Climate change impacts on bumblebees converge across continents. Science 349, 177-180.
Pisa, L.W., Amaral-Rogers, V., Belzunces, L.P., Bonmatin, J.M., Downs, C.A., Goulson, D., Kreutzweiser, D.P., Krupke, C., Liess, M., McField, M., Morrissey, C.A., Noome, D.A., Settele, J., Simon-Delso, N., Stark, J.D., van der Sluijs, J., Van Dyck, H., Wiemers, M., (2015) Effects of neonicotinoids and fipronil on non-target invertebrates. Environ. Sci. Pollut. Res. 22 (1), 68 – 102
Schmidt, A., Auge, H., Brandl, R., Heong, K.L., Hotes, S., Settele, J., Villareal, S., Schädler, M., (2015) Small-scale variability in the contribution of invertebrates to litter decomposition in tropical rice fields. Basic Appl. Ecol. 16 (8), 674 - 680
Schmidt, A., John, K., Arida, G., Auge, H., Brandl, R., Horgan, F.G., Hotes, S., Marquez, L., Radermacher, N., Settele, J., Wolters, V., Schädler, M., (2015) Effects of residue management on decomposition in irrigated rice fields are not related to changes in the decomposer community. PLOS One 10 (7), e0134402
Settele J, Wiemers M (2015) Interacting global change drivers. Nature Climate Change 5, 913-914.
Settele J, Spangenberg JH, Heong KL, Burkhard B, Bustamante JV, Cabbigat J, Chien HV, Escalada M, Grescho V, Hai LH, Harpke A, Horgan F, Hotes S, Jahn R, Kühn I, Marquez L, Schädler M, Tekken V, Vetterlein D, Villareal S, Westphal C, Wiemers M (2015) Agricultural Landscapes and Ecosystem Services in South-East Asia – the LEGATO-Project. Basic and Applied Ecology 16, 661-664.
Spangenberg, J.H., Douguet, J.-M., Settele, J., Heong, K.L. (2015) Locked Into Continuous Insecticide Spraying in Rice. Developing an integrated ecological and socio-political DPSIR analysis. Ecological Modelling 295: 188–195
2014
Schweiger, O., Harpke, A., Wiemers, M., Settele, J., (2014) CLIMBER: climatic niche characteristics of the butterflies in Europe. ZooKeys 367 , 65 – 84
Settele J, Scholes R, Betts R, Bunn S, Leadley P, Nepstad D, Overpeck JT, Taboada MA (2014) Terrestrial and Inland Water Systems. In: Climate Change 2014: Impacts, Adaptation, and Vulnerability. Part A: Global and Sectoral Aspects. Contribution of Working Group II to the Fifth Assessment Report of the Intergovernmental Panel on Climate Change [Field CB, Barros VR, Dokken DJ, Mach KJ, Mastrandrea MD, Bilir TE, Chatterjee M, Ebi KL, Estrada YO, Genova RC, Girma B, Kissel ES, Levy AN, MacCracken S, Mastrandrea PR, White LL (eds.)]. Cambridge University Press, Cambridge, United Kingdom and New York, NY, USA, pp. 271-359.
Spangenberg, J.H., von Haaren, C., Settele, J. (2014) The Ecosystem Service Cascade: further developing the metaphor. Integrating societal processes to accommodate social processes and planning, and the case of bioenergy. Ecological Economics 104, 22–32
Stoll, S., Frenzel, M., Burkhard, B., Adamescu, M., Augustaitis, A., Baeßler, C., Bonet, F.J., Carranza, M.L., Cazacu, C., Cosor, G.L., Díaz-Delgado, R., Grandin, U., Haase, P., Hämäläinen, H., Loke, R., Müller, J., Stanisci, A., Staszewski, T., Müller, F., (2014) Assessment of ecosystem integrity and service gradients across Europe using the LTER Europe network. Ecol. Model. 295 , 75 – 87
2013
Li, X., Settele, J., Schweiger, O., Zhang, Y., Lu, Z., Wang, M., Zeng, J., (2013) Evidence-based environmental laws for China. Science 341 (6149), 958
Li, X.-S., Zhang, Y.L., Settele, J., Franzén, M., Schweiger, O., (2013) Long-distance dispersal and habitat use of the butterfly Byasa impediens in a fragmented subtropical forest. Insect. Conserv. Divers. 6 (2), 170 - 178
Ritter, S., Michalski, S.G., Settele, J., Wiemers, M., Fric, Z.F., Sielezniew, M., Šašić, M., Rozier, Y., Durka, W., (2013) Wolbachia infections mimic cryptic speciation in two parasitic butterfly species, Phengaris teleius and P. nausithous (Lepidoptera: Lycaenidae). PLOS One 8 (11), e78107.
Stefanescu C, Páramo F, Åkesson S, Alarcón M, Ávila A, Brereton T, Carnicer J, Cassar LF, Fox R, Heliola J, Hill JK, Hirneisen N, Kjellén N, Kühn E, Kuussaari M, Leskinen M, Liechti F, Musche M, Regan E, Reynolds D, Roy DB, Ryrholm N, Schmaljohann H, Settele J, Thomas CD, van Swaay C, Chapman J (2013) Multi-generational long-distance migration of insects: studying the painted lady butterfly in the Western Palaearctic. Ecography, 36: 474-486.
Winter, M., Devictor, V., Schweiger, O., (2013) Phylogenetic diversity and nature conservation: where are we? Trends in Ecology & Evolution 28, 199-204.