Butterfly Monitoring Germany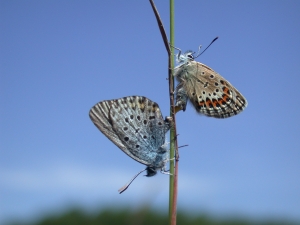 In 2005 a nationwide butterfly monitoring scheme was started in Germany. As in other long-term schemes e.g. in the UK and the Netherlands the recordings are based on weekly transect walks. In the long-term the new monitoring scheme should provide a central element for the analysis for biodiversity within Germany as well as for Europe. Therefore this scheme is also integrated into the activities of BCE (Butterfly Conservation Europe; www.bc-europe.eu).
The project is hosted at the Helmholtz-Centre for Environmental Research - UFZ and its start was an integral part of the PR activity Abenteuer Schmetterling, which included ZDF (public German television), BUND (an NGO) and UFZ.
For the next years it is envisaged to get the support of a large number of volunteers throughout the country in order to produce the data necessary for a profound analysis. Since 2006 an input mask is available which allows the online entry and processing of the data.

Further information is available on: www.tagfalter-monitoring.de.