Dr. Jochen A. Müller
Tel. +49 341 235 1763
Fax +49 341 235 451694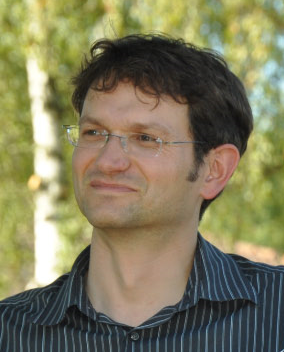 Research Areas
Microbial transformations constitute a major determining factor for the chemical fate of organic compounds in complex systems. One of my aims is to develop and implement new molecular biological tools for characterizing and quantifying the role microbes play in the in situ transformation of organic pollutants. Particular emphasis is on techniques that (1) allow for quantification of the respective biocatalysts, and (2) provide information of relevant microbes on the single cell level. In the past, my contributions were in the areas of anaerobic transformation of chlorinated ethenes and aromatic compounds, as well as in genomics and functional genomics of sulphur compound-metabolizing microbes.
Curriculum Vitae
Diploma in Microbiology, Universität Konstanz, Germany
Ph.D. in Microbiology with Prof. Bernhard Schink (Schink Lab), Universität Konstanz
PostDoc in the Department of Civil and Environmental Engineering, Stanford University, CA, USA, with Prof. Alfred Spormann (Spormann Lab).
PostDoc at the Center of Biotechnology, University of Maryland, USA, with Prof. Shiladitya DasSarma (DasSarma Lab).
Assistant Professor in Microbiology at Morgan State University, Baltimore, USA (Morgan State)
Senior Scientist at the Helmholtz-Centre for Environmental Research- UFZ, Leipzig
Funded Projects
Genomics of Beggiatoa alba, a sulfide-oxidizing g-Proteobacterium (NSF, JGI/DOE)
Professional Service
Member of the Editorial Board of
Applied and Environmental Microbiology (seit 2009)
Saline Systems (seit 2009)
2023 (1)
2022 (3)
2020 (4)
2019 (3)
2018 (2)
2017 (4)
2016 (7)
2015 (3)
2014 (3)
2013 (4)
2012 (1)