Mahsa Namini-Moritz
Contact / Address:

Phone: +49 (0) 341 235 1757
Office: building 1.0, room 022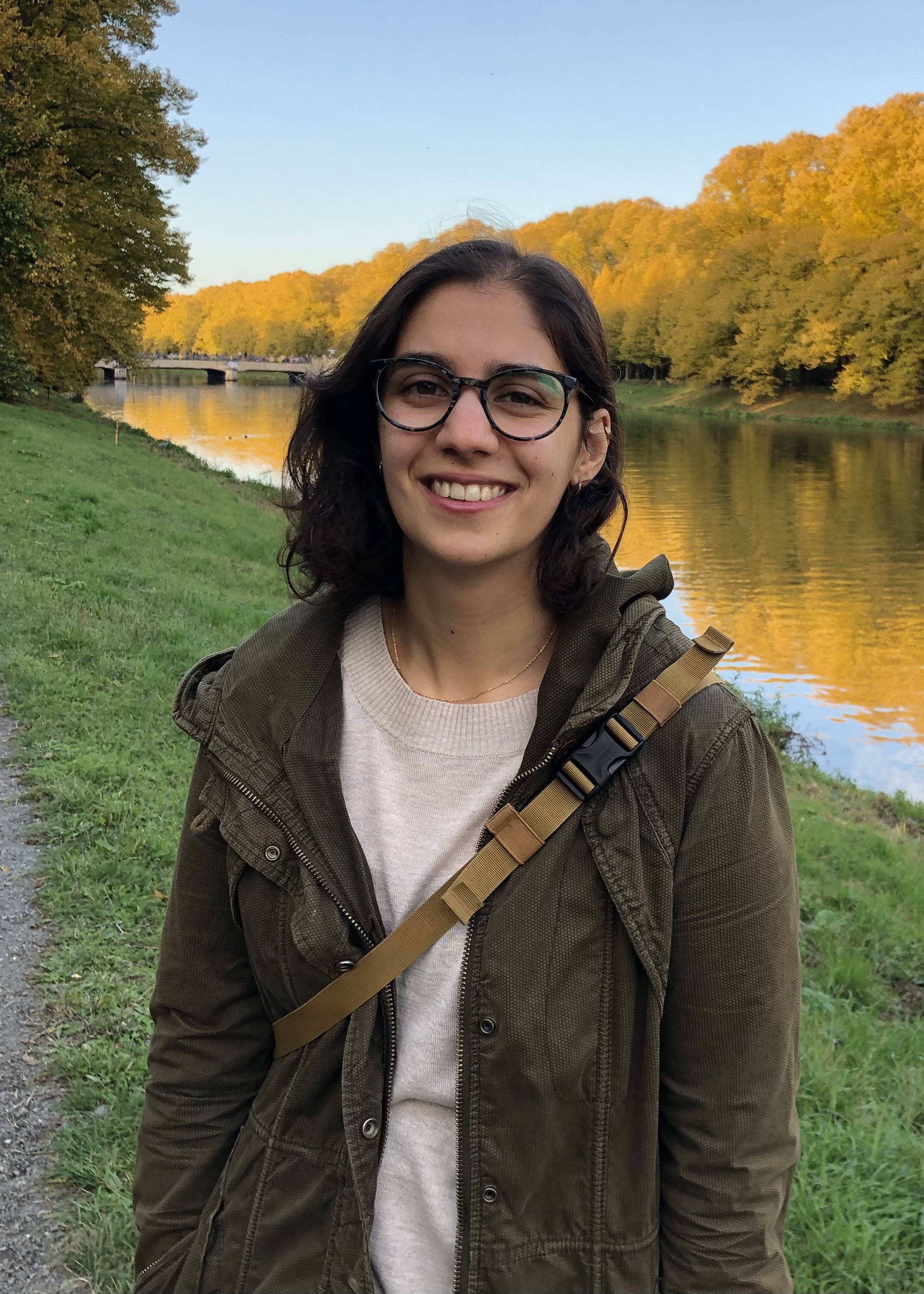 Curriculum Vitae

| | |
| --- | --- |
| 2018 - present | PhD student, Helmholtz-Centre for Environmental Research – UFZ, Department Environmental Biotechnology in collaboration with Bayer AG, Crop Science |
| 2017 – 2018 | Student research assistant, Institute of Crop Science and Resource Conservation (INRES), Section Plant Protection and Plant Diseases, University Bonn, Germany |
| 2015 – 2017 | Master of Science in Plant Science, University Bonn, Germany |
| 2012 – 2015 | Bachelor of Science in Biology, University Bonn, Germany |
Research
The intensive use of pesticides in global food production results in a decline in soil health with an increase in formation and stabilization of potentially hazardous non-extractable residues (NER) with unknown chemical nature. This PhD project provides an insight into the biodegradation kinetics and fate of one selected pesticide and its residues within the soil matrix through stable isotope labelling and mass balance analytical techniques. Additionally, we analyse the amount and isotopic composition of microbial biomarkers to quantify the harmless biogenic NER fraction for an estimate of the actual amount of potentially hazardous NER based on the total NER fraction. Our study is complemented by molecular analysis of our soil samples, including amplicon sequencing and ProteinSIP to uncover the degradation pathway and to identify potential degraders over time.
Publications

Index:
You could use our publication index for further requests.
2023 (1)
Bonatelli, M.L., Rohwerder, T., Popp, D., Liu, Y., Akay, C., Schultz, C., Liao, K.-P., Ding, C., Reemtsma, T., Adrian, L., Kleinsteuber, S. (2023):
Recently evolved combination of unique sulfatase and amidase genes enables bacterial degradation of the wastewater micropollutant acesulfame worldwide
Front. Microbiol. 14 , art. 1223838
full text (doi)
to index
Kuska MT, Behmann J, Namini M, Oerke EC, Steiner U, et al. (2019) Discovering coherency of specific gene expression and optical reflectance properties of barley genotypes differing for resistance reactions against powdery mildew. PLOS ONE 14(3): e0213291.