Dr. Florence Fischer

Contact
Dr. rer. nat. Florence Fischer

Scientist


Helmholtz Centre for
Environmental Research – UFZ
Department of Environmental Immunology
Permoserstr. 15
04318 Leipzig, Germany

Phone: +49 341 235-482410
Email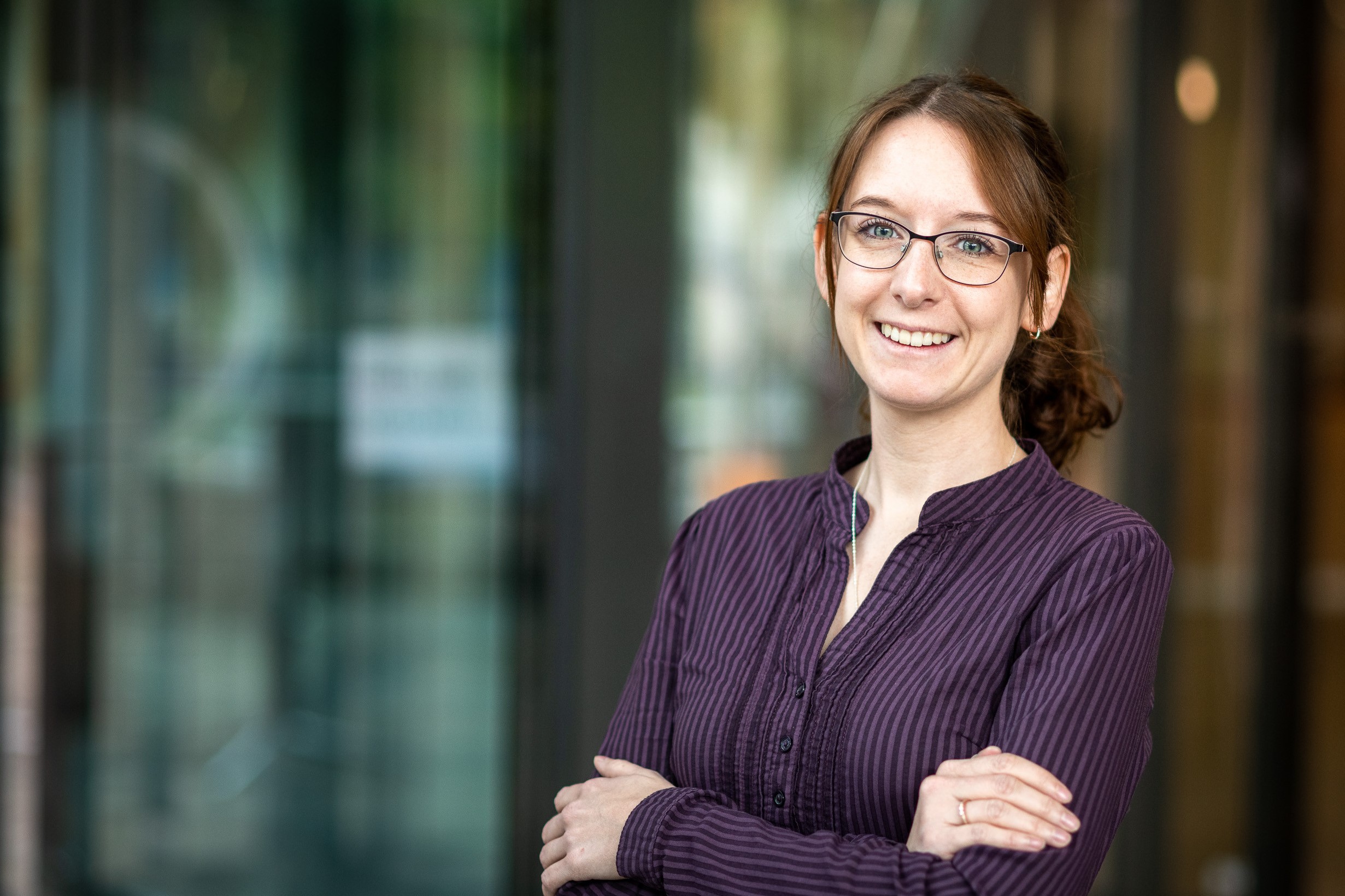 Research Interests

Impact of endocrine disrupting chemicals on the function of innate immune cells in reproductive events
Influence of environmental chemicals on the intestinal microbiota

Curriculum vitae / Scientific career
Scientist, Department of Environmental Immunology, Helmholtz Centre for Environmental Research – UFZ, Leipzig, Germany
PhD student, Institute of Medical Microbiology and Hospital Hygiene, Philipps University Marburg, Germany,
Thesis: Dietary cellulose attenuates intestinal inflammation by promoting microbiota maturation and gut barrier function, Degree: Dr. rer. nat. (summa cum laude)
Master of Science, nutritional science, Justus Liebig University Gießen, Germany
Bachelor of Science, ecotrophology, Justus Liebig University Gießen, Germany
Memberships
German Society of Immunology (DGfI)
Awards
Luminex Award, Spring School on Immunology Ettal, poster award
German Academic Exchange Service (DAAD), travel grant
German Society of Immunology (DGfI), travel grant

Publications
Fischer F, Romero R, Hellhund A, Linne U, Bertrams W, Pinkenburg O, Shams Eldin H, Binder K, Jacob R, Walker A, Stecher B, Basic M, Luu M, Mahdavia R, Visekruna A, Steinhoff U
Dietary cellulose induces anti-inflammatory immunity and transcriptional programs via maturation of the intestinal microbiota
Gut Microbes, 2020, accepted
Luu M, Romero R, Bazant J, Abass E, Hartmann S, Leister H, Fischer F, Mahdavi R, Plaza-Sirvent C, Schmitz I, Steinhoff U, Visekruna A.
The NF-κB transcription factor c-Rel controls host defense against Citrobacter rodentium.
European Journal of Immunology, 2020, doi: 10.1002/eji.201948314
Visekruna A, Hartmann S, Sillke YR, Glauben R, Fischer F, Raifer H, Mollenkopf H, Bertrams W, Schmeck B, Klein M, Pagenstecher A, Lohoff M, Jacob R, Pabst O, Bland PW, Luu M, Romero R, Siegmund B, Rajalingam K, Steinhoff U.
Intestinal development and homeostasis require activation and apoptosis of diet-reactive T cells.
The Journal of Clinical Investigation, 2019, doi: 10.1172/JCI98929
Domann E, Fischer F, Glowatzki F, Fritzenwanker M, Hain T, Zechel-Gran S, Giffhorn-Katz S, Neubauer BA.
Draft genome sequence of Lactobacillus delbrueckii strain #22 isolated from a patient with short bowel syndrome and previous d-lactic acidosis and encephalopathy.
Genome Announcements, 2016, doi: 10.1128/genomeA.00747-16