TERENO und Bodenprozesse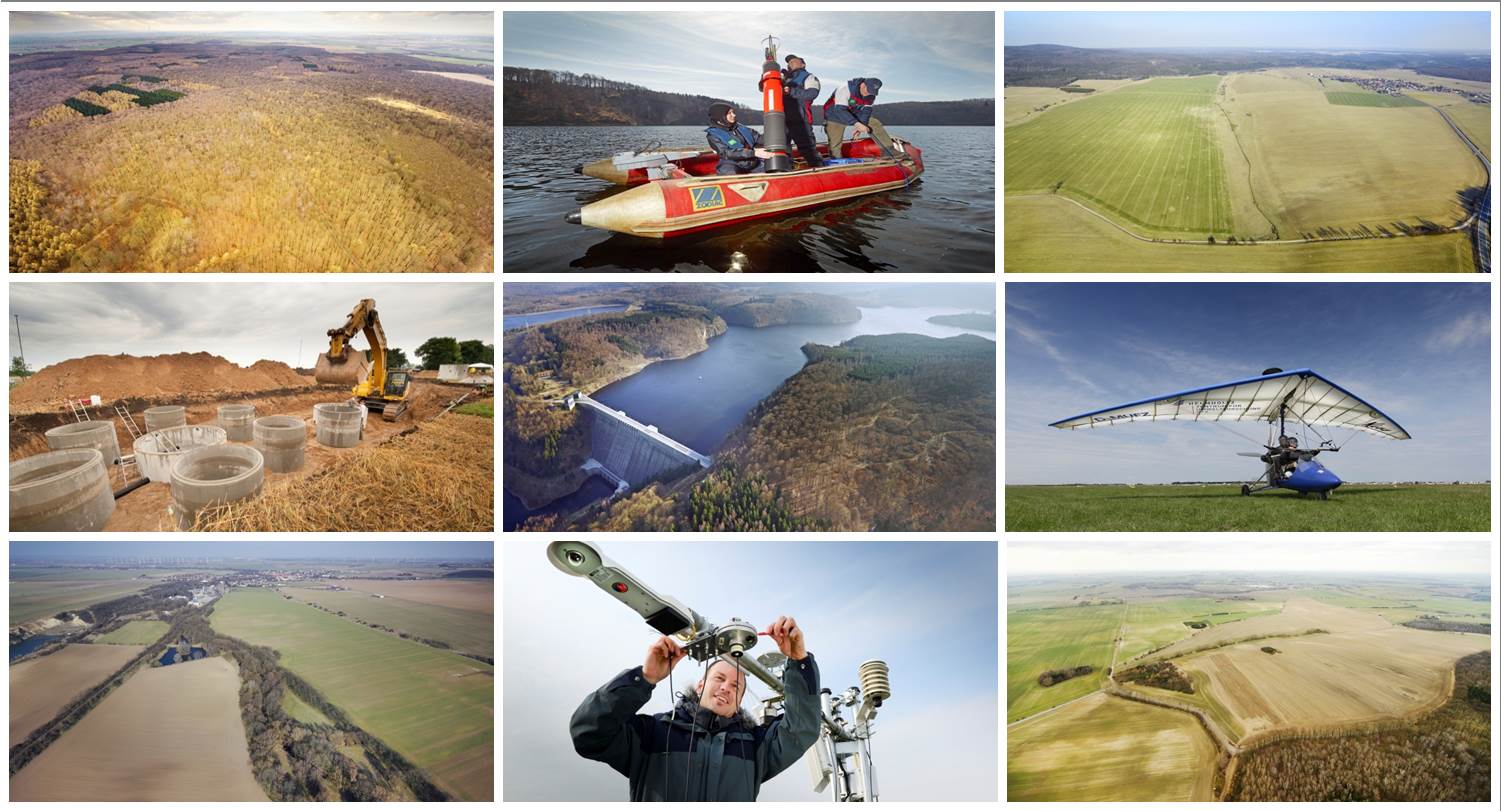 Leiter

Dr. Steffen Zacharias

( Kontakt )
Mitarbeiter

Eduardo Martini

Martin Schrön
Carmen Zengerle (Technikerin)
Manuel Kreck (Techniker)
eLTER Head Office

Ulf Mallast
Charlotte Wiederkehr
Uta Ködel
Claudia Schütze
The Integrated European Long-Term Ecosystem, critical zone and socio-ecological Research Infrastructure (eLTER) is already in the priority list of an European Research Infrastructure (RI) to be operational in 2027.
This eLTER RI will enable standard observations and analyses of the environment in a holistic manner, encompassing biological, geological, hydrological and socio-ecological perspectives comprising more than 250 eLTER Sites and eLTSER Platforms from over 20 participating European countries. It is going to offer a wide range of European-level Central Services for different users, including access to sites and sites data from multiple sources.

The European Commission has approved two primary, complementary Horizon2020 projects: eLTER PLUS (Advanced Community) and eLTER PPP (Preparatory Phase) to secure the implementation of the eLTER RI. These projects provide a significant boost through exemplary case studies at selected eLTER sites across Europe to test the current capacities (eLTER PLUS) and thereby trigger eLTER RI development (eLTER PPP) according to the stakeholder/user needs. The overall target of eLTER PPP is to advance eLTER RI to a level of financial, legal and operational maturity required for the Operational Phase as a well-structured and legally-independent RI.
The linkage of Central Services (Head Office, Service Portal, and Topical Service Areas) with decentralized National Research Infrastructures forms the basis of the eLTER RI architecture. The Head Office, as a part of the central services of eLTER is located at the UFZ. Currently, five skilled scientists, namely Micheal Mirtl, Ulf Mallast, Uta Koedel, Charlotte Wiederkehr and Claudia Schuetze are coordinating and supporting the activities within eLTER PPP and PLUS, focusing on outreach and interoperability with related RIs and their research communities.

The Head Office is establishing rules and procedures to respond to various requirements by internal and external stakeholders, including research communities and funding agencies, and will coordinate the RI at the European level in strategy building, conceptual work, implementation plans, budgetary planning, system engineering, outreach, liaison activities, formal external representation, and interaction with national, European, and global partners.

For further information see eLTER website .
2022
2021
2020
2019
2018
2017
2016
2015
2014
2013
2012
2011
2010
Westermann, S., Wollschläger, U., Boike, J. (2010):
Monitoring of active layer dynamics at a permafrost site on Svalbard using multi-channel ground-penetrating radar
Cryosphere 4 (4), 475 - 487
Volltext (DOI)
Wollschläger, U., Gerhards, H., Yu, Q., Roth, K. (2010):
Multi-channel ground-penetrating radar to explore spatial variations in thaw depth and moisture content in the active layer of a permafrost site
Cryosphere 4 (3), 269 - 283
Volltext (DOI)
Zacharias, S. (2010):
Realität-System-Modell
In: Neumeister, H. (Hrsg.)
Oberflächennahe Erdsysteme: Leben - Wasser - Luft - feste Erde systemisch raum-zeitlich verbunden in 3-D-Körpern, Transformations- und Funktionsräumen
Projekte-Verl. Cornelius, Halle (Saale), S. 40 - 44
2009
Scholz, M., Rupp, H., Puhlmann, G., Ilg, C., Gerisch, M., Dziock, F., Follner, K., Foeckler, F., Glaeser, J., Konjuchow, F., Krüger, F., Regner, A., Schwarze, E., von Tümpling, W., Duquesne, S., Liess, M., Werban, U., Zacharias, S., Henle, K. (2009):
Deichrückverlegungen in Sachsen-Anhalt und wissenschaftliche Begleituntersuchungen am Beispiel des Roßlauer Oberluchs
Naturschutz im Land Sachsen-Anhalt 46 (Sonderheft: 30 Jahre Biosphärenreservat Mittelelbe. Forschung und Management im Biosphärenreservat Mittelelbe), 103 - 115
2008
2007
Simon Kögler
Katrin Matthes
Mandy Kasner

Forschungsschwerpunkte

Durchführung hydropedologischer und bodenphysikalischer Studien, Entwicklung und Bereitstellung von Konzepten für die Schnittstelle Pedosphäre/Hydrosphäre, skalenübergreifendes und integriertes Langzeitmonitoring der terrestrischen Umweltkompartimente;
Koordination TERENO (TERrestrial ENviromental Observatoria);
Projekte
TERENO (TERrestrial ENviromental Observatoria)
Forschungsinitiative "Boden als nachhaltige Ressource für die Bioökonomie (BonaRes)
eLTER (European Long-Term Ecosystem and socio-ecological Research Infrastructure)