Dr. Martin Schrön

Scientist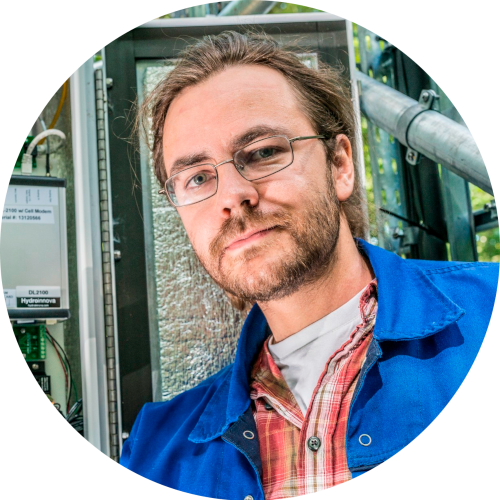 Address
Permoserstraße 15
04318 Leipzig
Building 7.1, Room 226
Phone +49 341 235 1995
I am a postdoc scientist exploring the nature of cosmic-ray neutrons and their potential to do good for the environment and society. The research field of "Cosmic-Ray Neutron Sensing" (CRNS) exploits the response of omnipresent background radiation to water. Our goal is to reliably monitor cosmic-ray neutrons at various spatial and temporal scales, and to use this information to improve the quality of predictions of earth system models.
Research
How does cosmic radiation interact with Earth and the environment?
What can we learn from neutron detectors about water in soil and snow?
Pushing the limits of stationary and mobile CRNS for soil moisture mapping from field to national scales.
Software development for neutron simulation, data processing, and visualization.
Supervision
Completed supervisions: Kalindi Shah (Internship, 2018, SVNIT India), J. Weimar (Master thesis, 2017, Uni Heidelberg), L. Piussi (Internship, 2016, Uni Bolzano), M. Köhler (Master thesis, 2016, Uni Halle), J. Weimar (Internship, 2015, Uni Heidelberg)


Science Communication
If you think it's actually cool stuff what we are doing here at the UFZ, please help to spread the word!

Software Development
As a software developer I am working closely with Markus Köhli to establish the URANOS neutron simulation for environmental research. I am also involved in the development of the mesoscale hydrological model mHM, for which our team received the UFZ Research Award 2017. Besides the science, I love to develop productivity tools for writing, organizing, and data analysis. You can catch a glimpse on my GitHub account.

I am working with Interpreter- (Perl, Python, R, JavaScript, Bash), Compiler- (Fortran, Visual Basic), and Markup- (Latex, HTML, Markdown) languages.