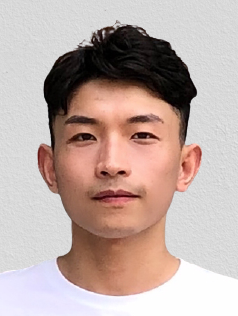 Dr. Shijie Jiang

Researcher
Contact
Department of Computational Hydrosystems (CHS)
Helmholtz-Zentrum für Umweltforschung - UFZ
Permoserstraße 15
04318 Leipzig
Building 7.1, Room 412

What I do
My research focuses on transdisciplinary applications of advanced artificial intelligence techniques (e.g., explainable AI and computer vision) into geoscientific fields (specifically hydrology), including (1) interpretive machine learning for scientific discovery, (2) physics-informed deep learning, and (3) computer vision in hydrology. In the UFZ, I am associated with the project COMPOUNDX that aims to detect compound climate features of extreme impacts. The complete description of the project can be seen here.
Educations
2017 - 2021
National University of Singapore
Ph.D. in Hydrology (NUS-SUSTech Collaborative Ph.D. Program)
Thesis: New paradigms for application of intelligent techniques in hydrology: bridging monitoring, modeling, and understanding
2013 - 2016
Beijing Normal University, China
M.Sc. in Groundwater Science and Engineering
2009 - 2013
Wuhan University, China
B.Sc. in Agricultural Water Resources Engineering
Publications
Conferences
Interpretative deep learning in hydrological sciences: Inferring flood-generating mechanisms at continental scales. Presented at the 18th annual meeting of the Asia Oceania Geosciences Society (AOGS), August 1-6, 2021. Online.
Equip deep learning with physical insights: Towards a symbiotic integration for hydrologic modeling. Presented at AGU Fall Meeting, December 1-17, 2020. Online.
Hydrological observations and models in the era of big data. Presented at Graduate Student Research Symposium on Smart Water, May 25, 2019. Dalian, China. (invited)
Hydrological modeling in the era of big data: A computer vision-based approach to fusing spatiotemporal data. Presented at AGU Fall Meeting, December 10–14, 2018. Washington D.C., USA.