Dr. Fanny Sarrazin

Permoserstraße 15
04318 Leipzig, Germany
+493412351974
fanny.sarrazin@ufz.de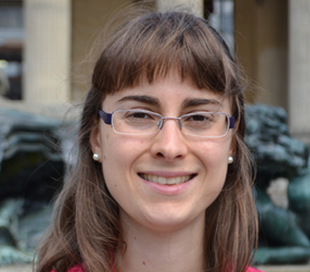 Research interests:
Development of parsimonious hydrologic and water quality (nitrogen) models
Estimation of contaminants (nitrogen and phosphorus) point and diffuse sources and their uncertainties

Uncertainty and sensitivity analysis in hydrologic and water quality modelling (SAFE toolbox for sensitivity analysis)

Assessment of the effect of climate and land cover change on hydrologic variables
Investigation of groundwater resources in karstic environments

CV

since 01/2019: Postdoc at the UFZ, Leipzig, Germany - Helmholtz Reduced Complexity models (RedMod) project.

08/2018 - 11/2018: Postdoctoral Research Associate, University of Bristol, UK - Expanding the functionalities and developing a Python version of the SAFE toolbox for sensitivity analysis.
04/2014 - 09/2018: PhD studies in Water and Environmental Engineering, University of Bristol, UK - PhD thesis: "Understanding the sensitivity of karst groundwater recharge to climate and land cover changes at a large-scale".
09/2011 - 12/2013: MSc in Environmental and Land Planning Engineering (Laurea Magistrale), Politecnico di Milano, Italy (Double degree programme with Ecole Centrale de Lyon) - Master Thesis: "Land use changes in river floodplains - Analysis of Rivers Po and Oglio".
09/2009 - 03/2014: MSc in General Engineering (Diplôme d'ingénieur généraliste), Ecole Centrale de Lyon, France
09/2007 - 06/2009: 2-year programme to prepare for national competitive examinations to enter a « Grande Ecole » of Engineering (Classe préparatoire), Lycée Champollion, Grenoble, France (Main subjects: Mathematics and Physics)

Editorial Board
Environmental Modelling & Softwarer (Elsevier)

Publications