Dr. Mark Frenzel
Contact
Dr. Mark Frenzel
Ecologist

Department Community Ecology
Theodor-Lieser-Str. 4
06120 Halle, Germany

Email mark.frenzel@ufz.de
Phone +49 345 558 5304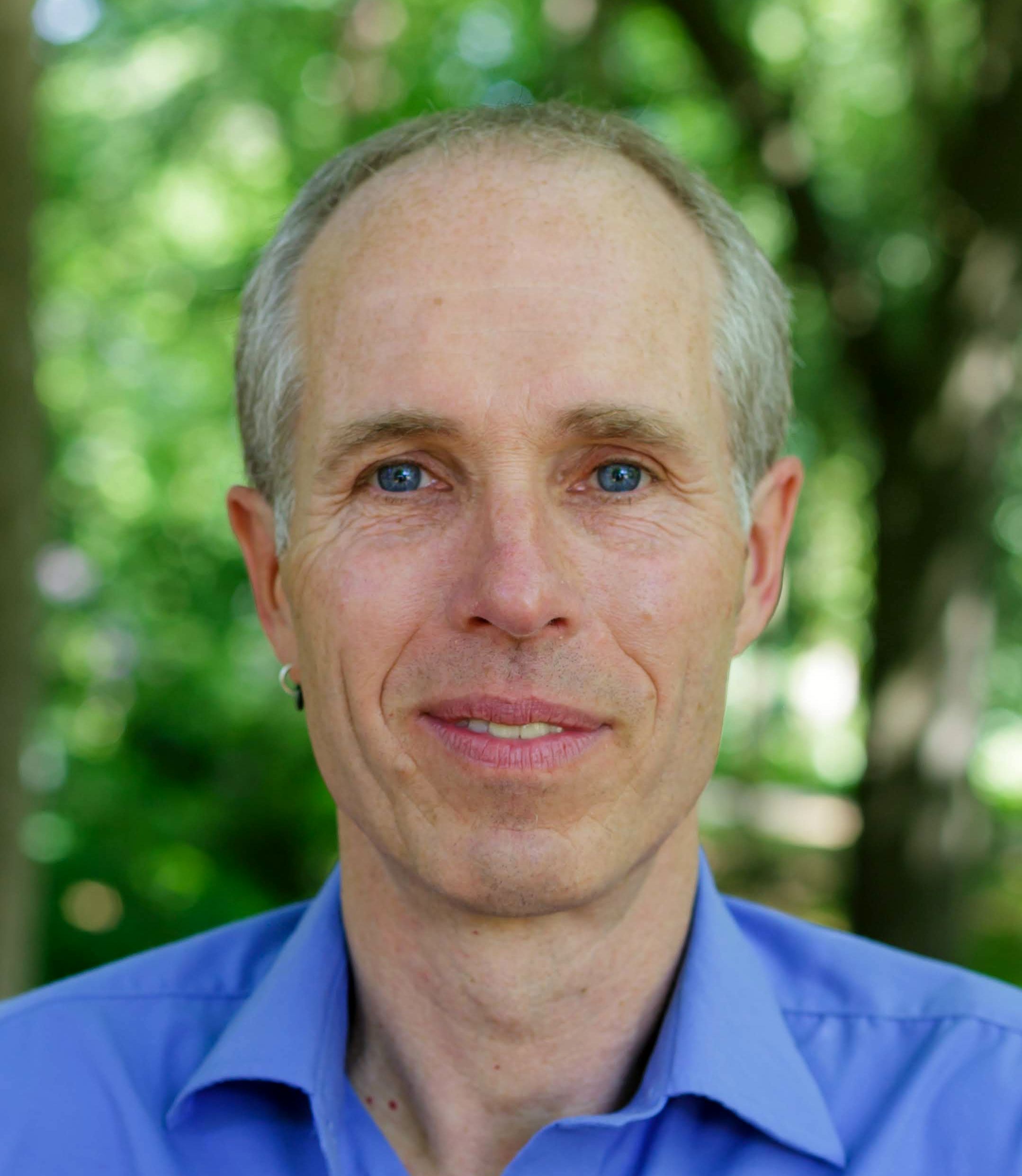 Web Registries
Research interests
1. Research and Observation
TERENO project (Terrestrial Environmental Observatories): As an animal ecologist I am dealing with insects and birds which are regularly surveyed within the German long-term project TERENO . I am responsible for the mentioned animal groups at the UFZ TERENO observatory Harz / Central German Lowland. Linking to ecosystem services, we are concentrating on pollinators (bees, hoverflies, butterflies) and analyze the impact of landscape structure land use change on these insect communities. This is supported by studies on pollination success in selected plants. Birds as integrating indicators at the landscape scale are the second group for tackling landscape structure effects and land use change. This is approached by e.g. investigating the importance of taxonomic diversity indices to discover differences in communities.
Effects of plant origin on insect communities: using non-regional seeds for renaturation and restoration purposes may disturb the synchronization with specialized insects feeding on these plants, as the phenology of a given species in different regions differs. In common garden experiments we investigate the effects of different seed origin on the local insect fauna.

Former studies: (a) patterns of alpha and beta diversity of the fauna of cabbage plants (Brassicaceae); (b) biogeographical patterns of host use and species associations of phytophagous insects and their parasitoids using the example of thistles (Cynaroideae) and their fruit fly fauna (Diptera: Tephritidae) in Europe; (c) biological invasions, especially the colonisation of new (alien) host plants by phytophages and the characteristics of the host plant responsible for the colonisation success.

2. Measurement standardisation at Long-Term Ecosystem Research (LTER) sites
Since 2006 I am involved in establishing the German network of Long-Term Ecological Research LTER-D and in the development of criteria for LTER sites all over Europe in the LTER-Europe network. In this context the standardisation of parameters and methods is one of the big challenges for LTER sites. As one of two leads of the LTER-Europe strategic topic group Expert panel Standardisation & Technology I am in charge of the standardisation issue. This work was supported by the life+ project EnvEurope (2010-2013), the FP7 project ExpeER (2010-2015) and the Horizon 2020 project eLTER (2015-2019). The web tool ECOPAR hosted at UFZ is an important outcome of this work. It is an interactive compilation of measurables relevant for ecological studies based on the Ecosystem Integrity framework. Based on a set of indicators, this framework is aiming at assessing the state of and pressures on ecosystems building e.g. on its ability for self-organisation. Related to this are contributions to the thesaurus (standardised vocabulary) EnvThes and the metadata repository DEIMS (Dynamic Ecological Information Management System).

3. Data management and DOI for data sets

This issue becomes more and more important especially for large institutions generating lots of data. Especially in terms of finding and reuse of data and the open data approach within the Helmholtz association quality assurance, persistent storing, metadata documentation and finally the assignment of DOI (Digital Object Identifier) to data sets is nowadays expected as standard workflow. Since 2012 I am contributing to this task at the UFZ by co-organising the quality control process of device-generated data and a special focus on biodiversity data generated at our department. Biodiversity data are processed and represented within the information system BExIS (DFG funded project aiming to provide a generic tool for biodiversity data).

Other Professional Activities
GfS - Gesellschaft für Schmetterlingsschutz: Member of steering committee (since 2009)
LTER-D - German Long-Term Ecological Research Network: Member of steering committee (since 2015)
GFBio - German Federation for Biological Data: Member of scientific advisory board (since 2017)

Helmholtz Centre for Environmental Research UFZ: Member of supervisory board (since 2017)

Co-operations / Projects
Ongoing

Finalized
CV / Scientific Career
Studies of biology at the universities of Marburg and Bayreuth, with a major in animal and plant ecology and a minor in biogeography.
PhD student at the chair of Chemical Ecology, University of Bayreuth (topic: Canthariphilous gnats (Diptera: Ceratopogonidae)); fellowship of the "Studienstiftung des Deutschen Volkes"
Research scientist at the Department of Community Ecology, UFZ
Publications
Index:
2019 (2)
2018 (3)
2017 (5)
2016 (4)
2014 (1)
2013 (1)
2012 (1)
2011 (1)
2010 (4)
2008 (4)
2007 (1)
2006 (1)
2005 (1)
2004 (2)
2003 (1)
2002 (3)
2001 (3)
2000 (4)
1999 (1)
1998 (6)
1997 (2)
You could use our publication index for further requests.
2019 (2)
Durka, W., Bossdorf, O., Bucharova, A., Frenzel, M., Hermann, J.-M., Hölzel, N., Kollmann, J., Michalski, S.G., (2019):
Regionales Saatgut von Wiesenpflanzen: genetische Unterschiede, regionale Anpassung und Ökosystem-Effekte. Regional seed of grassland plants: genetic differences, regional adaptation and interaction with insects
Nat. Landschaft 94 (4), 146 - 153
full text (doi)
Schweiger, O., Franzén, M., Frenzel, M., Galpern, P., Kerr, J., Papanikolaou, A.D., Rasmont, P., (2019):
Minimising risks of global change by enhancing resilience of pollinators in agricultural systems
In: Schröter, M., Bonn, A., Klotz, S., Seppelt, R., Baessler, C., (eds.)
Atlas of ecosystem services : drivers, risks, and societal responses
Springer International Publishing, Cham, p. 105 - 111
full text (doi)
to index
2018 (3)
Djukic, I., Kepfer-Rojas, S., Schmidt, I.K., Larsen, K.S., Beier, C., Berg, B., Verheyen, K., Caliman, A., Paquette, A., Gutierrez-Giron, A., Humber, A., Valdecantos, A., Petraglia, A., Alexander, H., Augustaitis, A., Saillard, A., Fernandez, A.C.R., Sousa, A.I., Lillebo, A.I., Gripp, A.d.R., Francez, A.-J., Fischer, A., Bohner, A., Malyshev, A., Andric, A., Smith, A., Stanisci, A., Seres, A., Schmidt, A., Avila, A., Probst, A., Ouin, A., Khuroo, A.A., Verstraeten, A., Palabral-Aguilera, A.N., Stefanski, A., Gaxiola, A., Muys, B., Bosman, B., Ahrends, B., Parker, B., Sattler, B., Yang, B., Jurani, B., Erschbamer, B., Ortiz, C.E.R., Christiansen, C.T., Adair, E.C., Meredieu, C., Mony, C., Nock, C.A., Chen, C.-L., Wang, C.-P., Baum, C., Rixen, C., Delire, C., Piscart, C., Andrews, C., Rebmann, C., Branquinho, C., Polyanskaya, D., Delgado, D.F., Wundram, D., Radeideh, D., Ordonez-Regil, E., Crawford, E., Preda, E., Tropina, E., Groner, E., Lucot, E., Hornung, E., Gacia, E., Levesque, E., Benedito, E., Davydov, E.A., Ampoorter, E., Bolzan, F.P., Varela, F., Kristoefel, F., Maestre, F.T., Maunoury-Danger, F., Hofhansl, F., Kitz, F., Sutter, F., Cuesta, F., Lobo, F.d.A., Souza, F.L.d., Berninger, F., Zehetner, F., Wohlfahrt, G., Vourlitis, G., Carreno-Rocabado, G., Arena, G., Pinha, G.D., Gonzalez, G., Canut, G., Lee, H., Verbeeck, H., Auge, H., Pauli, H., Nacro, H.B., Bahamonde, H.A., Feldhaar, H., Jaeger, H., Serrano, H.C., Verheyden, H., Bruelheide, H., Meesenburg, H., Jungkunst, H., Jactel, H., Shibata, H., Kurokawa, H., Rosas, H.L., Villalobos, H.L.R., Yesilonis, I., Melece, I., Halder, I.V., Quiros, I.G., Makelele, I., Senou, I., Fekete, I., Mihal, I., Ostonen, I., Borovska, J., Roales, J., Shoqeir, J., Lata, J.-C., Theurillat, J.-P., Probst, J.-L., Zimmerman, J., Vijayanathan, J., Tang, J., Thompson, J., Dolezal, J., Sanchez-Cabeza, J.-A., Merlet, J., Henschel, J., Neirynck, J., Knops, J., Loehr, J., Oppen, J.v., Porlaksdottir, J.S., Loeffler, J., Cardoso-Mohedano, J.-G., Benito-Alonso, J.-L., Torezan, J.M., Morina, J.C., Jimenez, J.J., Quinde, J.D., Alatalo, J., Seeber, J., Stadler, J., Kriiska, K., Coulibaly, K., Fukuzawa, K., Szlavecz, K., Gerhatova, K., Lajtha, K., Kaeppeler, K., Jennings, K.A., Tielboerger, K., Hoshizaki, K., Green, K., Ye, L., Pazianoto, L.H.R., Dienstbach, L., Williams, L., Yahdjian, L., Brigham, L.M., Brink, L.v.d., Rustad, L., Zhang, L., Morillas, L., Xiankai, L., Carneiro, L.S., Martino, L.D., Villar, L., Bader, M.Y., Morley, M., Lebouvier, M., Tomaselli, M., Sternberg, M., Schaub, M., Santos-Reis, M., Glushkova, M., Torres, M.G.A., Giroux, M.-A., Graaff, M.d., Pons, M.-N., Bauters, M., Mazon, M., Frenzel, M., Wagner, M., Hamid, M., Lopes, M.L., Apple, M., Schaedler, M., Weih, M., Gualmini, M., Vadeboncoeur, M.A., Bierbaumer, M., Danger, M., Liddell, M., Mirtl, M., Ruzek, M., Carbognani, M., Musciano, M.D., Matsushita, M., Zhiyanski, M., Puscas, M., Barna, M., Ataka, M., Jiangming, M., Alsafran, M., Carnol, M., Barsoum, N., Tokuchi, N., Eisenhauer, N., Lecomte, N., Filippova, N., Hoelzel, N., Ferlian, O., Romero, O., Pinto, O.B.J., Peri, P., Weber, P., Vittoz, P., Turtureanu, P.D., Fleischer, P., Macreadie, P., Haase, P., Reich, P., Petrik, P., Choler, P., Marmonier, P., Muriel, P., Ponette, Q., Guariento, R.D., Canessa, R., Kiese, R., Hewitt, R., Ronn, R., Adrian, R., Kanka, R., Weigel, R., Gatti, R.C., Martins, R.L., Georges, R., Meneses, R.I., Gavilan, R.G., Dasgupta, S., Wittlinger, S., Puijalon, S., Freda, S., Suzuki, S., Charles, S., Gogo, S., Drollinger, S., Mereu, S., Wipf, S., Trevathan-Tackett, S., Loefgren, S., Stoll, S., Trogisch, S., Hoeber, S., Seitz, S., Glatzel, S., Milton, S.J., Dousset, S., Mori, T., Sato, T., Ise, T., Hishi, T., Kenta, T., Nakaji, T., Michelan, T.S., Camboulive, T., Mozdzer, T.J., Scholten, T., Spiegelberger, T., Zechmeister, T., Kleinebecker, T., Hiura, T., Ursu, T.-M., Cella, U.M.d., Hamer, U., Klaus, V.H., Rego, V.M., Cecco, V.D., Busch, V., Fontana, V., Piscova, V., Carbonell, V., Ochoa, V., Bretagnolle, V., Maire, V., Farjalla, V., Zhou, W., Luo, W., McDowell, W.H., Hu, Y., Utsumi, Y., Kominami, Y., Zaika, Y., Rozhkov, Y., Kotroczo, Z., Toth, Z., (2018):
Early stage litter decomposition across biomes
Sci. Total Environ. 628–629 , 1369 - 1394
full text (doi)
Haase, P., Tonkin, J.D., Stoll, S., Burkhardt, B., Frenzel, M., Geijzendorffer, I.R., Häuser, C., Klotz, S., Kühn, I., McDowell, W.H., Mirtl, M., Müller, F., Musche, M., Penner, J., Zacharias, S., Schmeller, D.S., (2018):
The next generation of site-based long-term ecological monitoring: Linking essential biodiversity variables and ecosystem integrity
Sci. Total Environ. 613–614 , 1376 - 1384
full text (doi)
Mollenhauer, H., Kasner, M., Haase, P., Peterseil, J., Wohner, C., Frenzel, M., Schima, R., Bumberger, J., Zacharias, S., (2018):
Long-term environmental monitoring infrastructures in Europe: observations, measurements, scales, and socio-ecological representativeness
Sci. Total Environ. 624 , 968 - 978
full text (doi)
to index
2017 (5)
to index
2016 (4)
to index
2014 (1)
Stoll, S., Frenzel, M., Burkhard, B., Adamescu, M., Augustaitis, A., Baeßler, C., Bonet, F.J., Carranza, M.L., Cazacu, C., Cosor, G.L., Díaz-Delgado, R., Grandin, U., Haase, P., Hämäläinen, H., Loke, R., Müller, J., Stanisci, A., Staszewski, T., Müller, F., (2014):
Assessment of ecosystem integrity and service gradients across Europe using the LTER Europe network
Ecol. Model. 295 , 75 - 87
full text (doi)
to index
2013 (1)
Mirtl, M., Orenstein, D.E., Wildenberg, M., Peterseil, J., Frenzel, M., (2013):
Development of LTSER platforms in LTER-Europe: challenges and experiences in implementing place-based long-term socio-ecological research in selected regions
In: Singh, S.J., Haberl, H., Chertow, M., Mirtl, M., Schmid, M., (eds.)
Long term socio-ecological research. Studies in society-nature interactions across spatial and temporal scales
Human-Environment Interactions 2
Springer, Dordrecht, p. 409 - 442
full text (doi)
to index
2012 (1)
Kunkel, R., Sorg, J., Gasche, R., Klump, J., Kolditz, O., Frenzel, M., Neidl, F., (2012):
TEODOOR: Geodateninfrastruktur zur Verwaltung und Veröffentlichung von terrestrischen Beobachtungsdaten der HGF Infrastrukturmaßnahme TERENO aus verteilten Quellen
In: Mittermaier, B., (Hrsg.)
Vernetztes Wissen - Daten, Menschen, Systeme : 6. Konferenz der Zentralbibliothek Forschungszentrum Jülich; 5. - 7. November 2012; Proceedingsband; [WissKom2012]
Schriften des Forschungszentrums Jülich. Reihe Umwelt/Environment 21
Forschungszentrum Jülich (FZJ), Jülich, S. 75 - 92
to index
2011 (1)
Zacharias, S., Bogena, H., Samaniego, L., Mauder, M., Fuß, R., Pütz, T., Frenzel, M., Schwank, M., Baessler, C., Butterbach-Bahl, K., Bens, O., Borg, E., Brauer, A., Dietrich, P., Hajnsek, I., Helle, G., Kiese, R., Kunstmann, H., Klotz, S., Munch, J.C., Papen, H., Priesack, E., Schmid, H.P., Steinbrecher, R., Rosenbaum, U., Teutsch, G., Vereecken, H., (2011):
A network of terrestrial environmental observatories in Germany
Vadose Zone J. 10 (3), 955 - 973
full text (doi)
to index
2010 (4)
to index
2008 (4)
to index
2007 (1)
Dormann, C.F., Schweiger, O., Augenstein, I., Bailey, D., Billeter, R., de Blust, G., de Filippi, R., Frenzel, M., Hendrickx, F., Herzog, F., Klotz, S., Liira, J., Maelfait, J.P., Schmidt, T., Speelmans, M., van Wingerden, W.K.R.E., Zobel, M., (2007):
Effects of landscape structure and land-use intensity on similarity of plant and animal communities
Glob. Ecol. Biogeogr. 16 (6), 774 - 787
full text (doi)
to index
2006 (1)
Schweiger, O., Dormann, C.F., Bailey, D., Frenzel, M., (2006):
Occurrence pattern of Pararge aegeria (Lepidoptera: Nymphalidae) with respect to local habitat suitability, climate and landscape structure
Landsc. Ecol. 21 (7), 989 - 1001
full text (doi)
to index
2005 (1)
Schweiger, O., Maelfait, J.P., van Wingerden, W., Hendrickx, F., Billeter, R., Speelmans, M., Augenstein, I., Aukema, B., Aviron, S., Bailey, D., Bukacek, R., Burel, F., Diekötter, T., Dirksen, J., Frenzel, M., Herzog, F., Liira, J., Roubalova, M., Bugter, R., (2005):
Quantifying the impact of environmental factors on arthropod communities in agricultural landscapes across organizational levels and spatial scales
J. Appl. Ecol. 42 (6), 1129 - 1139
full text (doi)
to index
2004 (2)
Prots, B., Frenzel, M., Klotz, S., (2004):
Resistance to herbivory in the invasive plant Impatiens glandulifera ROYLE (Balsaminaceae)
In: Kühn, I., Klotz, S., (eds.)
Biological invasions - challenges for science
Neobiota 3
TU Berlin, Berlin, p. 53 - 54
Schweiger, O., Frenzel, M., Durka, W., (2004):
Spatial genetic structure in a metapopulation of the land snail Cepaea nemoralis (Gastropoda: Helicidae)
Mol. Ecol. 13 (12), 3645 - 3655
full text (doi)
to index
2003 (1)
to index
2002 (3)
Frenzel, M., Auge, H., Brändle, M., Brandl, R., (2002):
Colonisation of alien plant species by phytophagous insects: patterns and processes
In: Kowarik, I., Starfinger, U., (eds.)
Biologische Invasionen. Herausforderung zum Handeln?
Neobiota 1
TU Berlin, Berlin, p. 163 - 164
Frenzel, M., Schweiger, O., Höhne, R., Hoebel, W., (2002):
Effects of land use intensity and "green veining" on bird communities : 32. Jahrestagung der Gesellschaft für Ökologie, Cottbus, 16.-20.9.2002
In: Peschel, T., Mrzljak, J., Wiegleb, G., (eds.)
Landschaft im Wandel - Ökologie im Wandel : Kurzfassung der Beiträge zur 32. Jahrestagung der Gesellschaft für Ökologie in Cottbus vom 16.-20.9.2002
Verhandlungen der Gesellschaft für Ökologie 32
Die Werkstatt, Göttingen, p. 41
Schweiger, O., Frenzel, M., (2002):
Effects of land use intensity and "green veining" on arthropod communities : 32. Jahrestagung der Gesellschaft für Ökologie, Cottbus, 16.-20.9.2002
In: Peschel, T., Mrzljak, J., Wiegleb, G., (eds.)
Landschaft im Wandel - Ökologie im Wandel : Kurzfassung der Beiträge zur 32. Jahrestagung der Gesellschaft für Ökologie in Cottbus vom 16.-20.9.2002
Verhandlungen der Gesellschaft für Ökologie 32
Die Werkstatt, Göttingen, p. 62
to index
2001 (3)
Frenzel, M., Auge, H., Brändle, M., Brandl, R., (2001):
Colonisation of alien plant species by phytophagous insects: patterns and processes
In: Kowarik, I., Starfinger, U., (eds.)
Biological invasions in Germany - a challenge to act?
BfN-Skripten 32
Bundesamt für Naturschutz (BfN), Bonn, p. 27 - 28
Frenzel, M., Brandl, R., (2001):
Hosts as habitats: faunal similarity of phytophagous insects between host plants
Ecol. Entomol. 26 (6), 594 - 601
full text (doi)
Frenzel, M., Soldaat, L.L., Auge, H., (2001):
Successful colonisation of a new host by a specialised phytophagous insect: Does enemy escape play a role?
Mitt. Dtsch. Ges. Allg. Angew. Ent. 13 , 57 - 60
to index
2000 (4)
to index
1999 (1)
to index
1998 (6)
to index
1997 (2)
Frenzel, M., Brandl, R., (1997):
The structure of the phytophagous fauna on neophytic Brassicaceae
Mitt. Dtsch. Ges. Allg. Angew. Ent. 11 (1-6), 891 - 894
Frenzel, M., Stadler, J., (1997):
Auswirkungen der Vegetationsstruktur von Sukzessionsflächen auf phytophage Insekten und die Carabidenfauna
Jahrestagung der Deutschen Gesellschaft für allgemeine und angewandte Entomologie, Bayreuth
to index

Other

Schweiger O, Augenstein I, Bailey D, Frenzel M, Javoish J, Karulaas R, Liira J, Speelmans M (2003): Spatial and functional structure of top predator metacommunities (Carabidae) in fragmented landscapes. Verhandlungen der Gesellschaft für Ökologie 33: 496

Frenzel M, Brändle M, Brandl R (2000) Diversity of phytophagous insects on alien plants. Verhandlungen der Gesellschaft für Ökologie 30:144

Frenzel M, Brandl R (1998) The regional species pool and phytophagous insect assemblages on host plant taxa. INTECOL, Florence: 344

Soldaat LL, Frenzel M (1996) Spread of smut disease caused by Ustilago major in populations of Silene otites. Deutsche Gesellschaft für allgemeine und angewandte Entomologie: Nachrichten 10:83-84

Frenzel M, Brandl R (1996) Alpha-Diversität phytophager Insekten auf Brassicaceen. Deutsche Gesellschaft für allgemeine und angewandte Entomologie: Nachrichten 10:85-86

Frenzel M, Dettner K (1995) Gnitzen (Diptera: Ceratopogonidae) und Cantharidin: Die Gier nach einem aussergewöhnlichen Naturstoff. Mitteilungen der Deutschen Gesellschaft für allgemeine und angewandte Entomologie 10:681-684
Published Open Data sets

2017 (5)

2016 (5)