Prof. Dr. Ingolf Kühn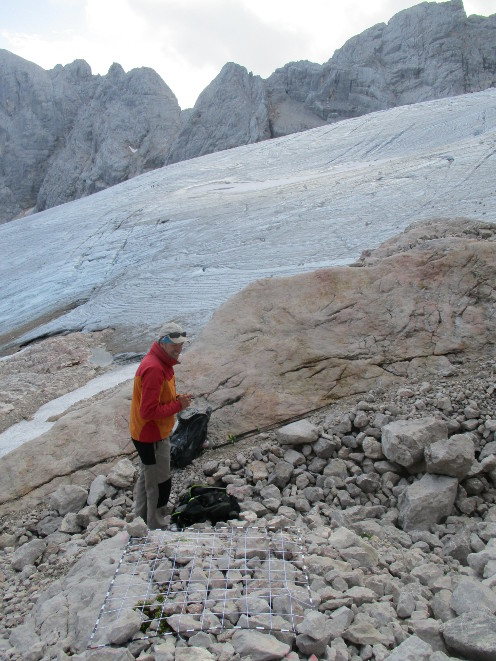 Research interests
I am vegetation scientist with some experience in floristics, taxonomy and systematics in my past life. Now I went for something completely different: The primary work at the department deals with plant invasions and their relevance for the diversity of plant species. Therefore, I analyse land use patterns, environmental parameters and plant species distribtion on a macroecological scale. Another focus are biological and ecological traits of invasive plants. Thus I model and administrate the "Database on Biological and Ecological Traits of the Flora of Germany (BiolFlor) that was prepared by many collaborators at our department. Additionally, I am interested in patterns and processes of plant diversity in urbanised areas.
Topically, my reserach interest cover changes of distribution patterns and functional composition under global change.
Methodologically, I am interested in methods to account for spatial and phylogenetic non-independence (autocorrelation).

Recently, I became interested in changes in the Alpine flora and started a monitoring based on permanent plots in glacier forefields in the Northen Alps (Dachstein, Berchtesgaden).

During my academic career at the Ruhr-University of Bochum at the chair of systematic botany I worked mainly in database related projects, e. g. mapping schemes, checklist on the flora of Germany, and the Information System of Botanical Gardens in Germany (SysTax). However, my research focussed on vegetation science. My PhD thesis was about a comparison of ancient and recent forests in Westphalia in the importance of forest continuity vs soil characteristcs. As I am also highly interested in birds, I wrote my diploma thesis about the conservation value of a former military training area, regarding birds, flora, and vegetation.
Current Projects
Past Projects
Editorial Activities
Selected publications
Curriculum vitae
Professor for "Macroecology" at the Martin-Luther-University Halle-Wittenberg.

Call as Full Professor to the chair of "Landscape Ecology and Vegetation Science" (W3), University of Hohenheim; declined.

Scientist at the UFZ Department of Community Ecology.
Postdoctoral Research Associate at the UFZ Department of Community Ecology.
PhD student at the chair of Systematic Botany, SG Geobotany, University of Bochum about flora and vegetation of ancient and recent forest in Westphalia.
Postgraduate Research Associate at the chair of Evolution and Biodiversity of Plants, University of Bochum (standard list of the flora of Germany, mapping scheme for the flora of Westphalia, Federal Information System on Genetic Ressources).
Grant of the 'National German Academic Foundation' (Studienstiftung des Deutschen Volkes).
Studies of biology and geography at the universities of Münster and Bochum, with a major in geobotany and minors in animal ecology and physical geography.
Scientific Affiliations