Former Team Members


Dr. Felix Rauschmayer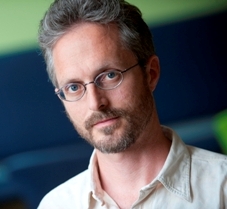 Areas of Expertise & Research
My work can be subsumed under the heading "creating interdisciplinary methods for transdisciplinary environmental research". I link approaches of different disciplines, e.g. governance evaluation, participatory multicriteria analysis, multi-level governance, capability approach, discourse analysis, needs approaches, theory of planned behaviour, hermeneutics, and introspection, in order to better understand societal conflict situations and to suggest resolution procedures. I apply my research to the fields of nature conservation and biodiversity, the energy turn, or other areas of sustainably living.
Listen to my plenary talk "What about needs? Re-Conceptualising Sustainable Development", given the 20.11.08 at the conference "Sustainable Development – twenty years on" in Lille, France
Curriculum Vitae
acting head of the Department of Environmental Politics

deputy head of the Department of Environmental Politics

researcher at the Helmholtz Centre for Environmental Research − UFZ, Department of Environmental Politics
researcher at the Helmholtz Centre for Environmental Research − UFZ, Department of Economics
lecturer at the Institute for Philosophy, University of Leipzig
lecturer at the Institute for economics and social science, faculty of agronomics, Technical University of München
research assistant to Prof. Marggraf at the Institute for Agronomics, University of Göttingen (time off: 05 - 07/1999), graduated as Dr. rer. pol. (university of Heidelberg in 12/1999)
student in Economics at the universities of Augsburg, Tübingen, Bonn and Heidelberg (time off: 12/1989 - 02/1991), graduated as Diplom-Volkswirt (equivalent to M.sc. in Economics)
Organisation of conferences
"Below the Waterline. How to integrate needs, values, emotions into societal processes towards sustainable development", ESF-funded Exploratory Workshop, 1-3.6.2011, Vienna, Austria

"Governance of Natural Resources in a Multi-Level Context", final conference of the GoverNat project, 20-22.1.2010, Leipzig, Germany

"Integrating natural and social sciences for sustainability", 7th conference of the European Society for Ecological Economics, 5.-8.6.2007, UFZ Leipzig

"International Science-Policy Interfaces for Biodiversity Governance", International workshop, 2.-4.12.2006, UFZ Leipzig

"New Strategies for Solving Environmental Conflicts: Potentials for Combining Participation and Multicriteria Analysis", Sommersymposium, 26.-28.6.2002, UFZ Leipzig

"Nature in and Nature of Multicriteria Decision Aid", 55th workshop of the European Working Group "Multicriteria Aid for Decision", 14.-16.3.2002, UFZ Leipzig
Teaching Experiences
14 courses (1995 - 2002) given on:
Economics: macro-economics, environmental economics and economics of nature conservation
Ethics: environmental ethics, business ethics, utilitarianism, rationality, Adam Smith
Related Fields: environmental policy, intrinsic and extrinsic motivation in economic, agronomic, and philosophical faculties in Göttingen, Gießen, München, and Leipzig, as well as in the HHL − Leipzig Graduate School of Management.
Over 60 courses on Non-Violent Communication

Publications
2017
Luederitz, C., Schäpke, N., Wiek, A., Lang, D.J., Bergmann, M., Bos, J.J., Burch, S., Davies, A., Evans, J., König, A., Farrelly, M.A., Forrest, N., Frantzeskaki, N., Gibson, R.B., Kay, B., Loorbach, D., McCormick, K., Parodi, O., Rauschmayer, F., Schneidewind, U., Stauffacher, M., Stelzer, F., Trencher, G., Venjakob, J., Vergragt, P.J., von Wehrden, H., Westley, F.R. (2017):
Learning through evaluation - A tentative evaluative scheme for sustainability transition experiments
J. Clean Prod. 169 , 61 - 76
full text (doi)
Rauschmayer, F., Omann, I. (2017):
Needs as a central element of sustainable development
In: Spash, C.L. (ed.)
Routledge handbook of ecological economics: Nature and society
Routledge, London, p. 246 - 255
full text (doi)
Weiland, S., Bleicher, A., Polzin, C., Rauschmayer, F., Rode, J. (2017):
The nature of experiments for sustainability transformations: A search for common ground
J. Clean Prod. 169 , 30 - 38
full text (doi)
2016
2015
2014
2013
2012
2011
2010
2009
2008
2007
2006
2005
Born, W., Rauschmayer, F., Bräuer, I. (2005):
Economic evaluation of biological invasions - a survey
Ecol. Econ. 55 (3), 321 - 336
full text (doi)
Davies, B.B., Blackstock, K., Rauschmayer, F. (2005):
'Recruitment', 'composition', and 'mandate' issues in deliberative processes: should we focus on arguments rather than individuals?
Environ. Plan. C-Gov. Policy 23 (4), 599 - 615
full text (doi)
Rauschmayer, F., Risse, N. (2005):
A framework for the selection of participatory approaches for SEA
Environ. Impact Assess. Rev. 25 (6), 650 - 666
full text (doi)
2004
2003
2002
Petry, D., Klauer, B., Döring, T., Rauschmayer, F. (2002):
Ökologische und ökonomische Bewertung des Wasserstraßenausbaus am Beispiel der Saale
In: Geller, W., Punčochář, P., Guhr, H., von Tümpling, W., Medek, J., Smrtˇák, J., Feldmann, H., Uhlmann, O. (Hrsg.)
Die Elbe - neue Horizonte des Flussgebietsmanagements. 10. Magdeburger Gewässerschutzseminar
Teubner, Stuttgart, Leipzig, Wiesbaden, S. 295 - 298
Rauschmayer, F. (2002):
External Affairs Committee: Current thoughts on ESEE links and other societies
ESEE News Spring 2002
European Society for Ecological Economics, p. 2 - 2
Rauschmayer, F. (2002):
Report on the 4th UFZ Leipzig Summer Symposium
ESEE News Summer-Autumn 2002
European Society for Ecological Economics, p. 2 - 2
2001
2000