Dr. Diana Ayeh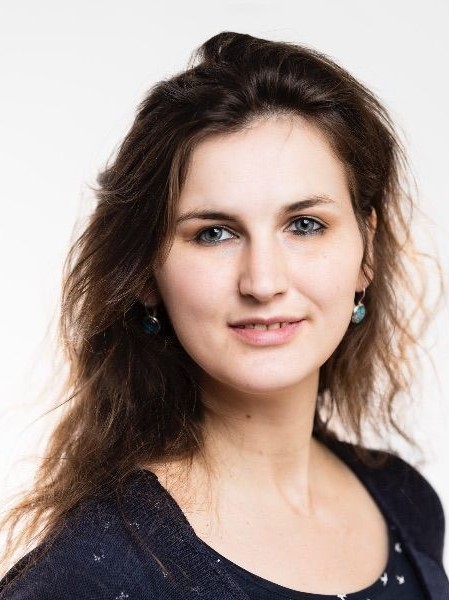 Research Interests

Ethnographies of the economy and of social inequality
Ethics in the extractive industries and role of the public
(Post-)mining governance in Burkina Faso, Guinea and Germany
Spatiality and temporality of conflicts

Narratives of sustainability transformation (e.g., Circular Economy and Just Transition)
Extractivism as the material basis for the energy transition

Professional Career

since 11/2022 Research Associate in the Faculty of Business Studies, Harz University of Applied Sciences
since 05/2022 Research Associate in the Department of Environmental Politics, Helmholtz Centre for Environmental Research - UFZ

01/2022 - 05/2022 Research Fellow of the Merian Institute for Advanced Studies in Africa (MIASA), University of Ghana

04/2020 - 05/2022 Research Associate in the Department of Urban and Environmental Sociology, Helmholtz Centre for Environmental Research - UFZ

01/2016 - 12/2019 Research Associate in the Collaborative Research Centre (SFB) 1199, Subproject B06 Gold Mining and New Regulations of (Sub)National Spaces in Africa, University of Leipzig

01/2015 - 12/2015 Postgraduate Studies International Cooperation for Sustainable Development, Seminar for Rural Development (SLE), Humboldt-University Berlin

06/2015 - 11/2015 Junior Consultant SLE Study Inclusion grows - Developing a manual on disability mainstreaming for the German development cooperation Case study Namibia, Client: GIZ/BMZ

10/2011 - 07/2014 Master of Arts African Studies, University of Leipzig and Master de Recherche Dynamiques Africaines, Institut d'Études Politiques (IEP) Bordeaux

10/2007 - 09/2011 Bachelor of Arts Political Science, University of Leipzig

Publications
Ayeh, D. (2023). Struggles over Resource Decentralisation: Legislative Reform, Corporate Resistance and Canadian Aid Partnerships in Burkina Faso. International Development Policy 15. https://doi.org/10.4000/poldev.5230
Rutjes, H., Ayeh, D., Graf, D., Meißner, S., Pacher, A. (eds.) (2023): Methodenbaukasten für die transdisziplinäre Rohstoffforschung, Published online 21 June.
Ayeh, D., Bleicher, A. (2023). Rohstoffe im 21. Jahrhundert. In: Sonnberger, M., Bleicher, A., Groß, M. (eds) Handbuch Umweltsoziologie. Springer VS, Wiesbaden. https://doi.org/10.1007/978-3-658-37222-4_52-1
Ayeh, D., Zongo, T., & Sow, J. (2022). L'extraction minière dans un contexte d'(in)sécurité en Afrique de l'Ouest — boom ou bust? Mande Studies 24, 73-95. https://doi.org/10.2979/mnd.2022.a908470

Ayeh, D. (2022). Le droit minier face à l'éthique de l'or: Contestations autour d'une concession minière au Burkina Faso. Revue internationale des études du développement 249, 35-62. https://doi.org/10.4000/ried.770
Ayeh, D. (2022). What Local Gold Extraction Tells Us about a Globalized Mining Economy. TRAFO – Blog for Transregional Research. Published online 07 April 2022.
Ayeh, D. (2021). Spaces of Responsibility: Negotiating Industrial Gold Mining in Burkina Faso. Berlin: DE GRUYTER OLDENBOURG (Dialectics of the Global 10). ISBN: 9783110689969
Ayeh, D., Bleicher A. (2021): One concept fits it all? On the relationship between geoethics and responsible mining. The Extractive Industries and Society 8 (3), 100934. https://doi.org/10.1016/j.exis.2021.100934
Ayeh, D. (2020): What's "local" labor in Burkina Faso's mining sector? Africa is a Country. Published online 25 June.
Ayeh D. (2019): Rezension zu: Mbembe, Achille: Critique of Black Reason. Durham 2017. Connections. A Journal for Historians and Area Specialists. Published online 21 September. ISBN: 978-0-8223-6343-9

Ayeh D. (2018): Yaramoko. Mining Conflicts in Burkina Faso. Published online 15 November.
Werthmann, K.; Ayeh, D. (2017): Processes of Enclaving under the Global Condition: The Case of Burkina Faso. Leipzig: Leipziger Universitätsverlag GmbH (Working paper series of the SFB 1199 Universität Leipzig, 4).

Kieck. B.; Ayeh, D., Beitzer, P., Gerdes, N. Günther, P., Wiemers, B. (2016): Inclusion Grows. Developing a manual on disability mainstreaming for the German Development Cooperation - Case Study Namibia. Berlin: Albrecht Daniel Thaer-Institut für Agrar- und Gartenbauwissenschaften. https://doi.org/10.18452/3211

Ayeh, D., Plastrotmann C., and Ziesemer S. (2016): Verantwortung ohne Grenzen? Deutsche Entwicklungszusammenarbeit im Kontext von Flucht und Vertreibung. Berlin: Seminar für Ländliche Entwicklung (SLE Briefing Paper 09). ISSN: 2197-8042

Ayeh, D., Rahn, K., Wendebourg, L., Bing, N, Kausch, S. (2015): Auf postkolonialen Spuren in Leipzig. Ein Stadtplan. Leipzig: Engagierte Wissenschaft e.V.