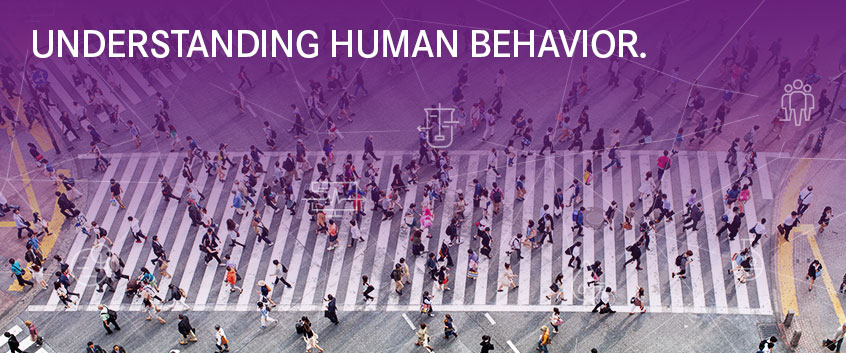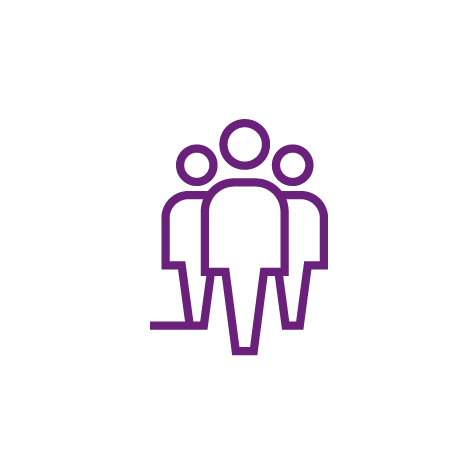 Thematic Area
Environment and Society
Vision
To achieve a sustainable use of natural resources for the well - being of humans and the environment, societal change processes are needed.
We need to understand how stakeholders from the political arena, the economy and society will react to certain environmental issues, which basic conditions and interests propel them to act in the way that they do, how they make decisions and under which circumstances they are prepared to compromise.
Challenges
Demands on nature and society's insatiable appetite for food, energy, land, (raw) materials and products of various kinds continue to grow and lack sufficient coordination, fundamentally changing landscapes and ecosystems. Harmful substances penetrate into the environment. Human health and well - being are compromised just as much as the integrity of nature – to an increasing degree and globally
.
The necessary transformation processes in the economy and to our ways of life will not be possible without resistance or conflicts.
At the same time, democratically legitimate social participation that respects the right of freedom is being given much greater consideration these days in decision - making processes. With the globalisation of the economy and increasing cross - border environmental issues, individual countries now have much less influence on relationships between people and their environment. It is evident that the fundamental and necessary transformation processes in the economy and to our ways of life that lie ahead of us will not be possible without resistance and conflicts.

Questions
How can this societal transformation be designed and fostered? If traditional national policy instruments do not work for environmental issues, which ones will work: requirements, prohibitions, planning? Does the protection of water and ecosystem services require higher prices? Which services do we expect from ecosystems and what would we be prepared to pay for them? How can conflicts be resolved if different stakeholders have different needs and requirements for the utilisation of water and energy resources, land or protected assets? How should aesthetic, cultural, political or religious aspects be dealt with?
Scientists of the thematic area "Environment and Society" have the goal of developing concepts and recommendations on courses of action for a sustainable use of environmental resources. To this end, they are investigating which factors affect human behaviour towards the environment – perceptions, attitudes, values, basic economic conditions or social - ecological processes.
If the international conventions or the sustainability goals of the UN are to be implemented, governance structures and environmental behaviour must be analysed.
They are analysing institutional parameters to establish which constellations of stakeholders, social and legal standards, incentives, restrictions and components of the socio - economic - technical system are most suitable to achieve individual environmental goals and how these can be put together consistently into a comprehensive trans- formation of our ways of life and economic trends. If the international conventions or the Sustainable Development Goals of the United Nations against famine and climate change are to be implemented for a sustainable urban development, biodiversity or the access to clean drinking water, then governance structures and environmental behaviour need to be analysed. The German energy transition or sustainable urban development concepts are the perfect examples for looking into the conditions and obstacles behind such large transformation processes.
To save biodiversity and ecosystem functions in spite of increasing demands and competition, scientists are trying to determine for example, which societal goals are linked to ecosystem services. Apart from the type and condition of ecosystems, this also includes value perceptions, individual or collective actions and knowledge, legal and socio - economic requirements as well as the resilience of ecological, technical and social systems.

For an integrated management of water resources – both quantitatively and qualitatively – new management approaches and economic incentives are required, in addition to institutional frameworks such as the cross - border protection of water bodies or the protection from extreme events such as floods or droughts.
The sustainable provision and use of biomass presupposes a comprehensive systems analysis of renewable resources, which is to be carried out by engineers and scientists working alongside sociologists. While engineers analyse energy systems, lawyers are involved to sort out issues on regulations. Economists are interested in the economic context and the design of economic incentives, political scientists are concerned with governance structures and sociologists with acceptance issues. In addition, policy advice, scenario development and modelling and scenario building belong to a comprehensive assessment of integrated energy systems.
Life - styles, consumer behaviour and management practices are often directly or indirectly associated with the use of chemicals and chemical loads. Examples are the increasing use of pesticides in agriculture or nano - particles in clothes and cosmetics. Social scientists analyse how these risks are perceived, which knowledge is available and whether or not having knowledge (e.g. decision - making under ignorance) influences individual and societal behaviour as well as what the legal control options are.
One of the greatest challenges will be to illustrate the inter-action between humans and the environment in agent - based modelling and explorative modelling of environmental systems.

As a cross sectional topic the UFZ's thematic area "Environment and Society" is linked to all thematic areas – through concrete projects such as "The Economics of Ecosystems and Biodiversity – TEEB" (www.teebweb.org) or studies and surveys about the prices for the utilisation of water, the renewable energies law, fiscal policies for pesticides, "nature - based solutions" or technical, natural, individual and national flood protection measures. With its long - term expertise in integrative social - environmental research the UFZ is one of the most important contacts and discussion partners within the Helmholtz Community, as well as for national and international research institutes and decision - makers in the government, for the states and the European Union.