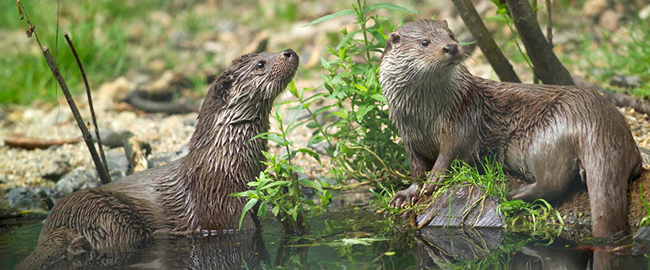 Working Group
"Nature Conservation and Biodiversity"
The working group "Nature Conservation and Biodiversity" deals with economic, sociological, political and legal questions resulting from conflicts between nature conservation and other forms of land use. A more recent field of research relates to synergies and trade-offs between biodiversity and ecosystem services and among ecosystem services themselves. Existing areas of expertise relate to the analysis and the design of economic incentives for the conservation of nature and biodiversity, to economic valuation of biodiversity and ecosystem services or to ecological-economic modelling. Further, expertise is related to the analysis of multi-level governance structures in the context of policy development and implementation concerning ecosystem services. The methodological array within the group is complemented by multi-criteria decision aid, participation, legal interpretation and analysis, and the design and implementation of legal instruments in the field of biodiversity conservation and ecosystem services provision.

The close interdisciplinary co-operation with natural scientists at the UFZ (departments of Conservation Biology, Ecological Modelling, Computational Landscape Ecology and Community Ecology) and within national and international projects as well as its orientation towards applied problem solving, constitute core competencies of the group.
Members of the Working Group:
Bartosz Bartkowski, Nils Droste, Dr. Nina Hagemann, Prof. Dr. Bernd Hansjürgens, Prof. Dr. Wolfgang Köck, Dr. Nele Lienhoop (Head), Julian R. Massenberg, Dr. Stefan Möckel, Prof. Dr. Dieter Rink, Dr. Julian Rode, Romina Luz Schaller, Dr. Christoph Schröter-Schlaack (Head), Dr. Heidi Wittmer