Welcome to
Department of Conservation Biology
phone +49 341 235-1270
fax +49 341 235-1470

Permoserstraße 15
04318 Leipzig, Germany
The Department of Conservation Biology aims to improve the science basis and policy interface for biodiversity conservation and sustainable land use. The department focuses on understanding environmental changes and their influence on biodiversity in the context of an ecosystem approach, and reflecting this knowledge into the policy arena.
The department comprises three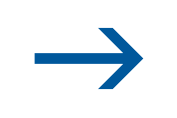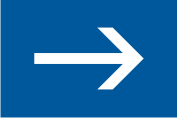 working groups with various topics:
Topics and working groups
ecological processes in riverine landscapes
multifunctionality of riverine landscapes
effects of river and floodplain restoration measures
Concepts and strategies for biodiversity management and policy
Ecosystem services
Habitat loss and fragmentation
Effects of land-use changes and climate changes on biodiversity
We apply a broad spectrum of modern methods ranging from field experiments and pattern analyses, and ecological modelling, to conceptual analyses and the application of methods form the humanities to the realm of ecology and conservation biology. We combine basic and applied research to address demands of nature conservation and societal and economical challenges.

Several projects of the department are directly addressed to policy or designed for supporting applied biodiversity conservation, and research activities are typically interdisciplinary. Thus, our work covers the necessary links between the development of scientific tools, the study of processes and impacts, and the dissemination of knowledge into policy.

The department coordinates and participates in a variety of large-integrating projects, with international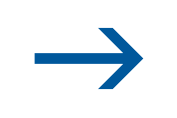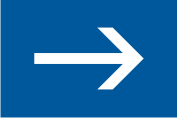 co-operations across Europe, South America and Australia.
Selected recent publications


PE'ER, G., L. V. DICKS, P. VISCONTI, R. ARLETTAZ, A. BÁLDI, T. G. BENTON, S. COLLINS, M. DIETERICH, R. D. GREGORY, F. HARTIG, K. HENLE, P. R. HOBSON, D. KLEIJN, R. K. NEUMANN, T. ROBIJNS, J. A. SCHMIDT, A. SHWARTZ, W. J. SUTHERLAND, A. TURBÉ, F. WULF, and A. V. SCOTT. 2014. EU agricultural reform fails on biodiversity. Science 344:1090-1092.


Further links: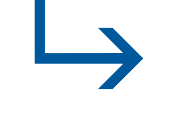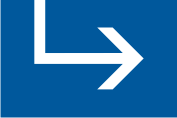 a) Reprint: EU agricultural reform fails on biodiversity (open access)
(Problems opening the link? A request for password pops up? Try a different browser than Explorer)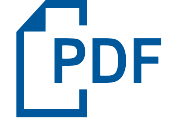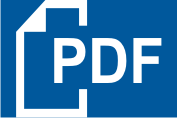 b) Supplemental material (note: Small correction made 8 July) (563.5 KB)

HOFFMANN, A., PENNER, J., VOHLAND, K., CRAMER, W., DOUBLEDAY, R., HENLE, K., KÕLJALG, U., KÜHN, I., KUNIN, W., NEGRO, J.J., PENEV, L., RODRÍGUEZ, C., SAARENMAA, H., SCHMELLER, D.S., STOEV, P., SUTHERLAND, W., SUTHERLAND, W.J., TUAMA, É. Ó. , WETZEL, F. & C.L HÄUSER (2014): Improved access to integrated biodiversity data for science, practice, and policy - the European Biodiversity Observation Network (EU BON). The need for an integrated biodiversity policy support process – building the European contribution to a global Biodiversity Observation Network (EU BON).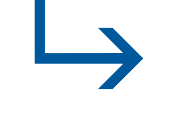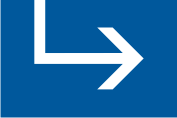 Nature Conservation (6): 49 - 65.

HENLE, K., BAUCH, B., AULIYA, M. , KÜLVIK, M., PE'ER, G., SCHMELLER, D.S. & E. FRAMSTAD (2013): Priorities for biodiversity monitoring in Europe: A review of supranational policies and a novel scheme for integrative prioritization.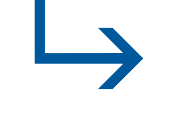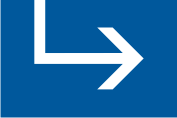 Ecological Indicators 33: 5-18.

Science-Policy Interface: Beyond Assessments - Mike Hulme, Martin Mahony, Silke Beck, Christoph Görg, Bernd Hansjürgens, Jennifer Hauck, Carsten Nesshöver, Axel Paulsch, Marie Vandewalle, Heidi Wittmer, Stefan Böschen, Peter Bridgewater, Mariteuw Chimère Diaw, Pierre Fabre, Aurelia Figueroa, Kong Luen Heong, Horst Korn, Rik Leemans, Eva Lövbrand, Mohd Norowi Hamid, Chad Monfreda, Roger Pielke, Jr., Josef Settele, Marten Winter, Alice B. M. Vadrot, Sybille van den Hove and Jeroen P. van der Sluijs, Science 5 August 2011: 697-698.

MARQUARD, E. , DAUBER, J,. DOERPINGHAUS, A., DRÖSCHMEISTER, R., FROMMER, J., FROMMOLT, K.-H., GEMEINHOLZER, B., HENLE, K. , HILLEBRAND, H., KLEINSCHMIT, B., KLOTZ, S., KRAFT, D., PREMKE-KRAUS, M., RÖMBKE, J., VOHLAND, K. & W. WÄGELE (2013): Biodiversitätsmonitoring in Deutschland: Herausforderung für Politik, Forschung und Umsetzung. Natur und Landschaft 8: 337-341.
SCHINDLER, S., M. KROPIK, K. EULER, S.W. BUNTING, C. SCHULZ-ZUNKEL, A. HERMANN, C. HAINZ-RENETZEDER, R. KANKA, V. MAUERHOFER, V. GASSO, A. KRUG, S. LAUWAARS, K.-P. ZULKA, K. HENLE, M. HOFFMANN, M. BIRÃ, F. ESSL, S. JAQUIER, L. BALÃIZS, G. BORICS, S. HUDIN, C. DAMM, M. PUSCH, T. VAN DER SLUIS, Z. SEBESVARI, and T. WRBKA. 2013. Floodplain management in temperate regions: is multifunctionality enhancing biodiversity? Environmental Evidence 2:10.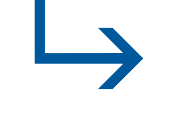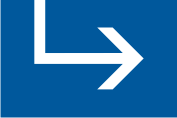 DOI:10.1186/2047-2382-2-10.

NEßHÖVER, C. 2013 Biodiversität. Unsere wertvollste Ressource. Herder Verlag. ISBN-13: 978-3451065989