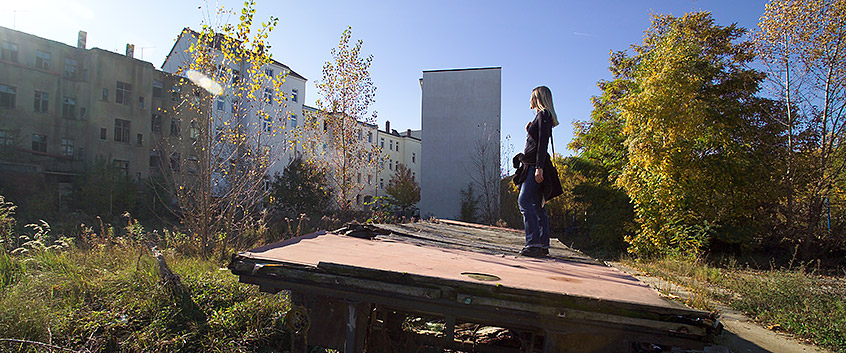 Department of Urban and Environmental Sociology

What are the cultural and socio-structural drivers of current transformations such as the transition to renewable energies, and urbanisation processes on a global scale? How can quality of life, resilience and resource efficiency for sustainable development be integrated? How can the challenges posed by demographic change be met in the face of the pressure on land use and infrastructure? How do flooding, heatwaves and air and soil pollution affect individuals, communities and societies and how are they perceived and communicated and what type of adaptation measures are needed? What type of governance processes are called for in environmental and technology conflicts so that they can be conducted in a socially responsible manner and yet still be scientifically reasonable?

Modern societies are increasingly faced with the need to cope with environmental risks of their own making. Contradictory information on these risks often leads to uncertainties for the general public as well as for policy making and administration (such as the energy transition or climate change). This leads to new tensions between civil society and the state (exemplified under headings such as non-voters, or lack of participation and transparency). Our research at UFZ works towards a better understanding of the human-environment processes relevant for a sustainable society and towards providing practical guidance. Our research at UFZ works towards a better understanding of human-environment processes as a basis for proposed action and strategies for the development of a sustainable society and to support their practical realization.
The Department of Urban and Environmental Sociology at the Helmholtz Centre for Environmental Research – UFZ builds on a rich tradition of scholarship in human ecological research in sociology. Our research is highly interdisciplinary and focuses on different spatial-temporal scales. Besides sociology, the department offers expertise from geography, urban planning and the environmental sciences. We work closely with the natural and engineering sciences, with numerous research partners across Germany and in other countries, and with policy makers and implementation partners on research projects with a focus on achieving greater sustainability.