Prof. Dr. Matthias Groß
Contact
Prof. Dr. Matthias Groß
Head of Department

Department of Urban and Environmental Sociology
Helmholtz Centre
for Environmental Research - UFZ
Permoserstr. 15
04318 Leipzig, Germany

phone: ++49 - 341 - 6025 1746
Prof. Matthias Groß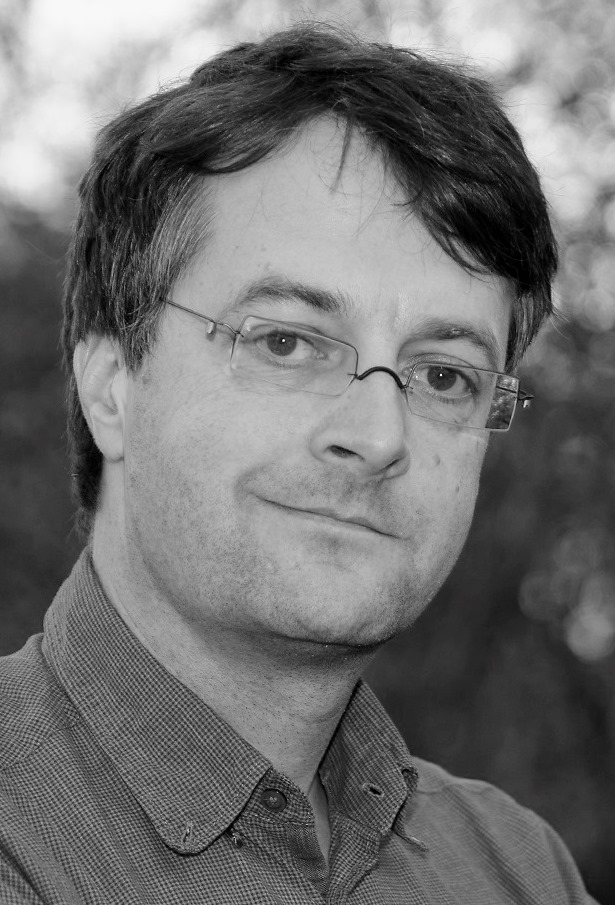 Full CV
Supervision (MA, PhD etc.)

Before you contact me concerning thesis supervision (at U Jena), please read the following:

Free Access Article in The Senses and Society
Gross, Matthias (2023): "Car Driving as Inverted Quarantine and the Sensory Response to Collective Threats: Challenges for Public Transport." Available at: Access
Recent Books (Selection):
Sonnberger, Marco; Alena Bleicher & Matthias Groß, eds. (2023ff.):
Second Edition
of
Handbuch Umweltsoziologie
. Wiesbaden: Springer
Living Reference Work
Matthias Gross and Linsey McGoey, eds. (
Fully Revised Second Edition in 2023
):
Routledge International Handbook of Ignorance Studies
. London: Routledge.
Info
Davidson, Debra J. & Matthias Gross, eds. (2018): Oxford Handbook of Energy and Society. Oxford, UK: Oxford University Press. Info
Telesiene, Audrone & Matthias Gross. eds. (2017, paperback: 2018): Green European: Environmental Behaviour and Attitudes in Europe in a Historical and Cross-Cultural Comparative Perspective. London: Routledge. Info. New edition in preparation.

Matthias Gross and Rüdiger Mautz (2014, paperback: 2015): Renewable Energies. London: Routledge (Key Ideas Series). Info. Persian Translation in 2018.

Current Areas of Expertise & Research
Alternative Energy Systems
Ecological Restoration
Ignorance, Risk, and Knowledge
Real World Experiments
Science, Technology, and Engineering
Senses and Society
Social Theory and Analysis
Technology Development in the Context of Society
Curriculum Vitae
Full Professor of Environmental Sociology at the University of Jena, joint appointment with Helmholtz Centre for Environmental Research - UFZ, Leipzig, Germany. Head of UFZ's Department of Urban and Environmental Sociology.

Senior Researcher in the Department of Urban and Environmental Sociology (granted tenure in 2009), since June 2008 deputy head of the department.

Interim professor of Economic and Environmental Sociology at Martin Luther University of Halle

Co-Director of the "Real World Experiments Project," Institute for Science and Technology Studies, Bielefeld University
Visiting Assistant Professor (Research & Teaching), Department of Sociology and the Environmental Studies Program, Loyola University Chicago, USA
Guest Lecturer, Institute of Sociology, Technische Universität Karlsruhe, Germany
Post Doctoral Fellow (German Research Foundation, DFG), Institute for Science and Technology Studies, Bielefeld University
DAAD Doctoral Fellow, Department of Rural Sociology, University of Wisconsin, Madison, USA
Doctoral Fellow in the German Research Foundation's (DFG) Graduate School "Genese, Strukturen und Folgen von Wissenschaft und Technik," Institute for Science and Technology Studies, Bielefeld University (fully funded doctoral fellowship)

Scientific Assistant at the Department of Sociology, Bielefeld University
Work at the Center for Applied Social Analysis and Education (CASAE), Arcata, California, USA
Volunteer work in environmental conservation and restoration projects, Involvement Volunteers Ass. Inc., Victoria, Australia
Curriculum Vitae: Education
Dr. rer. soc. (~ Ph.D.) Sociology, Bielefeld University
Diplom (~ M.A.), Sociology, Bielefeld University ("With Distinction")
Graduate Student. Department of Sociology, Humboldt State University, California, USA (with a fully funded fellowship)

Vordiplom (~ B.A.), Sociology major; psychology minor, Bielefeld University
University of Bonn, M.A. program in philosophy with minors in psychology and archaeology
Academic Services (Selection)
Treasurer and board member of the Research Committee on "Environment and Society" (RC 24) of the International Sociological Association (ISA)