Ehemalige MitarbeiterInnen


Dr. Felix Rauschmayer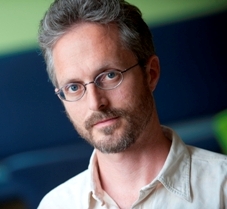 Forschungsgebiete & Arbeitsschwerpunkte
Meine Arbeiten lassen sich unter der Überschrift "Schaffung interdisziplinärer Methoden für transdisziplinäre Umweltforschung" zusammenfassen. Ich verknüpfe Zugänge verschiedener Disziplinen, z.B. Bewertung von Governance, partizipative Multikriterienanalyse, Multi-level Governance, Capability-Ansatz, Diskursanalyse, Bedürfnisansätze, Theorie geplanten Verhaltens, Hermeneutik und Introspektion, um gesellschaftliche Konfliktsituationen besser zu verstehen und prozedurale Lösungsvorschläge zu machen. Meine Forschung wende ich auf Felder des Naturschutzes und der Biodiversität, der Energiewende oder anderer Bereiche nachhaltigen Lebens an.

Hier mein Vortrag "What about needs? Re-Conceptualising Sustainable Development", den ich am 20.11.08 auf der Konferenz "Sustainable Development − twenty years on" in Lille gehalten habe
Beruflicher Werdegang
Kommissarischer Leiter des Departments Umweltpolitik
Stellvertretender Leiter des Departments Umweltpolitik
Wissenschaftlicher Mitarbeiter am UFZ, Department Umweltpolitik
Wissenschaftlicher Mitarbeiter am UFZ, Department Ökonomie
Wissenschaftlicher Assistent bei Prof. Lübbe am Institut für Philosophie der Universität Leipzig
Wissenschaftlicher Angestellter bei Prof. von Urff am Institut für Wirtschafts- und Sozialwissenschaften der Fakultät für Landwirtschaft und Gartenbau der TU München
Wissenschaftlicher Angestellter bei Prof. Marggraf am Institut für Agrarökonomie der Universität Göttingen (beurlaubt von 05 - 07/1999)
Studium der Volkswirtschaftslehre in den Universitäten Augsburg, Tübingen, Bonn und Heidelberg (beurlaubt 12/1989 - 02/1991), Abschluss als Diplom-Volkswirt
Tagungsveranstaltungen
"Below the Waterline. How to integrate needs, values, emotions into societal processes towards sustainable development", ESF-funded Exploratory Workshop, 1-3.6.2011, Vienna, Austria

"Governance of Natural Resources in a Multi-Level Context", final conference of the GoverNat project, 20-22.1.2010, Leipzig, Germany

"Integrating natural and social sciences for sustainability", 7th conference of the European Society for Ecological Economics, 5.-8.6.2007, UFZ Leipzig

"International Science-Policy Interfaces for Biodiversity Governance", International workshop, 2.-4.12.2006, UFZ Leipzig

"New Strategies for Solving Environmental Conflicts: Potentials for Combining Participation and Multicriteria Analysis", Sommersymposium, 26.-28.6.2002, UFZ Leipzig

"Nature in and Nature of Multicriteria Decision Aid", 55th workshop of the European Working Group "Multicriteria Aid for Decision", 14.-16.3.2002, UFZ Leipzig
Lehrtätigkeit
14 Lehrveranstaltungen (1995 - 2002) gehalten in:
Wirtschaftswissenschaften: Makroökonomik, Umweltökonomik, Naturschutzökonomik
Ethik: Umweltethik, Wirtschaftsethik, Utilitarismus, Rationalität, Adam Smith
verwandten Bereichen: Umweltpolitik, intrinsische und extrinsische Motivation in ökonomischen, agrarwissenschaftlichen und philosophischen Fakultäten in Göttingen, Gießen, München und Leipzig sowie in der HHL-Handelshochschule Leipzig.
Über 60 Kurse in Gewaltfreier Kommunikation

Publikationen
2017
Luederitz, C., Schäpke, N., Wiek, A., Lang, D.J., Bergmann, M., Bos, J.J., Burch, S., Davies, A., Evans, J., König, A., Farrelly, M.A., Forrest, N., Frantzeskaki, N., Gibson, R.B., Kay, B., Loorbach, D., McCormick, K., Parodi, O., Rauschmayer, F., Schneidewind, U., Stauffacher, M., Stelzer, F., Trencher, G., Venjakob, J., Vergragt, P.J., von Wehrden, H., Westley, F.R. (2017):
Learning through evaluation - A tentative evaluative scheme for sustainability transition experiments
J. Clean Prod. 169 , 61 - 76
Volltext (DOI)
Rauschmayer, F., Omann, I. (2017):
Needs as a central element of sustainable development
In: Spash, C.L. (ed.)
Routledge handbook of ecological economics: Nature and society
Routledge, London, p. 246 - 255
Volltext (DOI)
Weiland, S., Bleicher, A., Polzin, C., Rauschmayer, F., Rode, J. (2017):
The nature of experiments for sustainability transformations: A search for common ground
J. Clean Prod. 169 , 30 - 38
Volltext (DOI)
2016
2015
2014
2013
2012
2011
2010
2009
2008
2007
2006
2005
Born, W., Rauschmayer, F., Bräuer, I. (2005):
Economic evaluation of biological invasions - a survey
Ecol. Econ. 55 (3), 321 - 336
Volltext (DOI)
Davies, B.B., Blackstock, K., Rauschmayer, F. (2005):
'Recruitment', 'composition', and 'mandate' issues in deliberative processes: should we focus on arguments rather than individuals?
Environ. Plan. C-Gov. Policy 23 (4), 599 - 615
Volltext (DOI)
Rauschmayer, F., Risse, N. (2005):
A framework for the selection of participatory approaches for SEA
Environ. Impact Assess. Rev. 25 (6), 650 - 666
Volltext (DOI)
2004
2003
2002
Petry, D., Klauer, B., Döring, T., Rauschmayer, F. (2002):
Ökologische und ökonomische Bewertung des Wasserstraßenausbaus am Beispiel der Saale
In: Geller, W., Punčochář, P., Guhr, H., von Tümpling, W., Medek, J., Smrtˇák, J., Feldmann, H., Uhlmann, O. (Hrsg.)
Die Elbe - neue Horizonte des Flussgebietsmanagements. 10. Magdeburger Gewässerschutzseminar
Teubner, Stuttgart, Leipzig, Wiesbaden, S. 295 - 298
Rauschmayer, F. (2002):
External Affairs Committee: Current thoughts on ESEE links and other societies
ESEE News Spring 2002
European Society for Ecological Economics, p. 2 - 2
Rauschmayer, F. (2002):
Report on the 4th UFZ Leipzig Summer Symposium
ESEE News Summer-Autumn 2002
European Society for Ecological Economics, p. 2 - 2
2001
2000