Dr. Jana Schor
(geb. Hertel)
Leitung Bioinformatik
Helmholtz Zentrum für Umweltforschung - UFZ
Nachwuchsgruppe Bioinformatik & Transkriptomik
Department Molekulare Systembiologie
Permoserstr. 15
04318 Leipzig
Gebäude:
Gebäude 4.1 und 4.2
Raum:
Raum 238
Phone:
+49 341 235 4779
Email:
jana.schor@ufz.de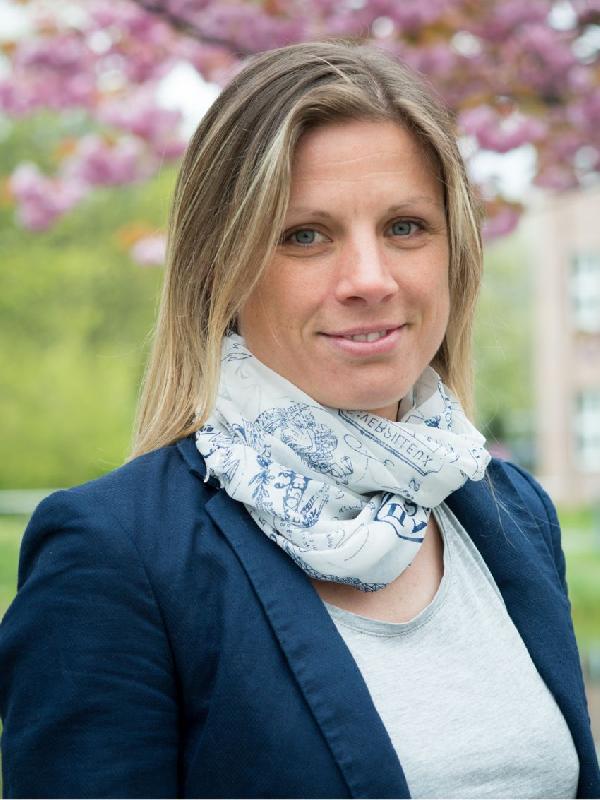 Fragestellung:

Inwiefern können Methoden aus der Data Science, wie Machine Learning and Linked Data, die Wissensextraction aus Big Data sets der humanen und Umweltgesundheit vorantreiben?

Ansätze/Methoden:
Datenintegration von öffentlichen und UFZ Datensätzen, Generierung neuer Hypothesen, Vorhersagen, Klassifikationen, Methodenentwicklung und -evaluierung
Methoden:
Artificial Neural Networks (incl. auto-encoders)
Support Vector Machines
Linked Open Data
RDF, SPARQL
Publikationen

Inhalt:
2019 (3)
2018 (1)
2017 (2)
2016 (5)
Weiterführende Recherchen können Sie in unserem Publikationsverzeichnis durchführen.
2019 (3)
Bauer, M., Hackermüller, J., Schor, J., Schreiber, S., Fink, B., Pierzchalski, A., Herberth, G. (2019):
Specific induction of the unique GPR15 expression in heterogeneous blood lymphocytes by tobacco smoking
Biomarkers 24 (3), 217 - 224
Volltext (DOI)
Kämpf, C., Specht, M., Scholz, A., Puppel, S-H., Doose, G., Reiche, K., Schor, J., Hackermüller, J. (2019):
uap: reproducible and robust HTS data analysis
BMC Bioinformatics 20 , art. 664
Volltext (DOI)
Schubert, K., Schor, J., Kratochvil, I., Hackermüller, J., von Bergen, M. (2019):
Multi-omics profiling of MAIT cells reveals specific patterns of antigen-dependent and -independent activation
Eur. J. Immunol. 49 (Suppl. 1), 141
Volltext (DOI)
zum Inhalt
2018 (1)
zum Inhalt
2017 (2)
Canzler, S., Stadler, P.F., Hertel, J. (2017):
Evolution of fungal U3 snoRNAs: Structural variation and introns
Non-Coding RNA 3 (1), art. 3
Volltext (DOI)
Yazbeck, A.M., Tout, K.R., Stadler, P.F., Hertel, J. (2017):
Towards a consistent, quantitative evaluation of microRNA evolution
J. Integr. Bioinform. 14 (1)
Volltext (DOI)
zum Inhalt
2016 (5)
zum Inhalt
Ältere Publikationen entstanden an der Uni Leipzig und/oder Uni Wien:
Professur für Bioinformatik
Institut für Informatik
Universität Leipzig
Härtelstr. 16-18
D-04107 Leipzig

Institut für Theoretische Chemie
Universität Wien
Währinger Straße 17
A-1090 Wien

2015

3: Schmid M, Smith J, Burt DW, Aken BL, Antin PB, Archibald AL, Ashwell C,
Blackshear PJ, Boschiero C, Brown CT, Burgess SC, Cheng HH, Chow W, Coble DJ,
Cooksey A, Crooijmans RP, Damas J, Davis RV, de Koning DJ, Delany ME, Derrien T,
Desta TT, Dunn IC, Dunn M, Ellegren H, Eöry L, Erb I, Farré M, Fasold M, Fleming
D, Flicek P, Fowler KE, Frésard L, Froman DP, Garceau V, Gardner PP, Gheyas AA,
Griffin DK, Groenen MA, Haaf T, Hanotte O, Hart A, Häsler J, Hedges SB, Hertel J,
Howe K, Hubbard A, Hume DA, Kaiser P, Kedra D, Kemp SJ, Klopp C, Kniel KE, Kuo R,
Lagarrigue S, Lamont SJ, Larkin DM, Lawal RA, Markland SM, McCarthy F, McCormack
HA, McPherson MC, Motegi A, Muljo SA, Münsterberg A, Nag R, Nanda I, Neuberger M,
Nitsche A, Notredame C, Noyes H, O'Connor R, O'Hare EA, Oler AJ, Ommeh SC, Pais
H, Persia M, Pitel F, Preeyanon L, Prieto Barja P, Pritchett EM, Rhoads DD,
Robinson CM, Romanov MN, Rothschild M, Roux PF, Schmidt CJ, Schneider AS,
Schwartz MG, Searle SM, Skinner MA, Smith CA, Stadler PF, Steeves TE, Steinlein
C, Sun L, Takata M, Ulitsky I, Wang Q, Wang Y, Warren WC, Wood JM, Wragg D, Zhou
H. Third Report on Chicken Genes and Chromosomes 2015. Cytogenet Genome Res.
2015;145(2):78-179. doi: 10.1159/000430927. PubMed PMID: 26282327; PubMed Central
PMCID: PMC5120589.

2: Gardner PP, Fasold M, Burge SW, Ninova M, Hertel J, Kehr S, Steeves TE,
Griffiths-Jones S, Stadler PF. Conservation and losses of non-coding RNAs in
avian genomes. PLoS One. 2015 Mar 30;10(3):e0121797. doi:
10.1371/journal.pone.0121797. PubMed PMID: 25822729; PubMed Central PMCID:
PMC4378963.

1: Hertel J, Stadler PF. The Expansion of Animal MicroRNA Families Revisited.
Life (Basel). 2015 Mar 13;5(1):905-20. doi: 10.3390/life5010905. PubMed PMID:
25780960; PubMed Central PMCID: PMC4390885.

2014
4: Machyna M, Kehr S, Straube K, Kappei D, Buchholz F, Butter F, Ule J, Hertel
J, Stadler PF, Neugebauer KM. The coilin interactome identifies hundreds of small
noncoding RNAs that traffic through Cajal bodies. Mol Cell. 2014 Nov
6;56(3):389-99. doi: 10.1016/j.molcel.2014.10.004. PubMed PMID: 25514182.

3: Hertel J, Langenberger D, Stadler PF. Computational prediction of microRNA
genes. Methods Mol Biol. 2014;1097:437-56. doi: 10.1007/978-1-62703-709-9_20.
Review. PubMed PMID: 24639171.

2: Bartschat S, Kehr S, Tafer H, Stadler PF, Hertel J. snoStrip: a snoRNA
annotation pipeline. Bioinformatics. 2014 Jan 1;30(1):115-6. doi:
10.1093/bioinformatics/btt604. PubMed PMID: 24174566.

1: Kehr S, Bartschat S, Tafer H, Stadler PF, Hertel J. Matching of Soulmates:
coevolution of snoRNAs and their targets. Mol Biol Evol. 2014 Feb;31(2):455-67.
doi: 10.1093/molbev/mst209. PubMed PMID: 24162733.

2012
2: Niehuis O, Hartig G, Grath S, Pohl H, Lehmann J, Tafer H, Donath A, Krauss V,
Eisenhardt C, Hertel J, Petersen M, Mayer C, Meusemann K, Peters RS, Stadler PF,
Beutel RG, Bornberg-Bauer E, McKenna DD, Misof B. Genomic and morphological
evidence converge to resolve the enigma of Strepsiptera. Curr Biol. 2012 Jul
24;22(14):1309-13. doi: 10.1016/j.cub.2012.05.018. Erratum in: Curr Biol. 2013
Jul 22;23(14):1388. PubMed PMID: 22704986.


1: Hertel J, Bartschat S, Wintsche A, Otto C; Students of the Bioinformatics
Computer Lab., Stadler PF. Evolution of the let-7 microRNA family. RNA Biol. 2012
Mar;9(3):231-41. doi: 10.4161/rna.18974. PubMed PMID: 22617875; PubMed Central
PMCID: PMC3384580.
2010
1: Tafer H, Kehr S, Hertel J, Hofacker IL, Stadler PF. RNAsnoop: efficient
target prediction for H/ACA snoRNAs. Bioinformatics. 2010 Mar 1;26(5):610-6. doi:
10.1093/bioinformatics/btp680. PubMed PMID: 20015949.
2009
4: Copeland CS, Marz M, Rose D, Hertel J, Brindley PJ, Santana CB, Kehr S,
Attolini CS, Stadler PF. Homology-based annotation of non-coding RNAs in the
genomes of Schistosoma mansoni and Schistosoma japonicum. BMC Genomics. 2009 Oct
8;10:464. doi: 10.1186/1471-2164-10-464. PubMed PMID: 19814823; PubMed Central
PMCID: PMC2770079.

3: Stocsits RR, Letsch H, Hertel J, Misof B, Stadler PF. Accurate and efficient
reconstruction of deep phylogenies from structured RNAs. Nucleic Acids Res. 2009
Oct;37(18):6184-93. doi: 10.1093/nar/gkp600. PubMed PMID: 19723687; PubMed
Central PMCID: PMC2764418.

2: Langenberger D, Bermudez-Santana C, Hertel J, Hoffmann S, Khaitovich P,
Stadler PF. Evidence for human microRNA-offset RNAs in small RNA sequencing data.
Bioinformatics. 2009 Sep 15;25(18):2298-301. doi: 10.1093/bioinformatics/btp419.
PubMed PMID: 19584066.

1: Hertel J, de Jong D, Marz M, Rose D, Tafer H, Tanzer A, Schierwater B,
Stadler PF. Non-coding RNA annotation of the genome of Trichoplax adhaerens.
Nucleic Acids Res. 2009 Apr;37(5):1602-15. doi: 10.1093/nar/gkn1084. PubMed PMID:
19151082; PubMed Central PMCID: PMC2655684.
2008

4: Rose D, Hertel J, Reiche K, Stadler PF, Hackermüller J. NcDNAlign: plausible
multiple alignments of non-protein-coding genomic sequences. Genomics. 2008
Jul;92(1):65-74. doi: 10.1016/j.ygeno.2008.04.003. PubMed PMID: 18511233.

3: Jöchl C, Rederstorff M, Hertel J, Stadler PF, Hofacker IL, Schrettl M, Haas
H, Hüttenhofer A. Small ncRNA transcriptome analysis from Aspergillus fumigatus
suggests a novel mechanism for regulation of protein synthesis. Nucleic Acids
Res. 2008 May;36(8):2677-89. doi: 10.1093/nar/gkn123. PubMed PMID: 18346967;
PubMed Central PMCID: PMC2377427.

2: Hertel J, Hofacker IL, Stadler PF. SnoReport: computational identification of
snoRNAs with unknown targets. Bioinformatics. 2008 Jan 15;24(2):158-64. PubMed
PMID: 17895272.

1: Bompfünewerer AF, Backofen R, Bernhart SH, Hertel J, Hofacker IL, Stadler PF,
Will S. Variations on RNA folding and alignment: lessons from Benasque. J Math
Biol. 2008 Jan;56(1-2):129-44. PubMed PMID: 17611759.

2007
5: Rose D, Hackermüller J, Washietl S, Reiche K, Hertel J, Findeiss S, Stadler
PF, Prohaska SJ. Computational RNomics of drosophilids. BMC Genomics. 2007 Nov
8;8:406. PubMed PMID: 17996037; PubMed Central PMCID: PMC2216035.

4: ENCODE Project Consortium., Birney E, Stamatoyannopoulos JA, Dutta A, Guigó
R, Gingeras TR, Margulies EH, Weng Z, Snyder M, Dermitzakis ET, Thurman RE, Kuehn
MS, Taylor CM, Neph S, Koch CM, Asthana S, Malhotra A, Adzhubei I, Greenbaum JA,
Andrews RM, Flicek P, Boyle PJ, Cao H, Carter NP, Clelland GK, Davis S, Day N,
Dhami P, Dillon SC, Dorschner MO, Fiegler H, Giresi PG, Goldy J, Hawrylycz M,
Haydock A, Humbert R, James KD, Johnson BE, Johnson EM, Frum TT, Rosenzweig ER,
Karnani N, Lee K, Lefebvre GC, Navas PA, Neri F, Parker SC, Sabo PJ, Sandstrom R,
Shafer A, Vetrie D, Weaver M, Wilcox S, Yu M, Collins FS, Dekker J, Lieb JD,
Tullius TD, Crawford GE, Sunyaev S, Noble WS, Dunham I, Denoeud F, Reymond A,
Kapranov P, Rozowsky J, Zheng D, Castelo R, Frankish A, Harrow J, Ghosh S,
Sandelin A, Hofacker IL, Baertsch R, Keefe D, Dike S, Cheng J, Hirsch HA,
Sekinger EA, Lagarde J, Abril JF, Shahab A, Flamm C, Fried C, Hackermüller J,
Hertel J, Lindemeyer M, Missal K, Tanzer A, Washietl S, Korbel J, Emanuelsson O,
Pedersen JS, Holroyd N, Taylor R, Swarbreck D, Matthews N, Dickson MC, Thomas DJ,
Weirauch MT, Gilbert J, Drenkow J, Bell I, Zhao X, Srinivasan KG, Sung WK, Ooi
HS, Chiu KP, Foissac S, Alioto T, Brent M, Pachter L, Tress ML, Valencia A, Choo
SW, Choo CY, Ucla C, Manzano C, Wyss C, Cheung E, Clark TG, Brown JB, Ganesh M,
Patel S, Tammana H, Chrast J, Henrichsen CN, Kai C, Kawai J, Nagalakshmi U, Wu J,
Lian Z, Lian J, Newburger P, Zhang X, Bickel P, Mattick JS, Carninci P,
Hayashizaki Y, Weissman S, Hubbard T, Myers RM, Rogers J, Stadler PF, Lowe TM,
Wei CL, Ruan Y, Struhl K, Gerstein M, Antonarakis SE, Fu Y, Green ED, Karaöz U,
Siepel A, Taylor J, Liefer LA, Wetterstrand KA, Good PJ, Feingold EA, Guyer MS,
Cooper GM, Asimenos G, Dewey CN, Hou M, Nikolaev S, Montoya-Burgos JI, Löytynoja
A, Whelan S, Pardi F, Massingham T, Huang H, Zhang NR, Holmes I, Mullikin JC,
Ureta-Vidal A, Paten B, Seringhaus M, Church D, Rosenbloom K, Kent WJ, Stone EA;
NISC Comparative Sequencing Program.; Baylor College of Medicine Human Genome
Sequencing Center.; Washington University Genome Sequencing Center.; Broad
Institute.; Children's Hospital Oakland Research Institute., Batzoglou S, Goldman
N, Hardison RC, Haussler D, Miller W, Sidow A, Trinklein ND, Zhang ZD, Barrera L,
Stuart R, King DC, Ameur A, Enroth S, Bieda MC, Kim J, Bhinge AA, Jiang N, Liu J,
Yao F, Vega VB, Lee CW, Ng P, Shahab A, Yang A, Moqtaderi Z, Zhu Z, Xu X, Squazzo
S, Oberley MJ, Inman D, Singer MA, Richmond TA, Munn KJ, Rada-Iglesias A,
Wallerman O, Komorowski J, Fowler JC, Couttet P, Bruce AW, Dovey OM, Ellis PD,
Langford CF, Nix DA, Euskirchen G, Hartman S, Urban AE, Kraus P, Van Calcar S,
Heintzman N, Kim TH, Wang K, Qu C, Hon G, Luna R, Glass CK, Rosenfeld MG, Aldred
SF, Cooper SJ, Halees A, Lin JM, Shulha HP, Zhang X, Xu M, Haidar JN, Yu Y, Ruan
Y, Iyer VR, Green RD, Wadelius C, Farnham PJ, Ren B, Harte RA, Hinrichs AS,
Trumbower H, Clawson H, Hillman-Jackson J, Zweig AS, Smith K, Thakkapallayil A,
Barber G, Kuhn RM, Karolchik D, Armengol L, Bird CP, de Bakker PI, Kern AD,
Lopez-Bigas N, Martin JD, Stranger BE, Woodroffe A, Davydov E, Dimas A, Eyras E,
Hallgrímsdóttir IB, Huppert J, Zody MC, Abecasis GR, Estivill X, Bouffard GG,
Guan X, Hansen NF, Idol JR, Maduro VV, Maskeri B, McDowell JC, Park M, Thomas PJ,
Young AC, Blakesley RW, Muzny DM, Sodergren E, Wheeler DA, Worley KC, Jiang H,
Weinstock GM, Gibbs RA, Graves T, Fulton R, Mardis ER, Wilson RK, Clamp M, Cuff
J, Gnerre S, Jaffe DB, Chang JL, Lindblad-Toh K, Lander ES, Koriabine M, Nefedov
M, Osoegawa K, Yoshinaga Y, Zhu B, de Jong PJ. Identification and analysis of
functional elements in 1% of the human genome by the ENCODE pilot project.
Nature. 2007 Jun 14;447(7146):799-816. PubMed PMID: 17571346; PubMed Central
PMCID: PMC2212820.

3: Washietl S, Pedersen JS, Korbel JO, Stocsits C, Gruber AR, Hackermüller J,
Hertel J, Lindemeyer M, Reiche K, Tanzer A, Ucla C, Wyss C, Antonarakis SE,
Denoeud F, Lagarde J, Drenkow J, Kapranov P, Gingeras TR, Guigó R, Snyder M,
Gerstein MB, Reymond A, Hofacker IL, Stadler PF. Structured RNAs in the ENCODE
selected regions of the human genome. Genome Res. 2007 Jun;17(6):852-64. PubMed
PMID: 17568003; PubMed Central PMCID: PMC1891344.

2: Kapranov P, Cheng J, Dike S, Nix DA, Duttagupta R, Willingham AT, Stadler PF,
Hertel J, Hackermüller J, Hofacker IL, Bell I, Cheung E, Drenkow J, Dumais E,
Patel S, Helt G, Ganesh M, Ghosh S, Piccolboni A, Sementchenko V, Tammana H,
Gingeras TR. RNA maps reveal new RNA classes and a possible function for
pervasive transcription. Science. 2007 Jun 8;316(5830):1484-8. PubMed PMID:
17510325.

1: Athanasius F Bompfünewerer Consortium., Backofen R, Bernhart SH, Flamm C,
Fried C, Fritzsch G, Hackermüller J, Hertel J, Hofacker IL, Missal K, Mosig A,
Prohaska SJ, Rose D, Stadler PF, Tanzer A, Washietl S, Will S. RNAs everywhere:
genome-wide annotation of structured RNAs. J Exp Zool B Mol Dev Evol. 2007 Jan
15;308(1):1-25. Review. PubMed PMID: 17171697.

2006
2: Hertel J, Stadler PF. Hairpins in a Haystack: recognizing microRNA precursors
in comparative genomics data. Bioinformatics. 2006 Jul 15;22(14):e197-202. PubMed
PMID: 16873472.

1: Hertel J, Lindemeyer M, Missal K, Fried C, Tanzer A, Flamm C, Hofacker IL,
Stadler PF; Students of Bioinformatics Computer Labs 2004 and 2005. The
expansion of the metazoan microRNA repertoire. BMC Genomics. 2006 Feb 15;7:25.
PubMed PMID: 16480513; PubMed Central PMCID: PMC1388199.