Prof. Dr. Antonis Chatzinotas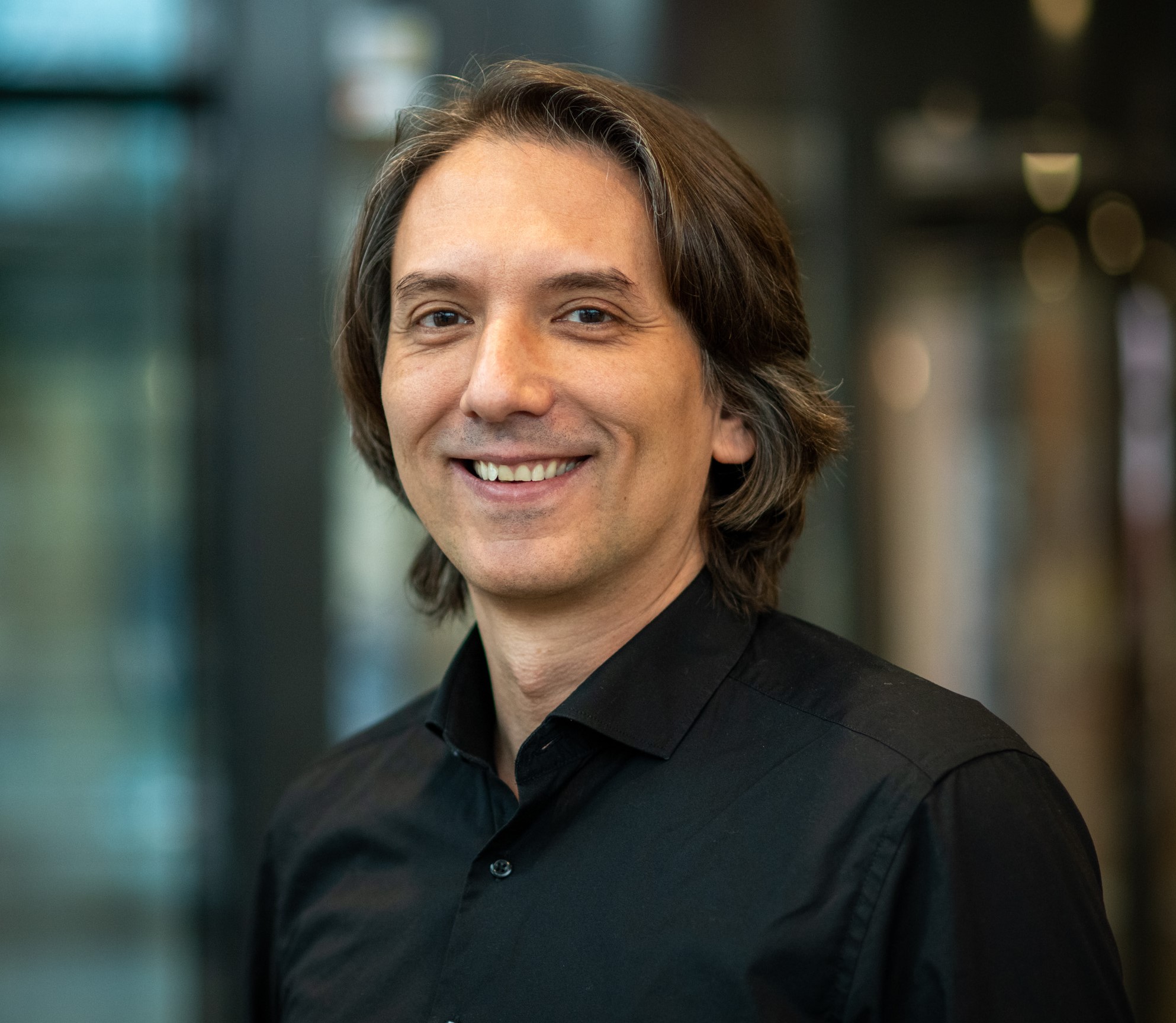 since 01/2020 Full Professor Microbial Interaction Ecology, Leipzig University

since 11/2007 Group Leader Microbial Systems Ecology, UFZ (new name from January 2020 on: Microbial Interaction Ecology)

2004-2007 Scientist, Helmholtz Centre for Environmental Research - UFZ
1999-2004 Post-Doc, EPFL Lausanne, Switzerland
1996-2000 PhD, ETHZ Zürich, Switzerland
1995/96 Research visit to the University of Otago, Dunedin, New Zealand
1995 Diploma in Biology, Ludwig-Maximilians-University Munich, Germany
Research interests

I am interested in understanding the diversity and functioning of microbial communities (bacteria, protists, phage/virus, predatory bacteria) in natural and engineered ecosystems (e.g. lakes, rivers, aquifers, soils, wastewater treatment plants, urban environments, animals).

My research addresses amongst others

(i) the response of microbial communities and functions to environmental change and human activities,

(ii) the interactions within and between different trophic levels (bacteria, eukaryotic (micro)organisms, phages, predatory bacteria),

(iii) the evaluation of ecological and evolutionary theories in microbial ecology.

The aim of these studies is not only to increase our knowledge regarding the phylogenetic and functional diversity of microorganisms, but also to better understand the role of interactions between different trophic levels (bacteria, protists, phages, fungi and plants) for ecosystem functioning under changing environmental conditions.

Microbial diversity and functioning. We are studying how environmental parameters and human activities affect microbial communities, their functions and distribution in ecosystems. These impacts include e.g. industrial pollution, land use gradients or extrem weather events. Analysis of microbial communities is mainly based on cultivation-independent methods including high throughput sequencing and omics-approaches, but requires in some cases also alternative cultivation approaches. Functional bacterial groups involved e.g. in the degradation of pollutants are identified by applying 13C-labelled substrates and stable isotope probing (SIP).

Interactions within and between different trophic levels. Understanding the interactions within the same and between different trophic levels is required for a full comprehension of of microbial communities and processes, particularly in response to changes in their abiotic and biotic environment. We are for instance studying the role of micropredators (i.e. predatory bacteria, protists, phages/virus) for an efficient removal of bacterial pathogens in WWTP. With respect to plant-microbe interactions, we recently investigated the cascading effect of rhizophere protist-bacteria interactions on plant metabolite profiles. We are in particular interested in phage and viruses and apply omics-approaches as well as classical techniques (isolation, TEM) to describe phage/virus communities in soils or freshwater systems.

Ecological theories. Next to working on field sites, we establish microbial model systems in the lab to address key ecological principles in the context of climate change or co-evolutionary dynamics. Such model systems enable a high degree of replication and experimental control and are helpful to test the applicability of ecological and evolutionary concepts and theories derived from experiments with higher organisms.
Ongoing research cooperations
Virus/Phage ecology in soils along land-use gradients (with TU Munich, Helmholtz Zentrum Munich)
Phage diversity and phage-host interactions in subsurface systems (with DFG-CRC AquaDiva partners; AquaDiva)
Functional traits of phytoplankton as mechanistic predictors for resilience processes along environmental gradients (with iDiv)
Microbiomes and microbial interactions in rivers (with Department River Ecology, UFZ)
Mountains as sentinels of change - lake and amphibian microbiomes (with ENSAT, Toulousem France; P3)
The effects of future climatic conditions on microbes (protists, phage) under different land use scenarios (GCEF) (with Department Soil Ecology, UFZ; iDiv)
Micropredators controlling bacterial pathogens in aquatic systems: Ecological and evolutionary consequences (with Hebrew University of Jerusalem, Ben Gurion University, University Bethlehem)
Identification of (in situ) key players during pesticide degradation and description of food web C-transfer (with University of Thessaly, Greece)
Phage therapy and its consequences for animal microbiomes (with Veterinary Medicine Leipzig)
Exploring the potential of phage and microbiomes to control pathogens in aquaculture (with Ruđer Bošković Institute, Zagreb, Croatia)
Publications