RadonVent
New project on protection for indoor radon exposure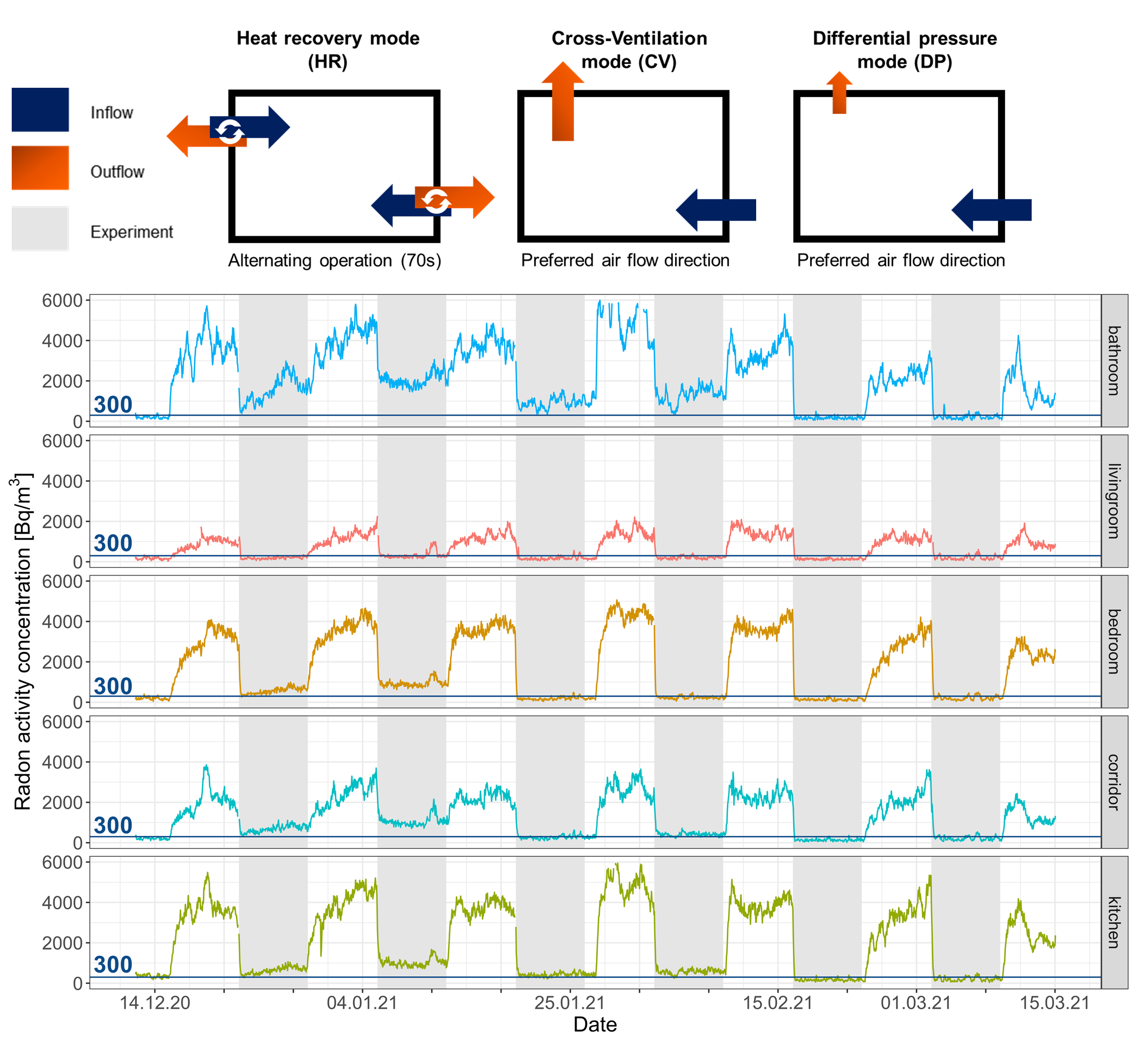 Project title: Protection for indoor radon exposure
Project description:

Since 31.12.2018, in Germany the "protection against radon in recreational rooms" (§§124, 125) and the "protection against radon at indoor workplaces" (§§126 - 132) are regulated by a new Radiation Protection Act (StrlSchG). For both areas a reference value of 300 Bq/m3 for the radon-222 activity concentration in the air, which was averaged over the year, was established.

With the definition of radon precautionary areas in Germany (end of 2020), there will be extensive obligations on those responsible for buildings with common rooms (apartments, schools, daycare centres, etc.) and buildings with workplaces in accordance with the Radiation Protection Act.

A simple, efficient and cost-effective radon protection measure for existing buildings is ventilation. However, the effect of manual ventilation on radon protection cannot be quantified without suitable measurement technology, as radon is not perceptible to the human senses. In addition, meteorological parameters influence the variation of indoor radon activity concentration (Schubert, Musolff, Weiss, 2018).

First ventilation experiments in an uninhabited apartment in the Erzgebirge, made possible by a financing of the UFZ's own technology transfer fund (WTT), were successfully carried out in 2019. It was demonstrated that radon activity concentrations can be significantly reduced by different ventilation modes of the built-in decentralized ventilation system (Dehnert et al., 2019).

The time-resolved dynamics of the radon activity concentration should be used as an additional control parameter for the automated control of decentralized ventilation systems with heat recovery and zone control.

The development of an integral system consisting of radon-sensitive sensor technology as well as communication and control software for decentralised ventilation systems is to be developed in a three-year ZIM-funded cooperation project between scientists of the UFZ Department of Environmental Informatics around Prof. Dr. Holger Weiß, SARAD GmbH in Dresden, inVENTer GmbH in Löberschütz, Bergsicherung Schneeberg GmbH & Co. KG, the Gebäude- und Wohnungsverwaltung GmbH Schlema, the Staatliche Betriebsgesellschaft für Umwelt und Landwirtschaft in Chemnitz and Dr. Jörg Dehnert, Sächsisches Landesamt für Umwelt, Landwirtschaft und Geologie LfULG in Dresden.
Project results: Overview
As a first result of the research project, the following findings could be derived after a detailed data analysis of 22 different ventilation experiments performed in a ground floor flat in Bad Schlema from May 2020 to May 2021 (Altendorf et al., 2022). All 22 performed ventilation experiments with the built-in decentralised ventilation system with heat recovery have successfully reduced indoor radon. Thereby, it became evident that different ventilation modes (cross-ventilation, heat recovery and differential pressure; here: over pressure) also led to different radon reductions with up to 80 %. Ventilation experiments with a forced over pressure were particularly successful and achieved a significant radon reduction in summer as well as winter. The influence of seasonal fluctuations showed that in summer it is quite possible to work with a lower performance level of the ventilation units. In winter, when seasonal radon activity concentrations in dwellings are higher, ventilation at both higher and lower power levels (depending on the mode of ventilation) can significantly reduce indoor radon activity concentrations. In addition, it was found that not all rooms in an undisturbed state (ventilation switched off) had the same radon activity concentrations, but showed room-specific behaviour. Accordingly, not all rooms require the same ventilation performance from the ventilation units. A simple generalisation is not possible and individual preliminary investigations are necessary. Seasonal and diurnal variations of outdoor temperature and wind speed showed that the effects of meteorological parameters on indoor and outdoor radon activity concentrations are quite complex, but have no particular influence on successful indoor radon reduction by ventilation. The almost identical daily behaviour of outdoor temperature and wind speed makes it difficult to distinguish the influence of both parameters. The change of outdoor temperatures according to the seasons play an important role in the seasonal trend of radon activity concentrations. In general, it was found that the radon activity concentration in all rooms of the flat was significantly higher in winter than in summer, but even with high radon levels, the decentralised ventilation system was able to reduce radon in the rooms. In addition, different types of industrial membranes were tested for their performance to avoid radon diffusion from the underground into dwellings and significant differences were found (Schubert et al., 2022)

Project duration: 05/2020 - 04/2023
Funding organisation: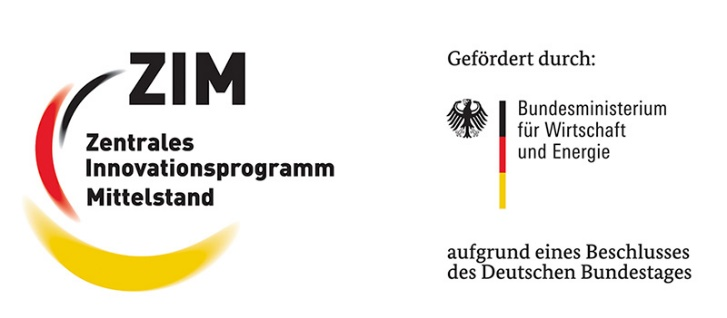 Project partners:
UFZ Department of Environmental Informatics, Leipzig
SARAD GmbH, Dresden
inVENTer GmbH, Löberschütz
Bergsicherung Schneeberg GmbH & Co. KG
Gebäude- und Wohnungsverwaltung GmbH Schlema, Bad Schlema
Dr. Jörg Dehnert; Sächsisches Landesamt für Umwelt, Landwirtschaft und Geologie, Dresden
Staatliche Betriebsgesellschaft für Umwelt und Landwirtschaft, Chemnitz

Contact person: Prof. Dr. Holger Weiß (holger.weiss@ufz.de)
References:
Schubert, M., Musolff, A., & Weiss, H. (2018): Influences of meteorological parameters on indoor radon concentrations ((222)Rn) excluding the effects of forced ventilation and radon exhalation from soil and building materials. J Environ Radioact, 192, 81-85. Online available
Dehnert et al. (2019): Radonschutz in Wohnungen durch radonaktivitätskonzentrationsgesteuerte Lüfter. Jahrestagung 2019 Fachverband für Strahlenschutz e.V.; Strahlenschutz und Medizin, Patienten - Beschäftigte – Gesellschaft; Würzburg, 9.-12. September 2019. Online available
Altendorf, D., Grünewald, H., Liu, T.-L., Dehnert, J., Trabitzsch, R. & Weiss, H. (2022): Decentralised ventilation efficiency for indoor radon reductions considering different environmental parameters. Isotopes in Environmental and Health Studies 58 (2), 195 - 213, Online available

Schubert, M., Altendorf, D. & Weiss, H. (2022): A straightforward approach for assessing the effectiveness of membrane materials as radon (222Rn) barriers. Isotopes in Environmental and Health Studies 58(3), 301 – 310, Online available