Dr. habil. Christian Siebert
Hydrogeologe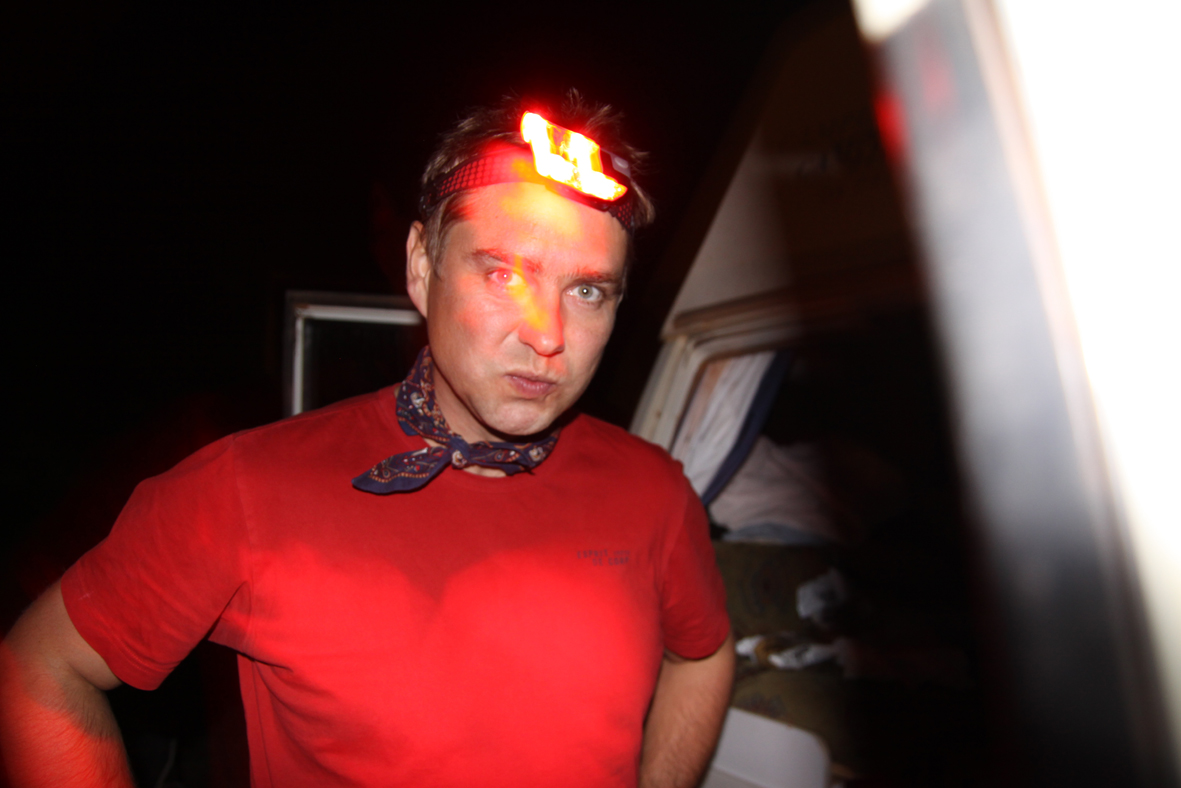 Helmholtz-Zentrum für Umweltforschung, UFZ
Dept. Catchment Hydrology

Tel Büro: +49-345-558-5211
Tel Labor: +49-345-558-5281; -5274
Fax: +49-345-558-5559

Interessensgebiete
Als Hydrogeologe phasziniert mich die Erforschung unserer meist gekoppelten Wasserressourcen um wissenschaftlich fundierte Fakten zur intelligenten Nutzung und zum Schutz der Grund- und Oberflächenwasserkörper zu liefern.
Insbesondere die vielfältigen Auswirkungen des Klimawandels und die steigenden Anforderungen an Menge und Qualität der Wasserressourcen sind von großem Interesse.
Die Aktivitäten meiner
Gruppe
konzentrieren sich auf das:
definieren großräumiger Grundwasserressourcen und der Verbindungen zwischen Grund- und Oberflächengewässern (Flüsse, Seen, Ozeane) über alle Klimazonen hinweg
lokalisieren und charakterisieren von Grundwasserbewegungen und -reaktionen vom Neubildungsgebiet über die Transferzone bis zu den Austrittsstellen
bewerten von Verweilzeiten des Grundwassers und der damit verbundenen Auswirkungen auf die Wasserqualität
Unsere Forschung stützt sich auf die gekoppelte Anwendung von hydrochemischen, isotopischen und gasförmigen Tracern wie
REE, Chemie der Hauptelemente, δ18O, δ2H, δ13C, 87Sr/86Sr,
3H/3He, 14C, 36Cl,
SF6, FCKW
N2/Ar
um die Hydrosysteme zu konzeptualisieren und Prozesse geochemisch und durch numerische Strömungsmodellierung zu modellieren.
Darüber hinaus ist die interdisziplinäre Zusammenarbeit ein wesentlicher Bestandteil unseres Denkens.
Akademische Ausbildung

1995 – 2002 Studium der Geologie und Geowissenschaften an der Friedrich–Schiller–Universität Jena (Fokus: Hydrogeologie)

2001 – 2002 Diplomarbeit "Untersuchung des hydraulisch–hydrochemischen Verhaltens eines Kalkstein-Karstgrundwasserleiters am Beispiel der Mühltalquellen bei Jena"

2002 – 2006 Promotion an der Freien Universität Berlin und dem Helmholtz-Zentrum für Umweltforschung - UFZ: "Saisonale chemische Variationen des See Genezareth, seiner Zuflüsse und deren Ursachen." (summa cum laude)

2016 Habilitation an der TU Bergakademie Freiberg "The application of hydrogeology, hydrogeochemistry and remote sensing to investigate water resources in semi-arid regions: the Jordan-Dead Sea Transform."

Projekte
2000 – 2001 EU COST-Action 620 Teilprojekt "Kartierung der Grundwasserverschmutzungsempfindlichkeit eines Muschelkalk-Grundwasserleiter am Beispiel des Einzugsgebietes der Mühltalquellen bei Jena, Thüringen."
2002 – 2005 "German-Israeli-Jordanian-Palestinian Joint Research Project: Water Resources Evaluation for a Sustainable Development in the Jordan Rift Basin". (BMBF Förder-Kz.: 02WT0250).
2006 – 2009 IWRM-Projekts "SMART- Sustainable Management of Available Water Resources with Innovative Technologies", BMBF Förder-Kz. 02WM0801), multilateral (D, ISR, PLA, JO); Leitung des Arbeitspaketes: DAISY - data and information system
2009 – 2012 IWRM-Projekts "SMART 2- Sustainable Management of Available Water Resources with Innovative Technologies", BMBF, multilateral (D, ISR, PLA, JO); Leitung des Arbeitspaketes: DAISY - data and information system of SMART
2007-2012 IWRM-Projekts "Sustainable Management of Water Resources (Quantity and Quality) in the Dead Sea Area (SUMAR)", BMBF Förder-Kz.: 02WM0848, multilateral (D, ISR, PLA, JO); Leitung Hydrochemie and stellvertretender Gesamtprojektleiter
2010-2014 IWAS Regional Projekt Mittlerer Osten: "Quantification of Resources within the Upper-Mega-Aquifer in Kingdom of Saudi-Arabia and Sultanate of Oman". Projektleiter

2011-2013 "PAMIR-water: Integrated study on water resources in Western Tibet and their potential climate-induced changes.", BMBF.
2012-2018: Erkundung der submarinen Grundwasseraustritte im Toten Meer (DESERVE-VI).
2018-heute Projektleitung Modellierungsoffensive: Nationales Grundwasser-Ressourcenmodell

Textpublikation
Artikel in ISI-gelisteten Zeitschriften (53)
Artikel in anderen Zeitschriften (nicht ISI gelistet) (1)
Buchkapitel (12)
Qualifizierungsarbeiten (1)
Tagungsbeiträge (50)
abgeschlossene betreute Arbeiten:
Greenman, Anat (2010): Report on Isotopic composition of Groundwater discharge from the Western side of the Dead Sea. (MSc-student from Ben Gurion University of the Negev, 8 weeks stay within the YSEP program).
Wernicke, Jakob (2010): Sinkholes as an indicator for groundwater flow: A remote sensing supported sedimentological study from the West Coast of the Dead Sea. Diploma Thesis at University Leipzig. 113 p.
Meier, Andreas (2011): Estimation of Water Infiltration into Dune Sands of Saudi Arabia by Using Large Scale TDR Sensors. Diploma Thesis at Technical University Dresden. 61 p.
Schulz, Stephan (2011): Groundwater recharge estimation using the hydrological model J2000g in the Zarqa River Catchment, NW-Jordan. Diploma-Thesis. TU Bergakademie Freiberg. 52 p.
Odeh, Taleb (2011): Structural control on groundwater chemistry, recharge and flow – Integrated approach using remote sensing, GIS and modelling: The case study of Wadi Zerka Ma'in catchment area (Jordan). PhD-Thesis. TU Bergakademie Freiberg. 147 p.
Schuhmann, Thomas (2012): Sediment fingerprinting of the recent Wadi Al-Arab dam reservoir sediments
(N.W. Jordan). MSc-Thesis. University Leipzig.

Madi, Raneem (2012): Scenario-based simulation of infiltration at a test site in Ad-Dahna desert in Saudi Arabia. MSc-Thesis. TU Dresden. 60 p.

laufende betreute Arbeiten:
Gräbe, Agnes (PhD-student): Water balance of the Western Dead Sea Catchment by integrated modelling hydrological and groundwater flow conditions in a structural complex environment. (2008- )

Kraushaar, Sabine (PhD-student): Analysis and quantification of erosion processes and the resulting qualitative consequences in the transition zone of the Mediterranean to the semi-arid zone in northern Jordan. (2010- )

Mallast Ulf (PhD-student): A new approach to combine remote sensing and hydrochemistry to calculate ground- and surface water discharge to the Dead Sea. TU Bergakademie Freiberg (2009-2013).

Schulz, Stephan (PhD-student): 3D groundwater modelling of the Upper Mega Aquifer (Arabian Peninsula) by using Open Geosys and advanced tracer technologies. TU Darmstadt (2011- ).
Wilske, Cornelia (PhD-student): Application of a combined REE, stable isotopes and organic components approach to evaluate the groundwater flow system between Jerusalem/Ramallah and the Dead Sea. TU Bergakademie Freiberg (2011- ).
Strey, Matthias (MSc-student): 2d-numerical modelling of groundwater flow through the Dead Sea Group. TU Bergakademie Freiberg (2013- ).
Braun, Mascha (MSc-student): Modellierung der Abflusshydraulik in einem semiariden Kalksteineinzugsgebiet (Wadi Al Arab, Jordanien). TU Braunschweig (2013- ).