Former Team Members


Aaron Leopold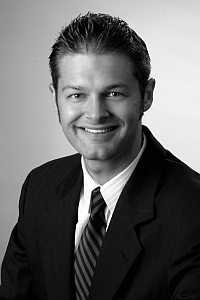 Areas of Expertise & Research
The political economy of biofuels and bioenergy

Trade and the environment

Curriculum Vitae
Thematic Expert on Energy and Transport, Team Leader, Writer. Earth Negotiations Bulletin, International Institute for Sustainable Development. Winnipeg, Canada.
Economics instructor. University of Kassel. Kassel, Germany.
Scholarship holder and doctoral candidate: Helmholtz Centre for Environmental Research (UFZ) in Leipzig and University of Kassel, Germany.
Research associate and economics instructor in the Department of Development Economics and Agricultural Policy, University of Kassel. Kassel, Germany.
Cum Laude masters in Global Political. University of Kassel, Germany.
Member of the Phi Alpha Theta and the Phi Beta Kappa honor societies for excellence in the social sciences.
Paralegal certification in New York State. University at Buffalo, New York, USA.
Cum Laude bachelors. University at Buffalo, New York, USA. Triple concentration in:
- Legal Studies (Environmental law/US legal system),
- History (conflict studies),
- Political Science (European politics).

Publications
Leopold, Aaron (forthcoming). "Revisiting the (Ab)Use of a Dwindling Resource: governing water in Hyderabad, India." New Research in Global Political Economy Working Paper Series. University of Kassel Press. Kassel, Germany.

Leopold, A. and Aguilar, S. (forthcoming in March 2010) "Brazil." in E. Morgera, K. Kulovesi and A. Gobena (2010) Case Studies on Bioenergy Policy and Law: Options for Sustainability. FAO Legislative Study, FAO Rome.

Scherrer, Christoph et al. (2009) "An Analysis Of The Relative Effectiveness Of Social And Environmental Norms In Free Trade Agreements" Study carried out for DG External Policies of the European Union.

Leopold, Aaron (2006). "Citizen Engagement in Hyderabad's District of Tarnaka." Bundesnetzwerk Bürgerschaftliches Engagement newsletter. No. 20, 06/10/2006.