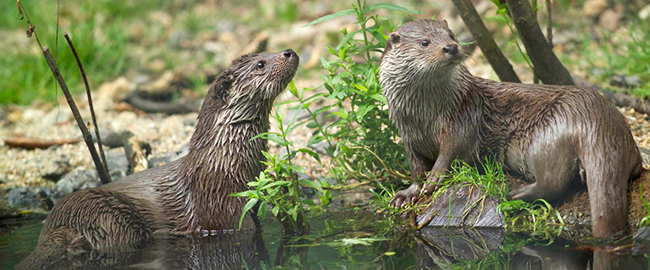 Working Group "Land Use, Ecosystem Services and Biodiversity"
The working group "Land Use, Ecosystem Services and Biodiversity" deals with economic, sociological, political and legal issues related to the protection and sustainable use of ecosystem services and biodiversity in rural areas. Researchers grouped in this working group are interested in management strategies which consider the societal and political decision context in a systematic manner. This is particularly relevant for conflicts between environmental or nature conservation and other forms of land use.

The content and methodological main foci of our working group are:

Analysis and development of governance options, including economic incentives,
Assessment of biodiversity and ecosystem services,
Ecological-economic modelling,
Development and implementation of participatory and multi-criteria decision-making tools,
Institutional economics approach,
Legal interpretation and analysis of law,
Design and enforcement of legal instruments,
Multi-level Governance-Analysis.
Core competencies of the group include a close interdisciplinary co-operation with natural scientists at the UFZ (departments of Conservation Biology, Ecological Modelling, Computational Landscape Ecology and Community Ecology), within national and international projects as well as our orientation towards applied problem solving.
Members of the Working Group