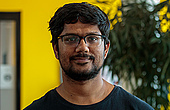 Research Interests

My research interests are threefold: insect migration, insect conservation, and citizen science.
I collated evidence demonstrating that hundreds of butterfly species migrate, many of them across vast distances, something that was previously believed to be the case for only a few species. I mapped and modelled their migratory journeys, discovering that, unlike birds, butterfly migration is concentrated in the tropics, and migratory butterflies can rapidly colonise new areas. In addition, I discovered, sadly, that insects are poorly conserved, with 76% of insect species being inadequately covered by protected areas.
Currently, as a part of the sMon project, I am combining and analysing the German biodiversity data to identify the changes in the state of biodiversity in Germany. Here, I regularly communicate and work with the data providers and nature conservation societies across Germany. I have developed strong big data analysis, collaboration, evidence synthesis, geospatial, and quantitative skills. While my experience is largely insect-oriented, I am always open to extend my research to other taxa. Feel free to reach out if you want to discuss anything.

Scientific Career

Postdoctoral Research Associate; Ecosystem Services research group FSU, UFZ, and German Centre for Integrative Biodiversity Research (iDiv) Halle-Jena-Leipzig
Research Assistant; Fuller Lab; The University of Queensland, Australia
Data Analyst; Atlas of Living Australia; CSIRO, Canberra, Australia
Senior Sector Specialist, Entomology; BRAC Bangladesh
December 2016 – March 2017
Research Assistant; ActionAid Bangladesh
January 2018 – October 2021 [Degree awarded: May 2022]
PhD; School of Biological Sciences, University of Queensland, Australia
Thesis: Insect migration and conservation

January 2015 – December 2016
MSc; Department of Zoology (Entomology), University of Dhaka, Bangladesh
January 2011 – December 2014
BSc; Department of Zoology, University of Dhaka, Bangladesh
Publications

Index:
You could use our publication index for further requests.
2023 (8)
to index
2022 (2)
Chowdhury, S., Aich, U., Rokonuzzaman, M., Alam, S., Das, P., Siddika, A., Ahmed, S., Labi, M.M., Di Marco, M., Callaghan, C.T., Fuller, R.A. (2022):
Spatial occurrence data for the animals of Bangladesh derived from Facebook
PANGAEA 10.1594/PANGAEA.948104
Chowdhury, S., Zalucki, M.P., Amano, T., Poch, T.J., Lin, M.-M., Ohwaki, A., Lin, D.-L., Yang, L., Choi, S.-W., Jennions, M.D., Fuller, R.A. (2022):
Trends and progress in studying butterfly migration
Integr. Conserv. 1 (1), 8 - 24
full text (doi)
to index