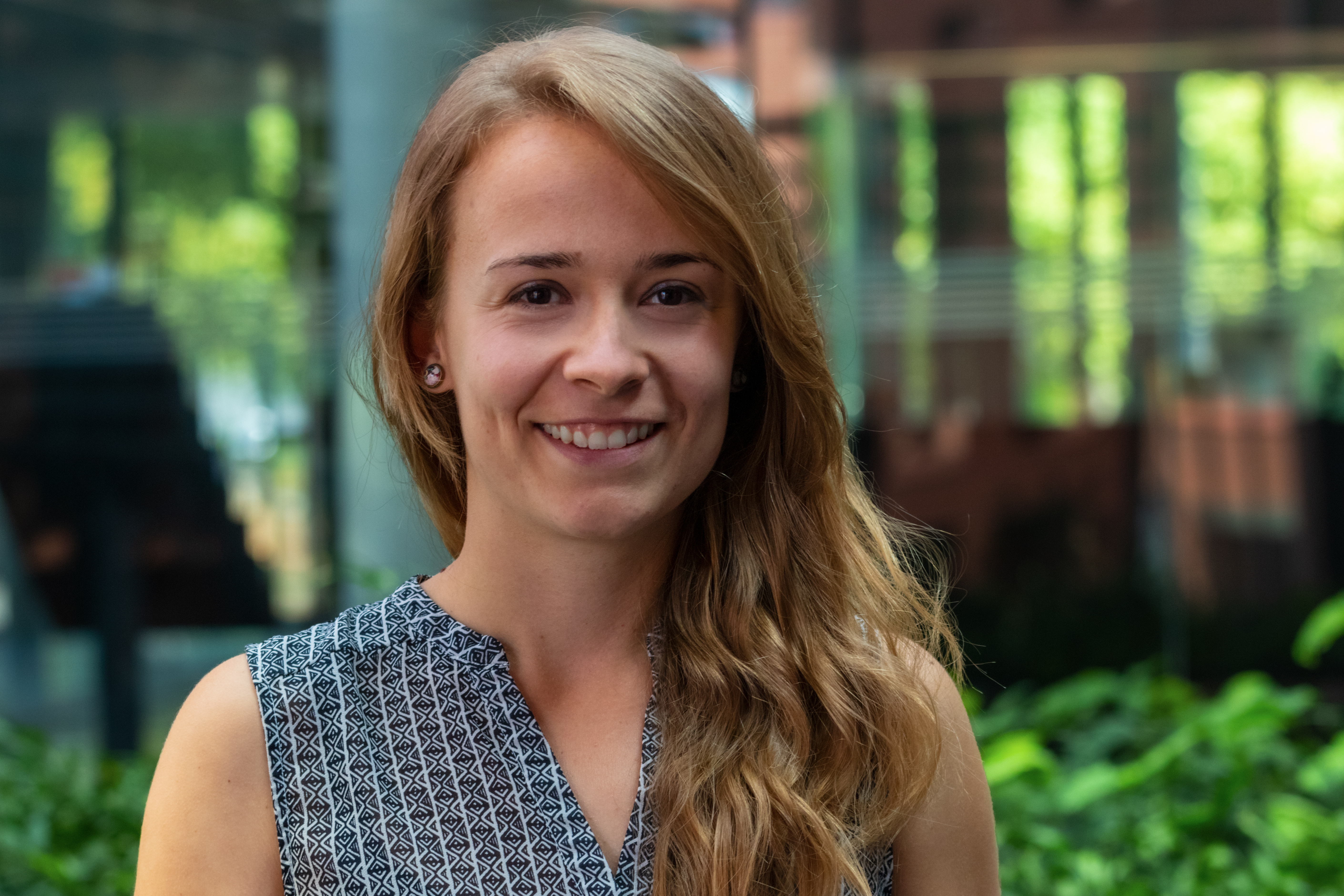 Research Interests

I am interested in biodiversity education and especially in new approaches to improve the science-society-policy interactions in the field of environmental research.
In my PhD thesis, I investigate the potential of Citizen Science for ecological und ecotoxicological freshwater monitoring. I am building up a Citizen Science programme to assess the aquatic insect- and invertebrate diversity as indicators for the ecological status and pesticide contamination of streams in the three german federal states Saxony, Thuringia and Saxony-Anhalt. The citizen scientists will also examine the hydromorphological and structural quality of their stream monitoring sites.
The Citizen Science stream monitoring programme will complement the german national stream monitoring programme ("Kleingewässermonitoring") of the Federal Environmental Agency (Umweltbundesamt) and of Helmholtz Centre for Environmental Research (UFZ). I am also working in close cooperation with the environment buses of the Saxonian Foundation for Nature und Environment.
My aim is to assess the structure and quality of the obtained ecotoxicological Citizen Science data and to identify adequate methods for an integrated evaluation of Citizen Science data and monitoring data generated by freshwater experts. I will also evaluate the quality of ecological and transformative learning processes of the volunteers set off by the Citizen Science programme.

Scientific Career

PhD Student 'Development and evaluation of a Citizen Science programme for freshwater monitoring to assess the ecological status and pesticide contamination of streams', Helmholtz Centre for Environmental Research – UFZ and German Centre for Integrative Biodiversity Research (iDiv) Halle-Jena-Leipzig

PhD Scholarship granted by German Federal Foundation for the Environment, Deutsche Bundesstiftung Umwelt (DBU)

Stiftung der deutschen Wirtschaft (sdw) -Alumna
Scientific Assistant at iDiv/UFZ, Department of Ecosystem Services
Student Assistant at Friedrich-Schiller-Universität Jena, Chair of Plant Biodiversity

Friedrich –Schiller- Universität Jena
Teaching degree in Biology and French (1. Staatsexamen)

Publications

Index:
2022 (1)
2021 (1)
2020 (1)
You could use our publication index for further requests.
2022 (1)
von Gönner, J., Neuer, L., Klauer, A-K., Gröning, J., Liess, M., Bonn, A., (2022):
Citizen scientists assess the ecological status of small streams in Germany
WasserWirtschaft 112 (S1), 48 - 49
full text (doi)
to index
2021 (1)
Bonn, A., Herrmann, T.M., Brink, W., Hecker, S., Liedtke, C., Premke-Kraus, M., Voigt-Heucke, S., von Gönner, J., Altmann, C., Bauhus, W., Bengtsson, L., Büermann, A., Brandt, M., Bruckermann, T., Dietrich, P., Dörler, D., Eich-Brod, R., Eichinger, M., Ferschinger, L., Freyberg, L., Grützner, A., Hammel, G., Heigl, F., Heyen, N.B., Hölker, F., Johannsen, C., Kiefer, S., Klan, F., Kluttig, T., Kluß, T., Knapp, V., Knobloch, J., Koop, M., Lorke, J., Mortega, K., Munke, M., Pathe, C., Richter, A., Schumann, A., Soßdorf, A., Stämpfli, T., Sturm, U., Thiel, C., Tönsmann, S., Valentin, A., van den Bogaert, V., Wagenknecht, K., Wegener, R., Woll, S., (2021):
Weißbuch Citizen-Science-Strategie 2030 für Deutschland
Helmholtz-Gemeinschaft, Leibniz-Gemeinschaft, Universitäten und außeruniversitäre Einrichtungen, Leipzig, Berlin, 150 S.
full text (url)
to index
2020 (1)
Kelly, R., Fleming, A., Pecl, G.T., von Gönner, J., Bonn, A., (2020):
Citizen science and marine conservation: a global review
Philos. Trans. R. Soc. B-Biol. Sci. 375 (1814), art. 20190461
full text (doi)
to index