Dr. Martin Wiemers
Contact/Address
Dr. Martin Wiemers
Guest Scientist and former Research Scientist

Current address:

Senckenberg Deutsches Entomologisches Institut
Eberswalder Str. 90

15374 Müncheberg, Germany

Tel: +49 33432 73698-3740
Fax: +49 33432 73698-3706
martin.wiemers@senckenberg.de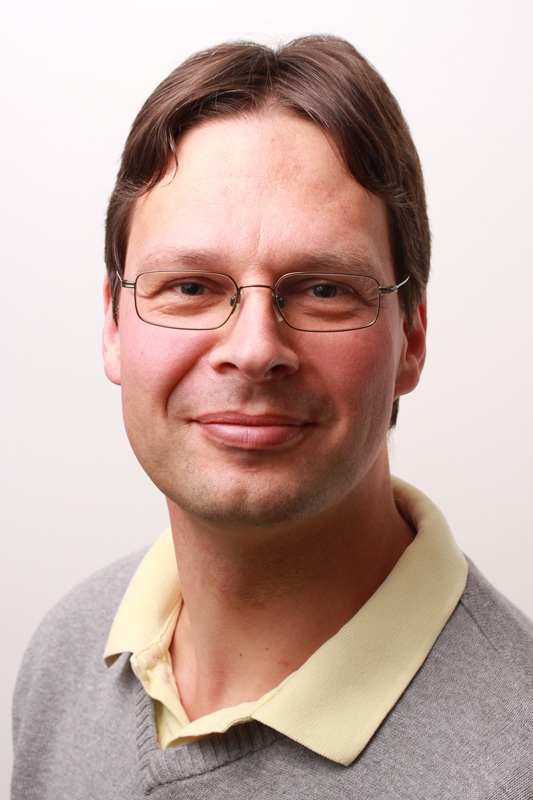 Scientific Education
Biology studies at the University of Bonn (Germany). Diploma thesis on speciation in the Coenonympha arcania (Linnaeus, 1761) superspecies complex (Lepidoptera: Nymphalidae: Satyrinae) using biometric morphology and allozyme electrophoresis

Biology studies at the University of Münster (Germany)

Occupational activities

Head of Ecology at the Senckenberg German Entomological Institute, Müncheberg (Germany)

Research Associate at the Department of Community Ecology, Helmholtz Centre for Environmental Research - UFZ, Halle (Germany)

Entomologist with the German Development Service (DED) at the National Agricultural Insect Collection (NAIC) of the National Agricultural Research Institute (NARI), Port Moresby (Papua New Guinea)

Entomologist at the Insect Farming & Trading Agency (IFTA), UNITECH in Lae (Papua New Guinea) funded by the Center for International Migration and Development (CIM) in Frankfurt (Germany)

Completed projects

LEGATO (Coordination)

UFZ - Publications
further publications 2006-2010 s. Website at the University of Vienna
Index:
You could use our publication index for further requests.
2022 (3)
Jaureguiberry, P., Titeux, N., Wiemers, M., Bowler, D.E., Coscieme, L., Golden, A.S., Guerra, C.A., Jacob, U., Takahashi, Y., Settele, J., Díaz, S., Molnár, Z., Purvis, A. (2022):
The direct drivers of recent global anthropogenic biodiversity loss
Sci. Adv. 8 (45), eabm9982
full text (doi)
Kühn, E., Musche, M., Harpke, A., Feldmann, R., Wiemers, M., Hirneisen, N., Settele, J. (2022):
Editorial
Oedippus 40 , 5
Kühn, E., Musche, M., Harpke, A., Feldmann, R., Wiemers, M., Settele, J. (2022):
Tagfalter-Monitoring Deutschland: Jahresauswertung 2021
Oedippus 40 , 6 - 35
to index
2021 (1)
Neu, A., Lötters, S., Nörenberg, L., Wiemers, M., Fischer, K. (2021):
Reduced host-plant specialization is associated with the rapid range expansion of a Mediterranean butterfly
J. Biogeogr. 48 (12), 3016 - 3031
full text (doi)
to index
2020 (6)
to index
2019 (7)
to index
2018 (7)
to index
2017 (9)
to index
2016 (7)
to index
2015 (10)
to index
2014 (14)
to index
2013 (10)
to index
2012 (4)
to index
2011 (3)
Kudrna, O., Harpke, A., Lux, C., Pennerstorfer, J., Schweiger, O., Settele, J., Wiemers, M. (2011):
Distribution atlas of butterflies in Europe
Gesellschaft für Schmetterlingsschutz e.V., Halle, 576 pp.
Schurian, K.G., Westenberger, A., Diringer, Y., Wiemers, M. (2011):
Contribution to the biology, ecology and taxonomy of Polyommatus (Lysandra) coridon nufrellensis (Schurian, 1977) (Lepidoptera: Lycaenidae), Part II: An experimental hybridisation of P. (L.) c. gennargenti × P. (L.) c. nufrellensis
Nachrichten des Entomologischen Vereins Apollo 31 (4), 103 - 112
van Swaay, C., Maes, D., Collins, S., Munguira, M.L., Šašic, M., Settele, J., Verovnik, R., Warren, M., Wiemers, M., Wynhoff, I., Cuttelod, A. (2011):
Applying IUCN criteria to invertebrates: how red is the Red List of European butterflies?
Biol. Conserv. 144 (1), 470 - 478
full text (doi)
to index
2010 (2)
van Swaay, C.A.M., Collins, S., Dusej, G., Maes, D., Munguira, M.L., Rakosy, L., Ryrholm, N., Šašić, M., Settele, J., Thomas, J., Verovnik, R., Verstrael, T., Warren, M.S., Wiemers, M., Wynhoff, I. (2010):
Do's and don'ts for butterflies of the Habitats Directive
De Vlinderstichting, Wageningen, 49 pp.
full text (url)
van Swaay, C., Cuttelod, A., Collins, S., Maes, D., Munguira, M.L., Šašic, M., Settele, J., Verovnik, R., Verstrael, T., Warren, M., Wiemers, M., Wynhoff, I. (eds., 2010):
European Red List of butterflies
European Union, Luxembourg, 47 pp.
full text (doi)
to index
2009 (1)
Settele, J., Kudrna, O., Harpke, A., Kühn, I., van Swaay, C., Verovnik, R., Warren, M., Wiemers, M., Hanspach, J., Hickler, T., Kühn, E., van Halder, I., Veling, K., Vliegenthart, A., Wynhoff, I., Schweiger, O. (2009):
Corrigenda: Settele J et al. (2008) Climatic Risk Atlas of European Butterflies
BioRisk 2 , 33 - 72
full text (doi)
to index
2008 (1)
Settele, J., Kudrna, O., Harpke, A., Kühn, I., van Swaay, C., Verovnik, R., Warren, M., Wiemers, M., Hanspach, J., Hickler, T., Kühn, E., van Halder, I., Veling, K., Vliegenthart, A., Wynhoff, I., Schweiger, O. (2008):
Climatic risk atlas of European butterflies
BioRisk 1 (Special Issue)
Pensoft, Sofia, 710 pp.
full text (doi)
to index