Dr. Alena Bleicher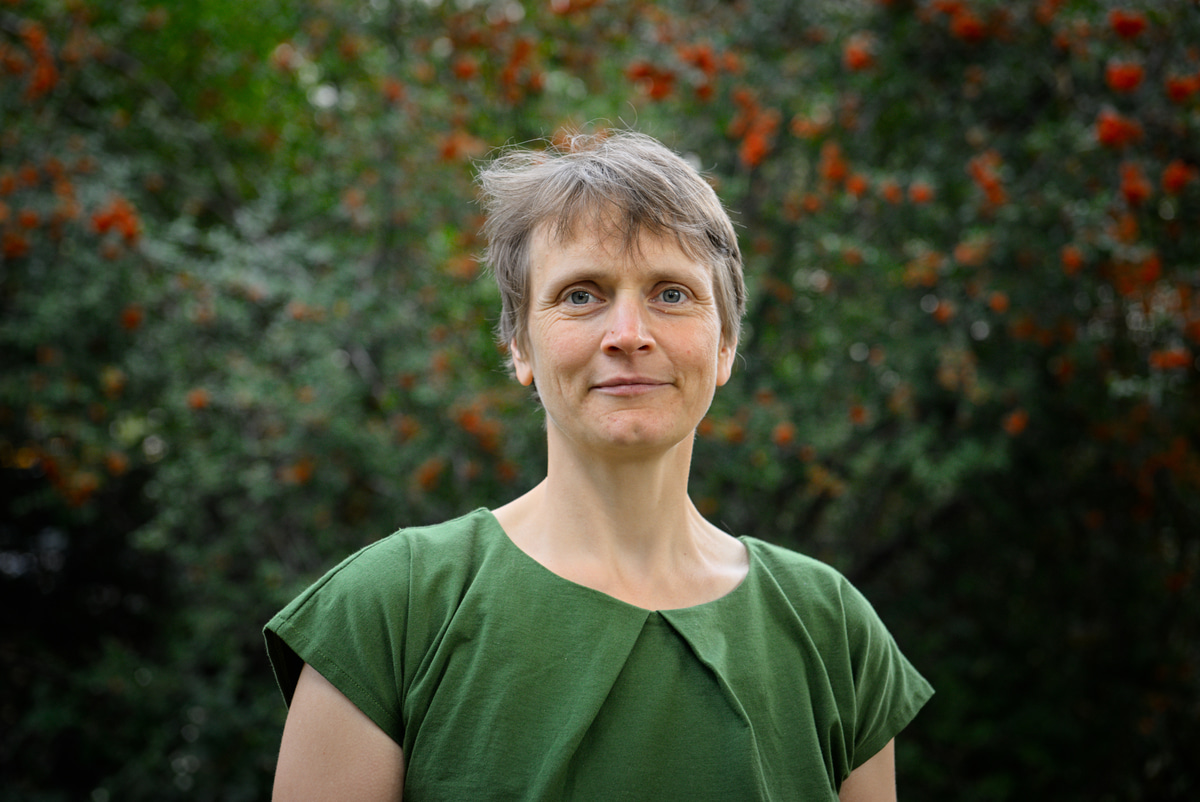 Research Areas
Dealing with nonknowledge in environmental management and technology development.
Framing and role of publics in technology development.
Governing technology development in the context of exploitation of primary and secondary repositories (economically strategic mineral resources).
Geothermal energy – technological development and experimental practices within a new field of energy use.
Current Projects
Completed Projects

Scholarships and Awards
McCloy Fellowship in Environmental Policy des American Council on Germany, March 2010
Young Researcher Award of the IAPS - International Association People-Environment Studies, July 2010
Publications

Download Publication's List (178 KB)
Bleicher, A. (2020): Why are recycled waste materials used reluctantly? - Enriching research in recycling with social scientific perspectives. Resources, Conservation & Recycling 152, 104543, https://doi.org/10.1016/j.resconrec.2019.104543.

Bleicher, A., David, M., Rutjes, H. (2019): When environmental legacy becomes a resource: On the making of secondary resources. Geoforum 101, 18-27.
Benighaus, C.; Bleicher, A. (2019): Neither risky technology nor renewable electricity: Contested frames in the development of geothermal energy in Germany. Energy Research & Social Science 47, 46-55, https://doi.org/10.1016/j.erss.2018.08.022.
Bleicher, A. (2018): Geothermal energy as a cause of anthropogenic natural hazards. Possibilities for sustainable development of this technology | [Geothermie als Ursache anthropogener Naturgefahren: Moglichkeiten zur nachhaltigen Entwicklung der Technologie]. Geographische Rundschau 70 (7-8), pp. 34-39. (Paper at the journal's webpage)
Bleicher, A. (2018): Das Ende der Abfalleigenschaft – Kulturelle Mechanismen der Reinigung im Recycling. In: Thiel, S.; Thomé-Kozmiensky, E.; Goldmann, D. (eds.) Recycling und Rohstoffe – Band 11, Thomé-Kozmiensky Verlag GmbH, Neuruppin, 125 – 134. Get a copy of this article
Meller, C.; Schill, E.; Bremer, J.; Kolditz, O.; Bleicher, A.; Benighaus, C.; Chavot, P., Gross, M.; Pellizzone, A.; Renn, O.; Schilling, F.; Kohl, T. (2018): Acceptability of geothermal installations: A geoethical concept for GeoLaB. Geothermics 73, 133–145, doi: 10.1016/j.geothermics.2017.07.008.

Bleicher, A., David, M., Rutjes, H., Wallkamm, M. (2017): Rohstoffgewinnung und Technologieentwicklung in Deutschland im Wandel : sozialwissenschaftliche Perspektiven, UFZ-Bericht 5/2017, Helmholtz-Zentrum für Umweltforschung - UFZ, Leipzig.

Alexandrescu, F.; Klusáček, P.; Bartke, S.; Osman, R.; Frantál, B.; Martinát, S.; Kunc, J.; Pizzol, L.; Zabeo, A.; Giubilato, E.; Critto, A. & Bleicher, A. (2017): Actor networks and the construction of applicable knowledge: the case of the Timbre Brownfield Prioritization Tool. Clean Technologies and Environmental Policy, 1-12. doi:10.1007/s10098-016-1331-8.

David, M., Wallkamm, M., Bleicher, A. (2017): Resource extraction technologies - is a more responsible path of development possible? Perspectives on Global Development and Technology, 16, 367-391.
David, M., Wallkamm, M., Bleicher, A. (2017): Den Rohstoff-Energie-Nexus gesellschaftlich verantwortlich gestalten - eine Herausforderung, GAIA, 26 (2), 84-88.

Weiland, S., Bleicher, A., Polzin, C., Rauschmayer, F., Rode, J. (2017): The nature of experiments for sustainability transformation: a search for common ground, Journal of Cleaner Production 169, 30–38. https://doi.org/10.1016/j.jclepro.2017.06.182.
Bleicher, A. (2016): Technological change in revitalization - phytoremediation and the role of nonknowledge, Journal of Environmental Management, in press, http://dx.doi.org/10.1016/j.jenvman.2016.07.046.
Bleicher, A., Gross, M. (2016): Geothermal heat pumps and the vagaries of subterranean geology: Energy independence at a household level as a real world experiment, Renewable and Sustainable Energy Reviews, 64, 279-288, http://dx.doi.org/10.1016/j.rser.2016.06.013.

Bleicher, A.; David, M. (2015): Keine Angst vor der Öffentlichkeit – Beteiligungen im Rahmen der Energie- und Rohstoffgewinnung in Deutschland. In Institut für Markscheidewesen und Geodäsie u.a. (Hrsg.) Tagungsband Bergbau, Energie und Rohstoffe 2015, Nossen: Wagner Digitaldruck, 44–58. Get a copy of the article
Bleicher, A.; Gross, M. (2015): User motivation, energy prosumers, and regional diversity: sociological notes on using shallow geothermal energy, Geothermal Energy, 3 (12), http://www.geothermal-energy-journal.com/content/3/1/12.