Pictures and more from the group at the UMB

29/ 10/ 2020
Farewell of Richard
We said goodbye to a nice colleague (with some Leipzig speciality) and wish him all the best for his future!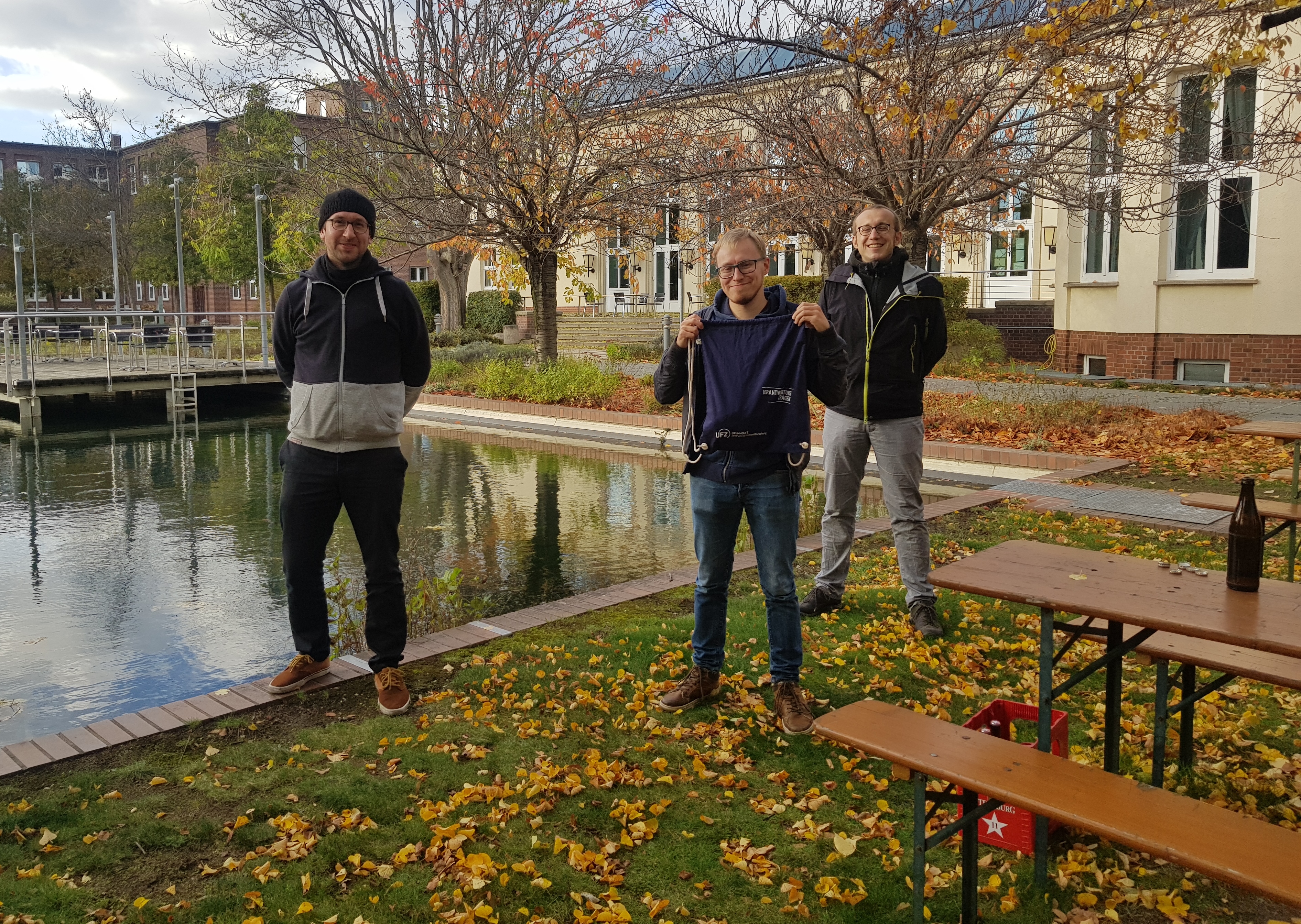 25/ 06/ 2020

Graduation as lab assistant
Philip mastered his final exam as technical lab assistant.
Congratulations to him as well as his mentor Anne!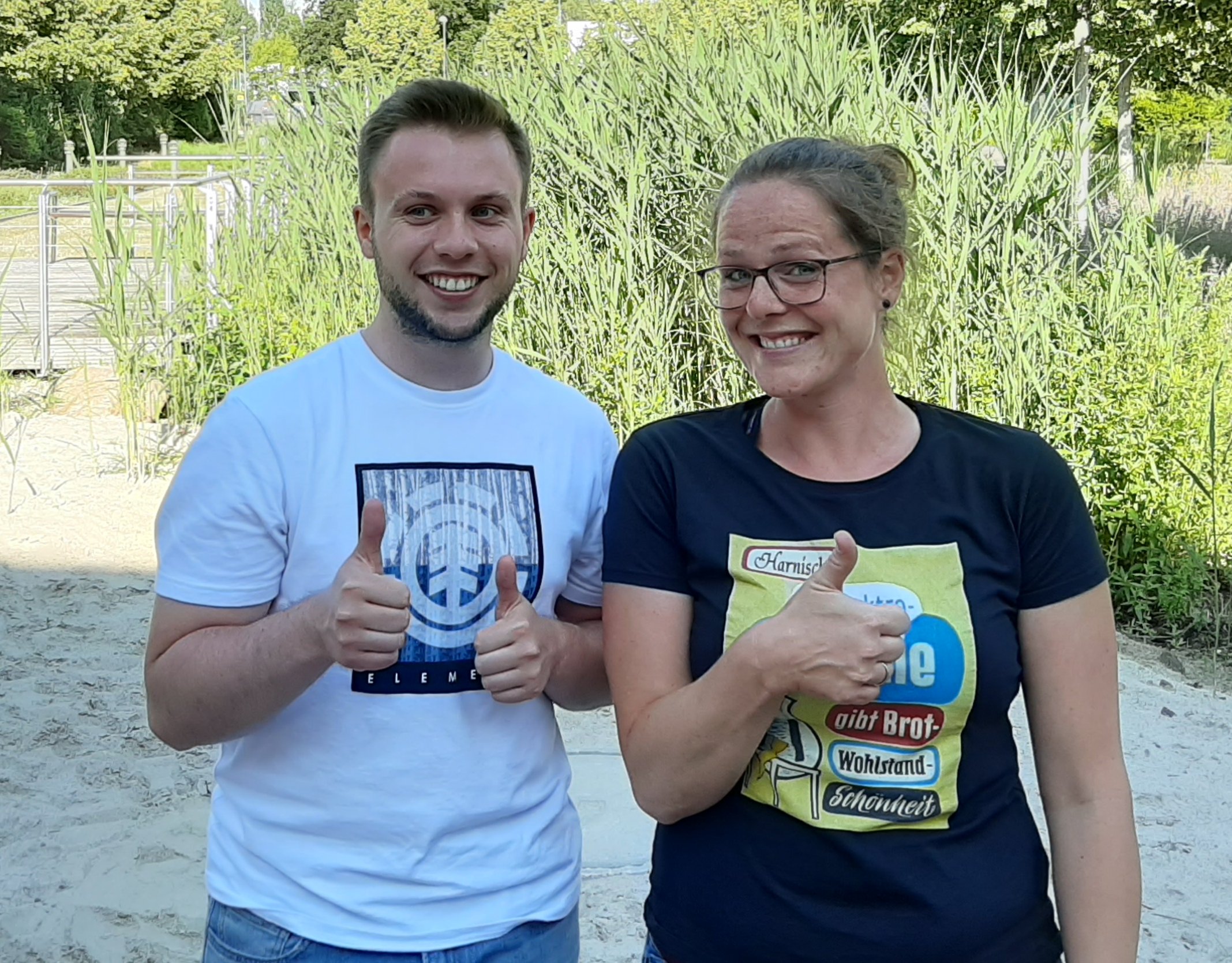 27/ 11/ 2019

7ths anniversary of the group in Leipzig!
This year we were celebrating the anniversary by setting ourselves a challenge: ESCAPE the room!
As we saved ourselves (as well as Leipzig (group 1) and the world (group 2)), the drinks and meal was well deserved ....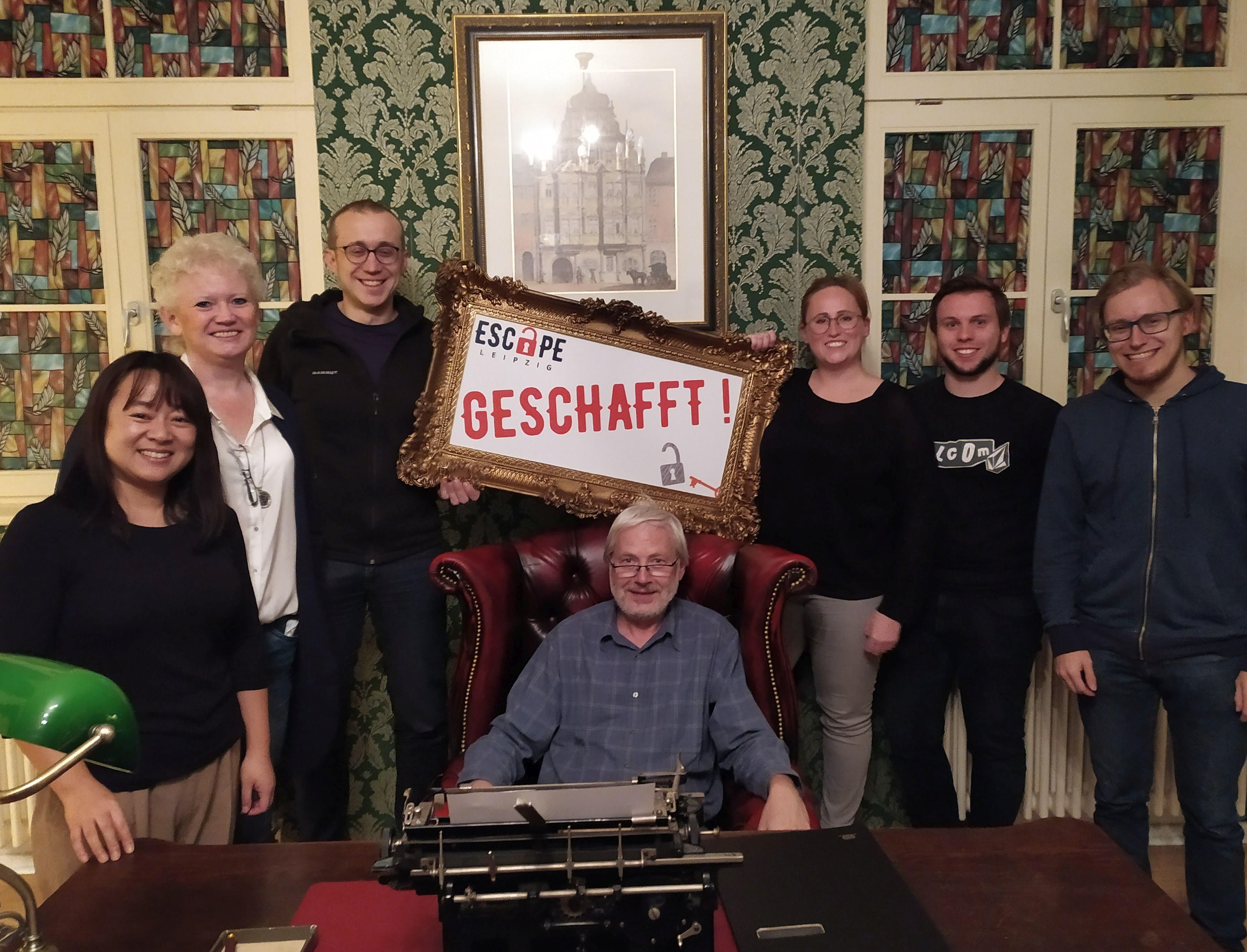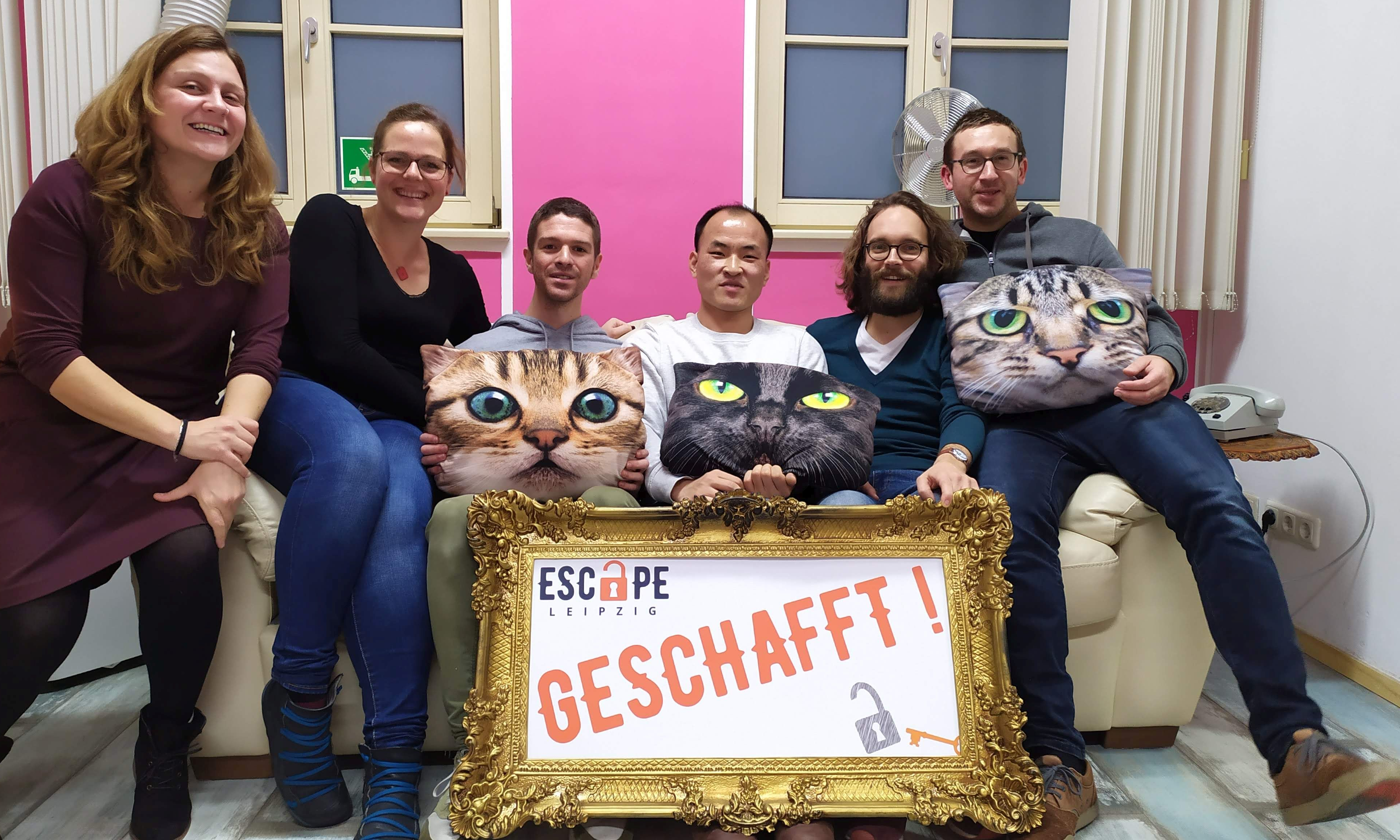 27/ 05/ 2019

Molke-Brunch
We are celebrating the funding of our new project MolkeKraft with respective dairy products.
The funding provides a three year perspective to Katharina (PhD-student) and Luis (PostDoc) that both served us excellently!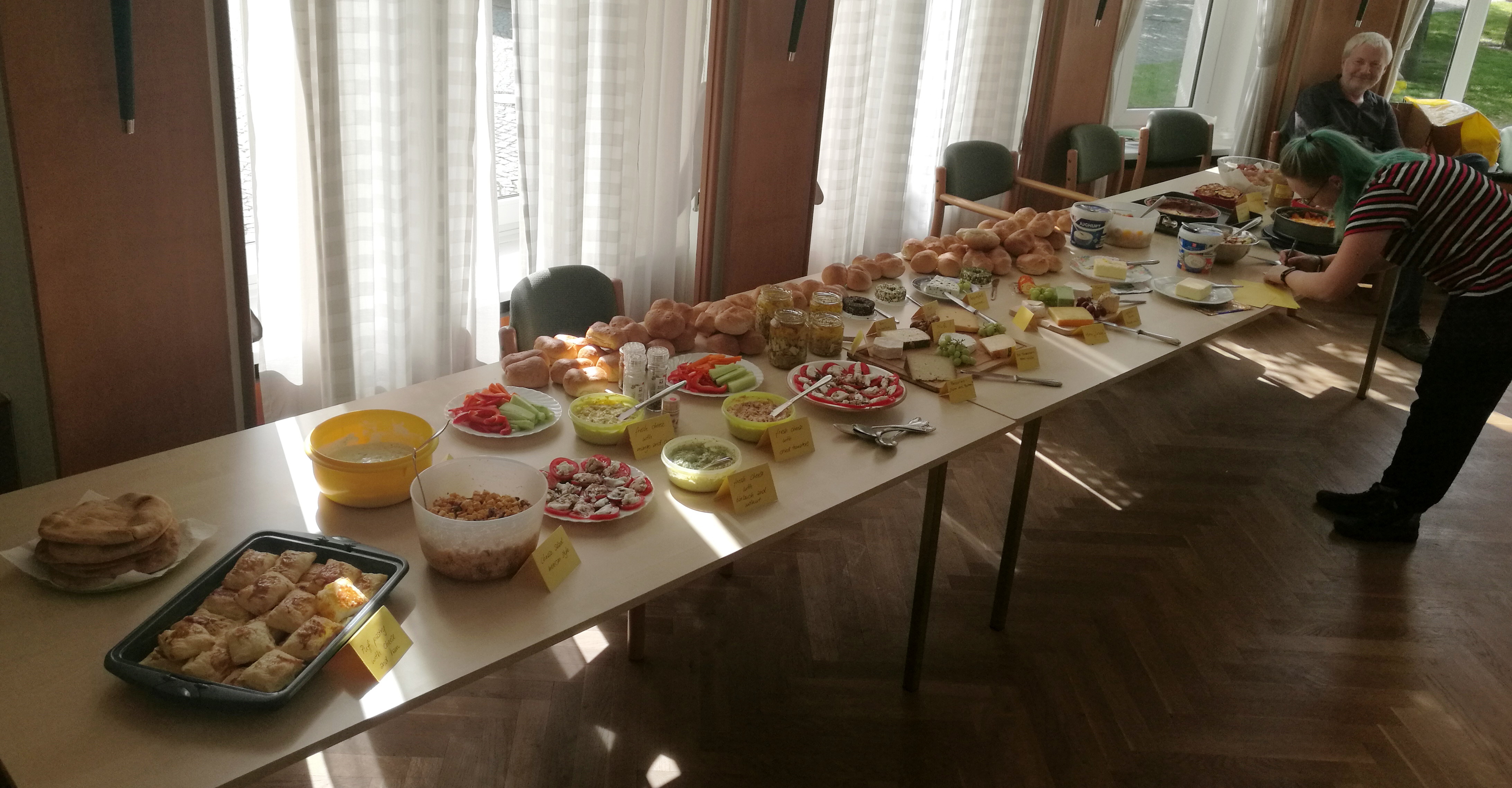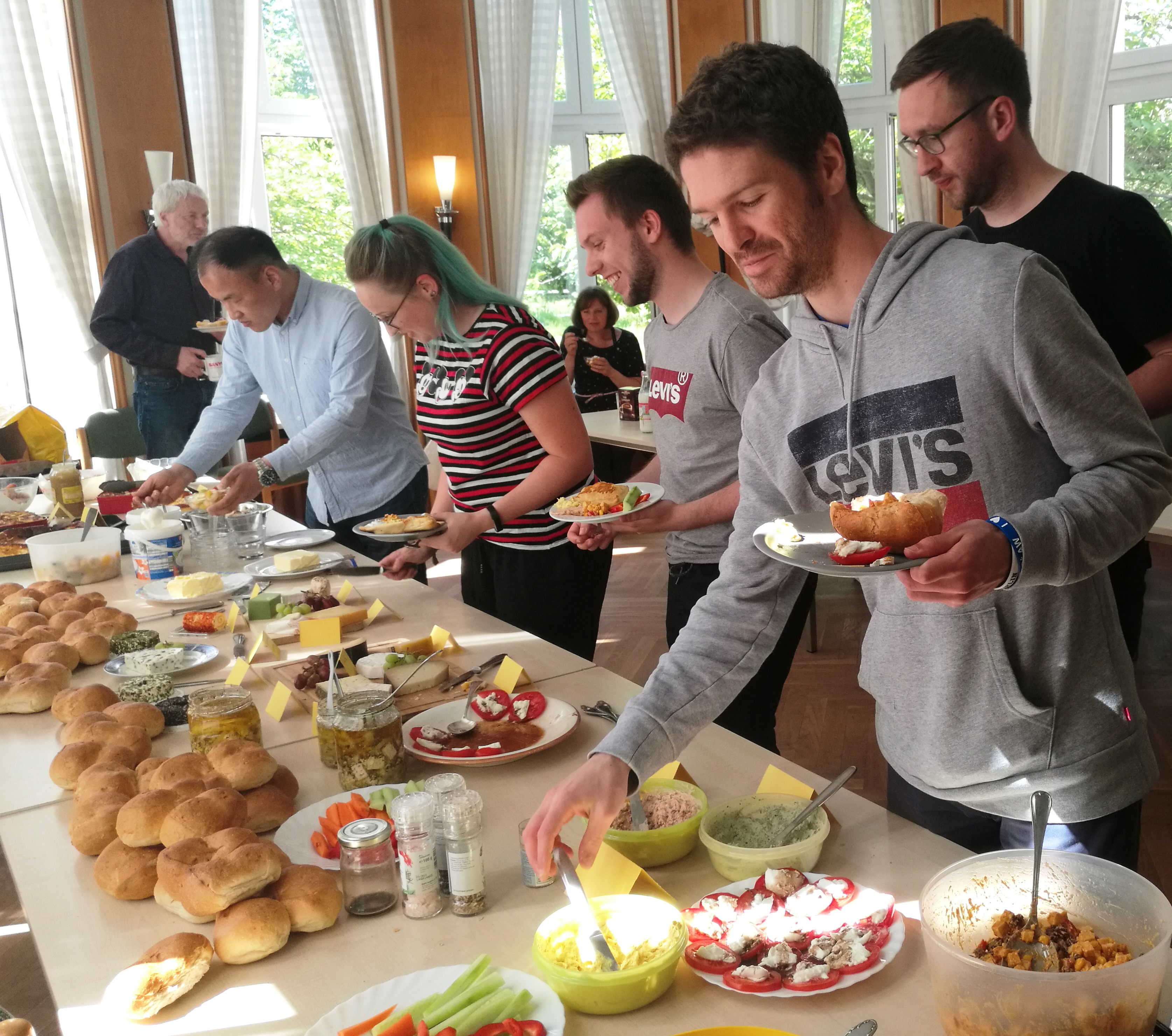 11/ 04/ 2019

Farewell dinner for László:
We took the occasion of the ending of the short stay of László Koók (from the University of Pannonia, Hungary) in our group for having a couple of beers at the Bayerische Bahnhof.
Viszontlátásra!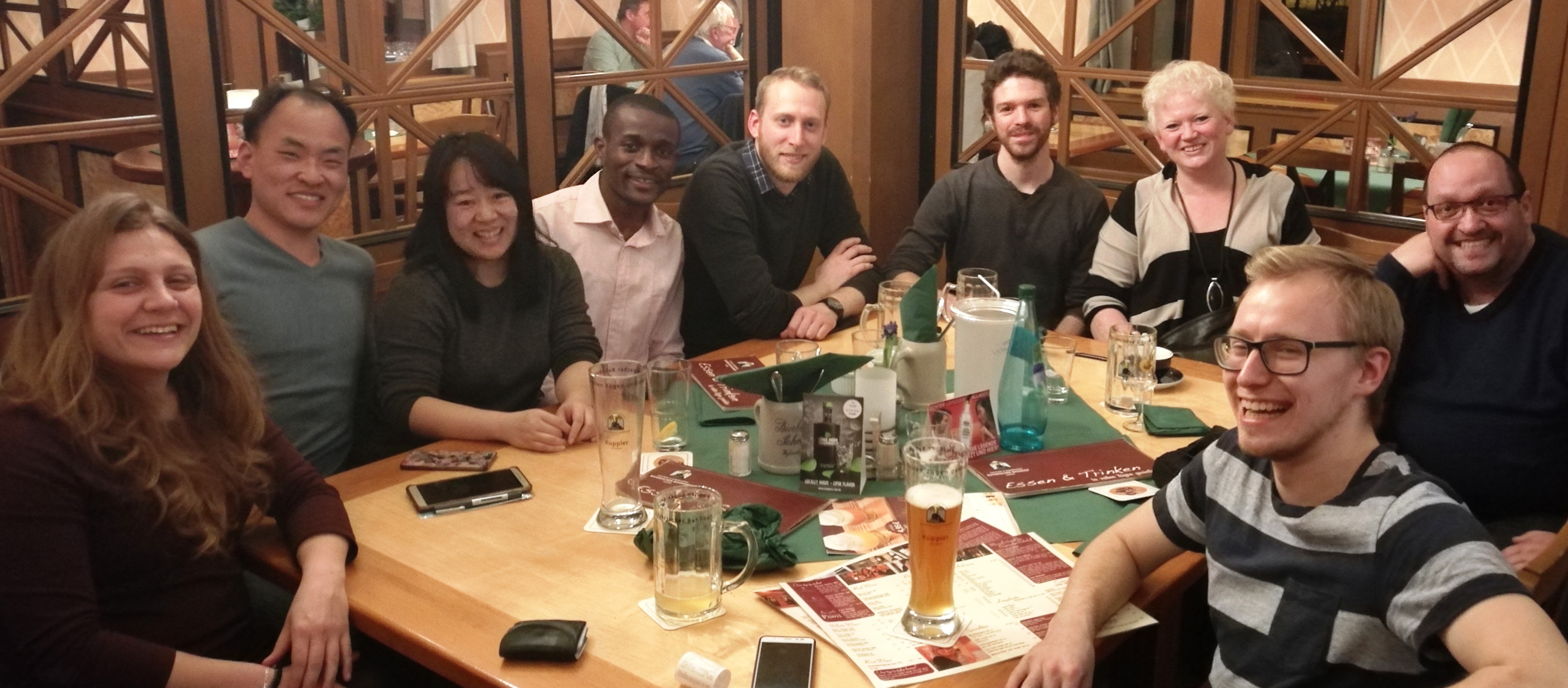 25/ 01/ 2019

5ths PhD-defence of the group:
Now Dr. rer. nat. Richard (Hegner) finished very successfully at the Leipzig University. He moves South after mastering the last "hurdles" set by the group.
Congratulations!! .... see you!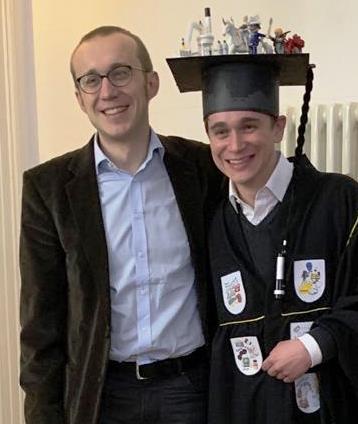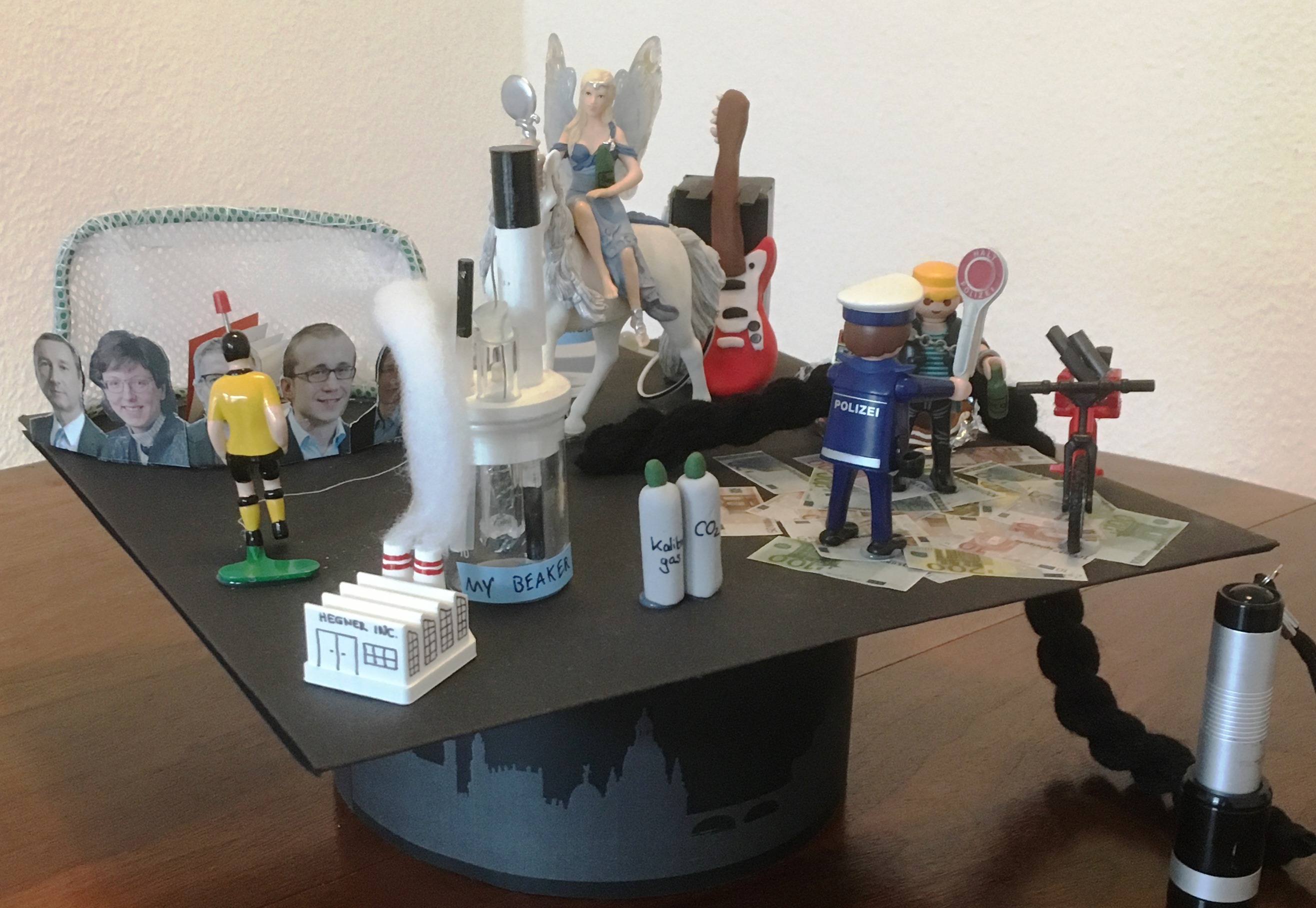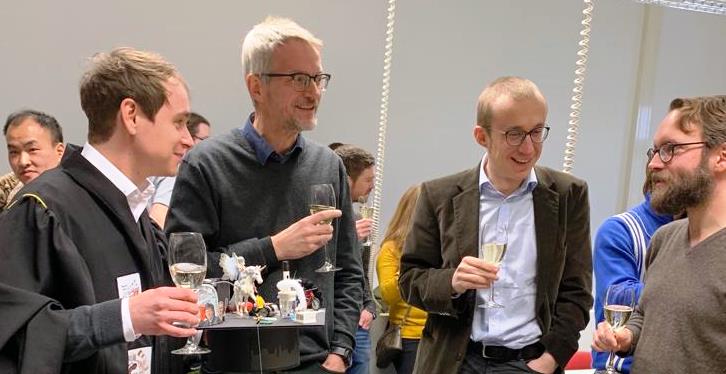 19/ 12/ 2018

Farewell to three excellent colleagues:
We said good bye and stay in touch to Katharina and Laura heading for PhD-positions and Jose. Thanks for all your work and good luck!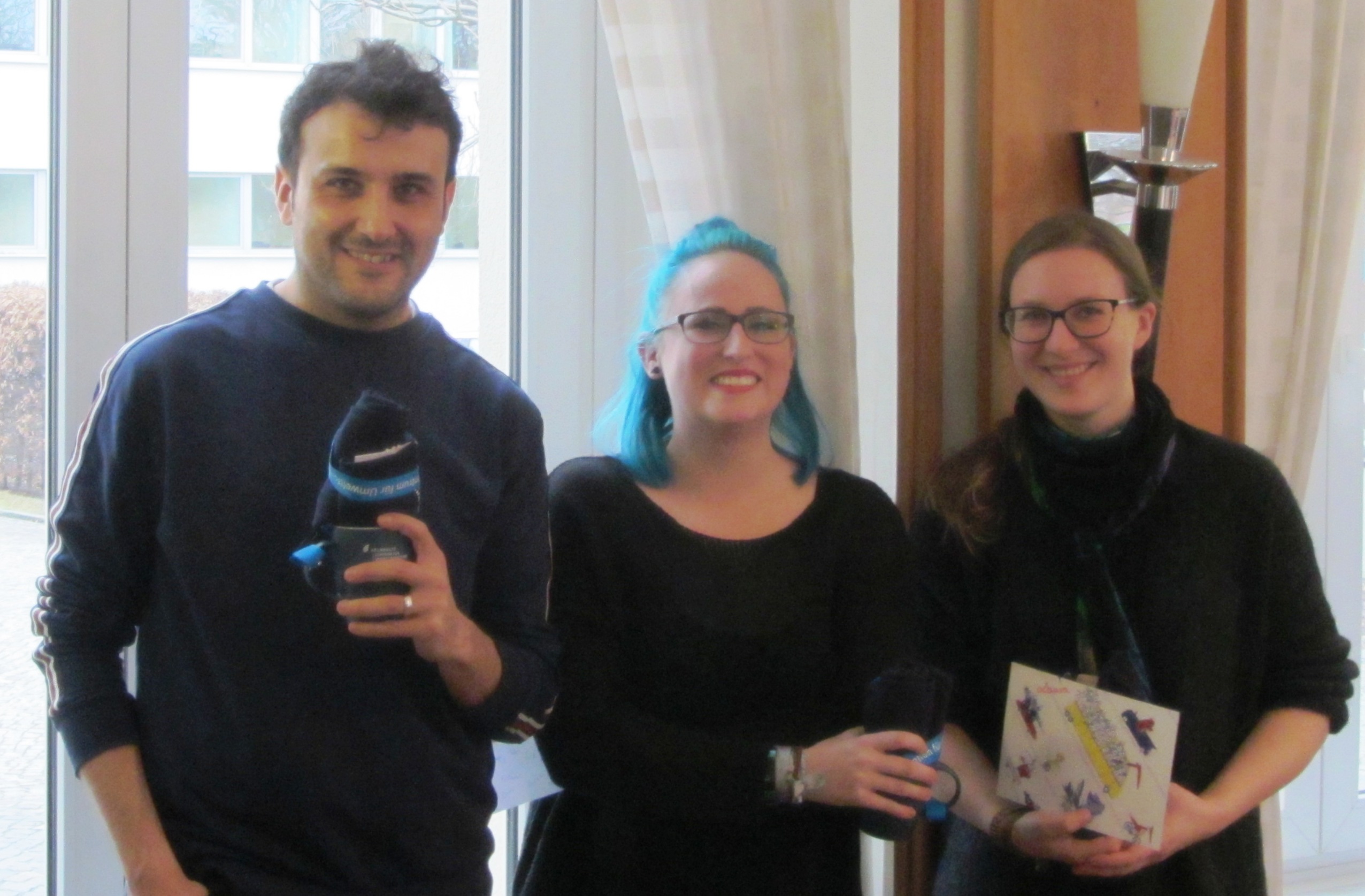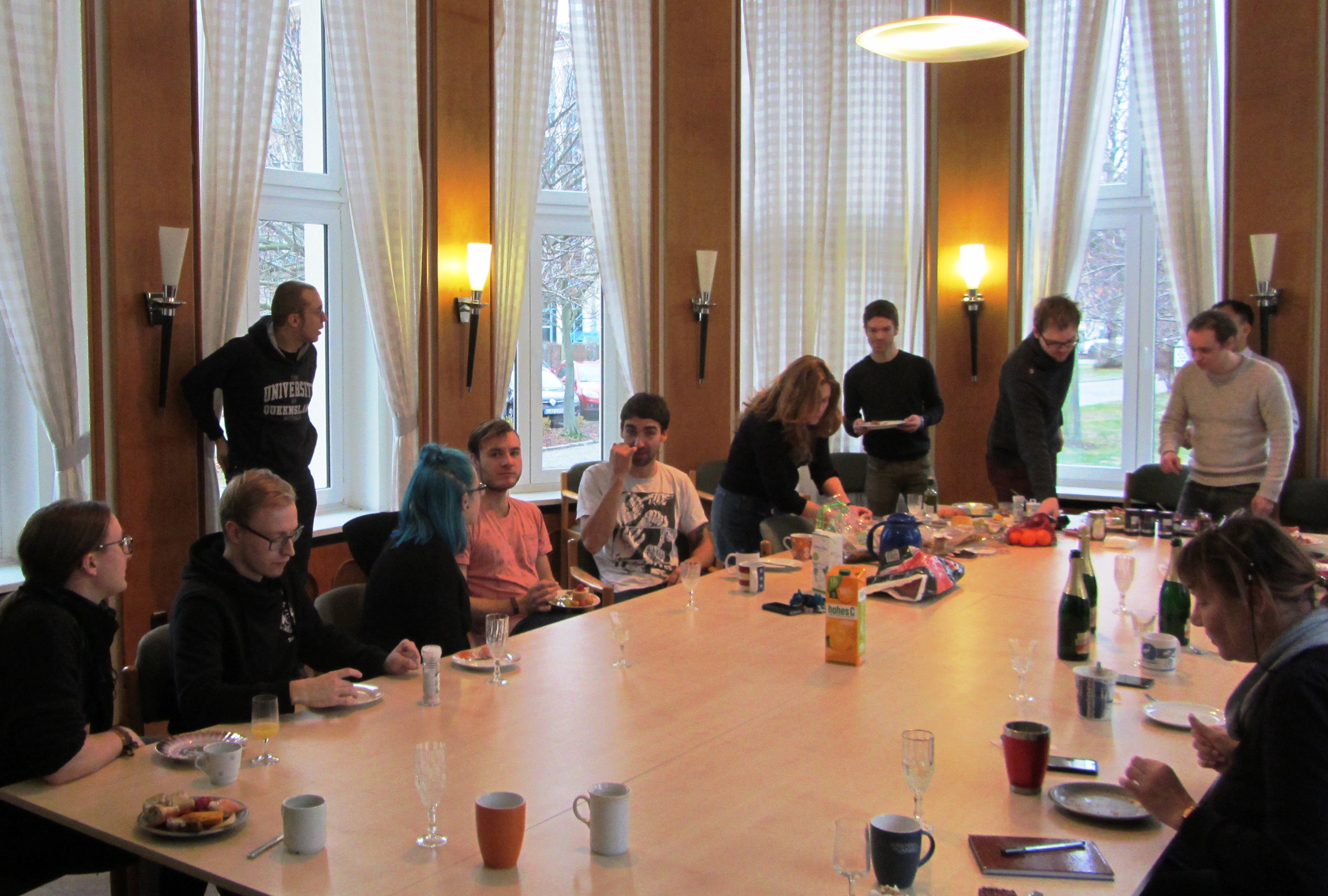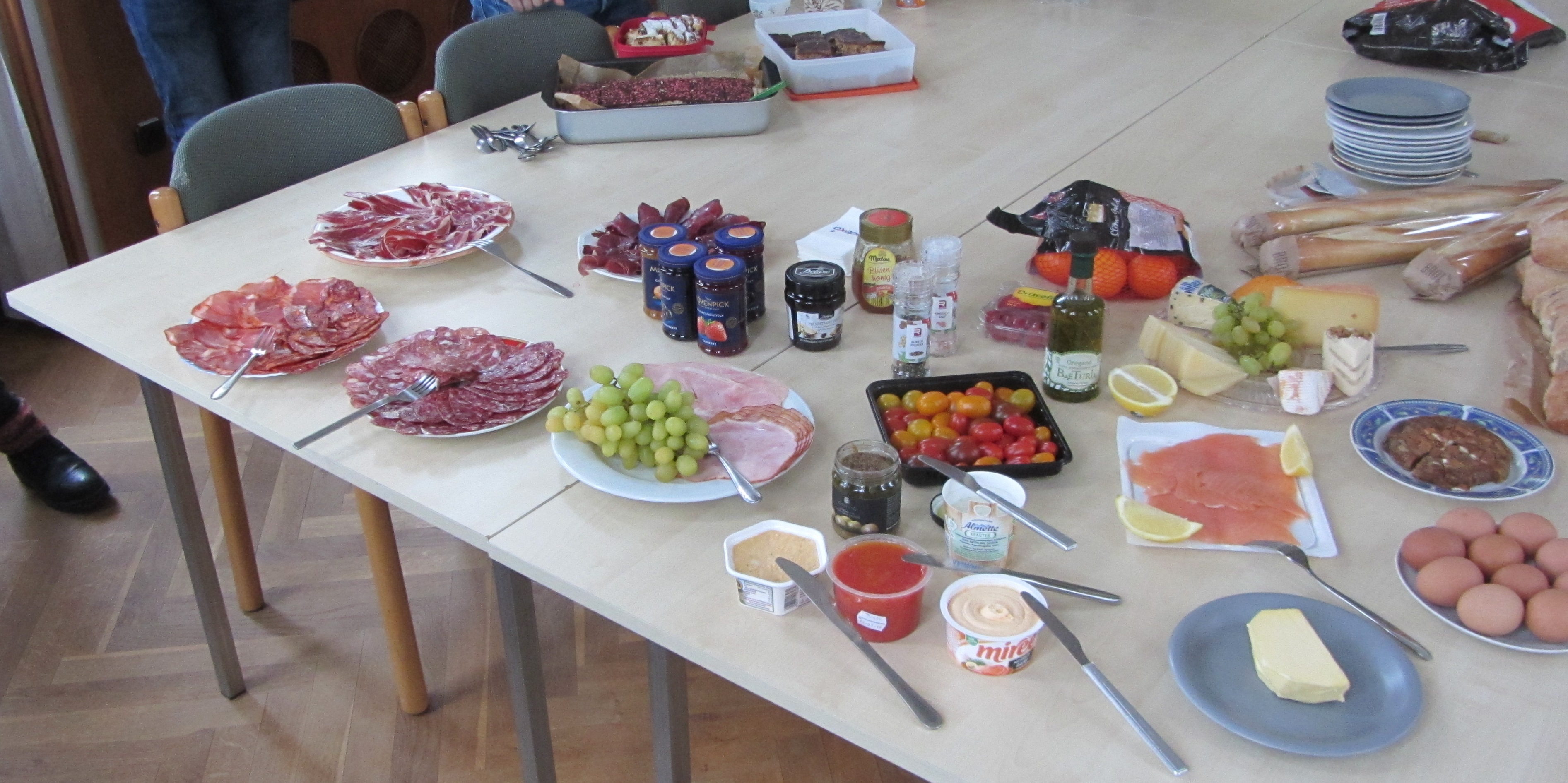 03-06/ 10/ 2018

EU-ISMET 4 in Newcastle upon Tyne:
The European gathering of researchers involved in microbial electrochemistry and related technologies. Again great fun and excellent feedback for our 4 talks and 1 poster. Further, the election results for the Board of Directors of ISMET were announced: Falk moved in as EU representative!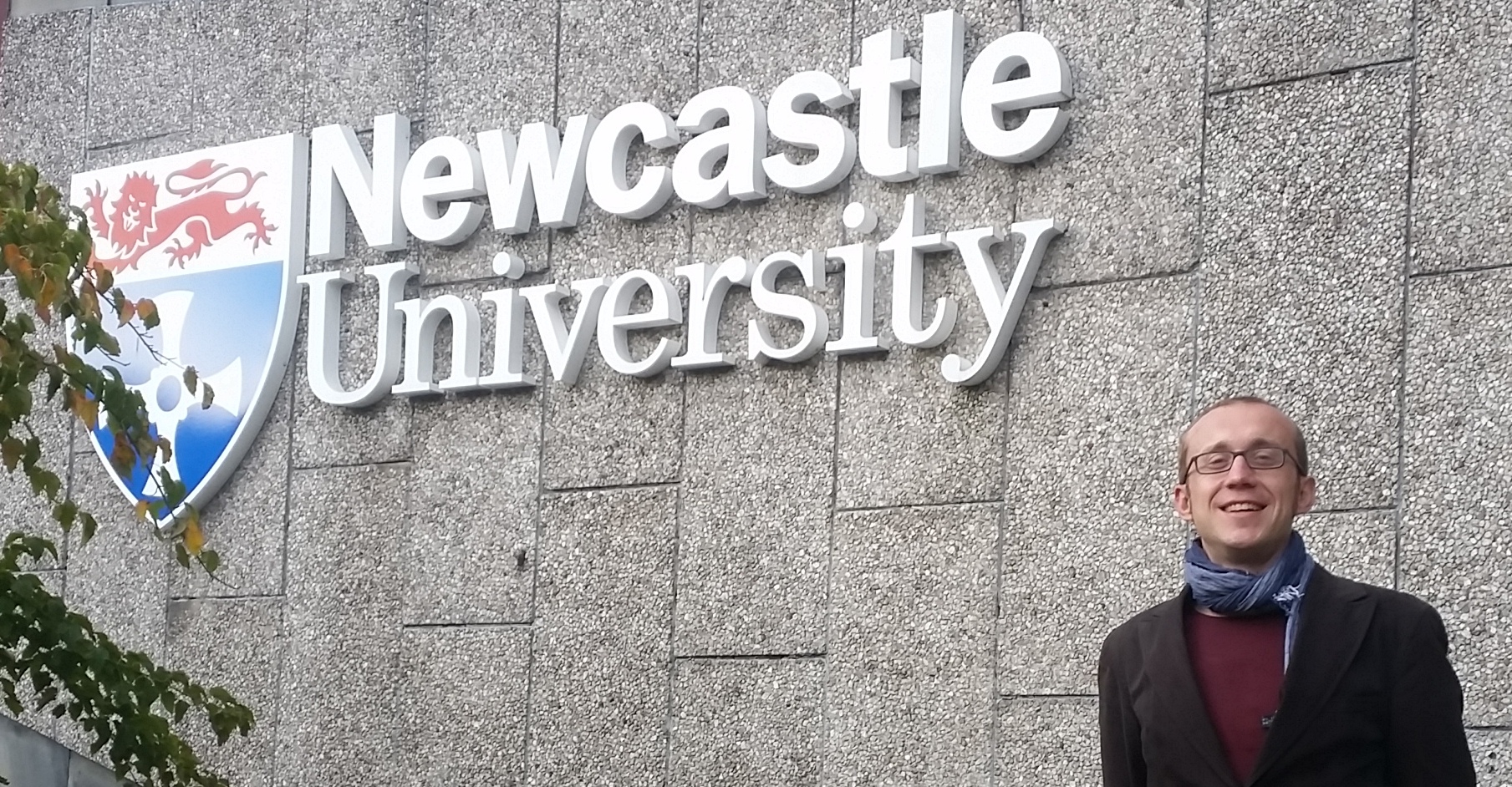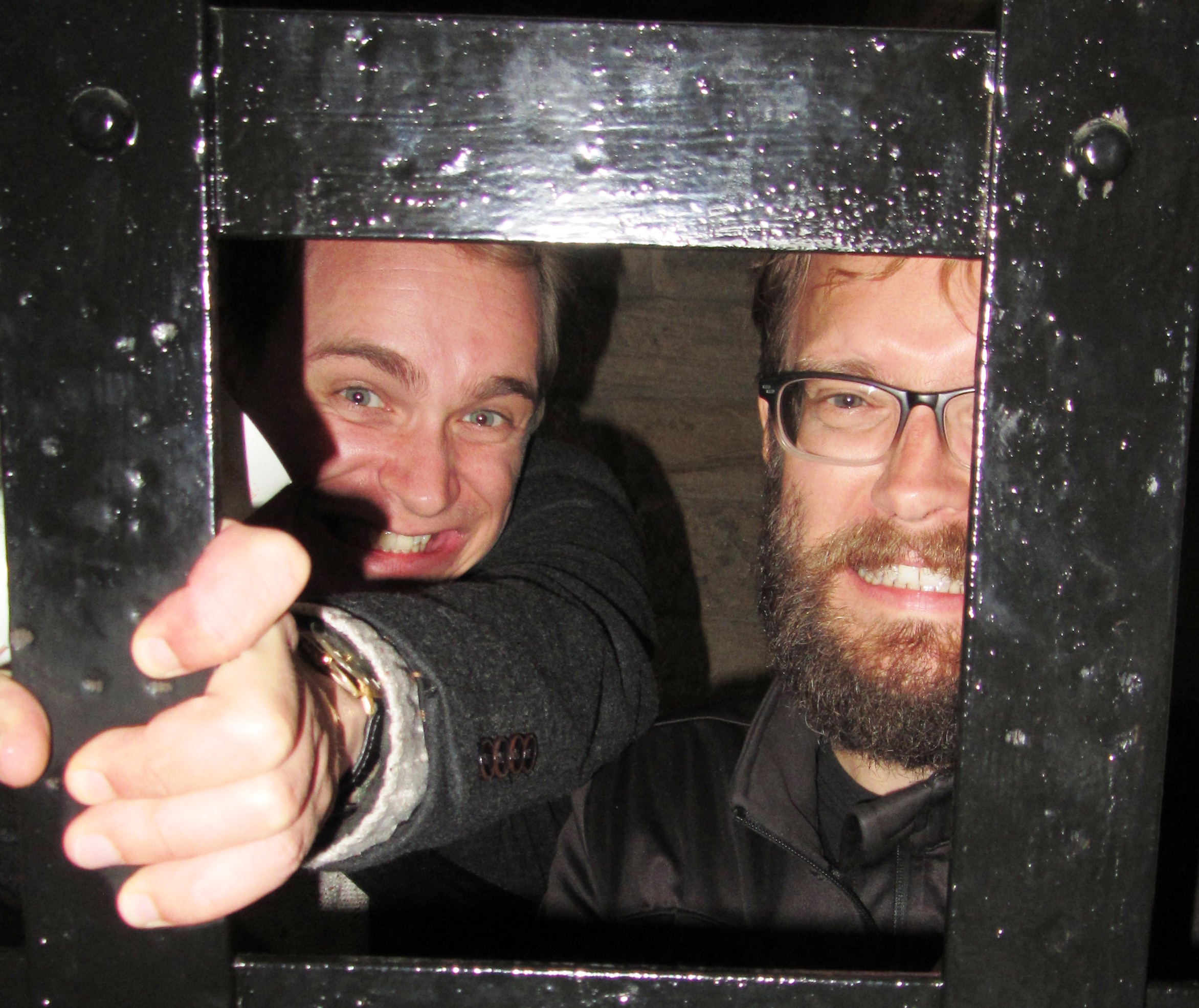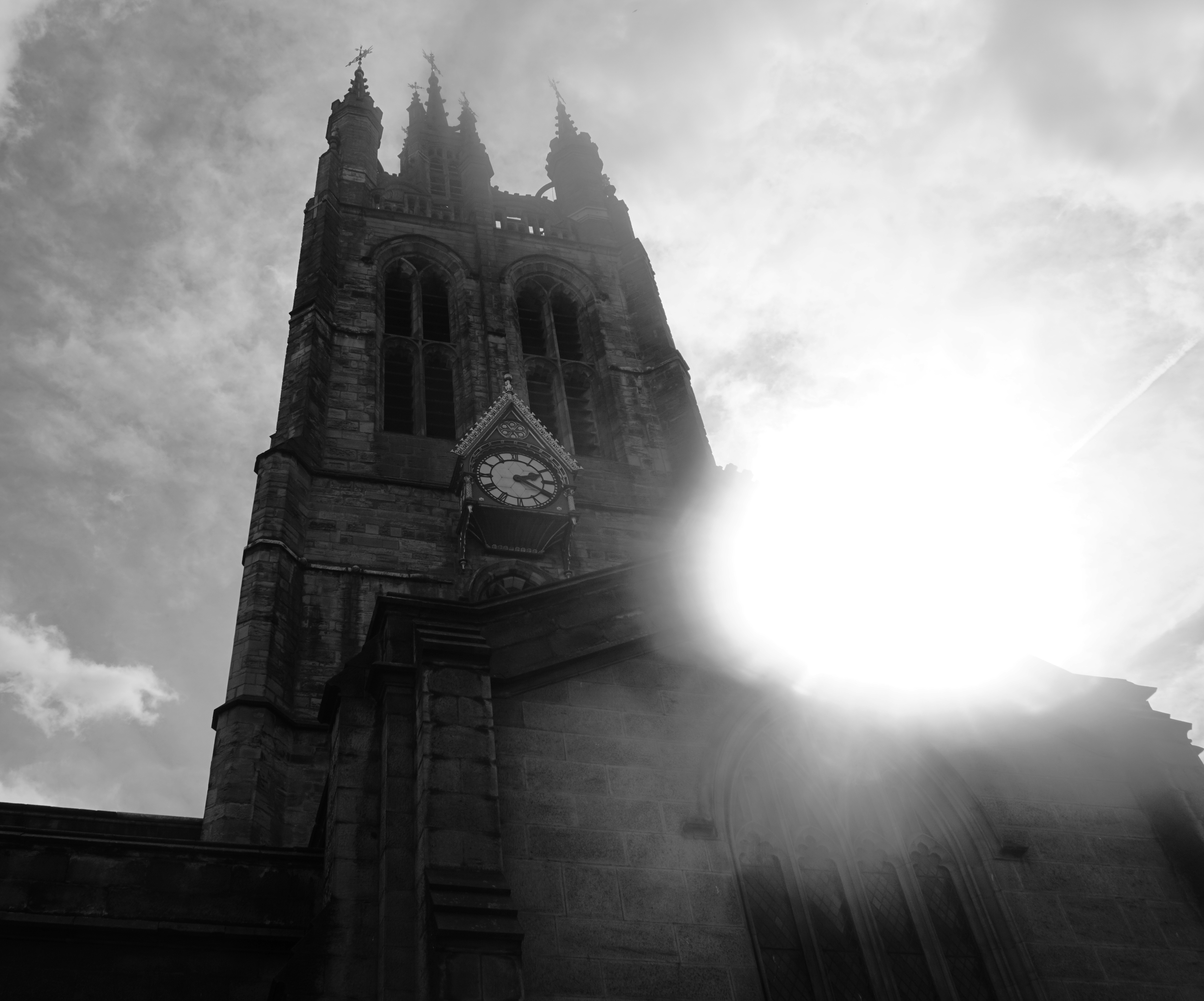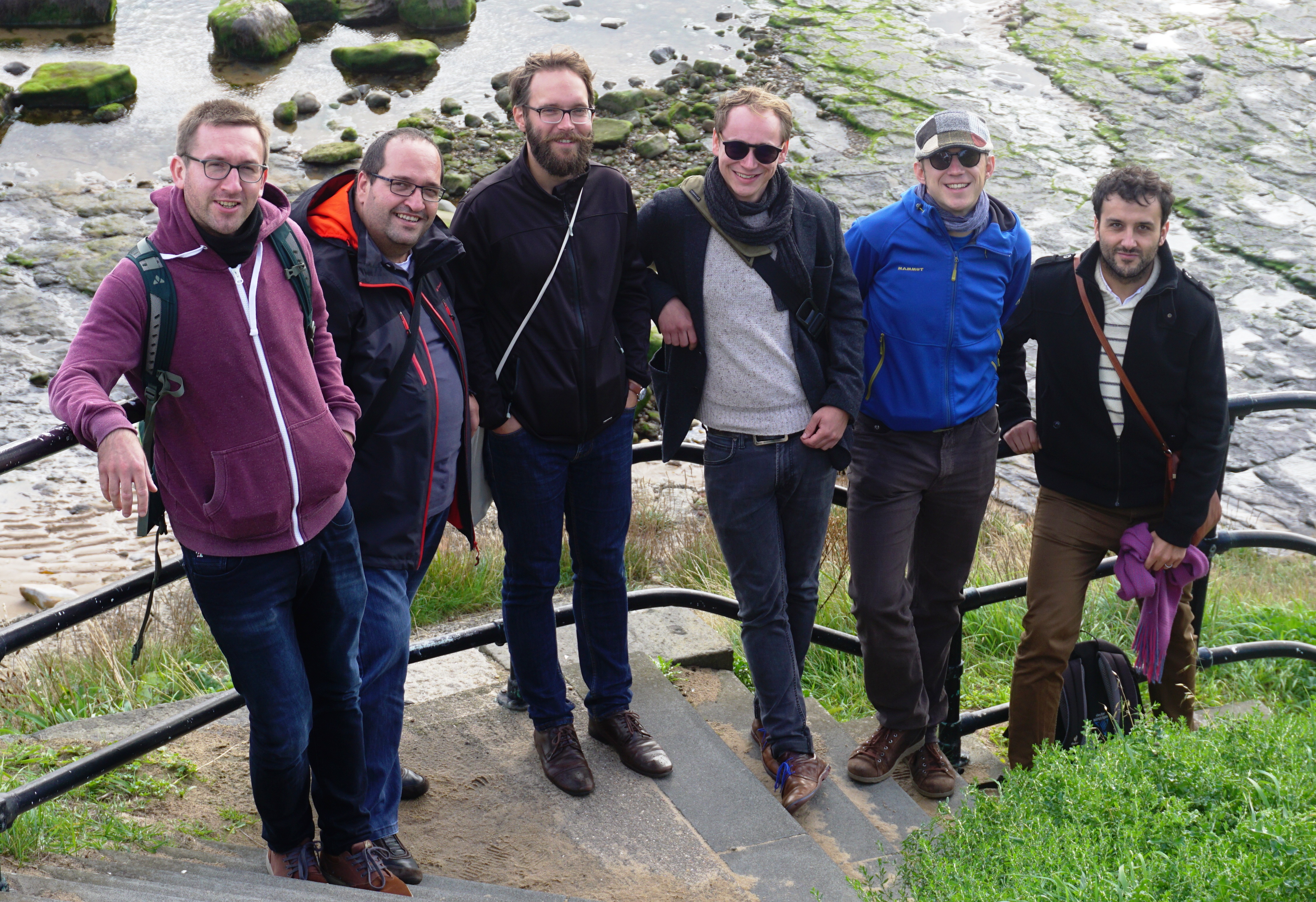 18/ 04/ 2018
B.Sc.-defence at HS Anhalt in Köthen:
Tom defended successfully his B.Sc.-thesis at the Anhalt University of Applied Sciences - Congratulations!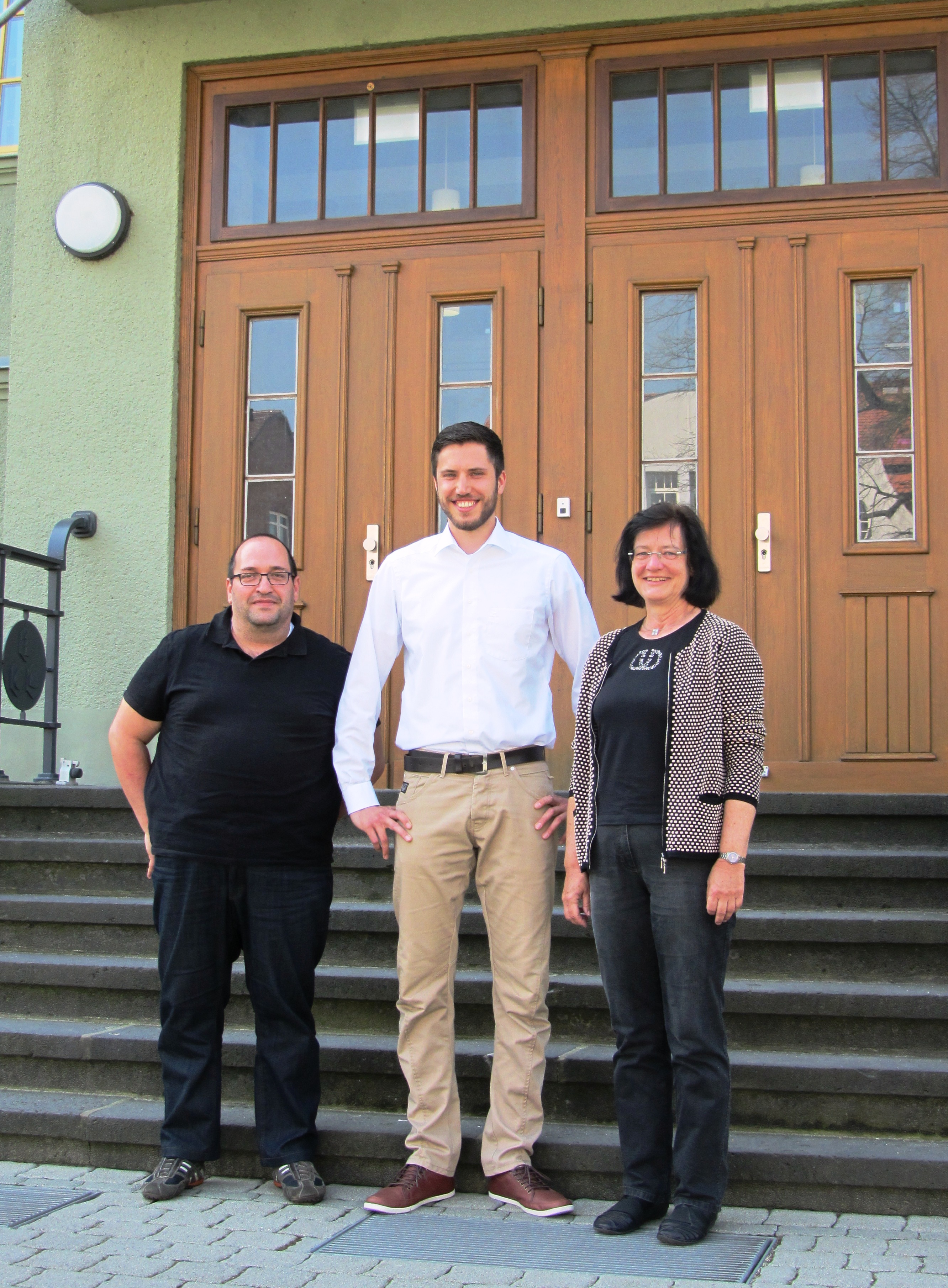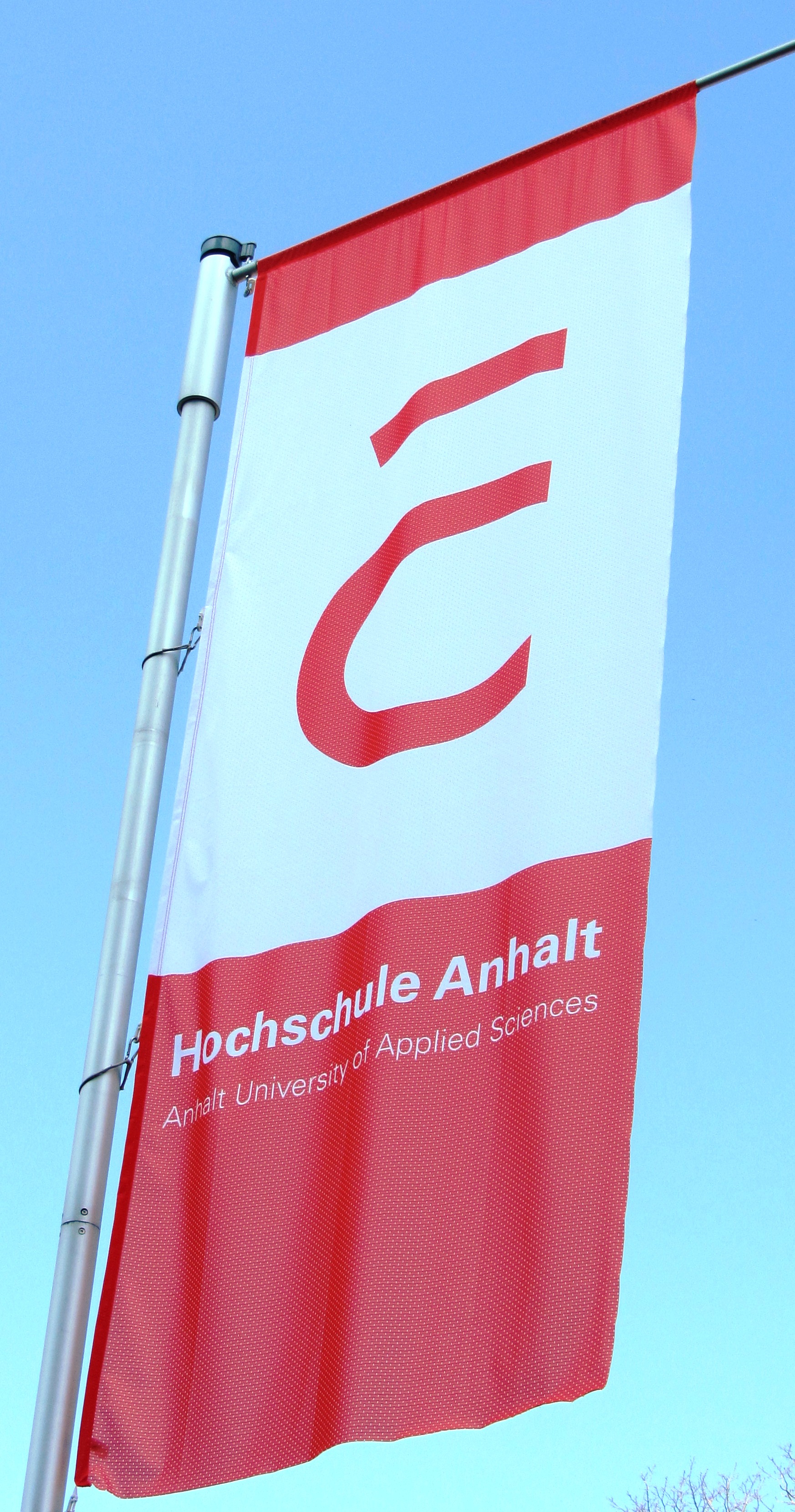 16/ 03/ 2018

4ths PhD-defence of the group:
Now Dr. rer. nat. Carolin (Urban, neé Stang) finished with highest honours at the Leipzig University and also mastered the "challenges" set by the group afterwards.
Congratulations!!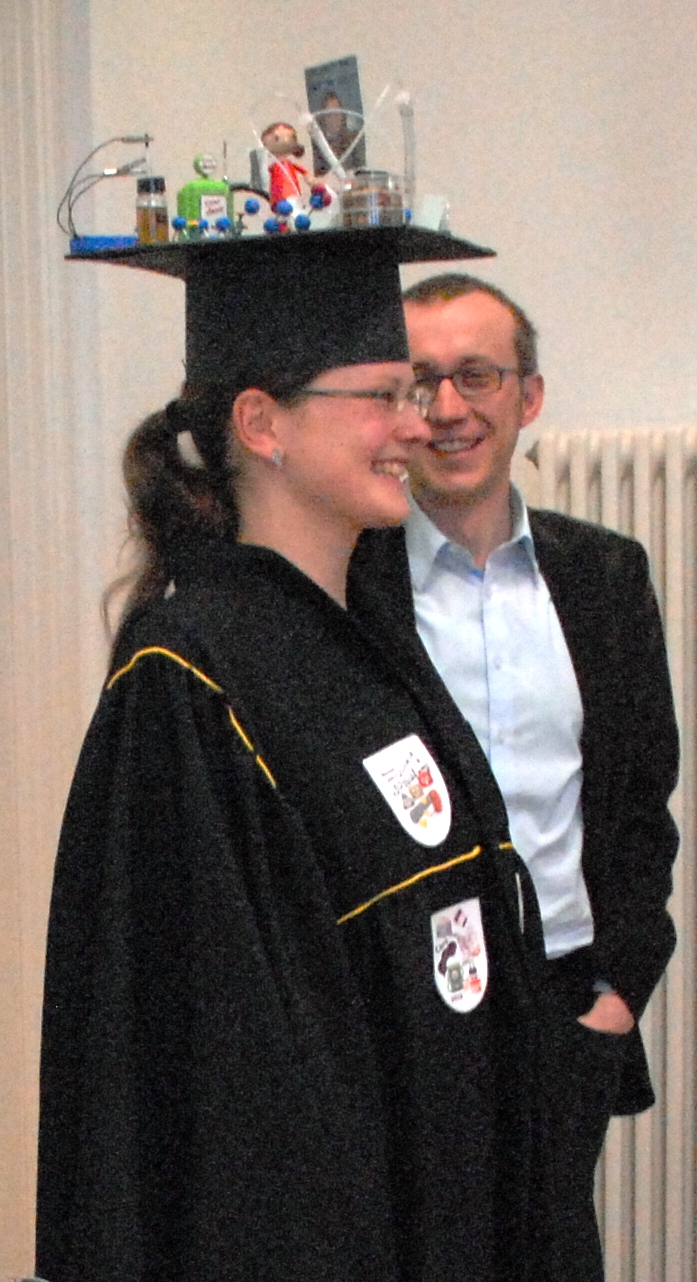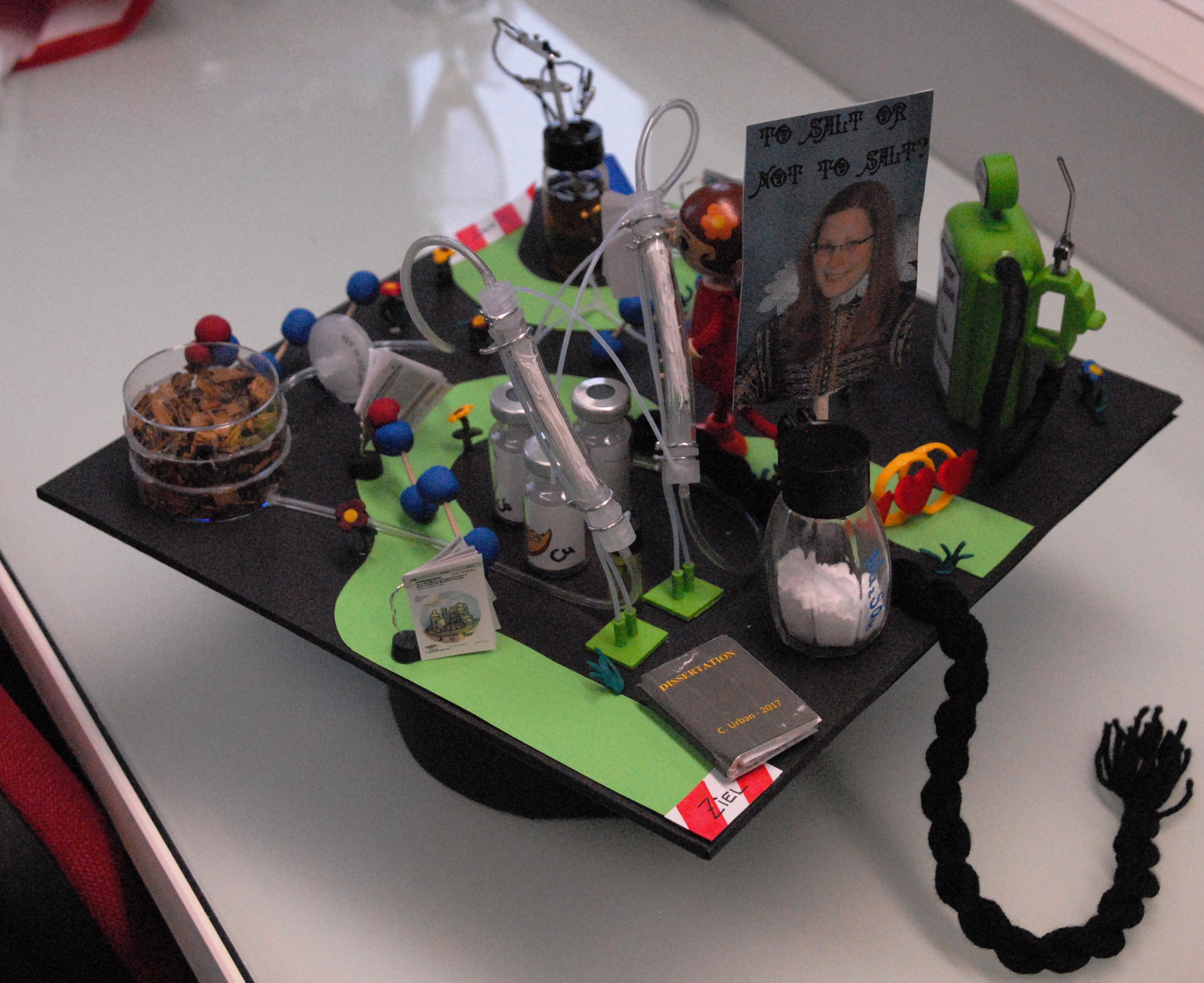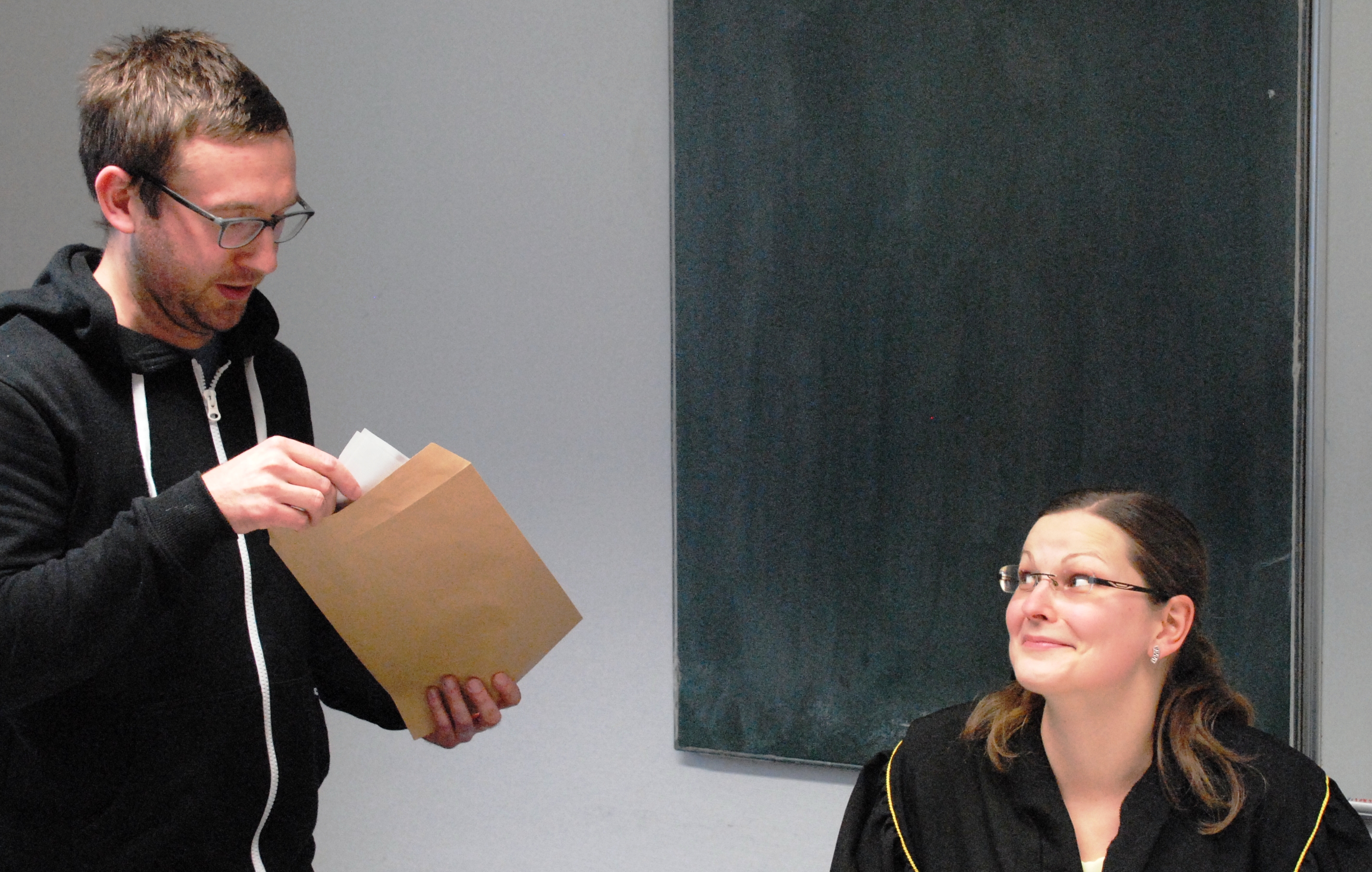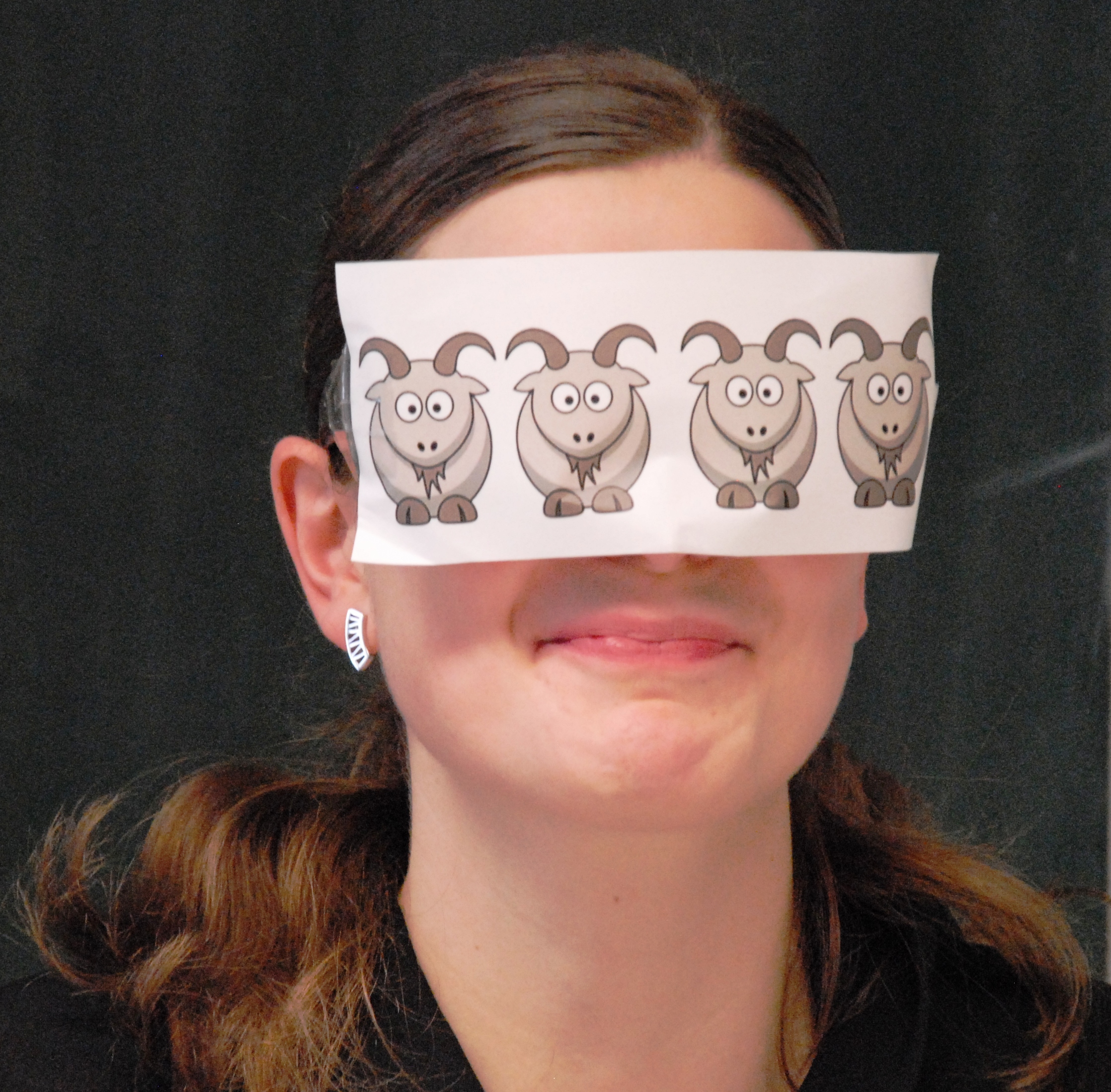 30/ 11/ 2017

3rd PhD-defence of the group:
Now Dr. rer. nat. Jörg (Kretzschmar) finished with great success at the University of Excellence TU Dresden.
Congratulations!!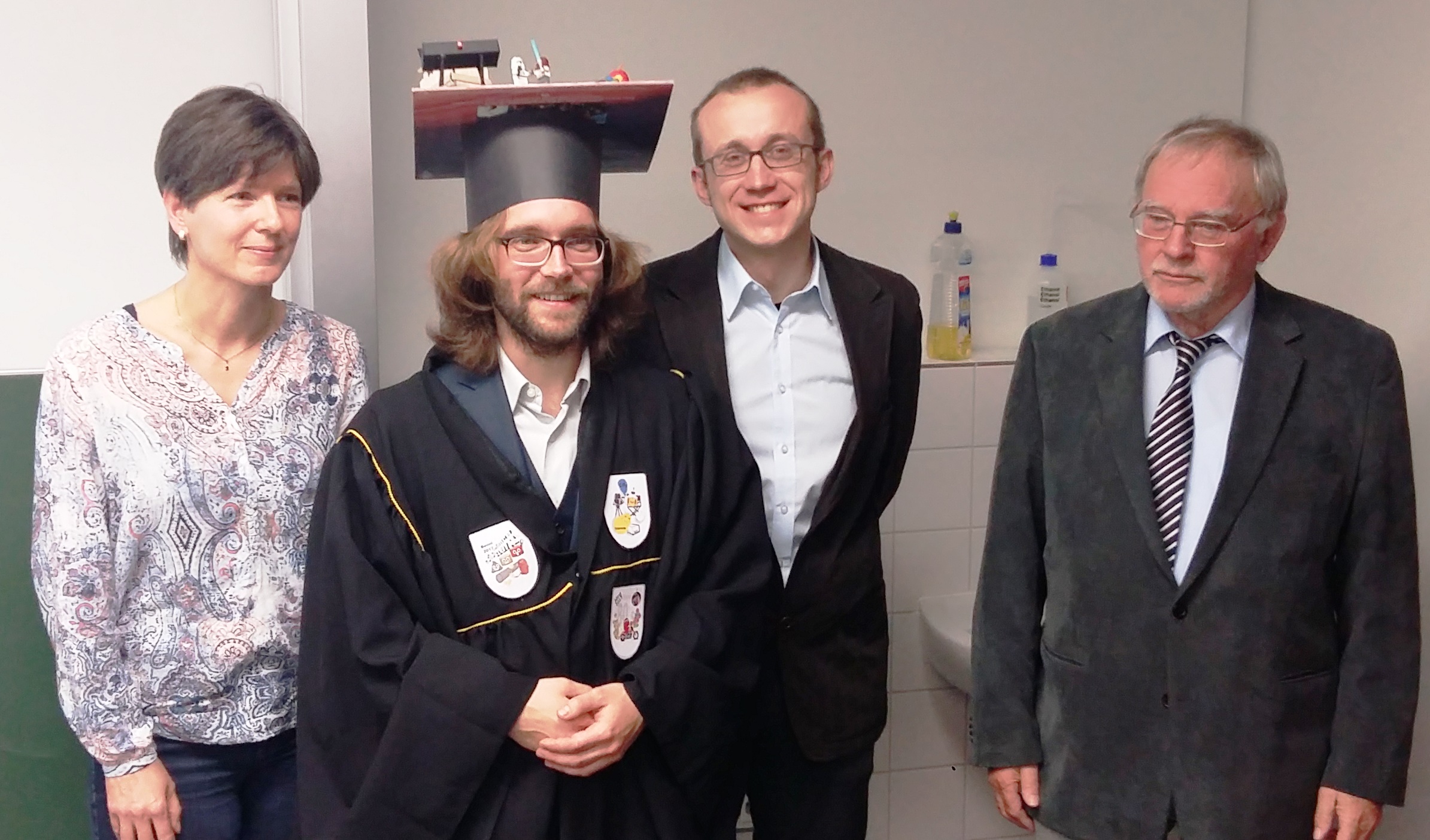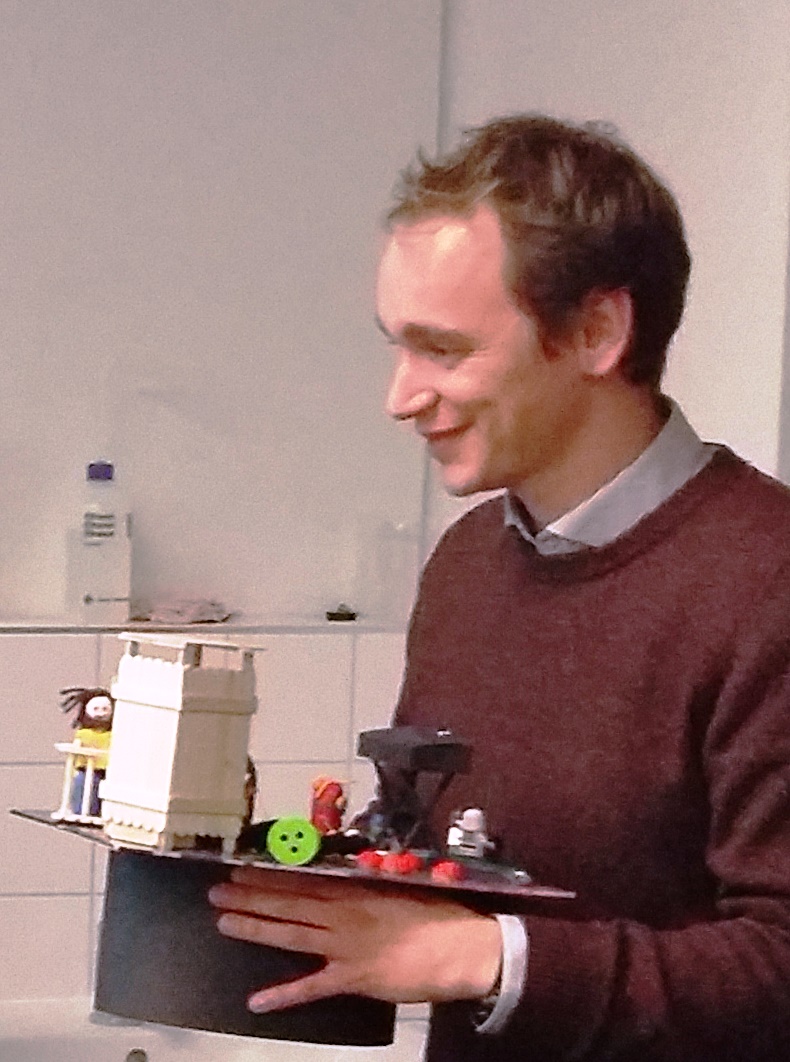 03-06/ 10/ 2017

ISMET 6 in Lisbon:
Our international meeting of the "scientific family" in the Portuguese metropolis was great fun and we made an excellent impression!
We contributed 1 plenary lecture, 1 talk and 2 posters from our group and co-authored several by our collaboration partners.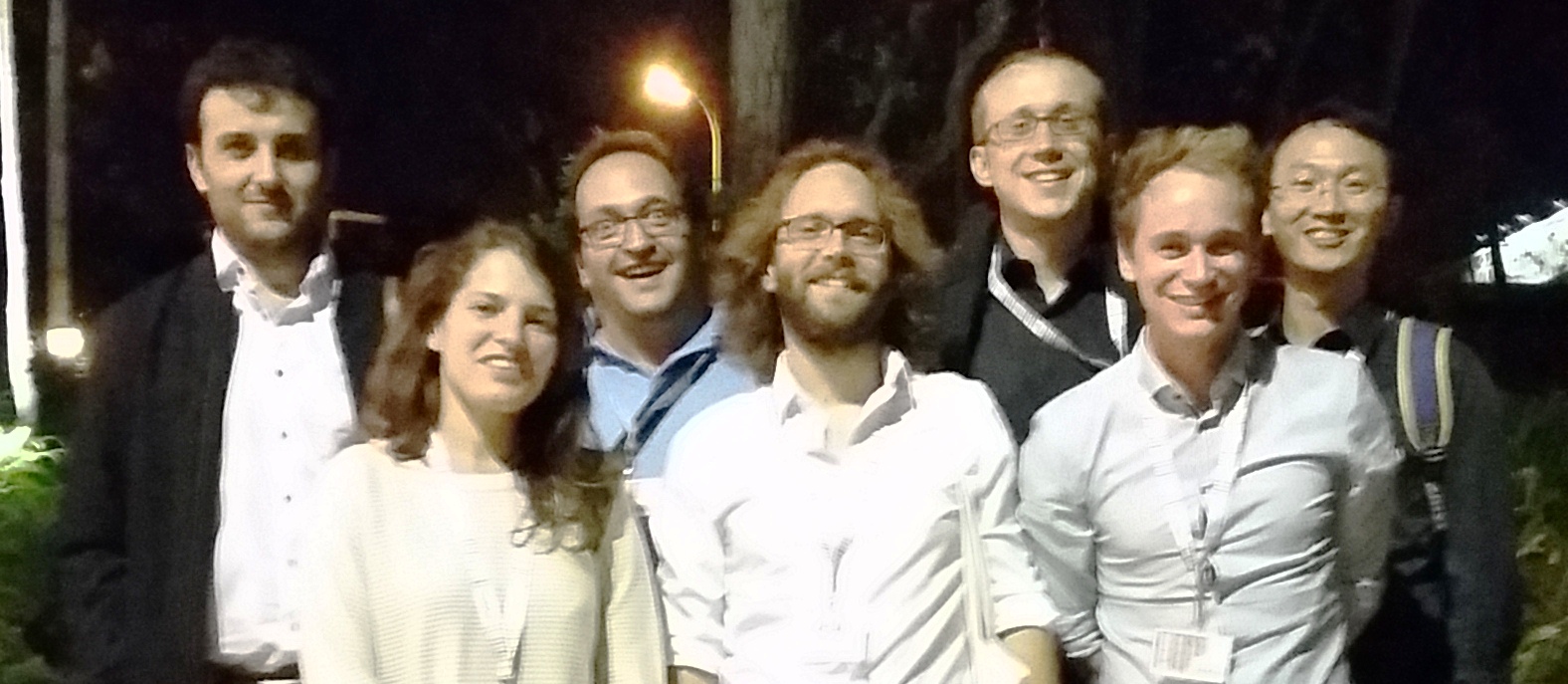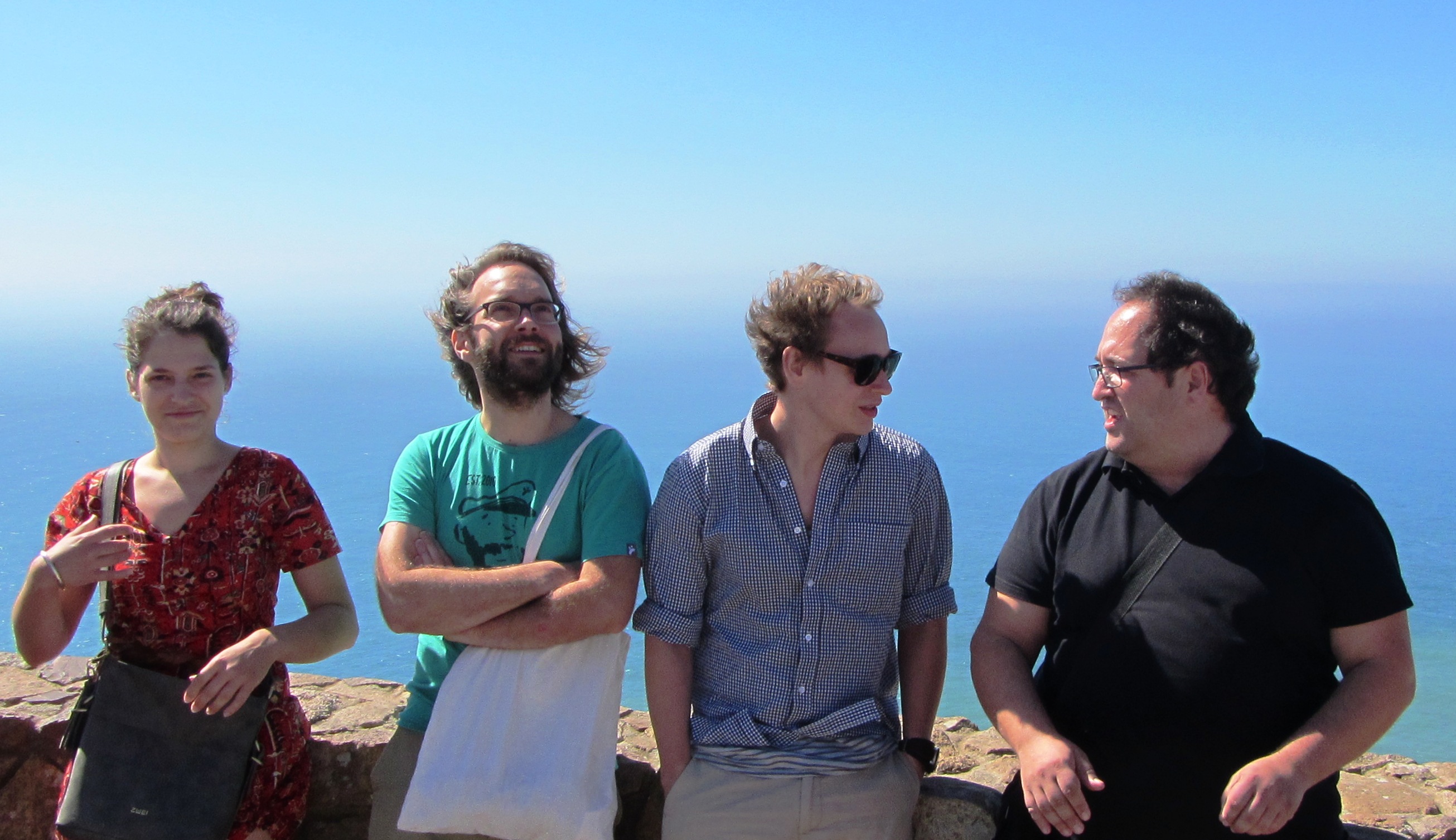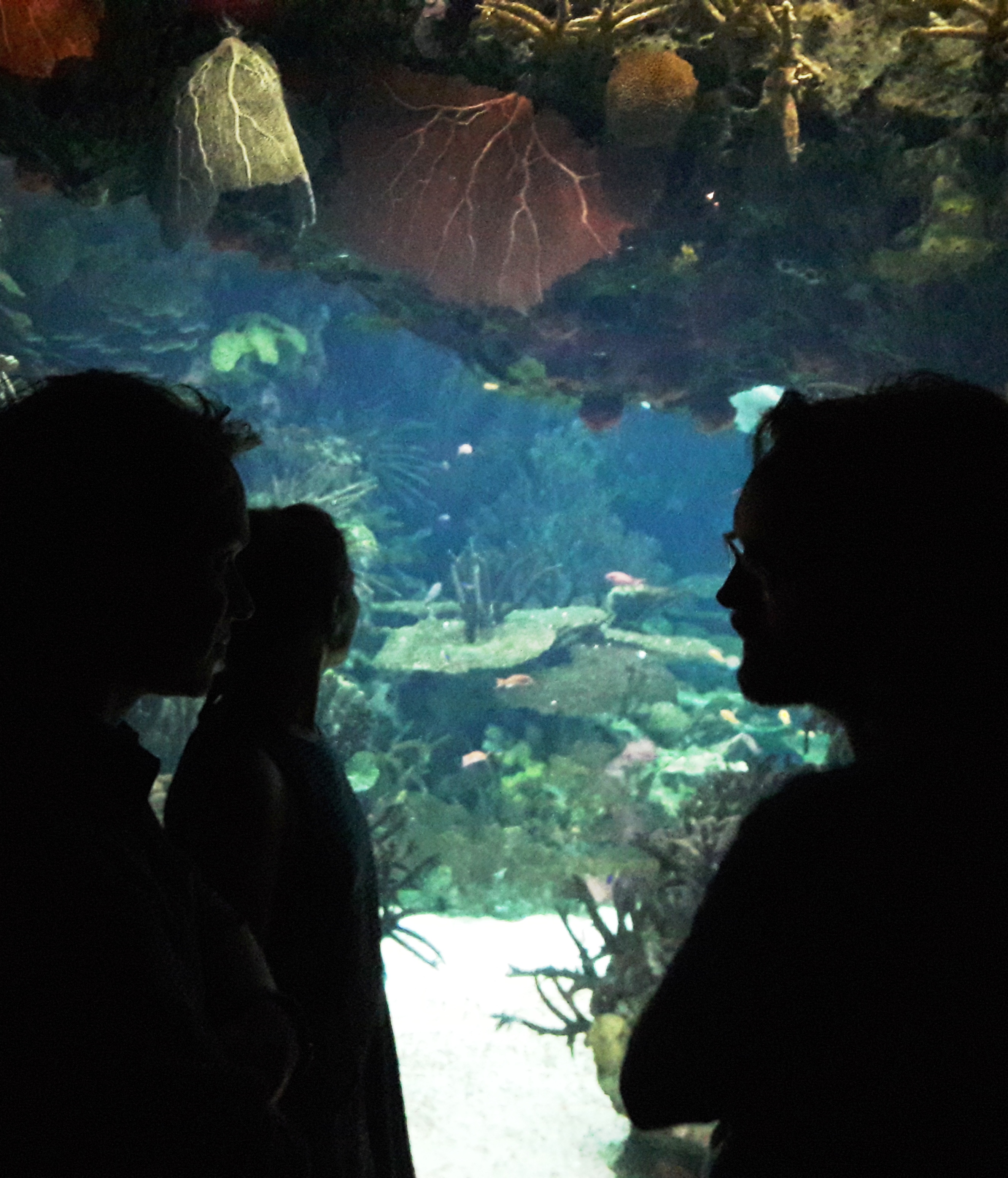 27/ 09/ 2017

An emotional good-bye and see you again!
After almost 5 years in the group and 10 years at the Department Christin sets sails to new shores in industry.
Thank you very much! All the best, good luck and see you again!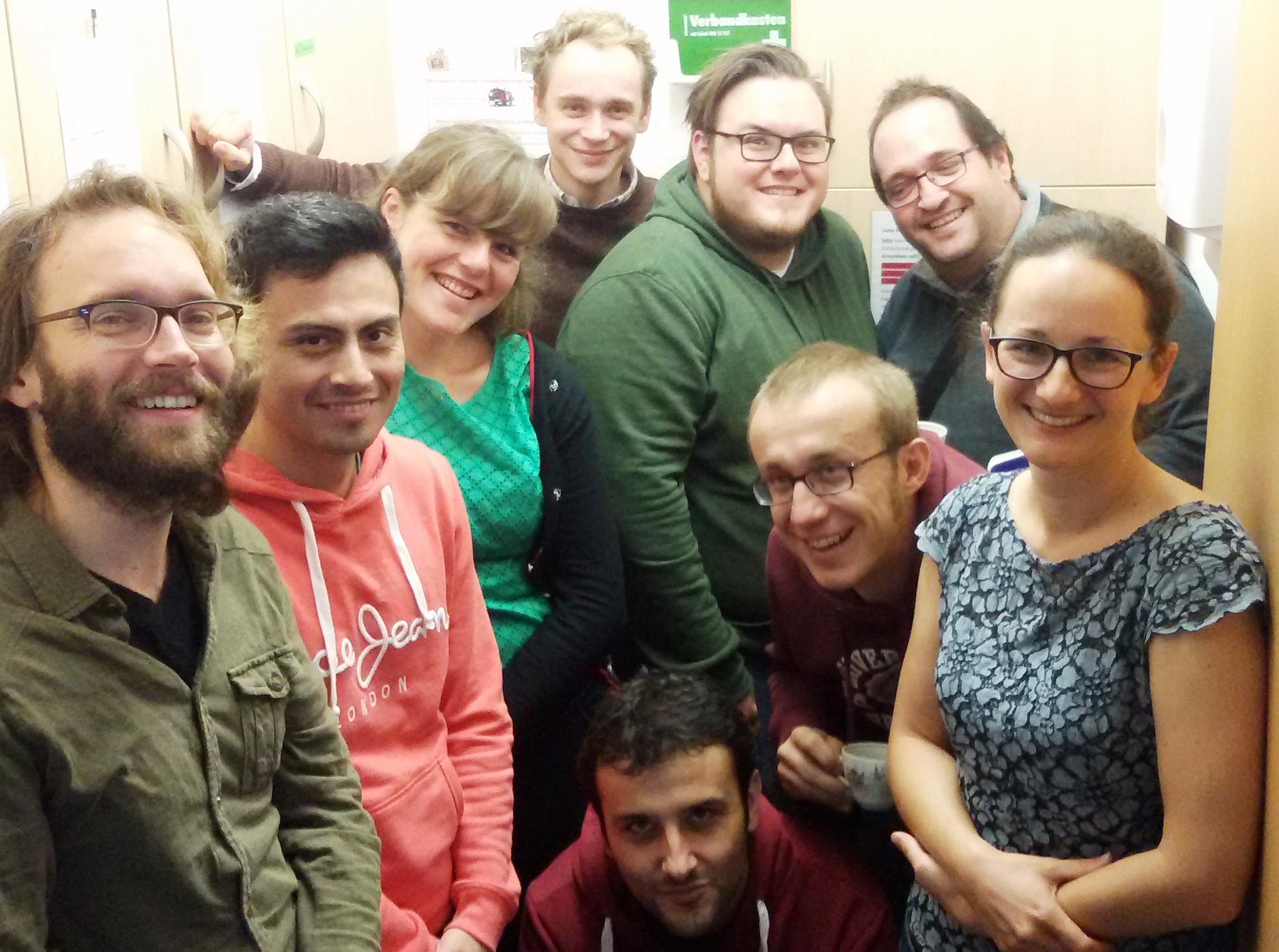 22/ 09/ 2017

Group hiking:
For our annual hiking tour only a few could make it, but these possessed high stamina and high power!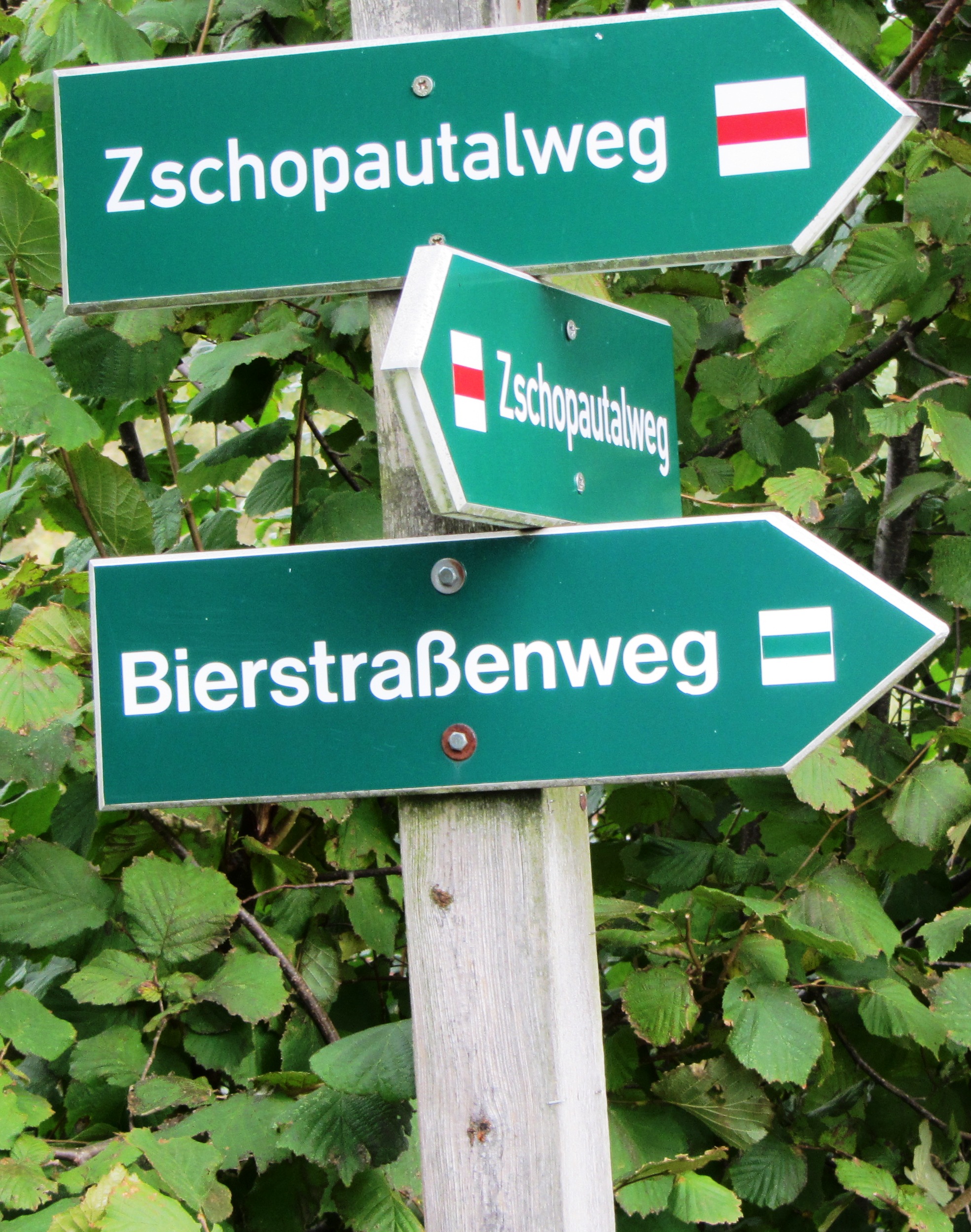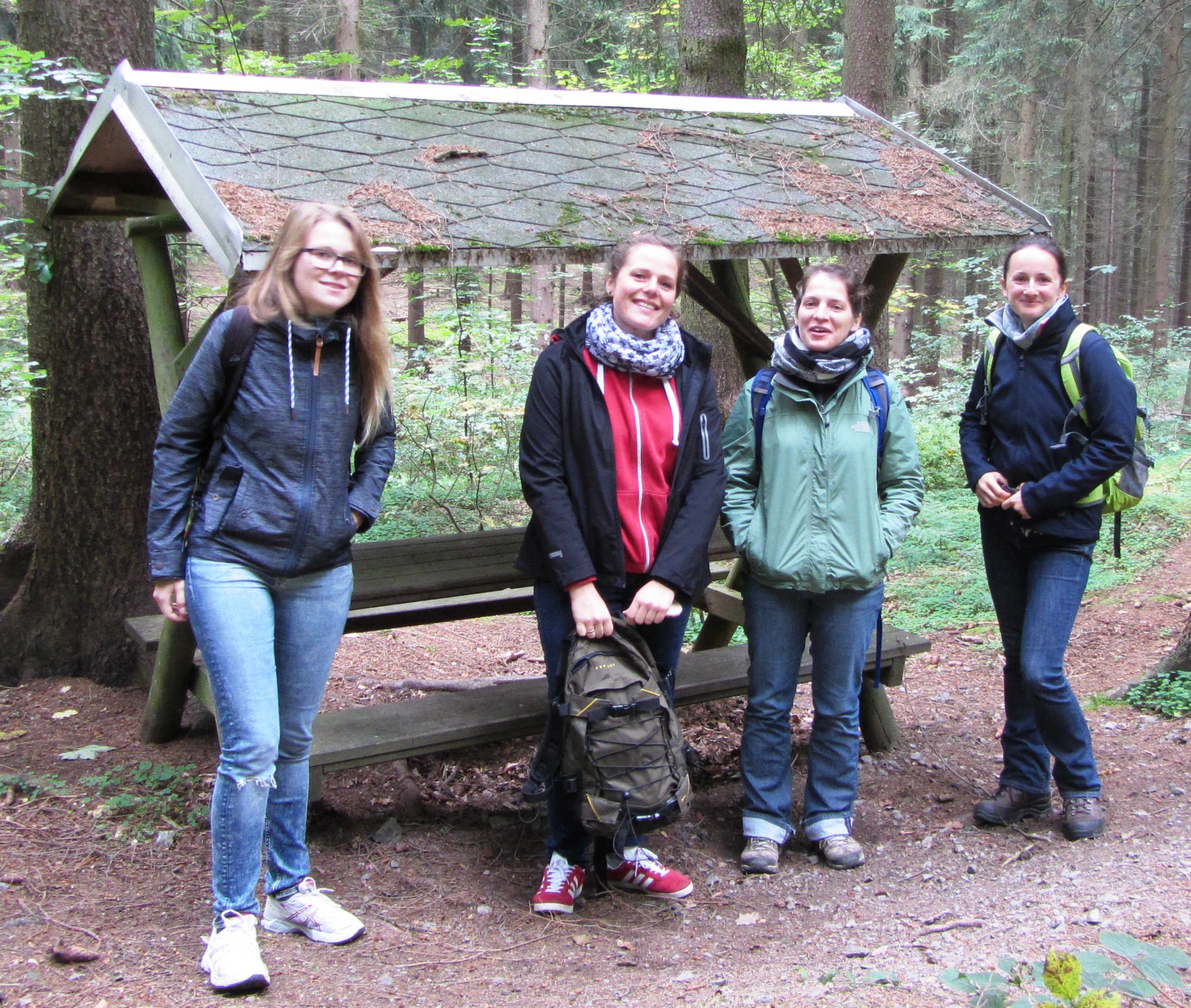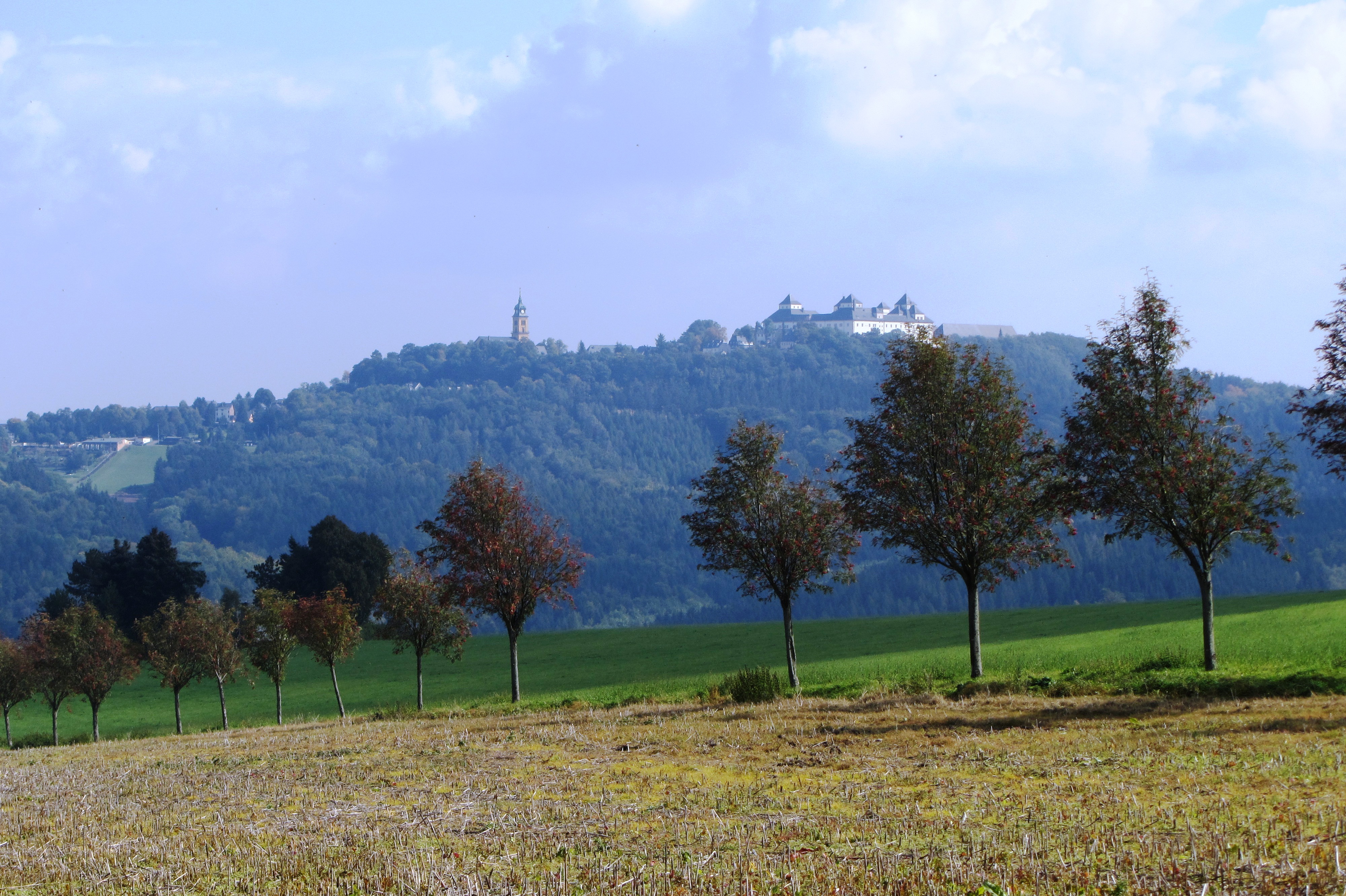 24/ 08/ 2017

UMB-excursion:
Our group was in charge of organizing this years excursion of the Department. We went to the Auwaldstation and the feedback showed that it was a felicitous day!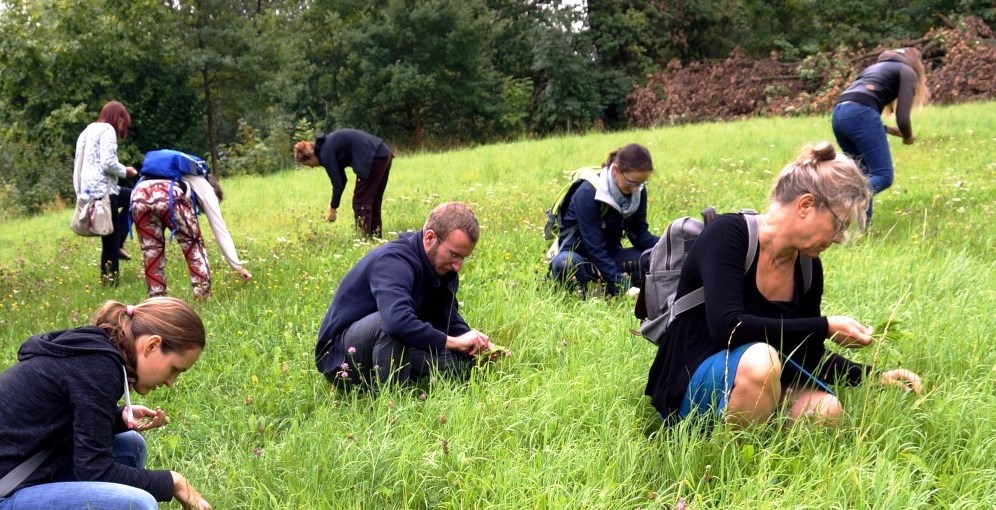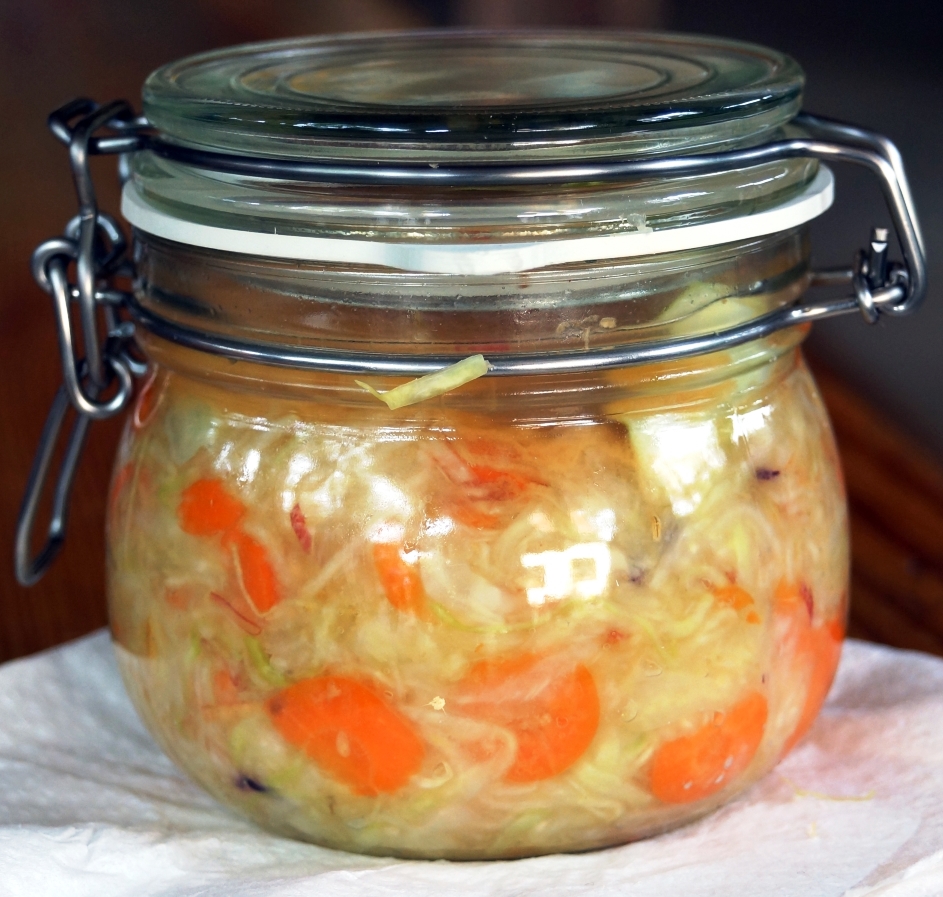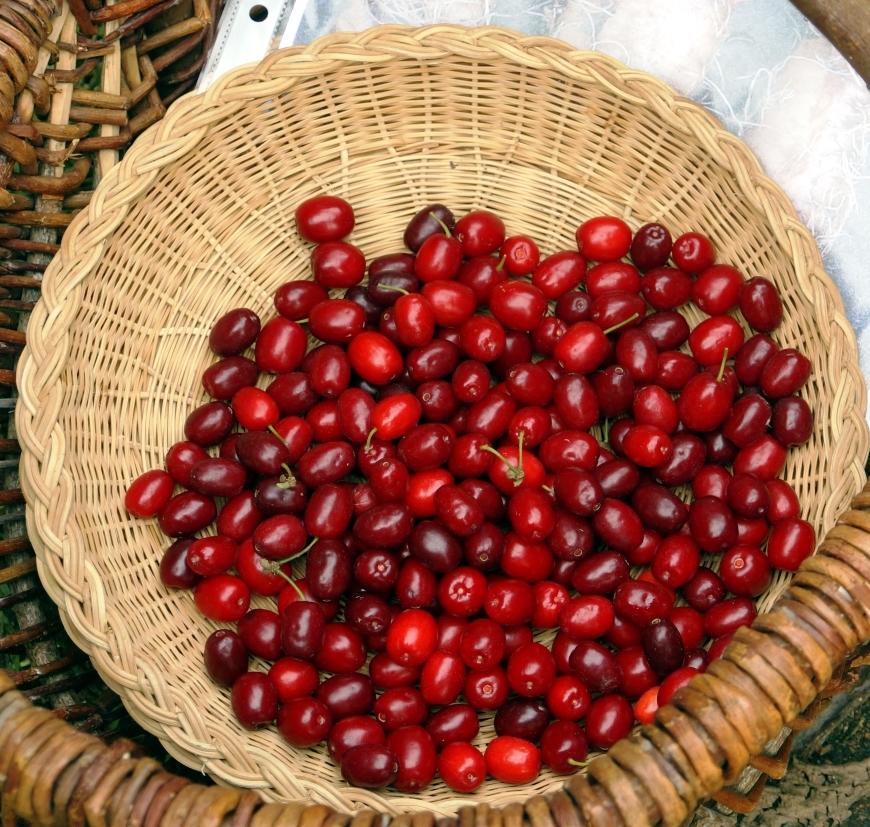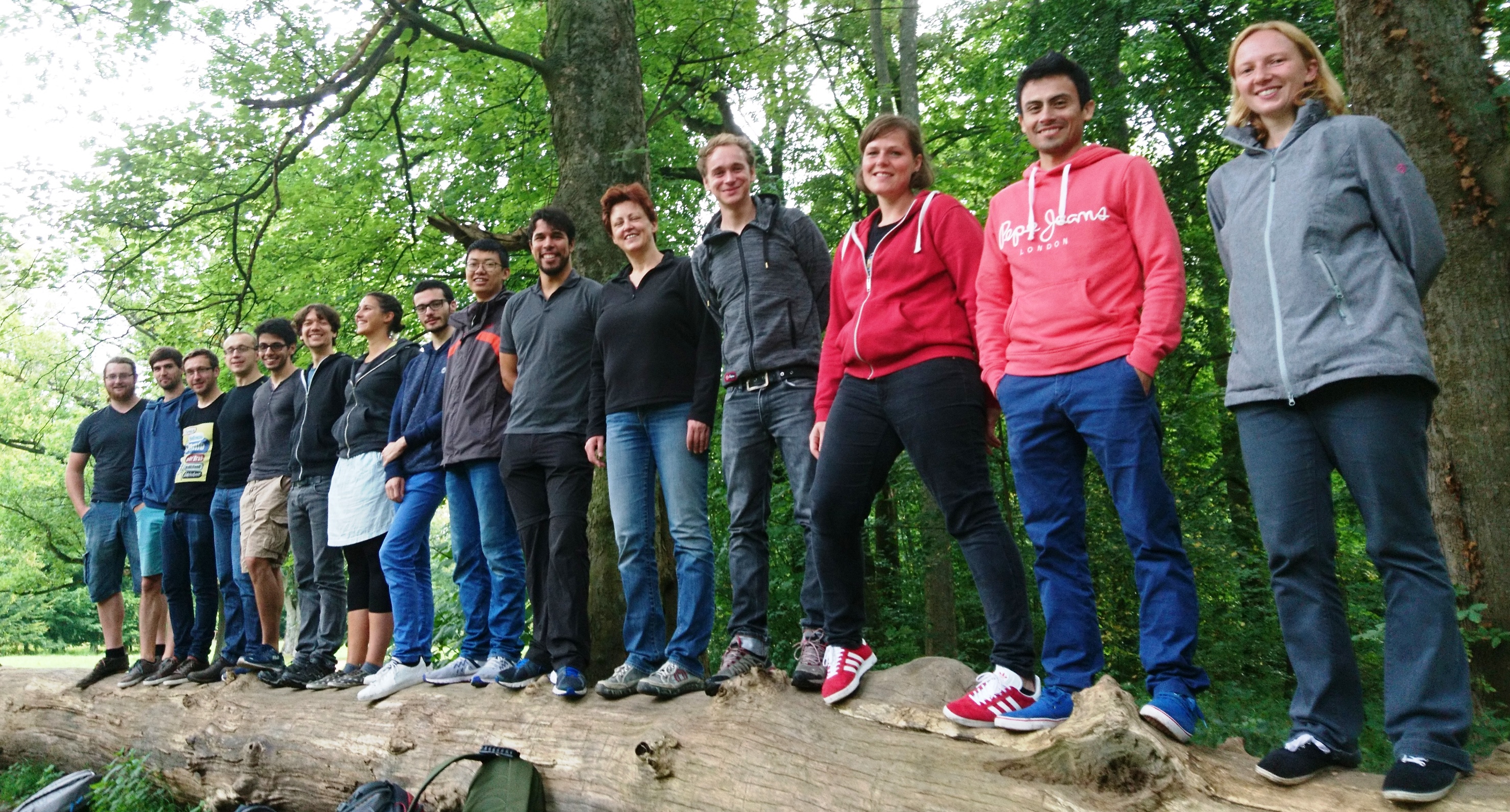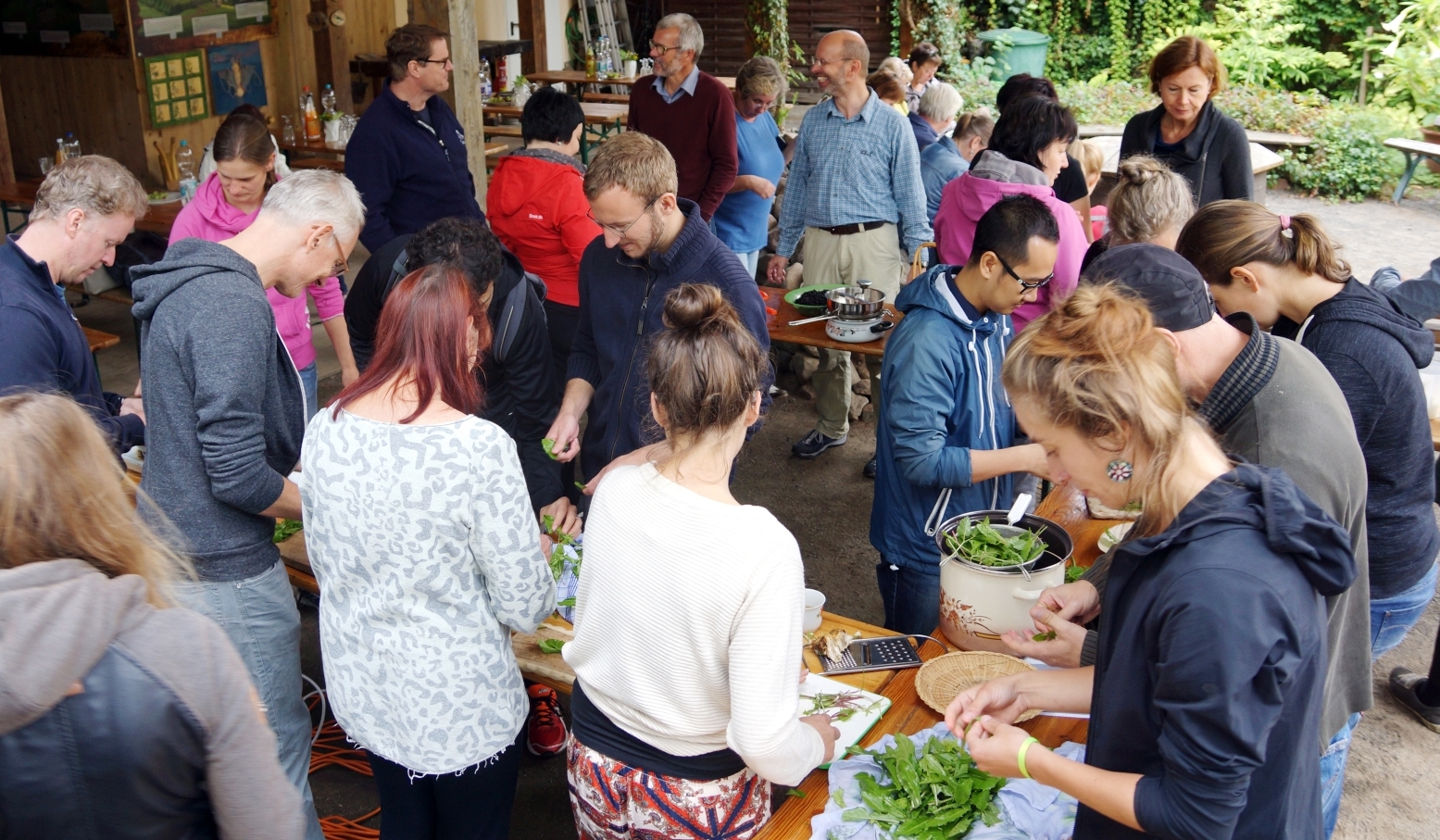 12/ 05/ 2017

2nd PhD-defence of the group:
Now Dr. rer. nat. Benjamin (Korth) finished with highest honours
Congratulations!!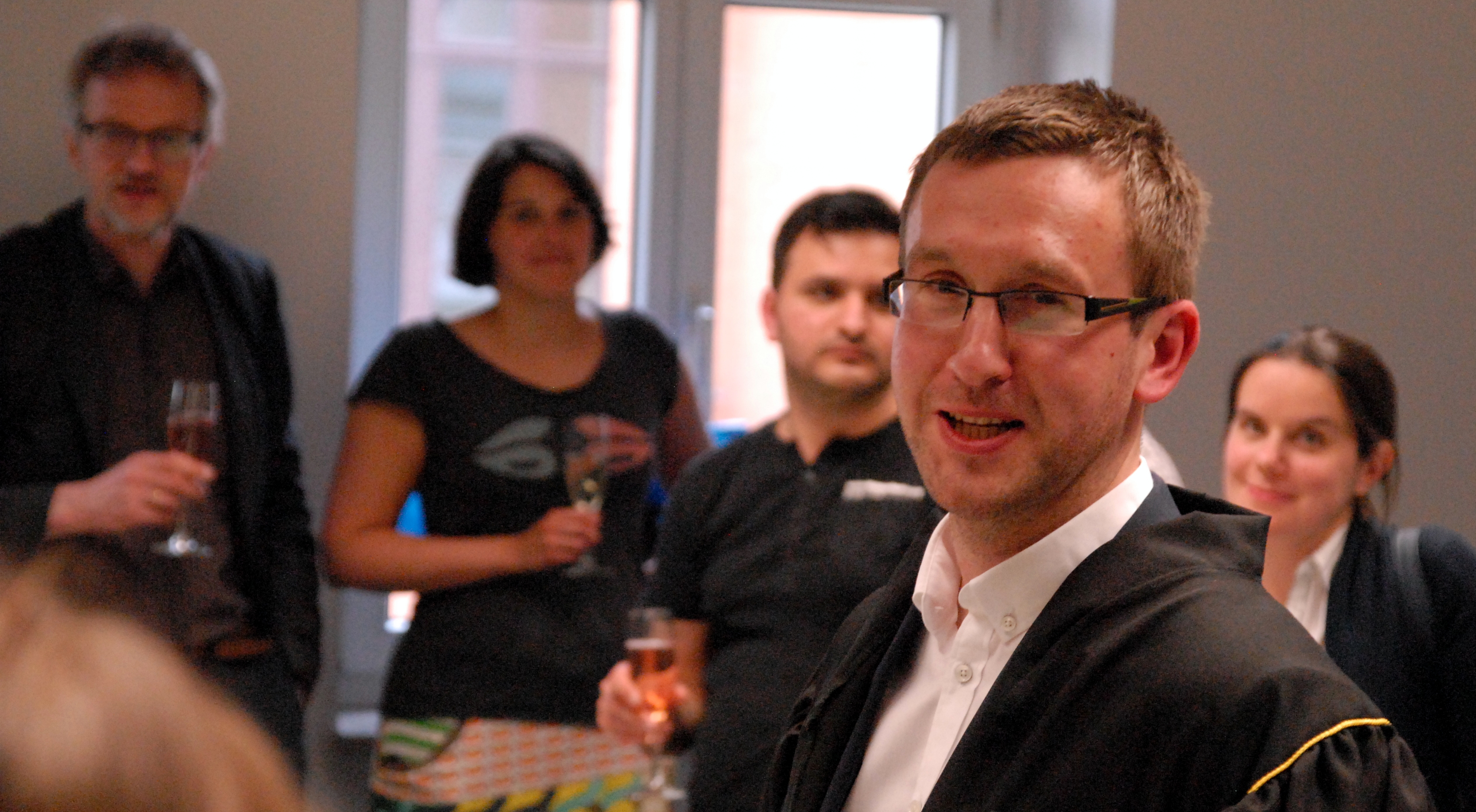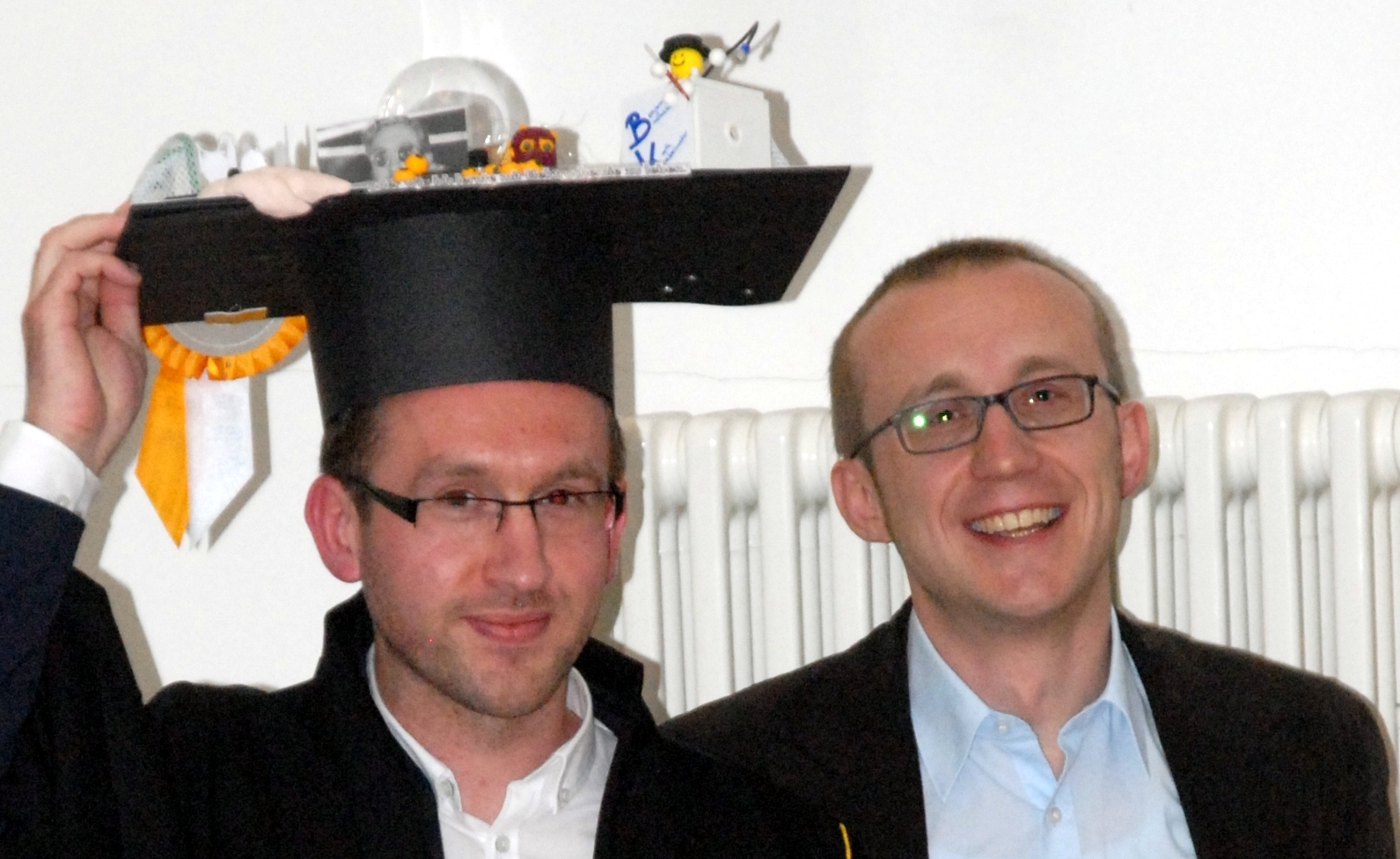 16/ 12/ 2016

1st PhD-defence of the group:
Now Dr. rer. nat. Carla (Gimkiewicz) did a very good job.
Congratulations!!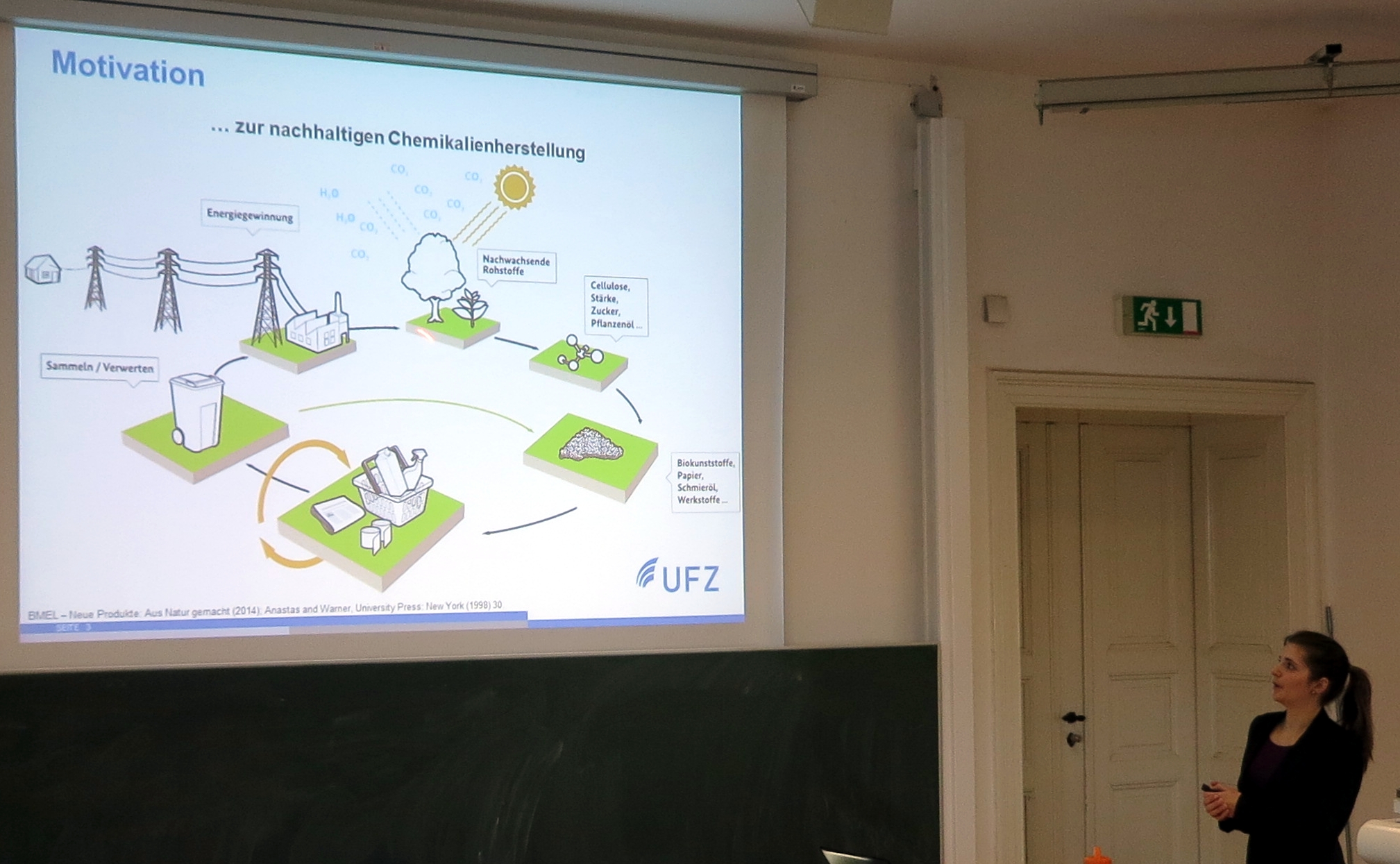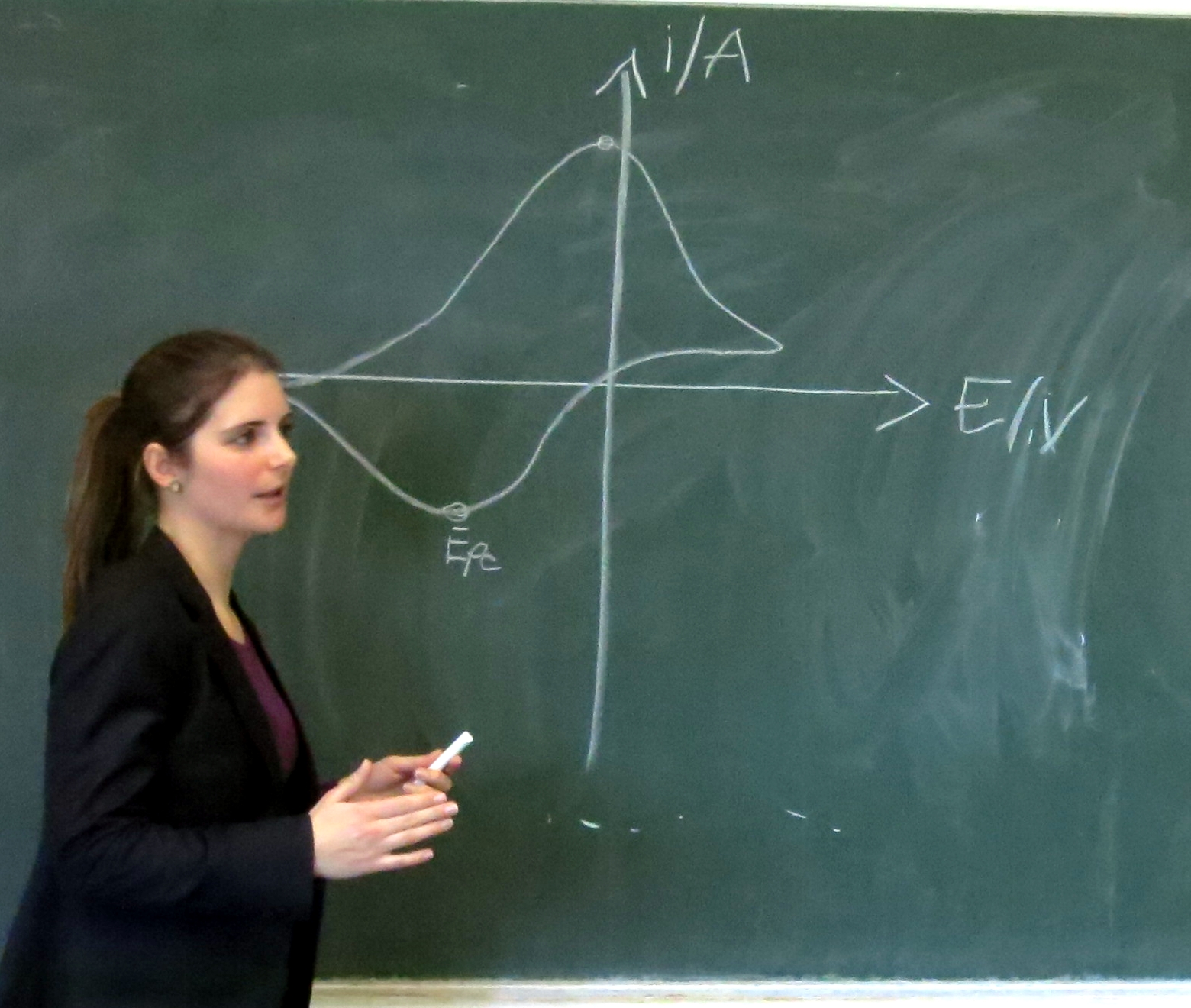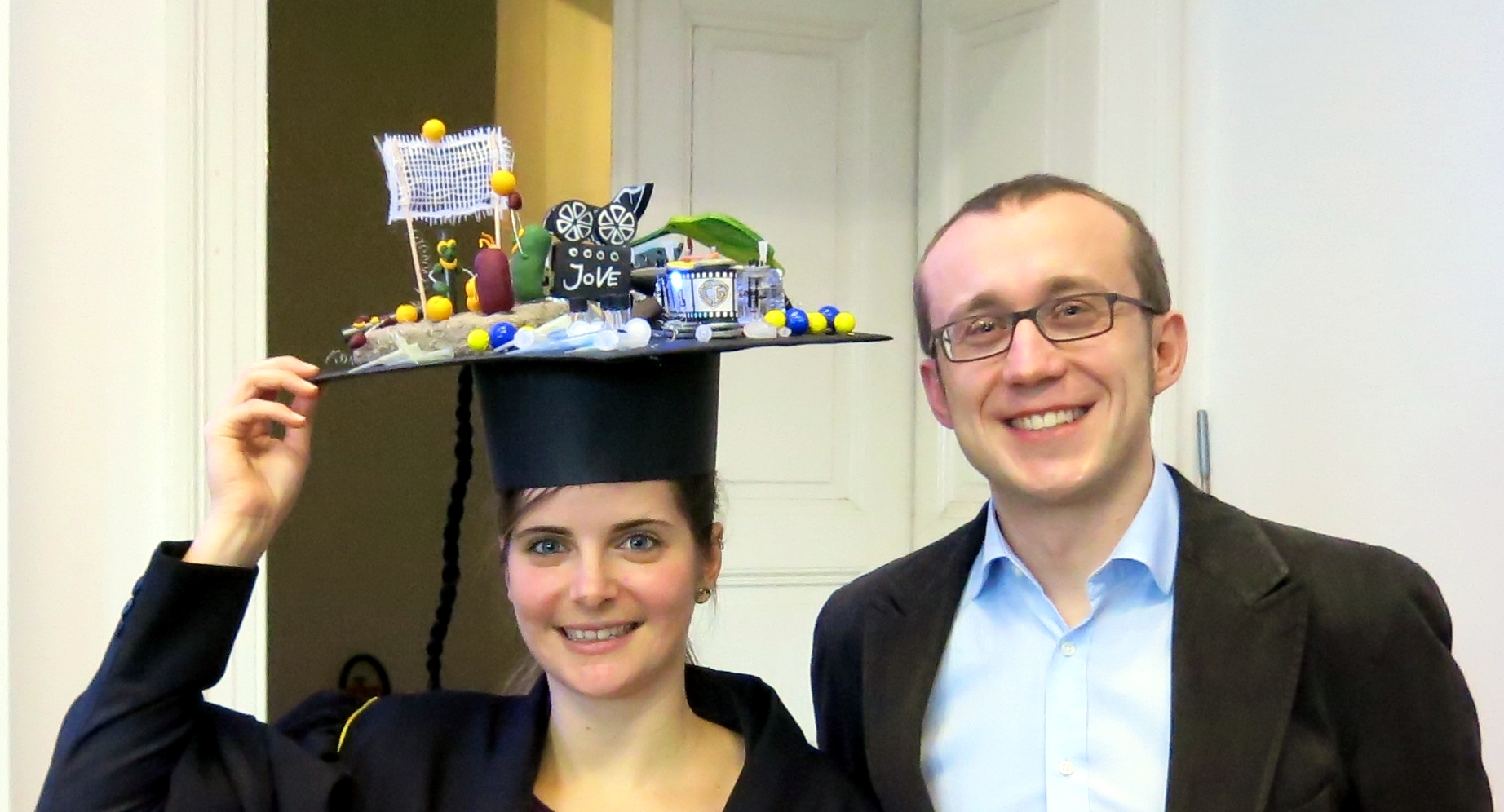 15/ 12/ 2016

Farewell to Serena (Simonetti): After having 3 excellent months under the supervision of Christin she returns to Rome. Ciao!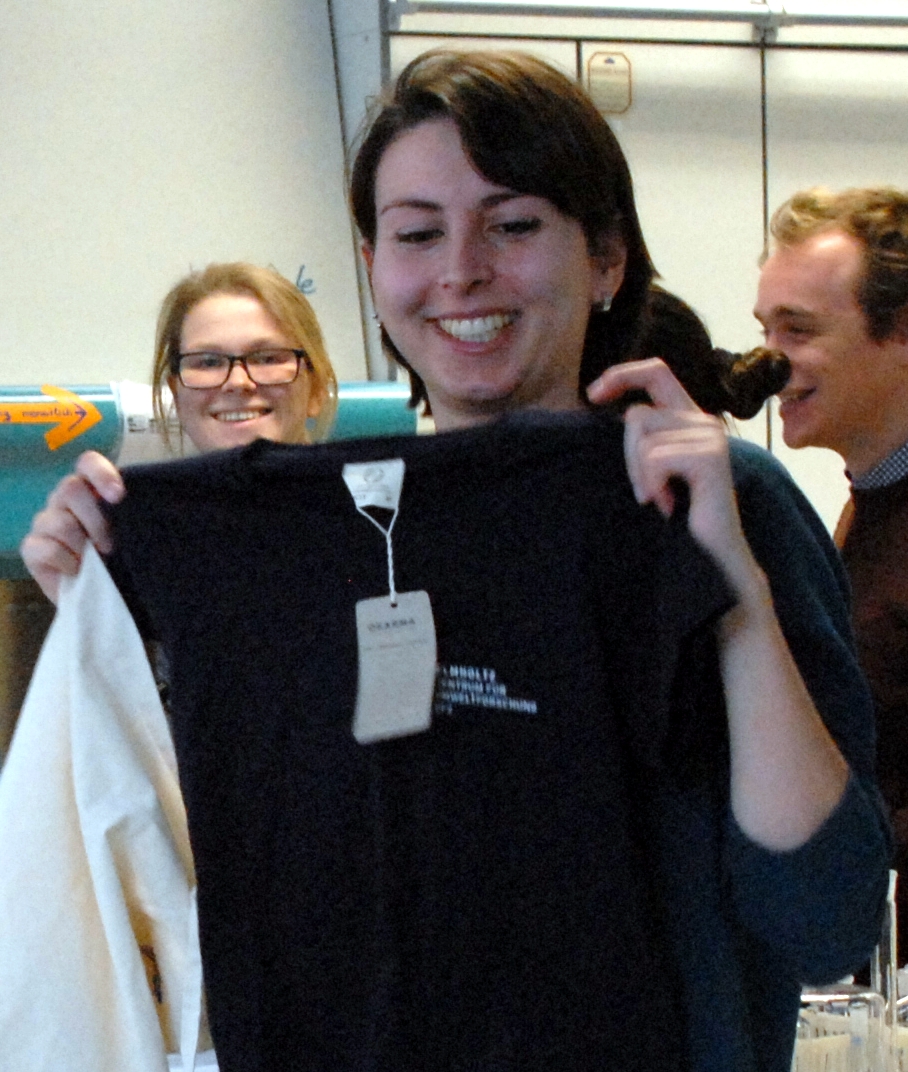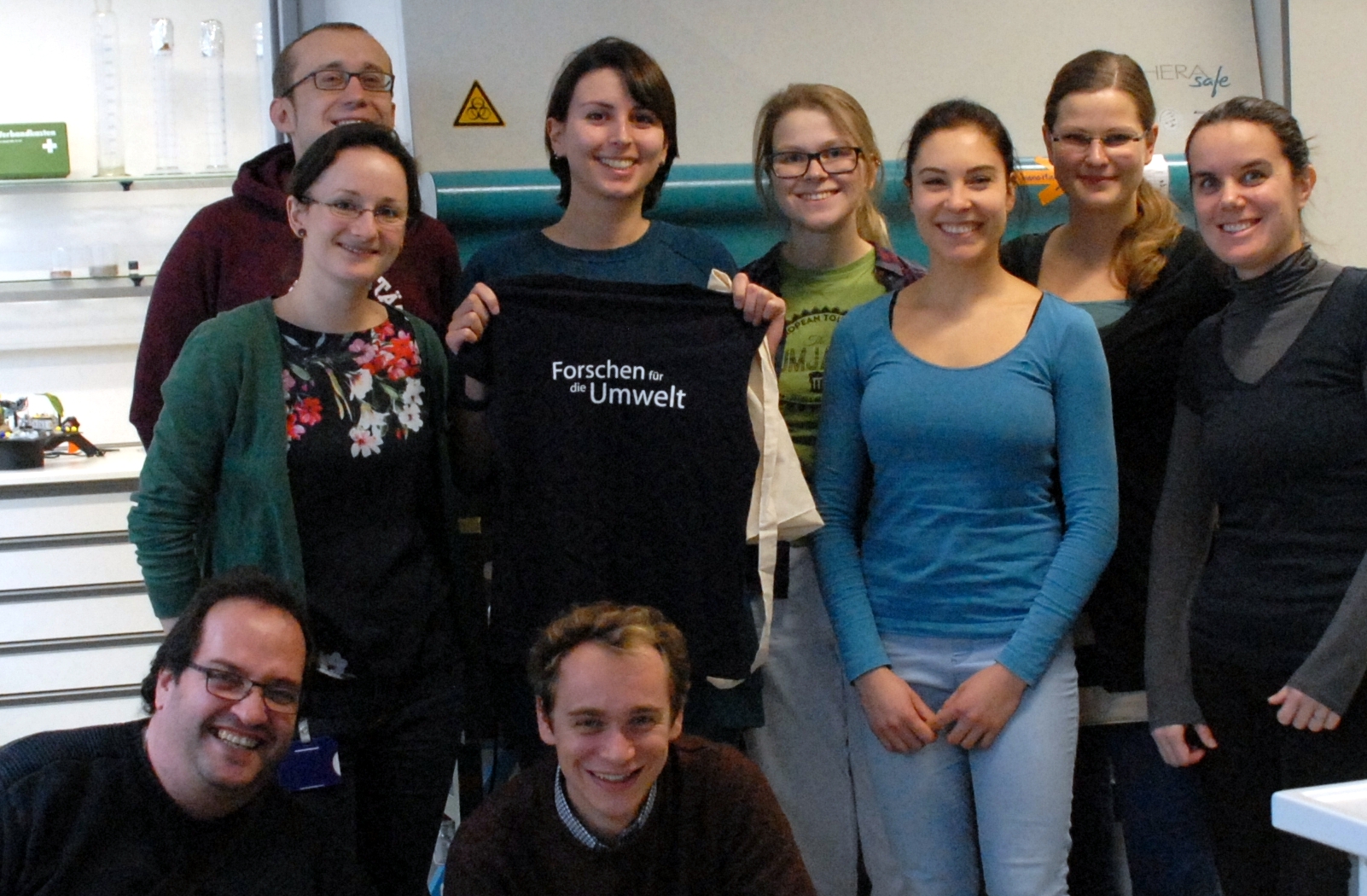 26-28/ 09/ 2016

EU-ISMET in Rome: Our continental meeting of the "scientific family" in the Italian capital was great fun and a great success! We contributed 3 talks and 4 posters.

Excellent 4 out of 6 awards for our contributions:
Best Oral Presentation by Benni
Second runner-up Oral Presentation by Christin

Runner-up Poster by Christin
Second runner-up Poster by Babu
(for a collaboration project of us with SOMA)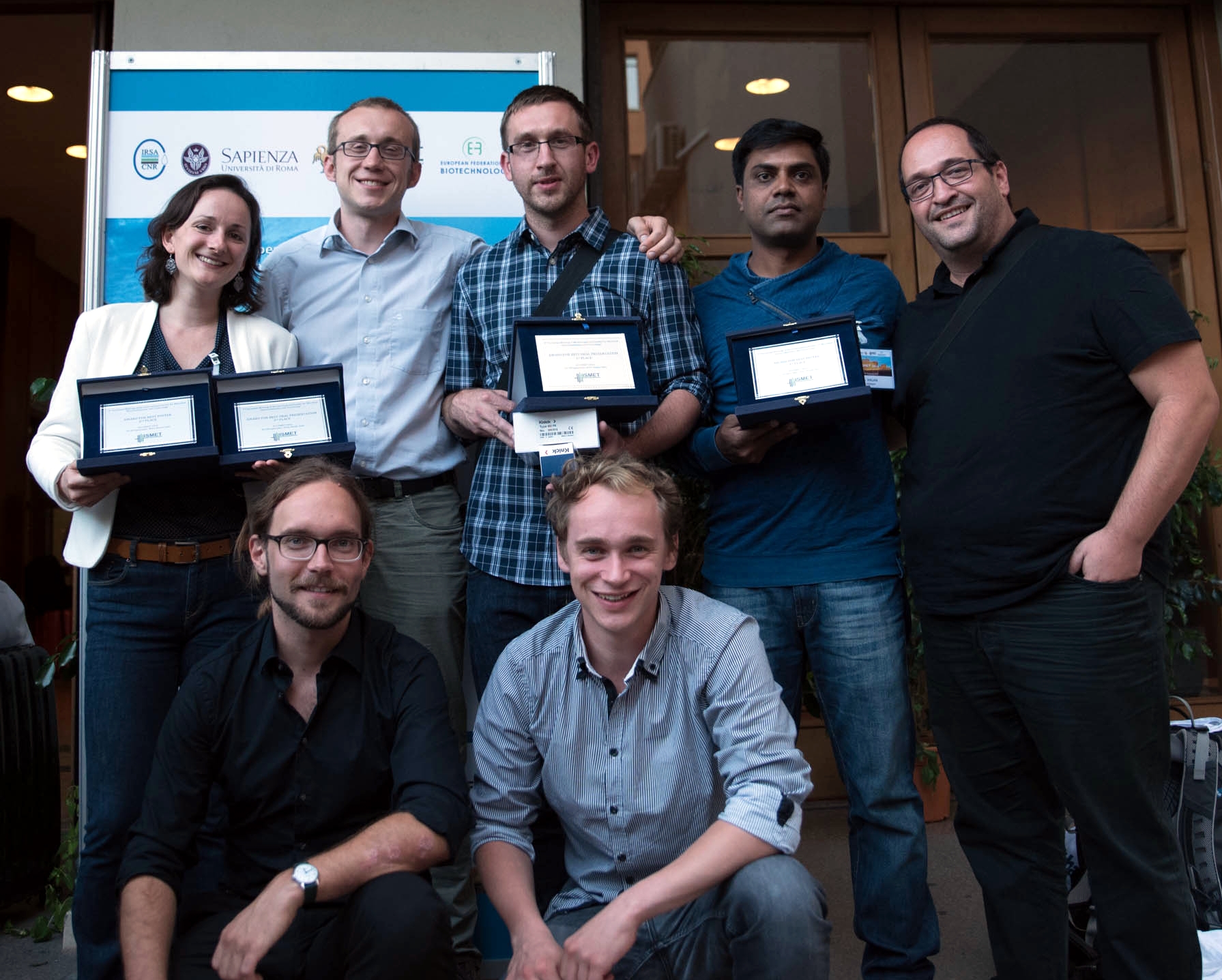 13/ 07/ 2016

Certification of Habilitation - now:
Dr. rer. nat. habil. Falk Harnisch
(Excellent surprise party!)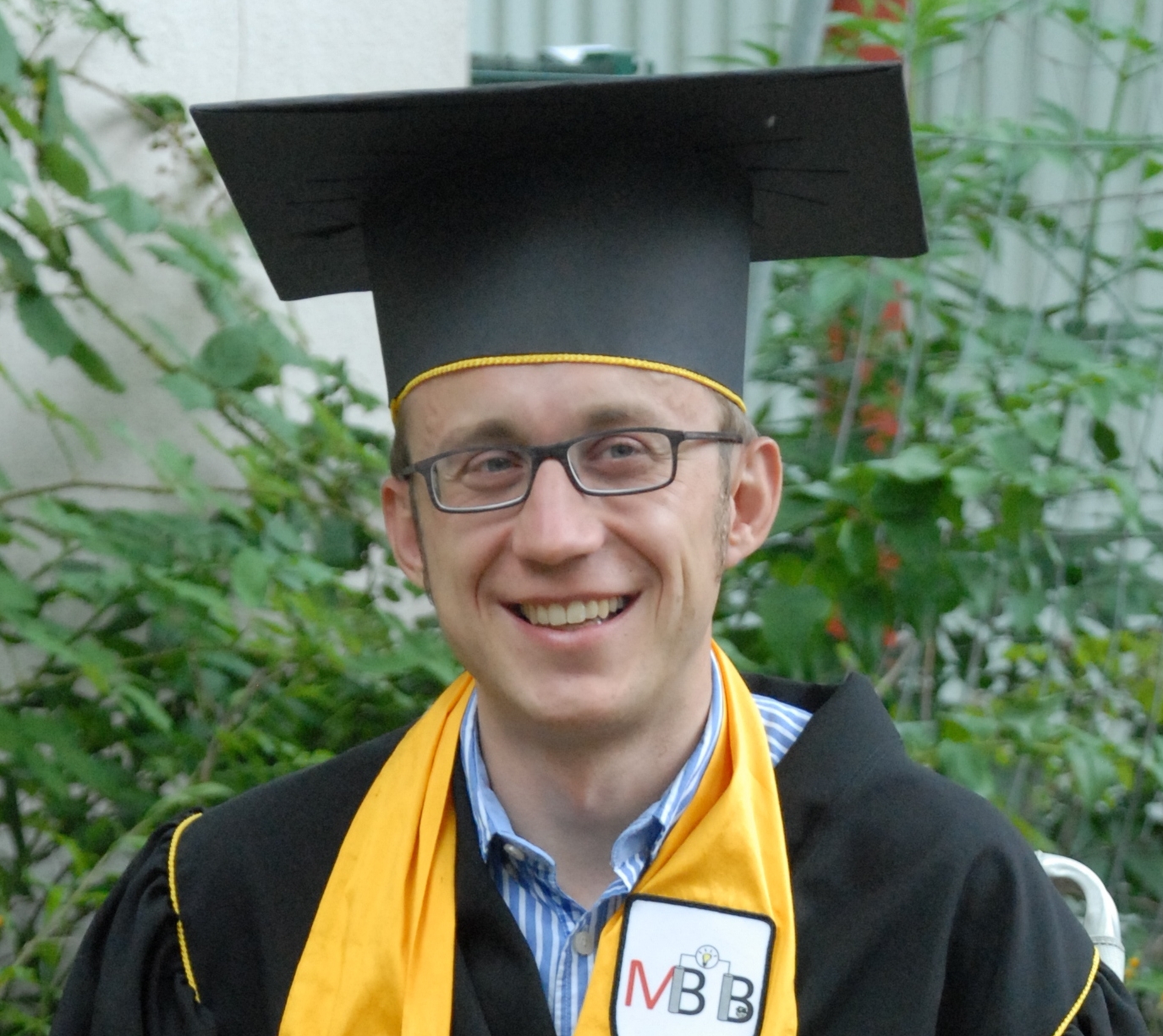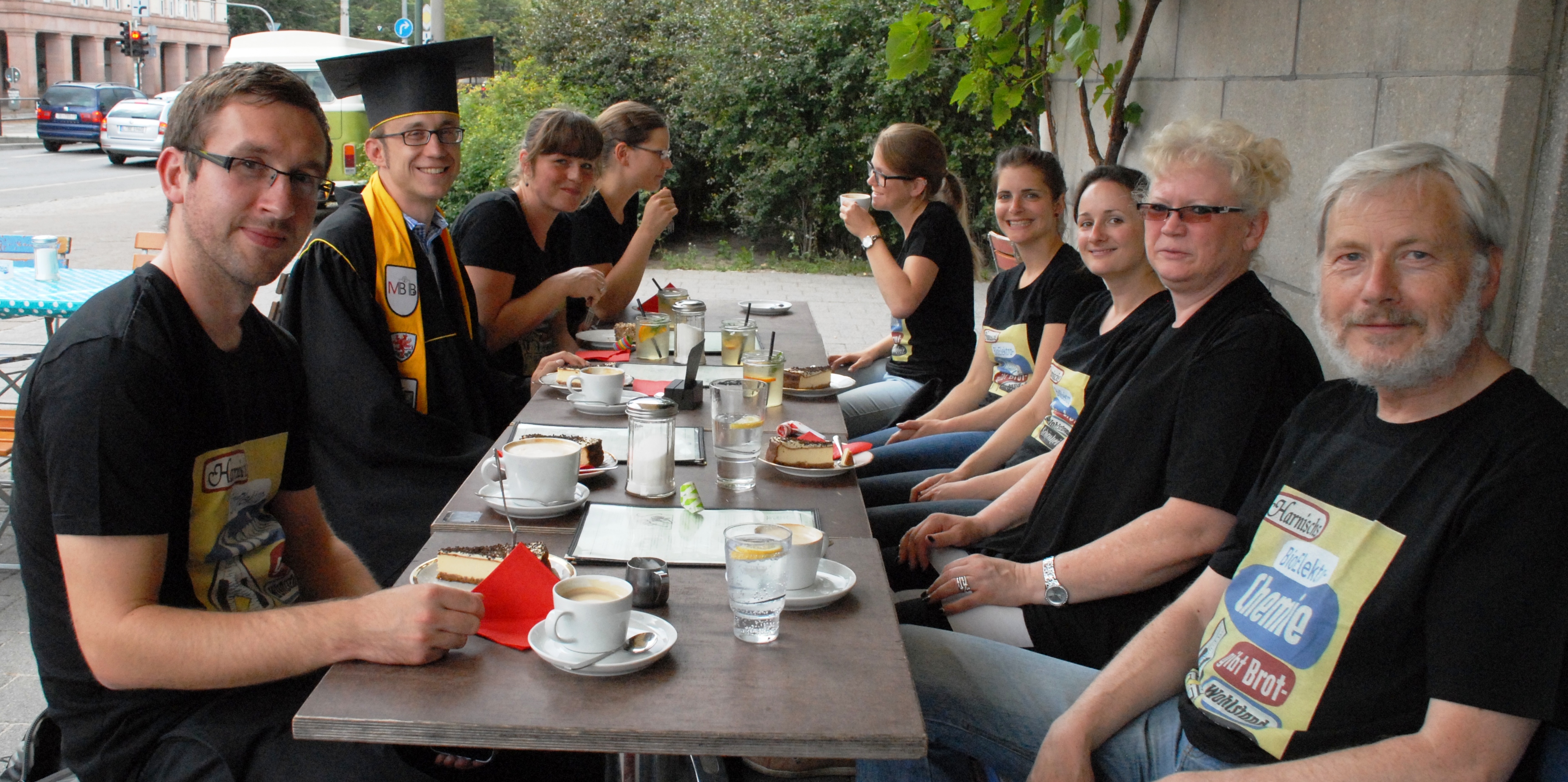 24/ 06/ 2016

Long Night of Science in Leipzig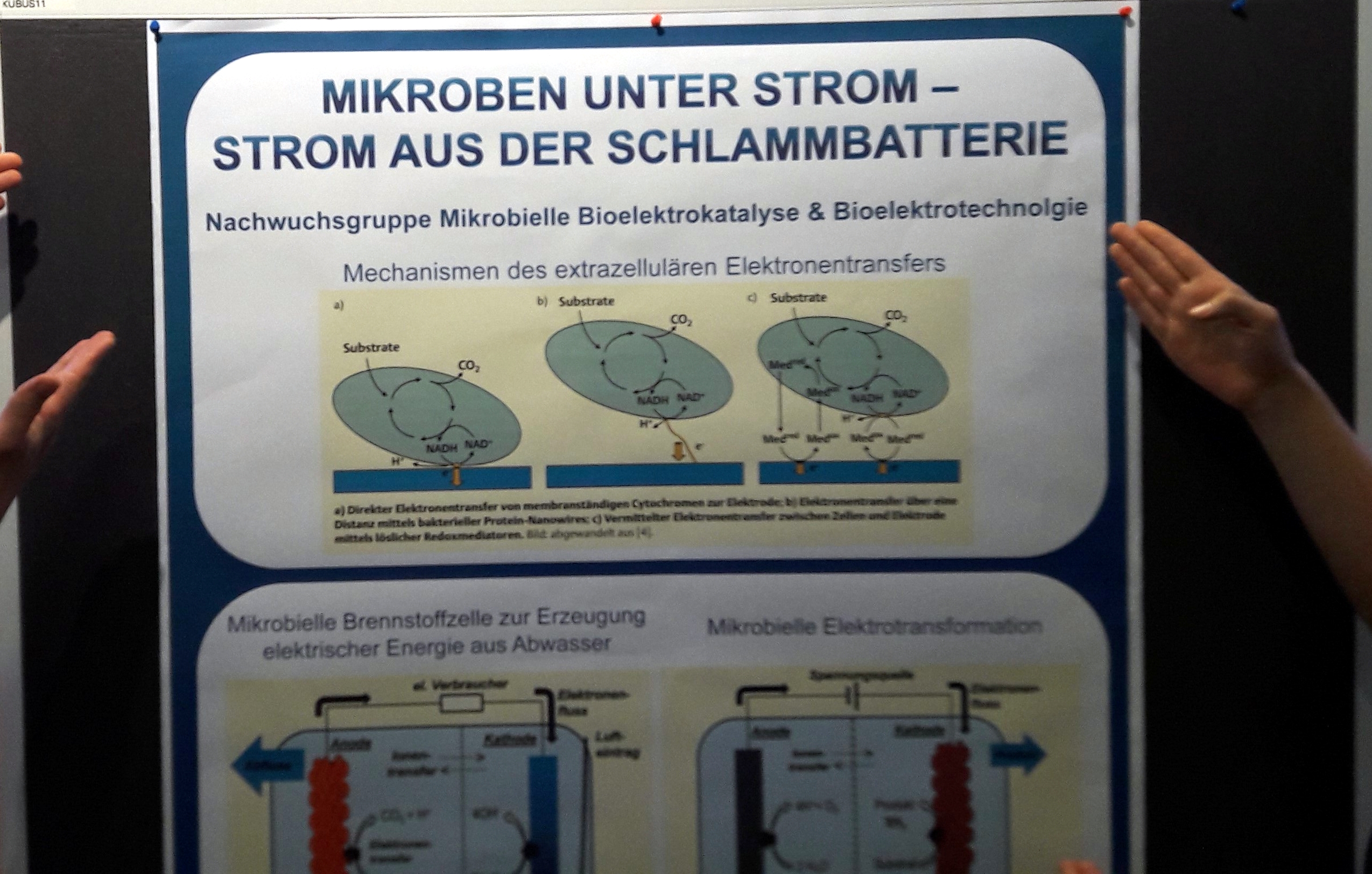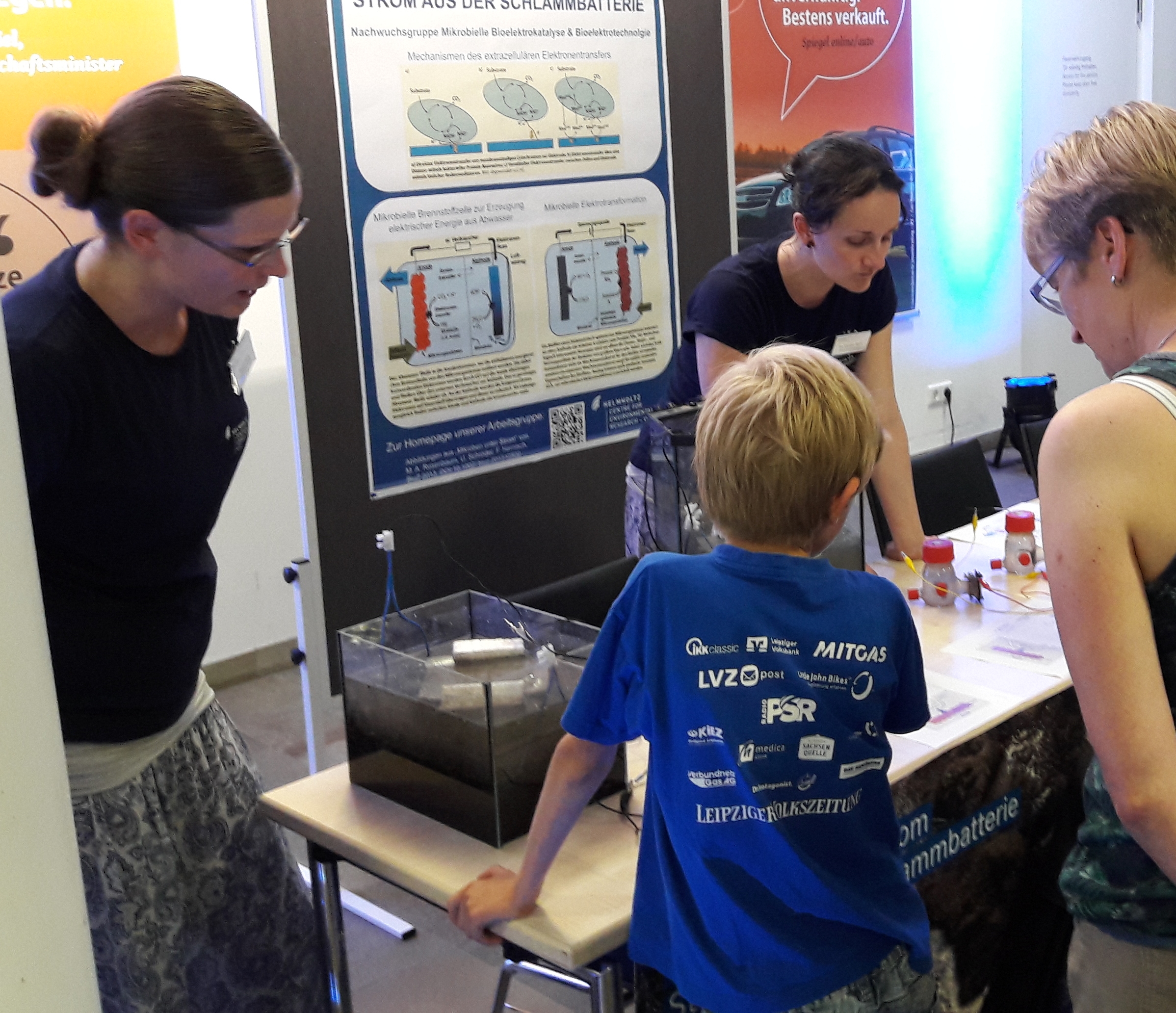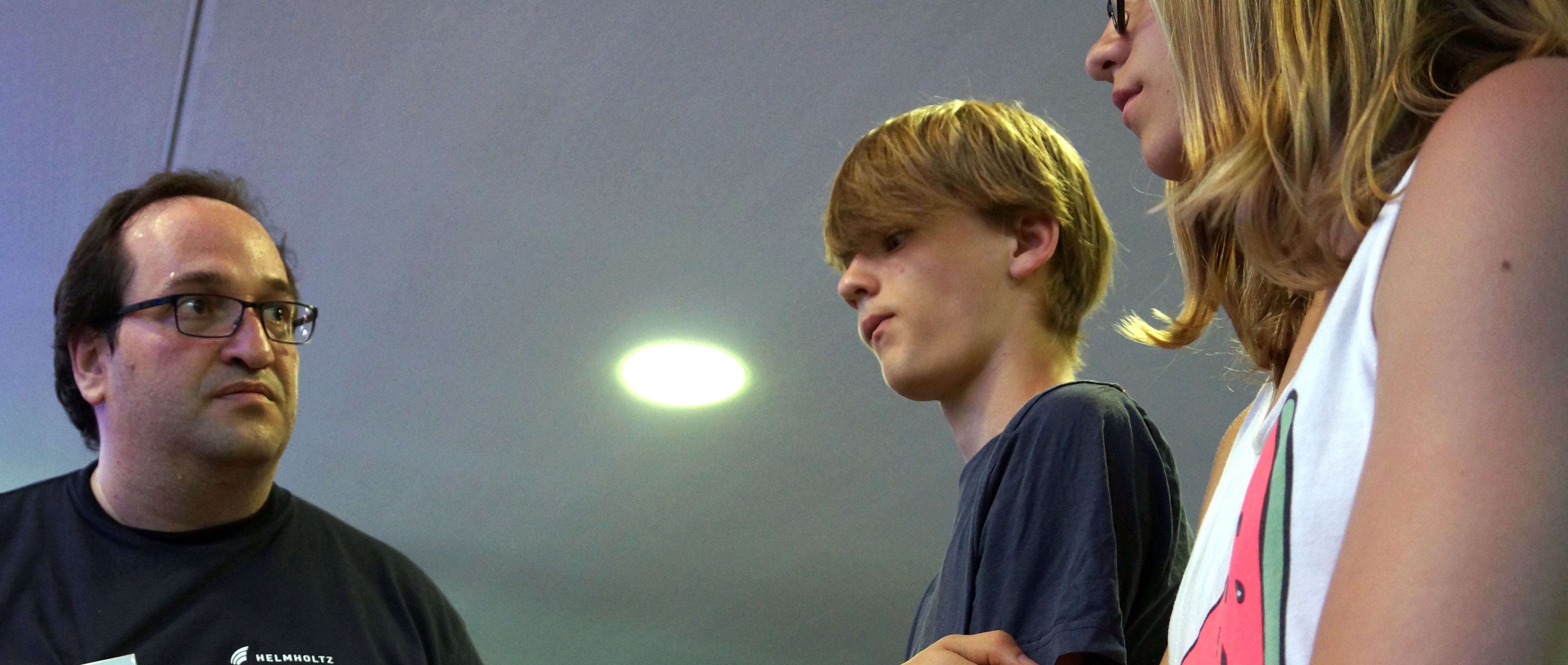 21/ 06/ 2016

Midsummer BBQ:
Celebrating birthdays, the acceptance of four papers (and ourselves).
[Northern Ireland 0 - 1 Germany]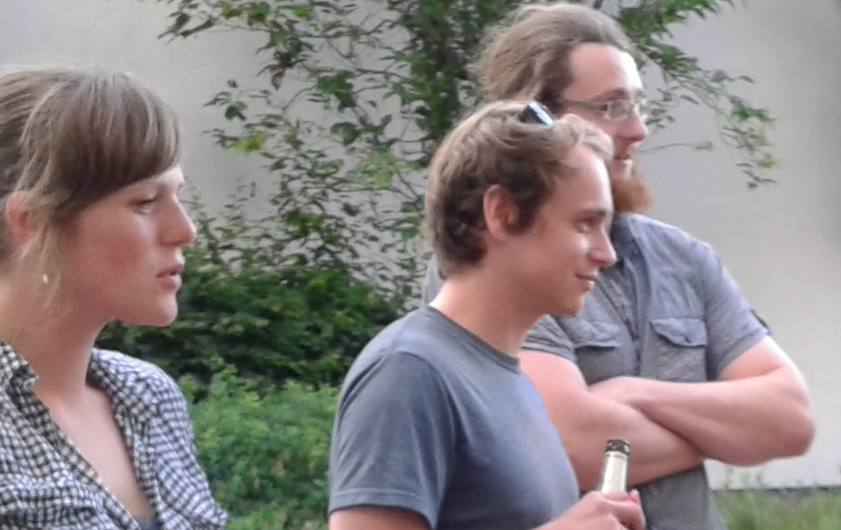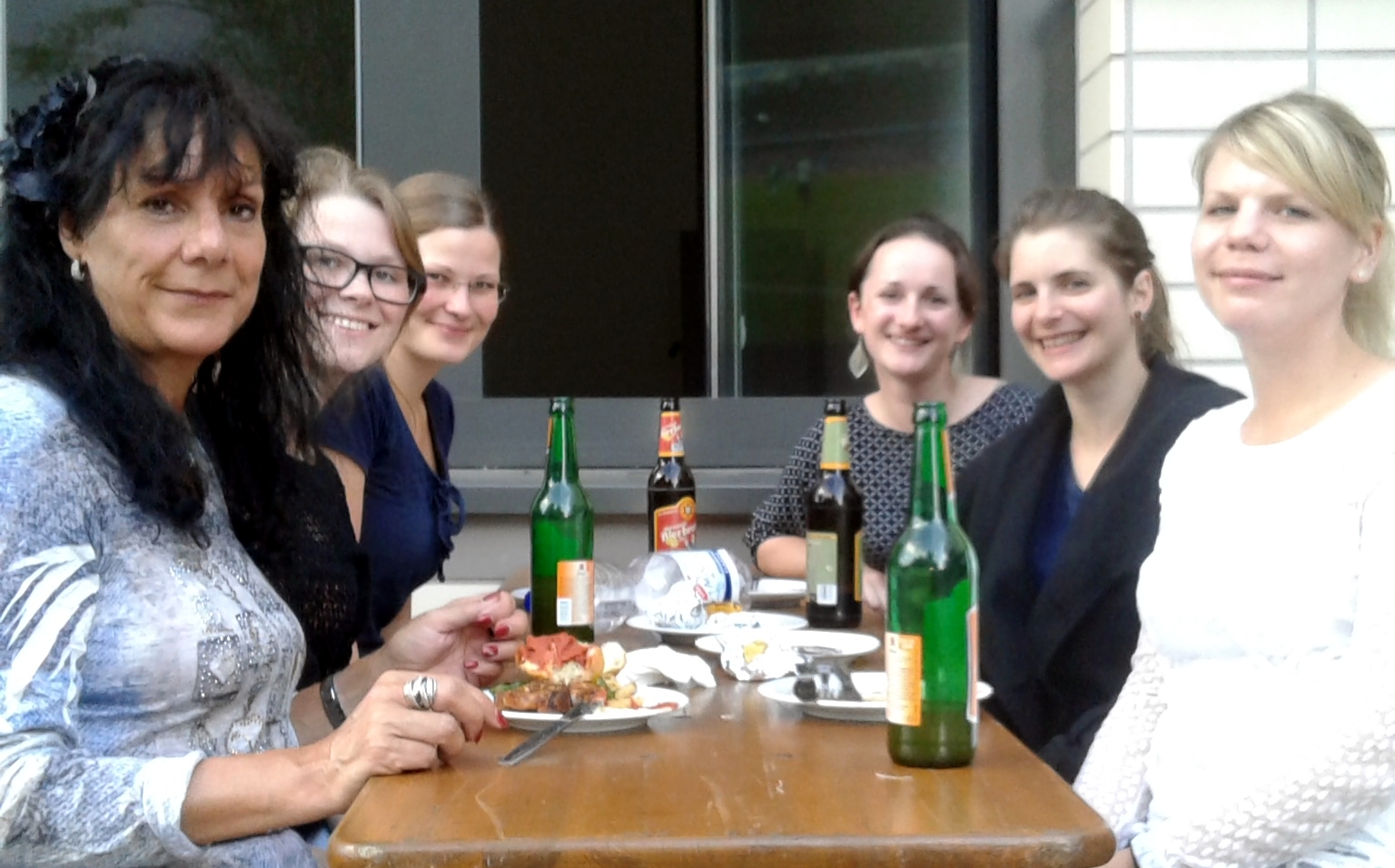 19/ 05/ 2016

Hiking in the Saale-Unstrut vinyards near Freyburg
(Unfortunately this year it was only a small squad.)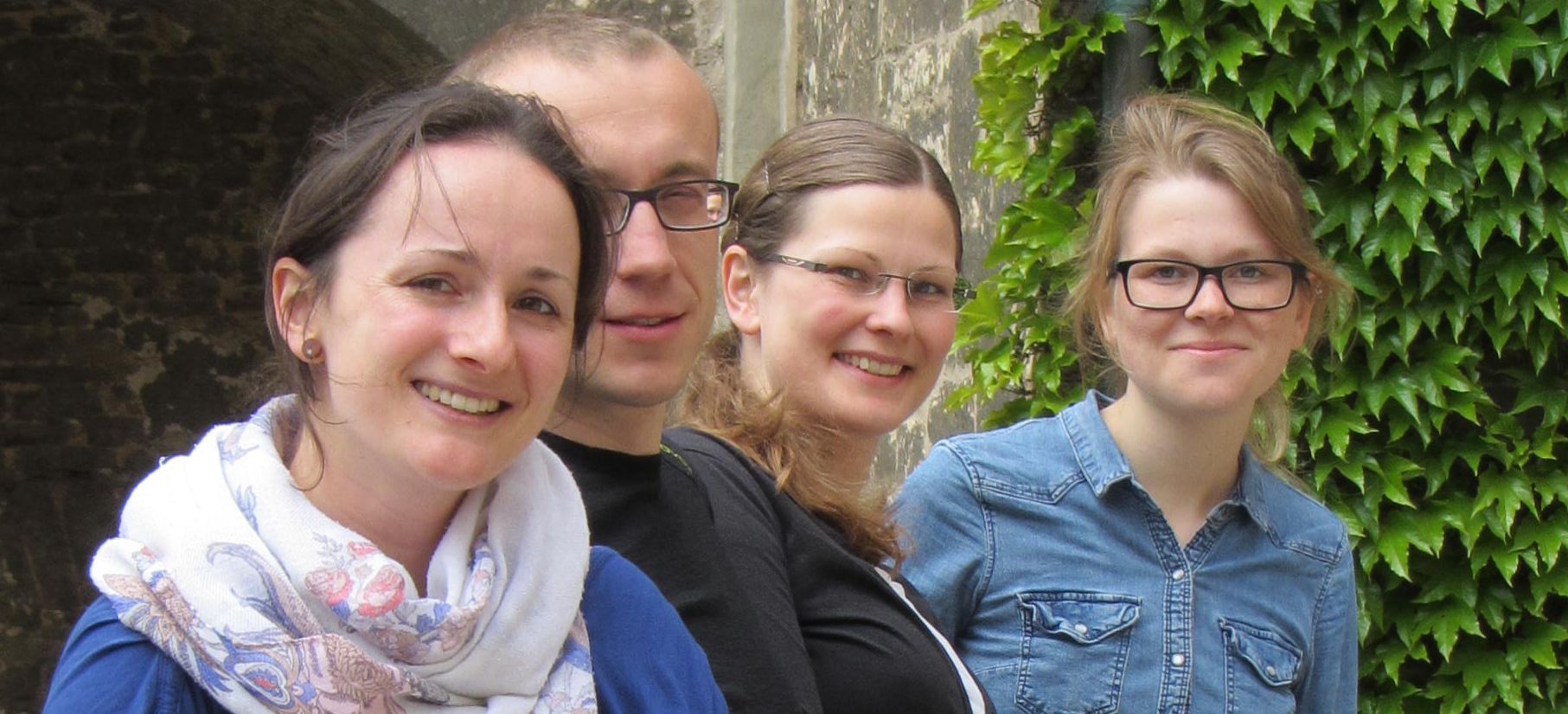 07/ 04/ 2016

Crime scene geocaching (and dinner as well as party afterwards) for celebrating the UFZ-Research Award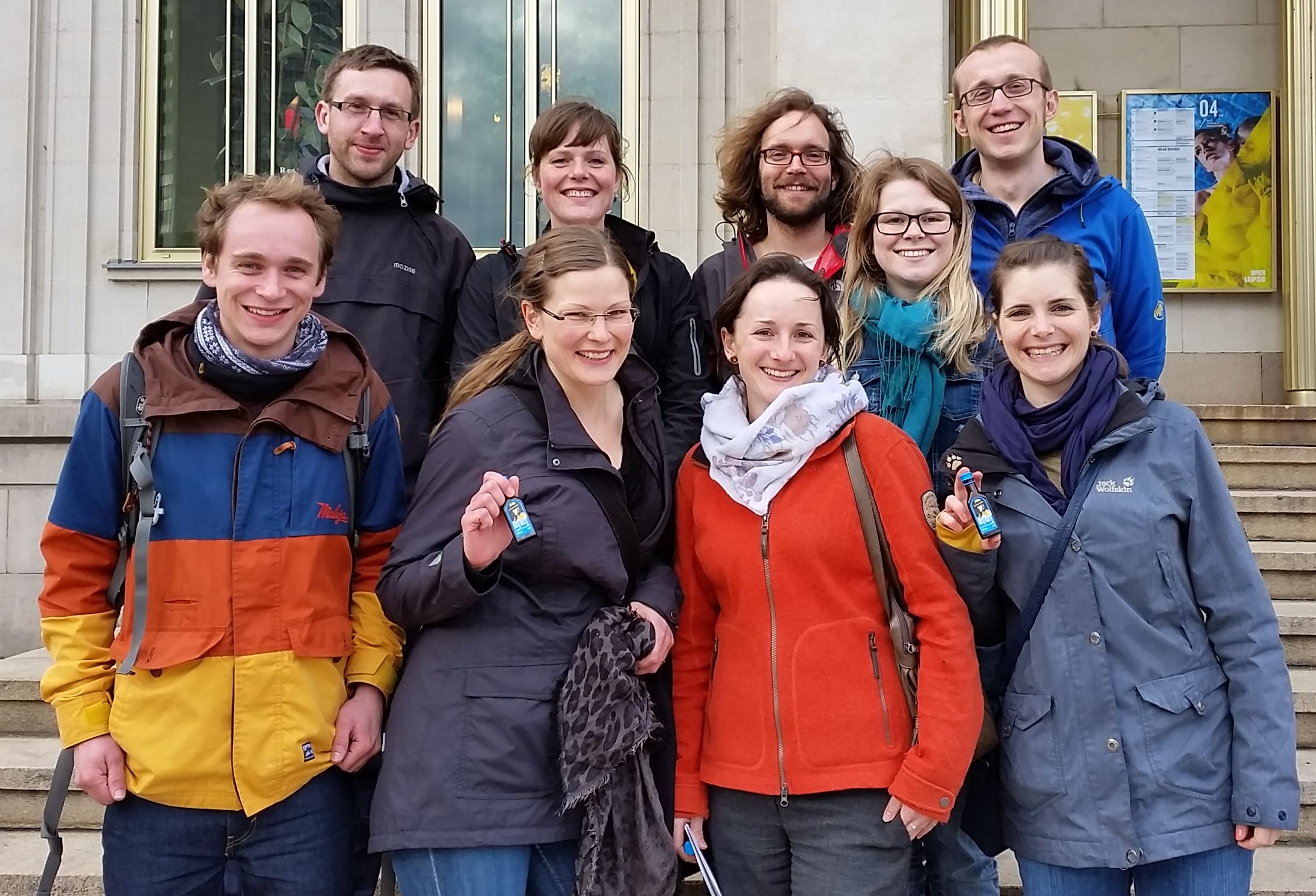 14-16/ 03/ 2016

Congress of the VAAM in Jena:
1 Talk by Christin
3 Posters (Carla, Caro and Richard)
1 Science Slamer (Benni) winning the show - Congratulations!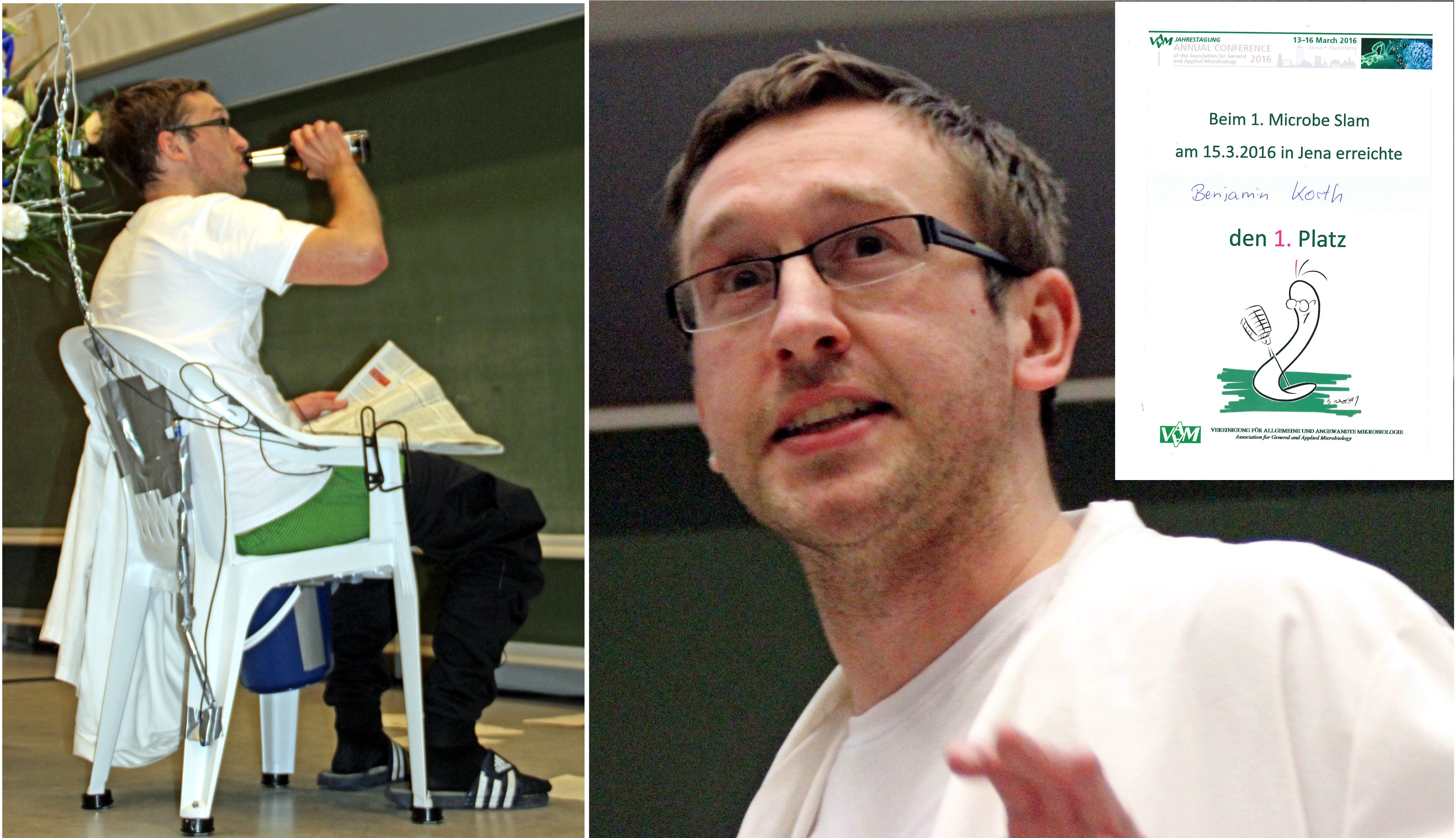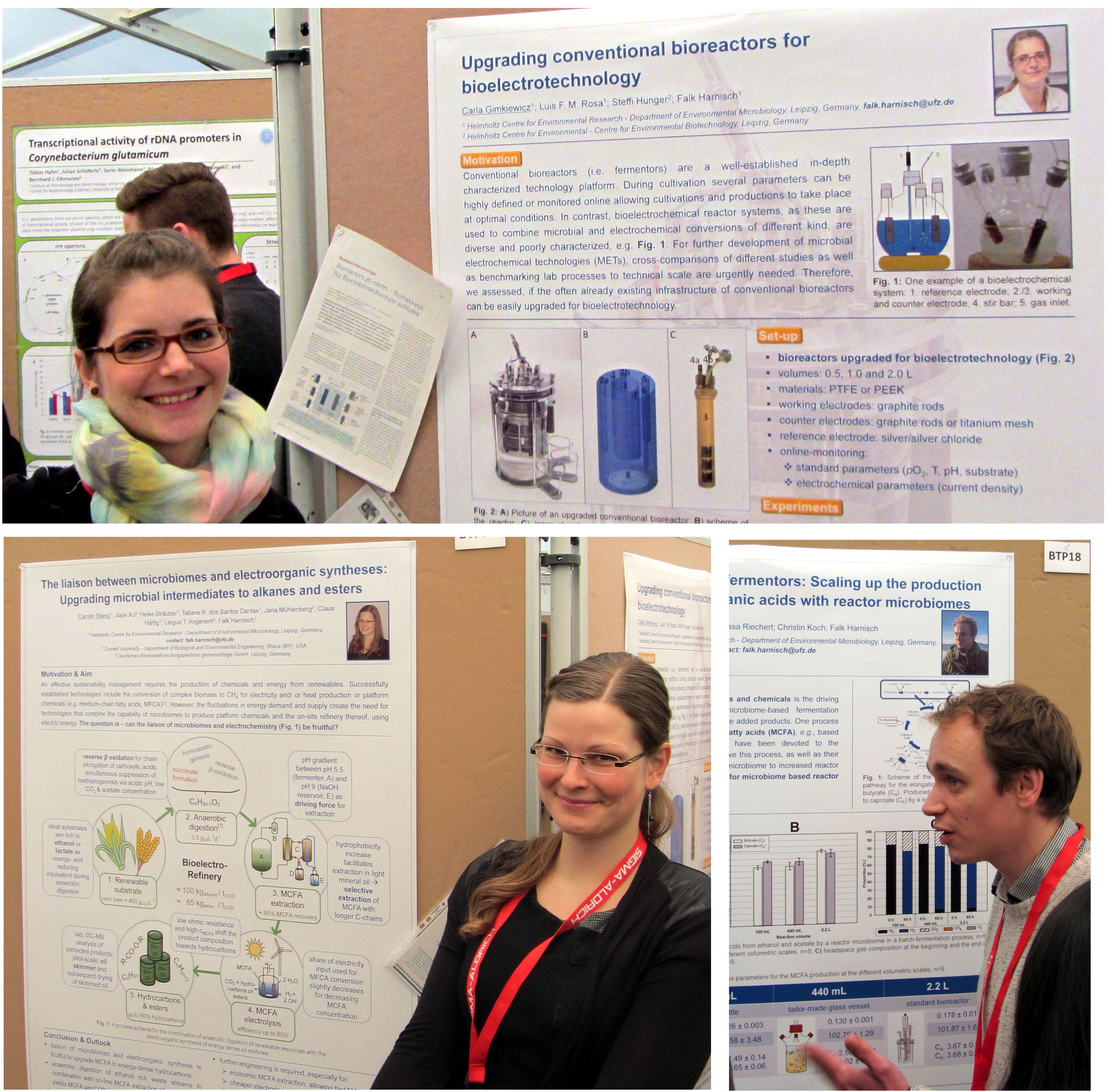 17/ 02/ 2016

Final exam of Desi as lab assistance passed successfully!
Congratulations to her (as well as Anne for the excellent preparation)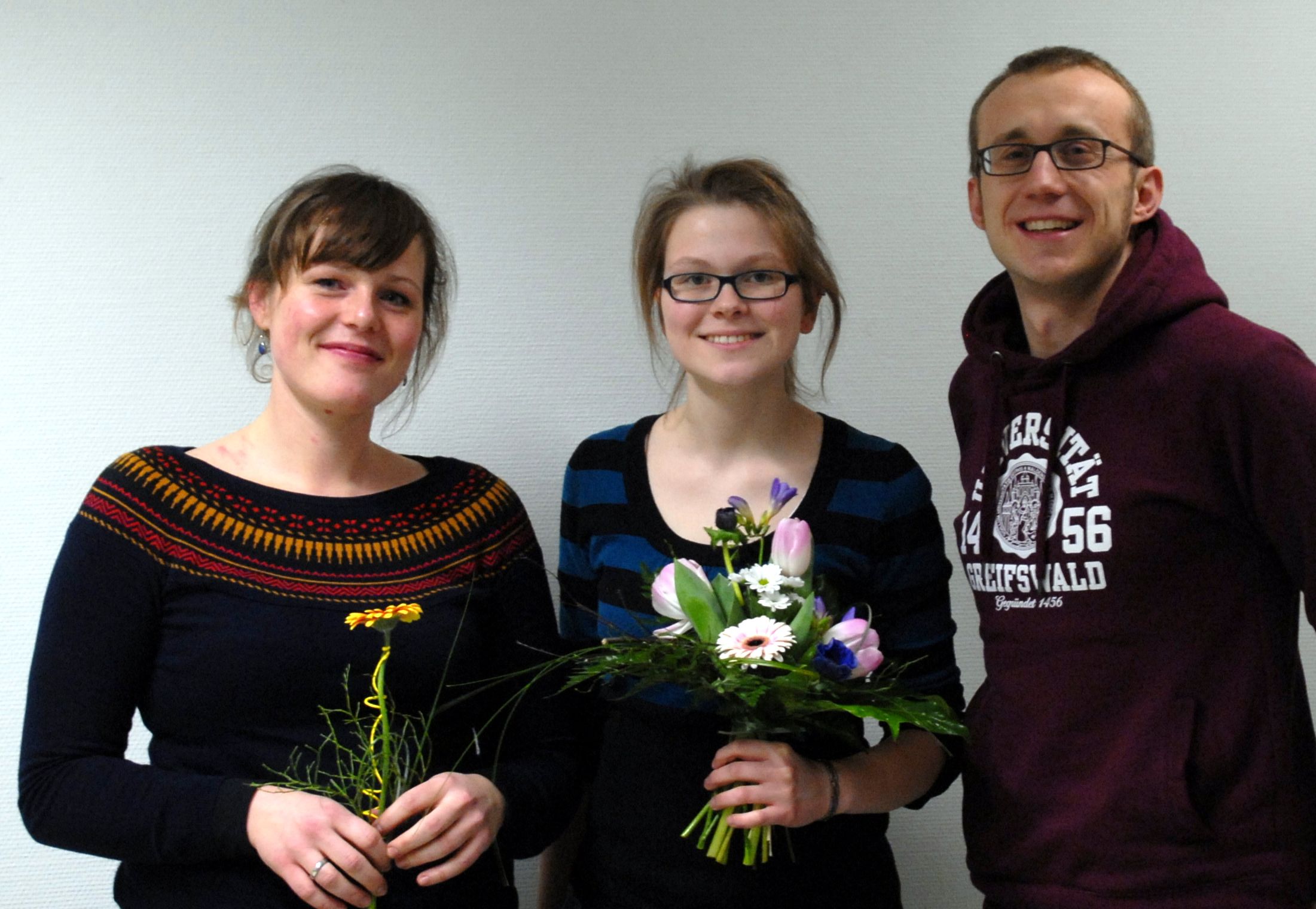 17/ 12/ 2015

Xmas-party of our Department with some of us joining the "Nikolausz" for looking forward to a bright 2016 ...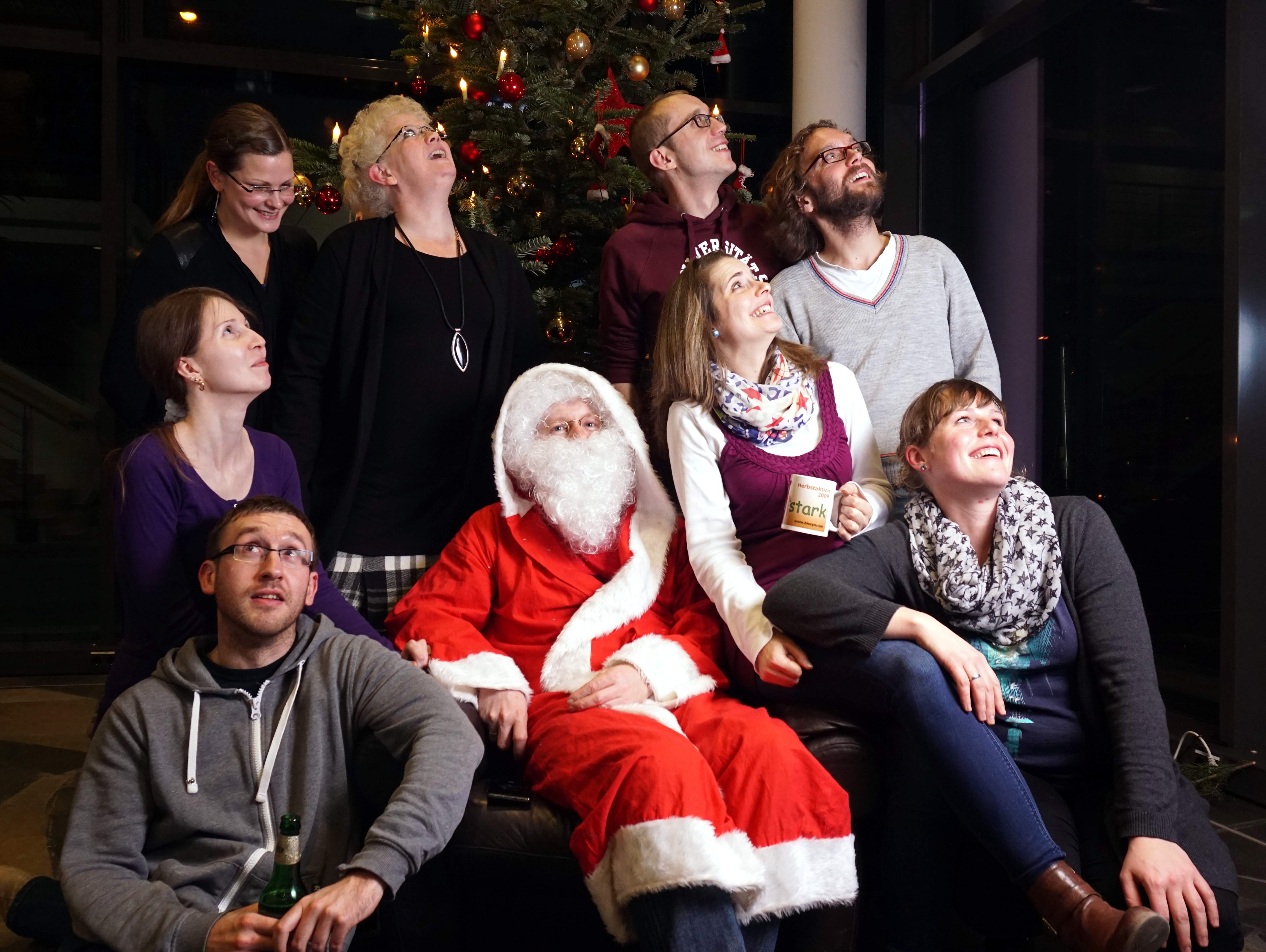 01-04/ 10/ 2015

ISMET 2015 in Tempe, Arizona: Two talks, two poster .... heaps of fun with friends and colleagues.

The highlight was certainly Benni winning the

Award for Best Oral Presentation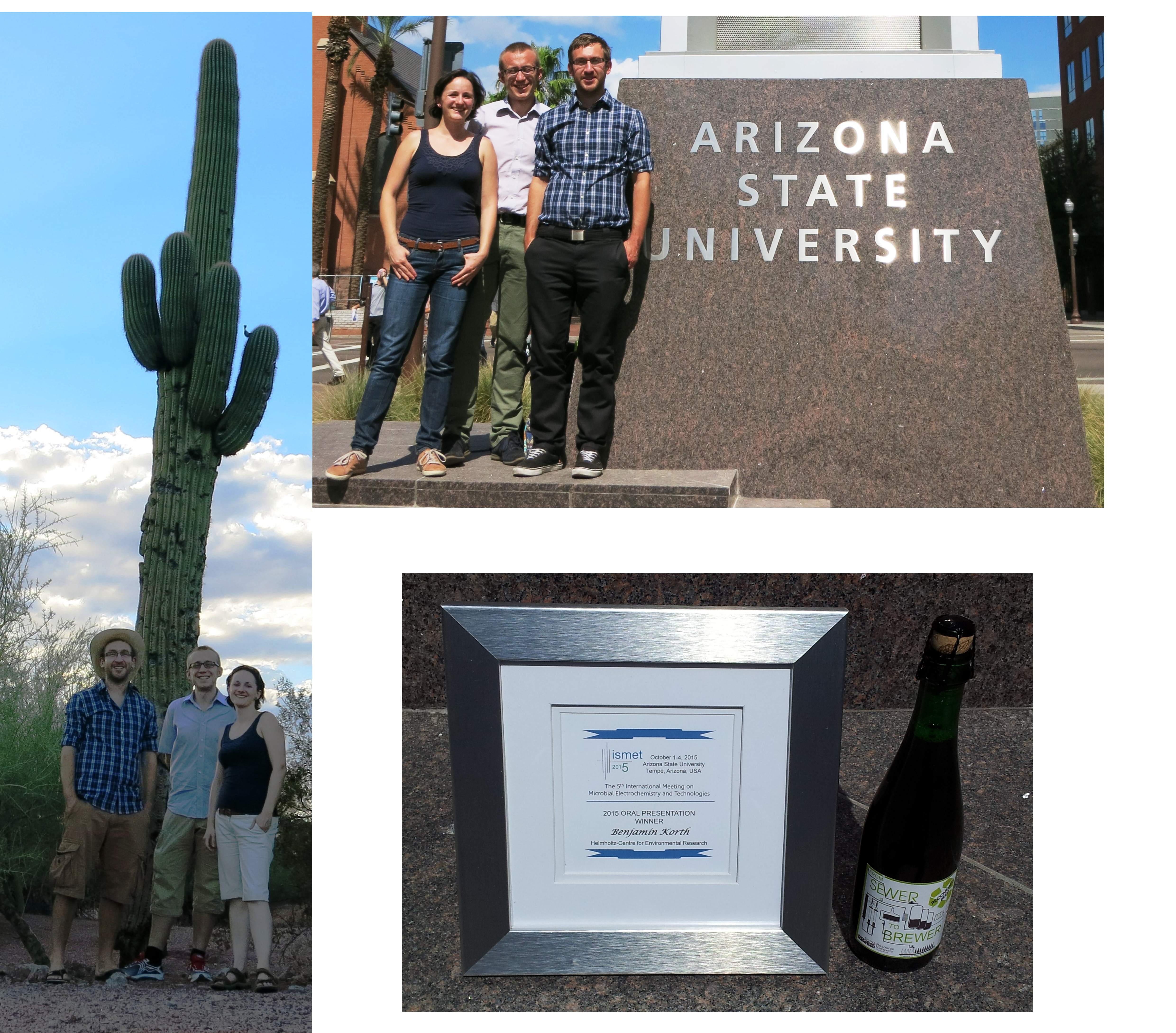 11/ 08/ 2015
Hiking tour of part of the group to the Sächsische Schweiz (Saxon Switzerland).
In perfect sunshine and more than 35°C (being far too much) we walked up the Lilienstein as well as the Bastei and enjoyed some beers in Rathen.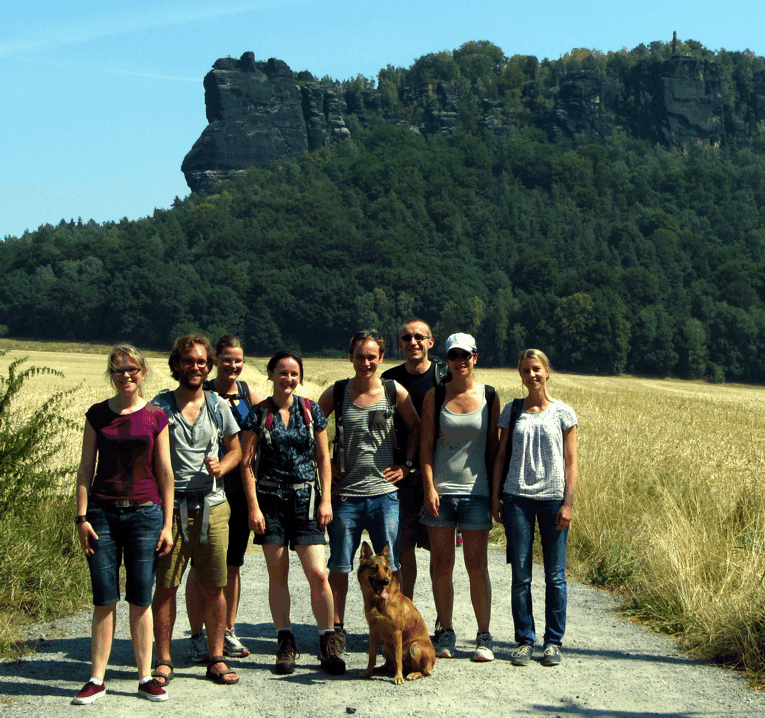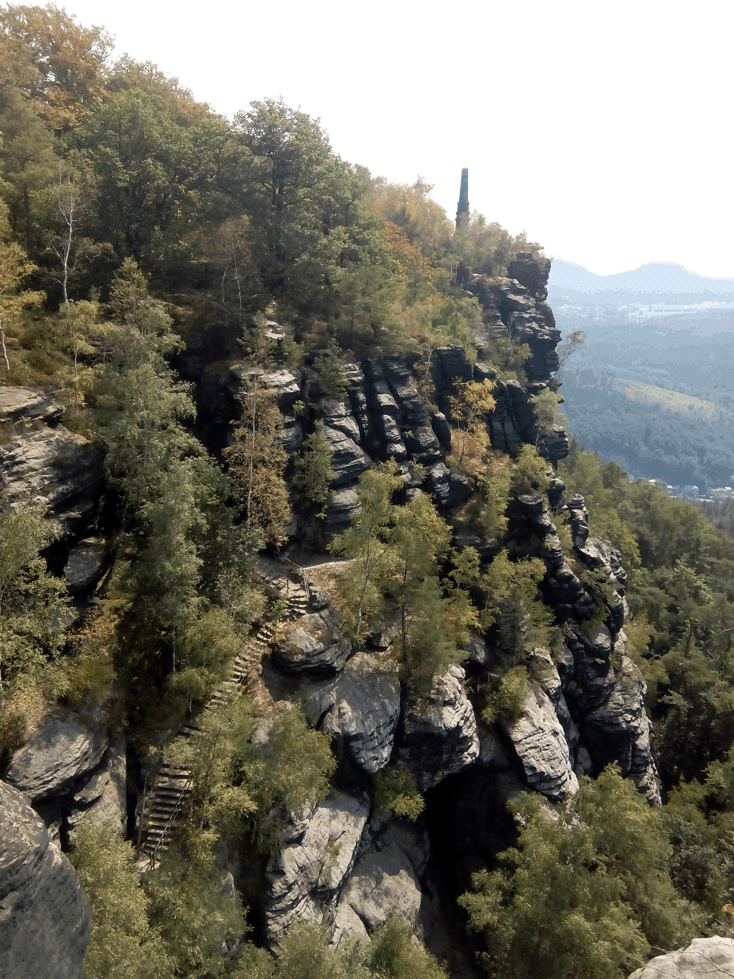 19/ 05/ 2015

BBQ for ...
... celebrating three papers with a long history,
... biding farewell to Francy (leaving us after 2 years) as well as Lizzy, and
... a warm welcome back to Anne!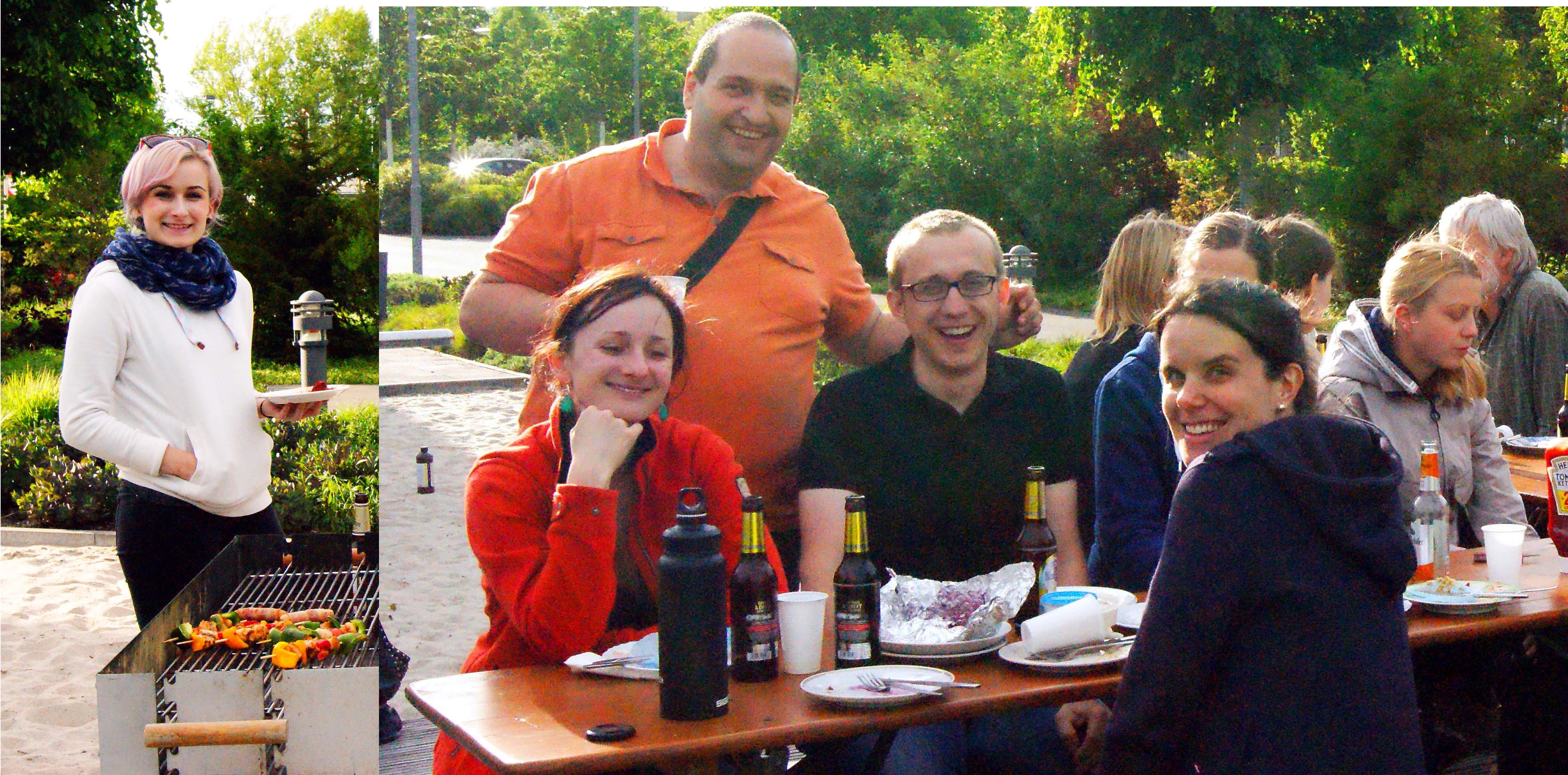 23 to 25/ 02/ 2015

UFZ-Energy days: One talk, six poster & we have shown our presence on campus!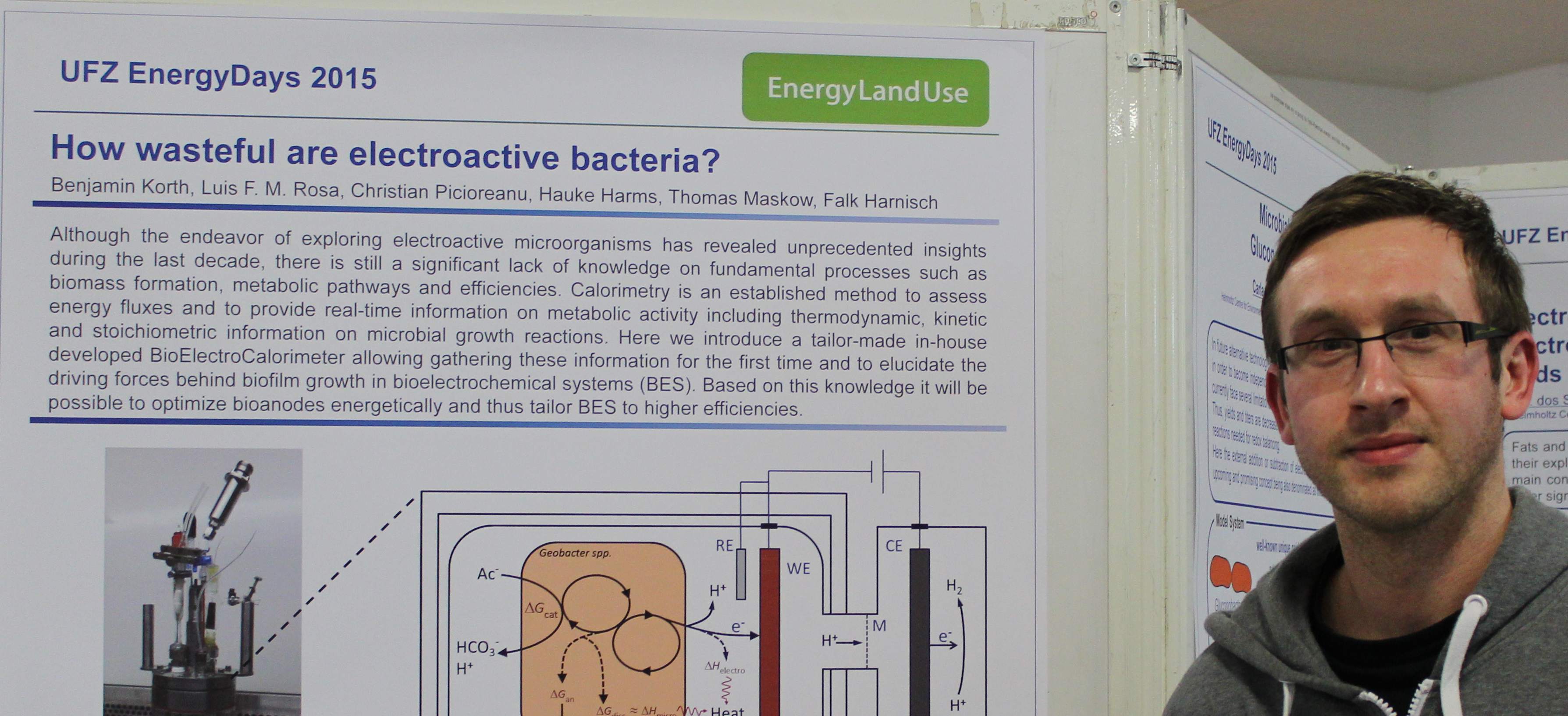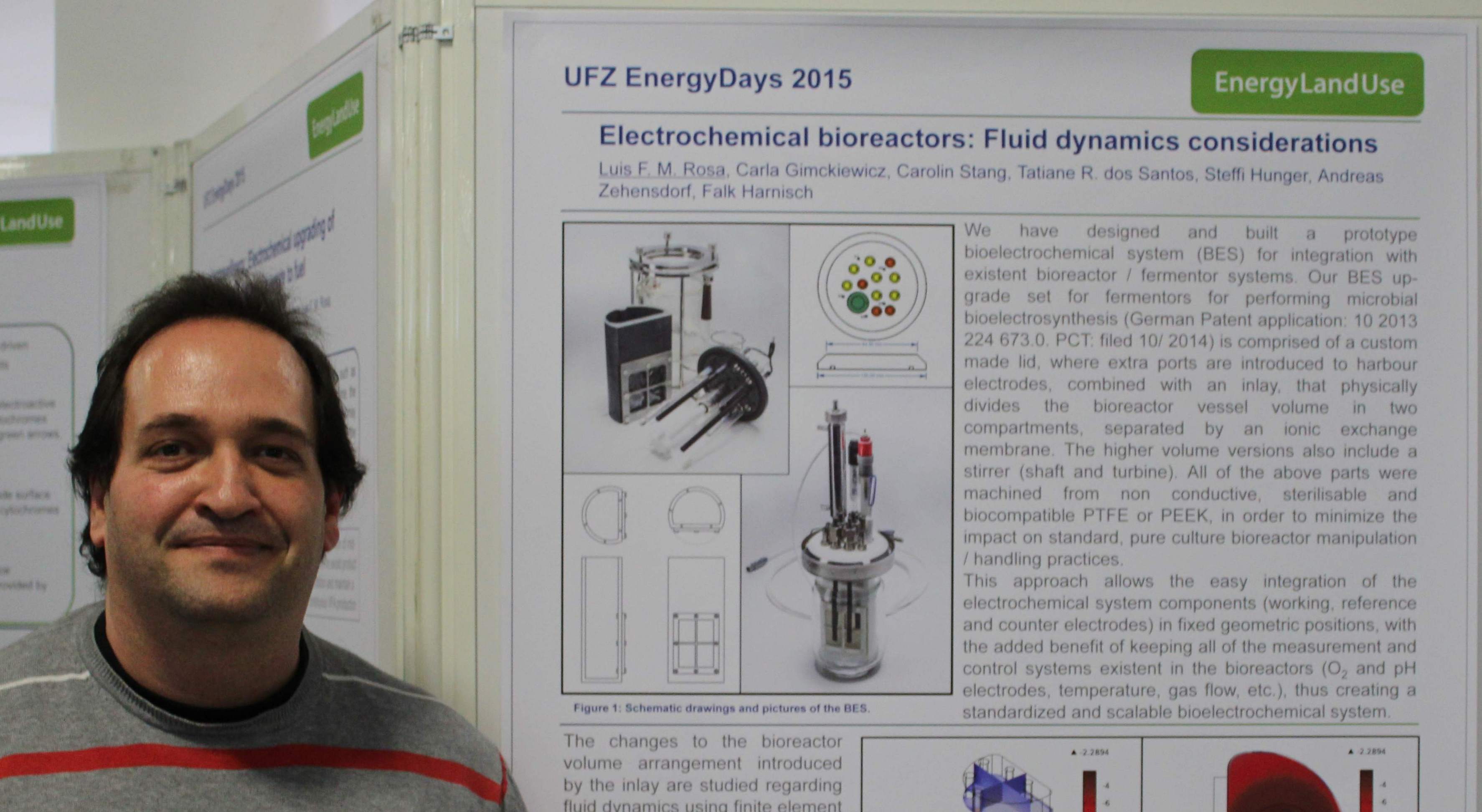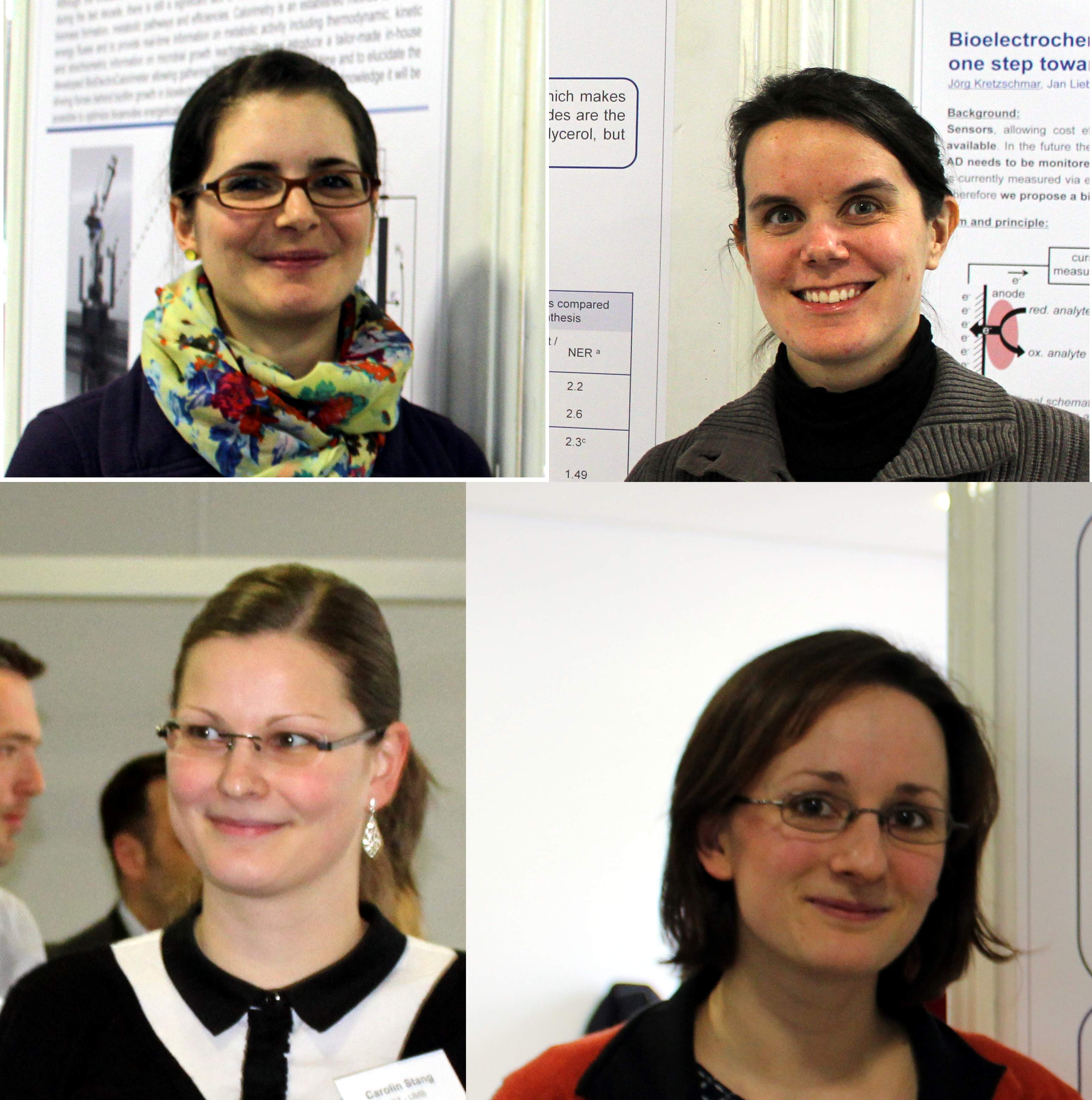 03 to 05/ 09/ 2014

EU-ISMET in Alcala (Spain): One talk, three poster, numerous conversations and heaps of fun!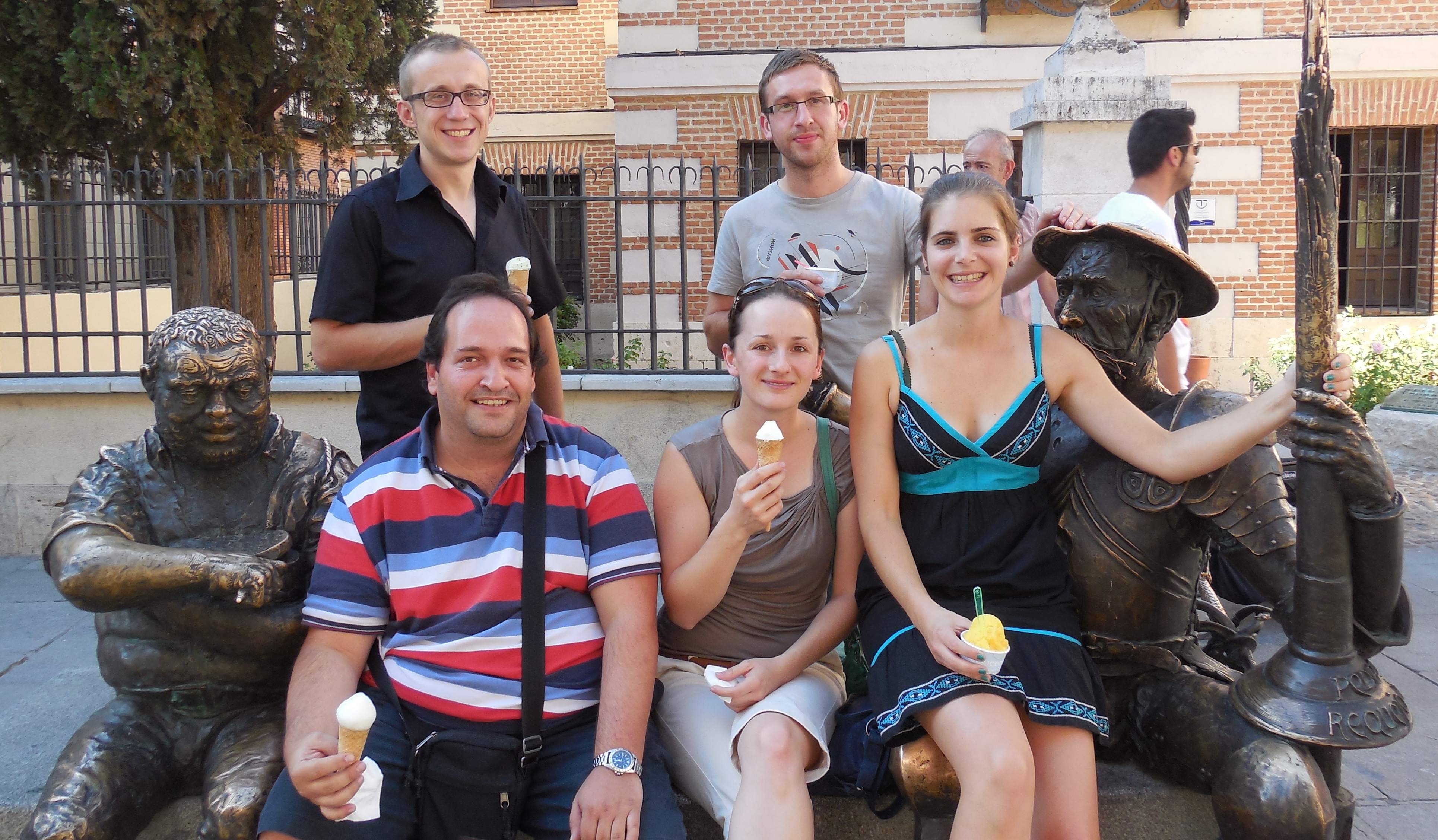 27/ 06/ 2014

Long Night of Science: Excellent resonance from the public and good fun!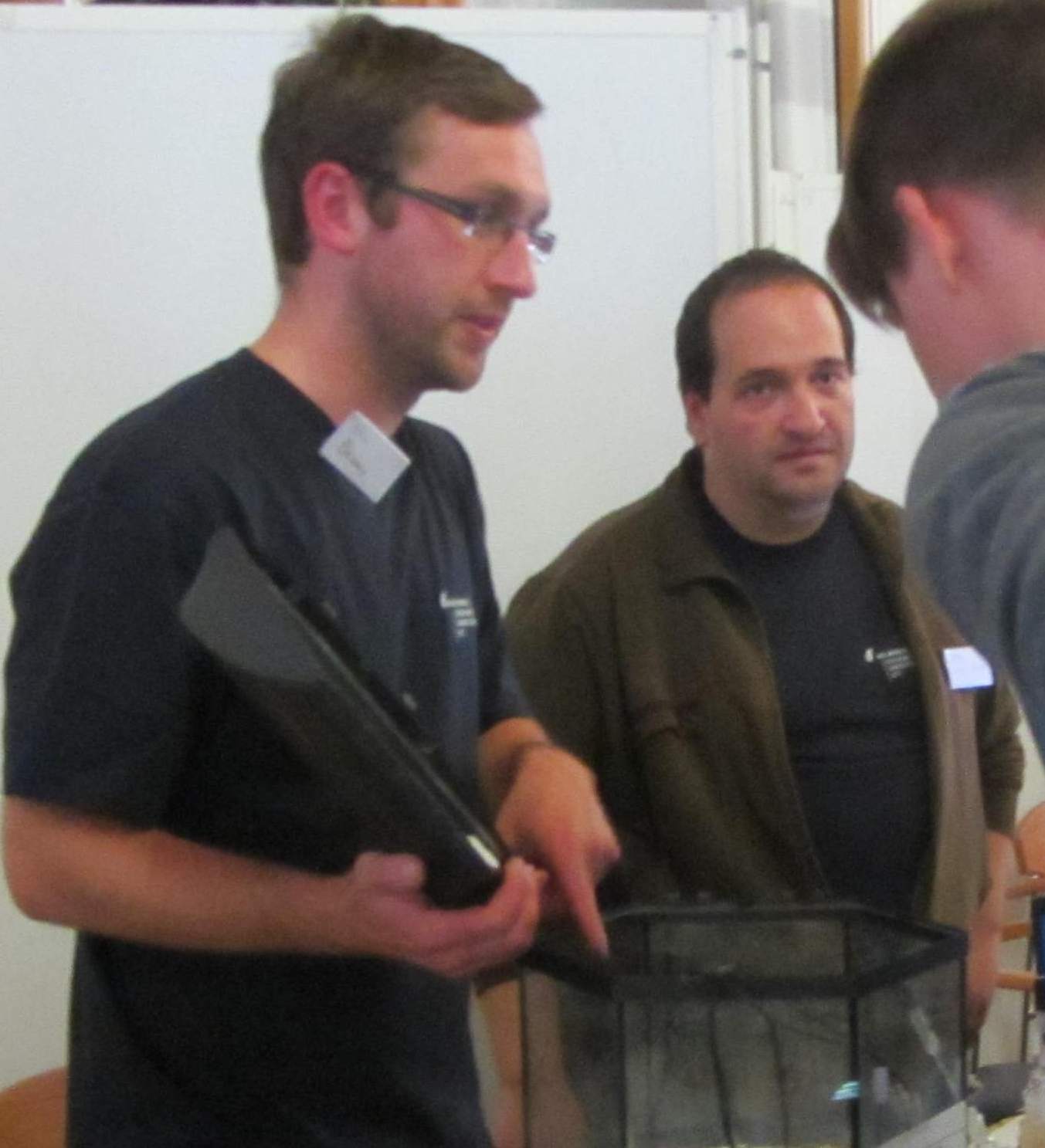 17/ 06/ 2014

Francy (Franciska Hedrich) successfully finished her apprenticeship as lab assistant in our group - Congratulations!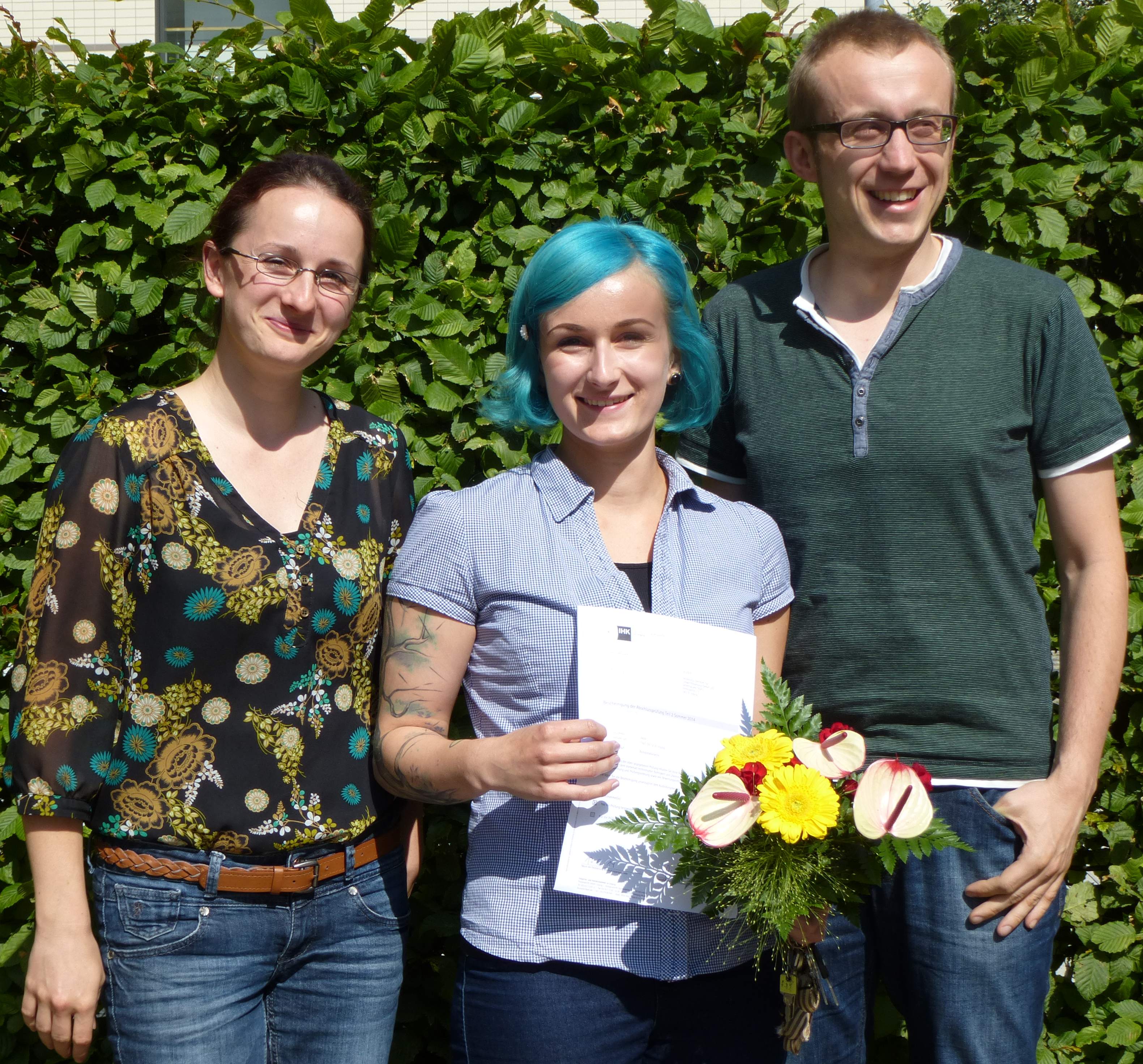 23/ 09/ 2013

A JoVE videographer was in our lab for shooting the video sequences of our coming article.