Marta Bonato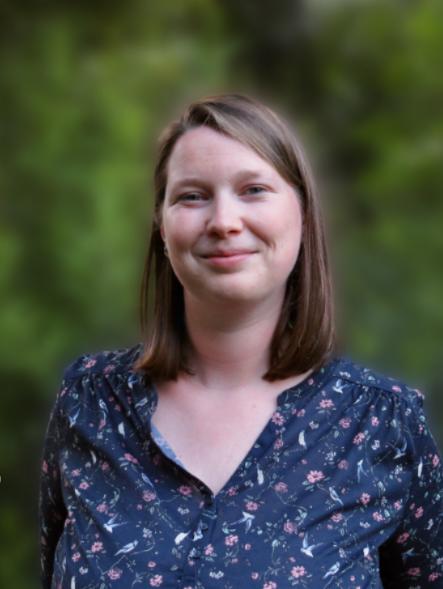 PhD candidate
Helmholtz Centre for Environmental Research – UFZ
Department Computational Landscape Ecology
Permoserstraße 15
+49 341 235 1954

Research interests
Impacts of agricultural land use and management on biodiversity and ecosystem services

Landscape-scale analysis and planning
Stakeholders involvement
Climate change adaptation

Curriculum Vitae

PhD candidate at Computational Landscape Ecology Department

PhD Topic: "Moving toward multifunctional agricultural landscapes: a model-based approach that links landscape characteristics with natural pest control, water quality and crop production"
Part of INTERCEDE PhD cohort
Research fellow, Ca´ Foscari University of Venice / CMCC Euro-Mediterranean Center on Climate Change

Visitor scientist, VU Amsterdam, Institute for Environmental Studies

Trainee, Joint Research Centre, Food Security Unit

M.Sc. in Environmental Sciences - Curriculum Evaluation and Management of Environmental Systems, Ca´ Foscari University of Venice

M.Sc. thesis: "High Nature Value areas individuation and ecosystem services evaluation in rural Veneto: a landscape scale analysis with GIS methodology"
B.Sc. in Sciences and Technology for the Environment, University of Padua
Publications
Index:
You could use our publication index for further requests.
2023 (2)
Bonato, M., Martin, E.A., Cord, A.F., Seppelt, R., Beckmann, M., Strauch, M. (2023):
Applying generic landscape-scale models of natural pest control to real data: Associations between crops, pests and biocontrol agents make the difference
Agric. Ecosyst. Environ. 342 , art. 108215
full text (doi)
Sambo, B., Bonato, M., Sperotto, A., Torresan, S., Furlan, E., Lambert, J.H., Linkov, I., Critto, A. (2023):
Framework for multirisk climate scenarios across system receptors with application to the Metropolitan City of Venice
Risk Anal.
full text (doi)
to index
2022 (1)
Bonato, M., Sambo, B., Sperotto, A., Lambert, J.H., Linkov, I., Critto, A., Torresan, S., Marcomini, A. (2022):
Prioritization of resilience initiatives for climate-related disasters in the Metropolitan City of Venice
Risk Anal. 42 (5), 931 - 952
full text (doi)
to index
2021
Bonato, M., Bartkwoski B., Beckmann, M., Cord, A., Seppelt, R., Strauch, M., (2021). Understanding the effects of landscape complexity on natural pest control: potential and limitations of applying generic models to local case studies. In Book of abstract: Landscape 2021, online conference | 20-22 September 2021 Link


2019

Sperotto A., Bonato M., Torresan S., Critto A., Lambert J. H., Linkov I., Marcomini A., Assessing resilience of coastal systems to natural disasters: a scenario-informed methodology for the case study of Venice (Italy). Abstract for the SRA annual meeting, Arlington, VA | 8 - 12 December 2019
Bonato, M., Cian, F., Giupponi, C., (2019). Combining LULC data and agricultural statistics for a better identification and mapping of High Nature Value farmland: A case study in the Veneto Plain, Italy. In Land Use Policy, vol. 83, pp. 488-504 Link