Dr. Jana Schmidt

Contact / Address
Dr. Jana Schmidt
Guest Researcher
Department of Soil Ecology
Helmholtz Centre for Environmental Research - UFZ
Theodor-Lieser-Strasse 4 | D-06120 Halle/Saale
jana.schmidt@ufz.de
current adress:
Federal Environment Agency/Germany
Umweltbundesamt
Wörlitzer Platz 1, 06844 Dessau
jana.schmidt@uba.de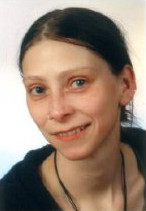 PhD Topic
"Stabilization and dynamics of soil organic matter in response to long-term mineral and organic fertilization"

With a projected world population of about nine billion people in 2050 and the increasing threat of global climate change, agriculture will be forced to develop management strategies that will ensure food security and increase the soil´s ability to store CO2. The fertility of a soil dpends heavily on the activity of soil microorganisms as the main drivers of all nutrient cycles. At the same time, soil microorganisms also contribute to the stabilization of organic carbon f.ex. by promoting aggregate formation. In addition, there is increasing evidence that soil organic matter (SOM) is predominantly of microbial origin. While both organic and mineral fertilization are assumed to increase soil organic carbon stocks, it is not yet fully understood how and to what extent these different fertilizers influence the composition and activity of soil microorganisms and hence, the turnover or stabilization of SOM. The Phd-thesis was intended to answer this question by analyzing soil samples from the Static Fertilization Experiment Bad Lauchstädt.

The composition of the SOM and microbial community was investigated via extraction of PLFA (phospholipid fatty acids), amino acids, amino sugars and neutral sugars from five different fertilization treatments as well as the non-fertilized control. Beside the crop-specific fertilization also the presence of symbioses as an additional source of minerals was considered. In this context, the sampling was carried out on two strips, being different in both the crop type at sampling time (alfalfa as host plant for rhizobia and arbuscular mycorrhizal fungi vs. sugar beet as non-host plant) as well as in their crop rotation (with legume vs. without legume). As an essential finding both the individual and the combined use of the two fertilizer types were found to promote C stabilization in agricultural soils. However, the results show that the capacity of a soil for C stabilization is limited. Thus, the soil specific C saturation deficit should be taken into account in the search for a suitable fertilization strategy in addition to the plant-specific nutrient requirement.
Education
Phd thesis: "Stabilization and dynamics of soil organic matter in response to long-term mineral and organic fertilization" at the Martin-Luther University, Jena and Department of Soil Ecology, UfZ Halle
Diploma thesis: "Ecological function of the heterotrophic CO2-fixation by soil bacteria" at the University of Leipzig and the Department of Environmental Biotechnology, UfZ-Leipzig
Studies of Biology at the University of Leipzig

Publications

Schmidt J., Fester T., Schulz E., Michalzik B., Buscot F., Gutknecht J. (2017). "Effects of plant-symbiotic relationships on the living soil microbial community and microbial necromass in a long-term agro-ecosystem." Science of the Total Environment 581, 756-765

Schmidt J., Schulz E., Michalzik B., Buscot F., Gutknecht J. (2015). Carbon input and crop-related changes in microbial biomarker levels strongly affect the turnover and composition of soil organic carbon. " Soil Biology and Biochemistry 85, 39-50
Conferences
Schmidt J; Schulz E; Gutknecht J; Michalzik B (2013); Complex bioindicator analysis to assess interrelations between microbial community and carbon pool dynamics.
43. Jahrestagung der Gesellschaft für Ökologie, Potsdam (talk)

Schmidt J; Schulz E; Gutknecht J; Michalzik B (2012); Significance of various bioindicators to characterize the microbial community and soil quality under long-term fertilization.
Workshop "Regulation of soil organic matter and nutrient turnover in agriculture", Kassel-Witzenhausen (talk)

Schmidt J; Schulz E; Gutknecht J; Michalzik B (2012); Long-term fertilization effects on biotic and abiotic factors of soil fertility and biomass production.
4th. International EUROSOIL Congress, Bari (talk)