Reactive Transport Processes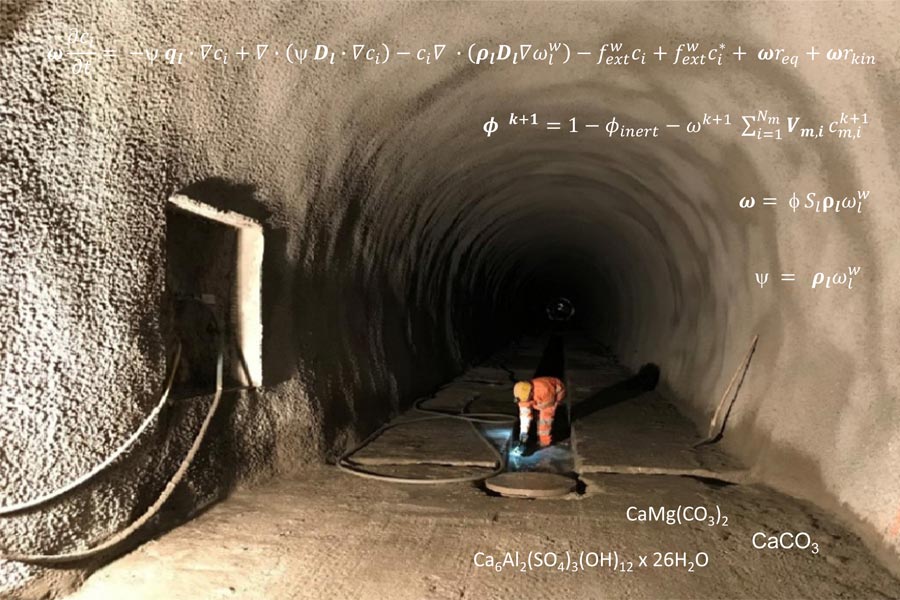 Reactive transport and T-H-M processes in porous and fractured media often occur in a wide range of subsurface system applications such as i) nuclear waste disposal, ii) geothermal energy systems, iii) hydrocarbon reservoir production, iv) groundwater management and/or iv) CO2 sequestration.

The numerical simulation of the long-term behavior of these systems presents several challenges to modelers and code developers due to the complexity of the coupled processes and their high non-linearity. For example, these systems normally present coupled non-isothermal processes, different fluids (i.e. gas, non-aqueous phase liquid (NAPL) contaminants, groundwater) and multiple solid phases with different chemical compositions. In addition, phase change processes, controlled by pressure and temperature may also happen. To further increase the complexity, the long-term fluid-rock geochemical interactions could play a role in the system, and models should consider chemical reactions and their feedback to the hydraulic and flow field.