Project team:
H. Vittal, R. Kumar, S. Thober, L. Samaniego, and O. Rakovec

Y. Markonis, J. Kysely, P. Maca, and M. Hanel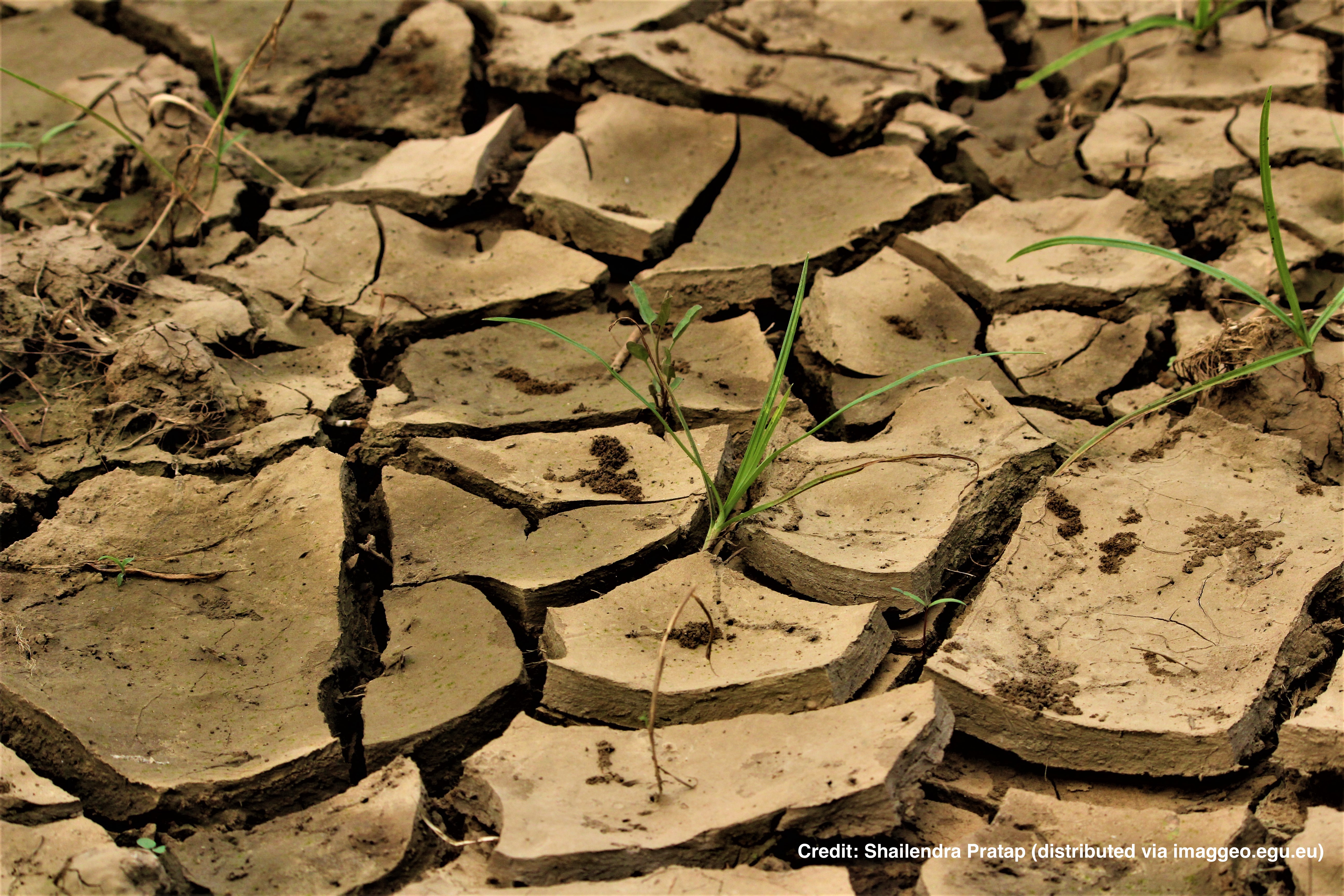 Example of soil moisture deficit
This bilateral/joint German (DFG) - Czech (GACR) project XEROS (meaning 'dry' in Greek) represents a unique opportunity of bringing together two research groups of complementary scientific knowledge. The German-based team (CHS @UFZ) focus on understanding and modelling the complex interaction of land-surface hydrologic processes and their spatial and temporal variability at meso- to macro-scales. The Czech-based team (CULS) have strong scientific background in statistical analysis of hydrologic and climate variability.

Objectives
The overarching goal of this project is to address the following research questions:

What is the extremity of the recent European drought events compared to the 500-year benchmark period?
How does the space-time variability of drought evolution change over time?

How do the large-scale atmospheric characteristics, responsible to generate land-surface droughts, co-evolve? How can we enhance the reliability of future hydro-climatic projections?
The project objectives are separated into three explicit parts, moving from past to future. The first step involves the simulation experiment and the development of the data product (past), the second its analysis to address currently open research questions (present) and the third the utilisation of the analysis results to hydrologic and climatic applications (future).
Work packages

WP-1a: Historical reconstruction of climate forcing data to allow hydrologic simulations at finer spatial and temporal resolution. [led by the CULS team]
WP-1b: Multi-model hydrologic simulations of key hydrologic variables [led by the UFZ team]
WP-2a: Historical characterisation of large scale drought events [led jointly by the UFZ and CULS teams].
WP-2b: Improved understanding on genesis of the large scale drought events [led by the CULS team]
WP-3: Enhancing the reliability of future hydro-climatic projections [led by the UFZ team]