mHM in Chira-Catamayo | Ecuador-Peru
The River Chira is an approximately 190 km long tributary of the Pacific Ocean, which forms sections of a border between Peru and Ecuador. The river drains an area of ​​19,095 km² out of which 7,162 km² lies in Ecuador. Around 108 km downstrea of its source, the river is dammed by a dam forming the 20 km long Poechos Reservoir. This reservoir has a capacity of 885 mcm. The purpose of the reservoir is to improve the use of water in the Chira Valley through water storage, irrigation, flow regulation and power generation.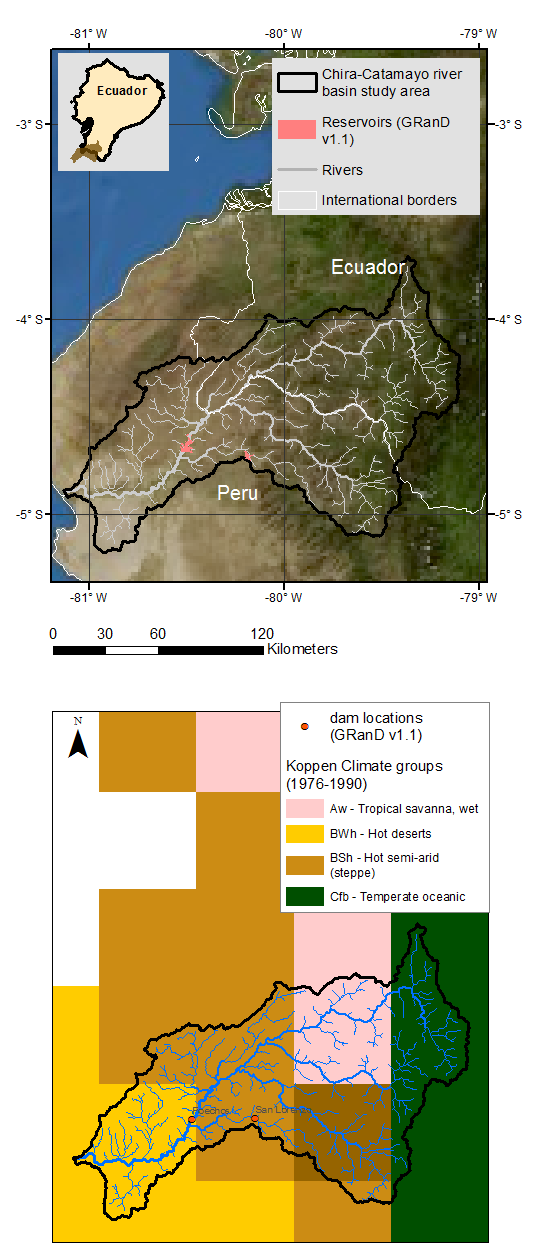 Climate
As with of all the westward flowing Andean basins, Chira-Catamayo basin has the characteristic of diverse climes within a short horizontal length. From wet tropical savanna and temperature oceanic zones in the upper parts, the river sees hot semi-arid (steppe) in the middle and finally flows through the hot deserts in the lower parts of the basin.