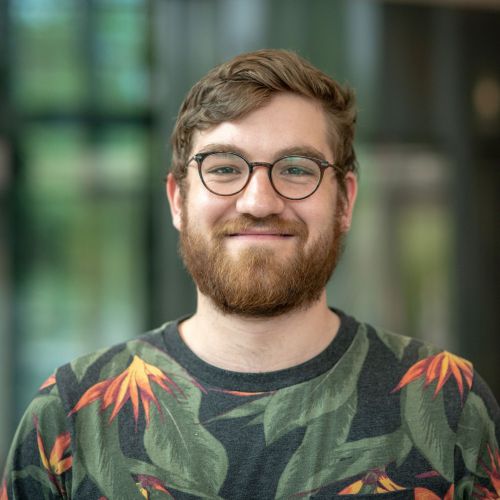 Paul Bolay

Tel.: +49-341-235 48 22 78
Mail: Paul Bolay
Working Group:
PhD student (UFZ Leipzig)

M. Sc. Biochemistry and Biophysics (University of Freiburg)
Master Thesis: "Functional characterization of two key elements for the regulation of cyanobacterial metabolism"

B. Sc. Major Biology (University of Freiburg)
Bachelor Thesis: "Complementation analysis of a Synechocystis sp. PCC 6803 mutant strain carrying a disrupted gene for a cytosine-specific DNA methylase"

2018 (3)

Bolay, P., Muro-Pastor, M.I., Florencio, F.J., Klähn, S., (2018):
The distinctive regulation of cyanobacterial glutamine synthetase
Life 8 (4), art. 52


Klähn, S., Bolay, P., Wright, P.R., Atilho, R.M., Brewer, K.I., Hagemann, M., Breaker, R.R., Hess, W.R., (2018):
A glutamine riboswitch is a key element for the regulation of glutamine synthetase in cyanobacteria
Nucleic Acids Res.
Hagemann M., Gärtner K., Scharnagl M., Bolay P., Lott S., Fuss J., Huettel B., Reinhardt R.,
Klähn S., Hess W.R. (2018)
Identification of the DNA methyltransferases establishing the methylome of the cyanobacterium Synechocystis sp. PCC 6803.
DNA Research, 2018 Feb 12. doi: 10.1093/dnares/dsy006