Frazer Musonda


Contact
M.Sc. B.Eng.
Doctoral Researcher / PhD Candidate
Helmholtz Centre for Environmental Research - UFZ
Permoserstr. 15
04318 Leipzig I Germany
in cooperation with:
Deutsches Biomasseforschungszentrum - DBFZ
Torgauer Straße 116
04347 Leipzig I Germany

Phone: 0341 2434-588
Fax: 0341 2434-133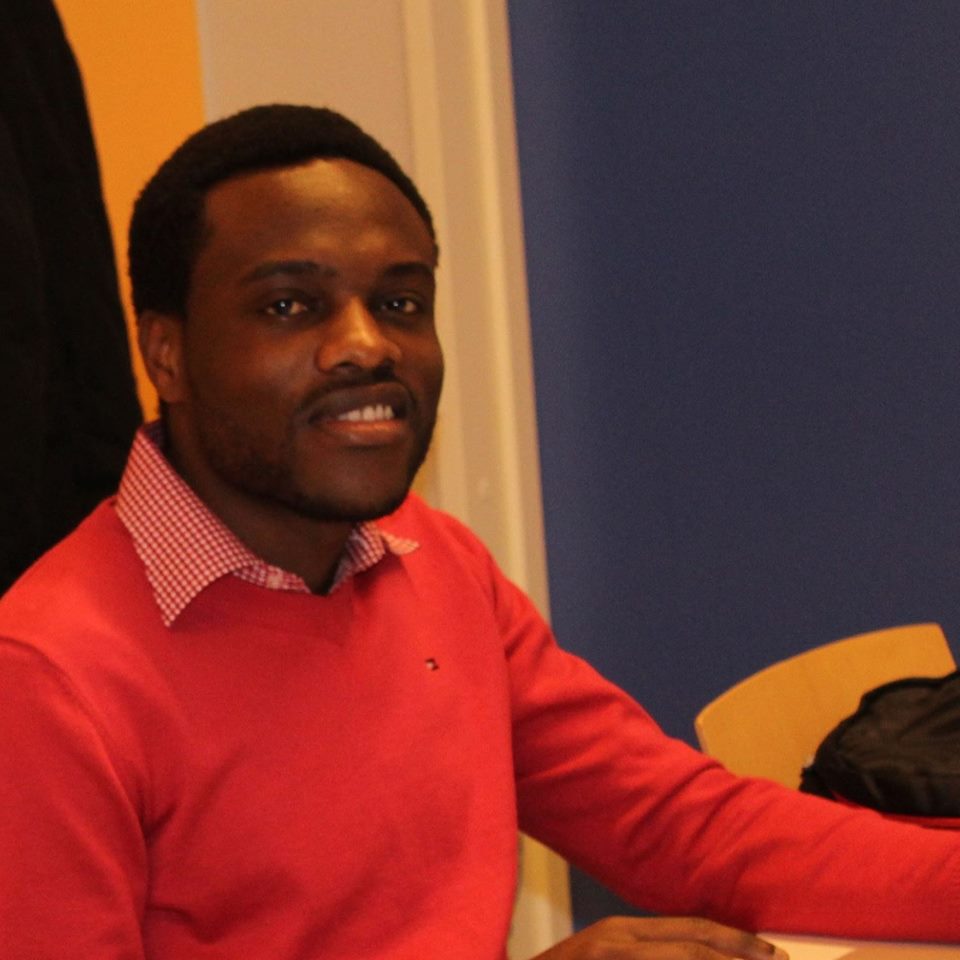 Professional experience

since 2017
Doctoral Researcher at Helmholtz Centre for Environmental Research - UFZ, Department of Bioenergy (BEN).
"Modelling of bioenergy and bioeconomy futures"
2014-2016
Master's Degree Student in Energy and Environmental Engineering at Linköping University (Sweden)
2013-2014
Process engineering management trainee at Zambia Sugar Plc
2007-2011
Bachelor's Degree Student in Chemical Engineering at the Copperbelt University (Zambia)
Projects

Selected publications
Index:
You could use our publication index for further requests.
2022 (2)
Millinger, M., Tafarte, P., Jordan, M., Musonda, F., Chan, K., Meisel, K., Esmaeili Aliabadi, D. (2022):
A model for cost- and greenhouse gas optimal material and energy allocation of biomass and hydrogen
SoftwareX 20 , art. 101264
full text (doi)
Musonda, F., Thrän, D. (2022):
The potential role of biomass and renewable hydrogen towards fossil chemicals replacement in Germany: Zero emissions by 2050
In: Chevet, P.-F., Scarlat, N., Grassi, A. (eds.)
30th European Biomass Conference : Setting the course for a biobased economy, 9 - 12 May 2022, Online
EUBCE Proceedings 2022
ETA-Florence Renewable Energies, Florence, p. 1049 - 1051
full text (doi)
to index
2021 (1)
to index
2020 (2)
Banse, M., Zander, K., Babayan, T., Bringezu, S., Dammer, L., Egenolf, V., Göpel, J., Haufe, H., Hempel, C., Hüfner, R., Millinger, M., Morland, C., Musonda, F., Partanen, A., Piotrowski, S., Schaldach, R., Schier, F., Sturm, V., Weimar, H., Will, S. (2020):
Eine biobasierte Zukunft in Deutschland – Szenarien und gesellschaftliche Herausforderungen
Johann Heinrich von Thünen-Institut, Braunschweig, 48 S.
full text (url)
Musonda, F., Millinger, M., Thrän, D. (2020):
Greenhouse gas abatement potentials and economics of selected biochemicals in Germany
Sustainability 12 (6), art. 2230
full text (doi)
to index
2019 (1)
Musonda, F., Millinger, M., Thrän, D. (2019):
The potential role of biochemicals for German climate targets: Assessments based on environmental and economic perspectives
In: Carvalho, M.d.G., Scarlat, N., Grassi, A., Helm, P. (eds.)
27th European Biomass Conference: Setting the course for a biobased economy, 27-30 May 2019, Lisbon, Portugal
EUBCE Proceedings 2019
ETA-Florence Renewable Energies, Florence, p. 1418 - 1420
full text (doi)
to index
2018 (1)
to index