Dr. Jochen A. Müller
Tel. 0341 235 1763
Fax 0341 235 451694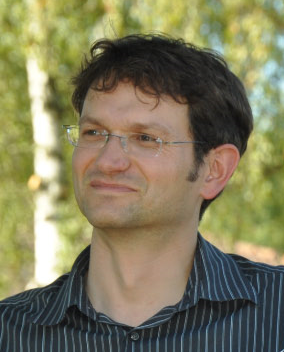 Forschungsgebiete
Mikrobielle Transformationsprozesse sind für den Verbleib organischer Verbindungen in komplexen System von ausschlaggebender Bedeutung. Eines meiner professionellen Ziele ist die Entwicklung und Anwendung neuer molekularbiologischer Methoden zur Charakterisierung und Quantifizierung von Mikroorganismen, die organische Schadstoffe in situ umsetzen. Im Fokus sind dabei insbesondere Techniken, die (1) eine Quantifizierung der jeweiligen Biokatalysatoren ermöglichen, und (2) Informationen auf Einzelzellebene liefern. In der Vergangenheit habe ich Beiträge zu Fragen des anaeroben Umsatzes chlorierter Ethene und aromatischer Verbindungen sowie zur Genomik und funktionalen Genomik Schwefelverbindungen-metabolisierender Mikroben geleistet.
Lebenslauf
Diplom in Mikrobiologie, Universität Konstanz
Promotion in Mikrobiologie bei Prof. Bernhard Schink (Schink Lab), Universität Konstanz
PostDoc am Department of Civil and Environmental Engineering, Stanford University, CA, USA, bei Prof. Alfred Spormann (Spormann Lab).
PosDoc am Center of Biotechnology, University of Maryland, USA, bei Prof. Shiladitya DasSarma (DasSarma Lab).
Assistant Professor in Mikrobiologie and der Morgan State University, MD, USA (Morgan State)
Wissenschaftler am Helmholtz-Zentrum für Umweltforschung - UFZ, Leipzig, Deutschland.
Gesponserte Projekte
Genomics of Beggiatoa alba, a sulfide-oxidizing g-Proteobacterium (NSF, JGI/DOE)
Dienstleistungen
Mitglied des Herausgebergremiums (Editorial Board) von
Applied and Environmental Microbiology (seit 2009)
Saline Systems (seit 2009)
2020 (4)
2019 (3)
2018 (2)
2017 (4)
2016 (7)
2015 (3)
2014 (3)
2013 (4)
2012 (1)