IGLU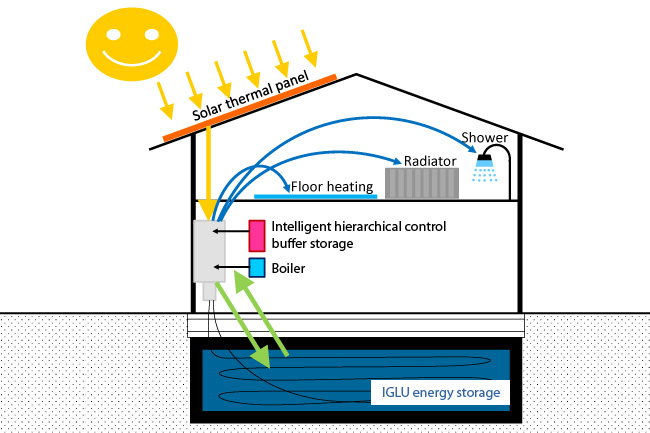 The IGLU project aims at the developing an environmentally neutral and economical solar collector supplied energy storage system featuring a modular design for integration into heating systems of domestic or industrial buildings. We work on the development of a numerical thermo-hydro-mechanical modelling tool for the simulation based design of the IGLU energy storage system. Numerical sensitivity analyses are used to optimise the thermo-hydraulic material properties and heat exchanger geometries of the heat storage system in terms of efficiency, durability and environmental impact. Besided dimensioning a laboratory test setup, the model will be used for the prognosis of possible impacts on the geomechanical state of the soil in the vicinity of the storage system, which will be installed in the shallow subsurface. Results of these studies will serve as a basis for the development of guidelines for environmental compatibility.

At the Department of Environmental Informatics, research for this project is being conducted by the workgroup Computational Energy Systems.
This research is also part of the OpenGeoSys initiative (www.opengeosys.org).


Project running dates: 08/14–07/17

Partners:

Institute for Geosciences, Kiel University
SCHEER Heizsysteme & Produktionstechnik GmbH
Helmholtz Centre for Environmental Research - UFZ GmbH