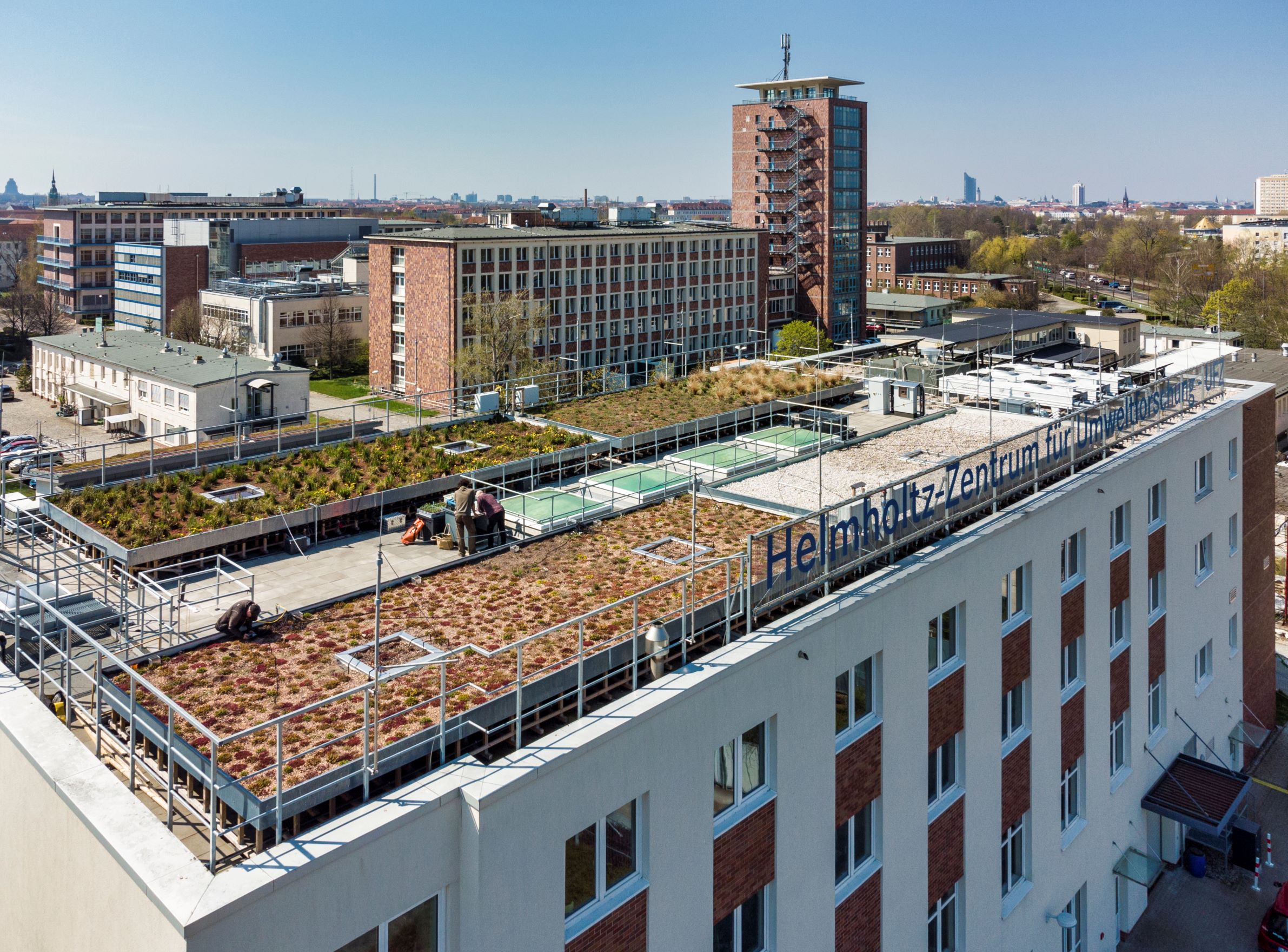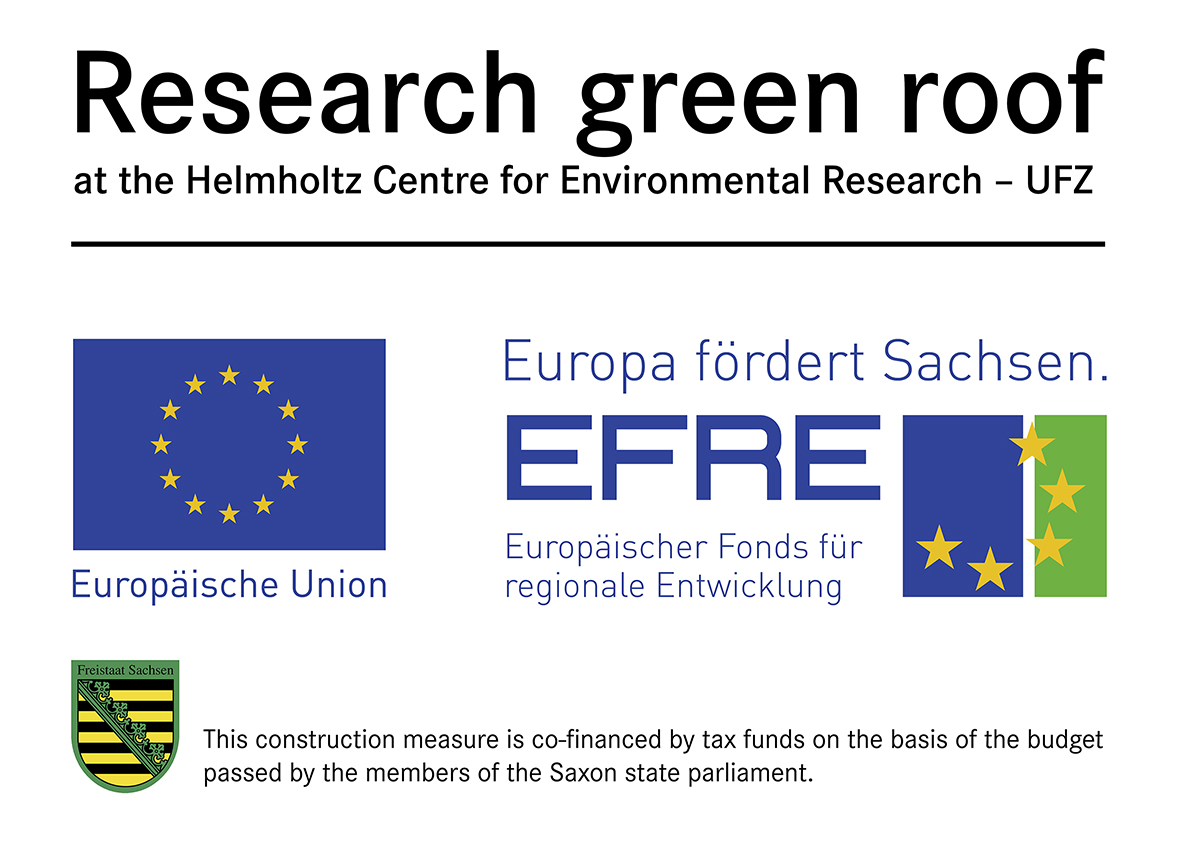 SUMMARY

The Research Green Roof extends the infrastructure of the Helmholtz Centre for Environmental Research GmbH - UFZ.
Since April 2020, the Research Green Roof has been contributing to the interdisciplinary answering of current questions about the optimized effect of the green roofs in urban areas, with the focus on upgrading urban green roofs for rain and gray water management as well as improving the inner-city climate.
For this purpose, an intensely greened, an evaporation-optimized and an extensively greened section (approx. 80 m2 each) were installed on the roof of UFZ-buildung 7.1 and equipped with the necessary measuring technology, a gravel area serves as a reference.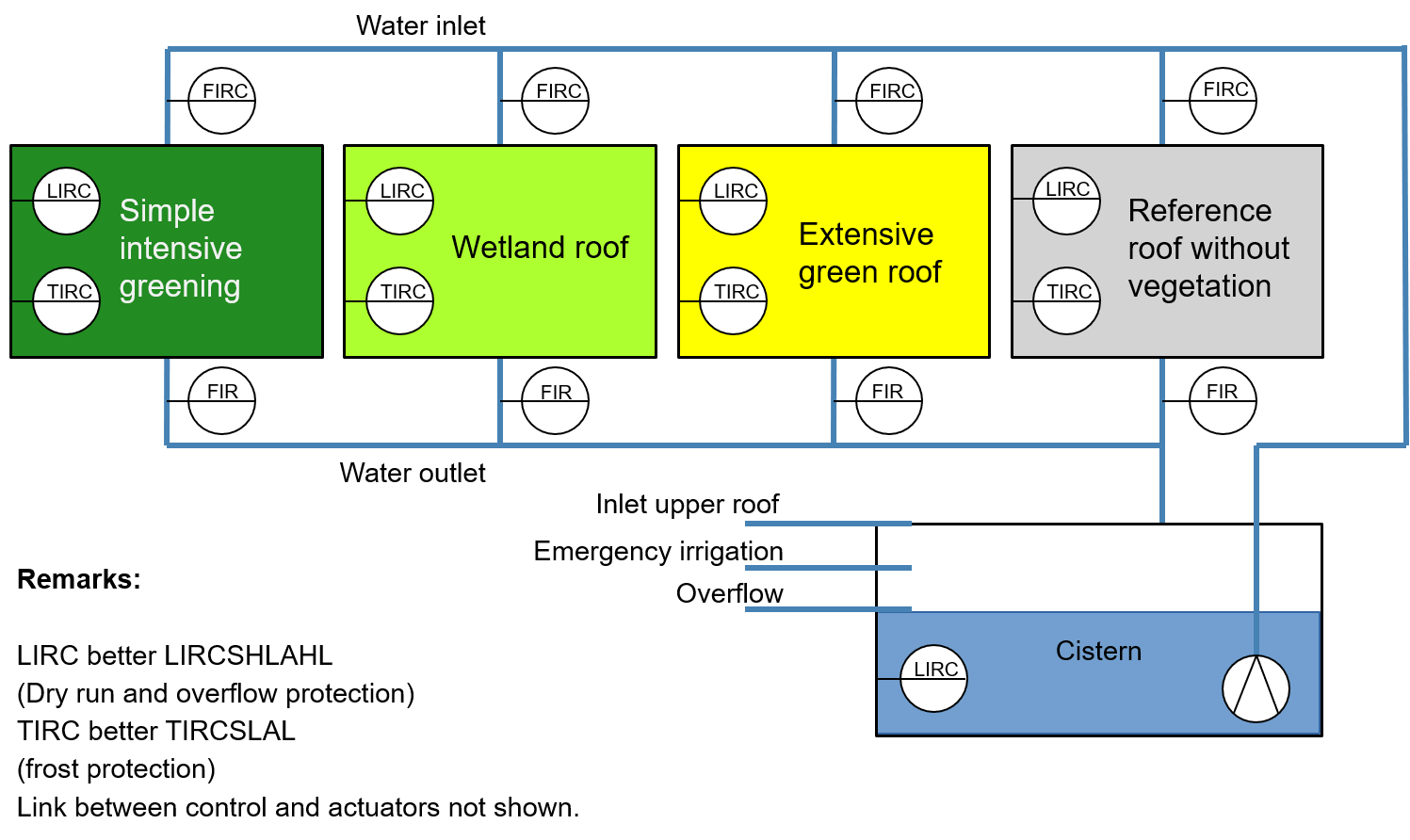 Next meeting of the UFZ Research Green Roof team:
10 February 2022 at 10 a.m. online