uVITAL − User-Valued Innovations for Social Housing Upgrading through Trans-Atlantic Living Labs


Lead partner
• University of Campinas − UNICAMP (Brazil)
Project partners
• Delft University of Technology (Netherlands)
• University of Huddersfield (UK)
Collaboration as part of the Trans-Atlantic-Platform "Social Innovation"
Practical partners of the project
• LWB – Leipziger Wohnungs- und Baugesellschaft mbH (Germany)
• CDHU São Paulo (Brazil)
• Noorderberg & Partners (Netherlands)
• Saint Basils Housing Association – Birmingham (UK)

Federal Ministry of Education and Research – BMBF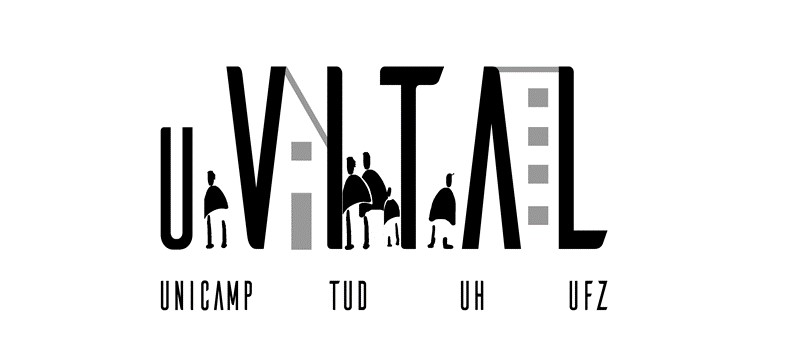 Summary

The sizeable stock of social housing (SH) around the world needs upgrading over time, especially in view of climate change. Targeted upgrading measures (e.g. to improve energy efficiency) according to new construction and sustainability standards are necessary to improve the residents' quality of life and reduce social costs. However, upgrading of the low-priced housing stock is rarely in focus of public, including scientific debates - compared to new architecturally innovative building projects. But especially this housing stock, where primary low-income households live, assumes a large supply function and makes an important contribution to social integration. At the same time, it is often stigmatized.
To avoid social polarization in residential areas, upgrading programs need to be carefully planned. A central criterion of success is therefore a strong collaboration of all stakeholders (users, real estate companies, housing associations, municipalities, planning professionals, NGOs, politicians…) with different priorities and goals. Thus, an improved communication between all actors involved is urgently required. To achieve this and to promote user-valued upgrading of housing stock, innovative approaches in the scope of living labs will be developed and validated. An important basis for this is a comprehensive analysis of the local conditions in selected case study areas. Thus, opportunities and success factors for a living lab approach in everyday life can be explored. In order to overcome obstacles between different stakeholders, the potential of new visualization approaches, e.g. virtual reality (VR) or building information modelling (BIM), will be used.
The close exchange between the international project partners from Brazil, Great Britain, the Netherlands and Germany about local research results and context-related experiences is based on a jointly developed concept and a harmonized methodological design. It is intended to generate local knowledge with practical solutions. Furthermore, the respective approaches, tools and results will be compared to test their transferability into other cultural contexts. The resulting synergies will increase understanding of how targeted SH upgrading processes promote sustainability.
Tasks of the Project Team at UFZ
In cooperation with the project partners, the UFZ team contributes to all of the six work packages of the project. These include the following key tasks:
UNICAMP coordinates work package 1 which contains primarily project administration and management. A key concern is the permanent exchange between project and practical partners about work in progress and the dissemination of information via social media and on the project website. In the first project year, a transatlantic Kick-off meeting takes place; further meetings and workshops in the involved project countries will follow.
Work package 2 is headed by UFZ. As central part of the conceptual basis of uVital, a common understanding of "social housing" will be worked out through an international literature review. An agreed comprehension of terms and definitions is of fundamental importance for the international collaboration. Furthermore, the conceptual clarification in the national and local context will be pursued in order to strengthen cooperation with academic and practical partners.
The conceptual work flows into the development of scenarios for the further development of this housing stock. In the course of the project, the scenarios will be refined and sharpened to develop practice-oriented assumptions. They serve as orientation for the establishment of the living labs in the local case studies.
Focus of work package 3 (leadership: UNICAMP) is the development of visualization tools (e.g. virtual reality, augmented reality, building information modelling, videos or design games) for the local living labs. Those will constantly be tested and advanced in order to create a common communication base and to facilitate the exchange between scientist from different disciplines, users and decision makers.
In work package 4 (leadership: TU Delft), the UFZ team implements a living lab in the case study area Leipzig-Grünau. Previously, a representative resident survey will be carried out. The results are aimed at exploring the attitudes and expectations of residents about their living conditions. These will be compared with the objectives of the municipal housing company. In order to promote an innovative implementation of the living lab in Grünau, visualizations (developed in work package 3) are used. Through working with innovative visualization approaches the residents in particular are intended to be encouraged to actively participate in the living lab.
In work package 5 (leadership: University Huddersfield), the data gained from the local living labs will be interpreted, evaluated and analyzed across all case studies. This will be an iterative process aimed at including the findings in a shared SH upgrading protocol. The conceptual basis for this is created in work package 2.
The objective of work package 6 (leadership: UNICAMP) is the data preparation of all theoretical and empirically based research results. The aim is to deliver not only scientific insights, but rather practice-relevant recommendations, best-practice examples and solutions for the non-academic partners. The findings will be published in high ranked international journals and presented to the international academic community at a final conference in Brazil in order to critically feed the debate on SH upgrading and the role of living labs.


Social Housing in the Project Countries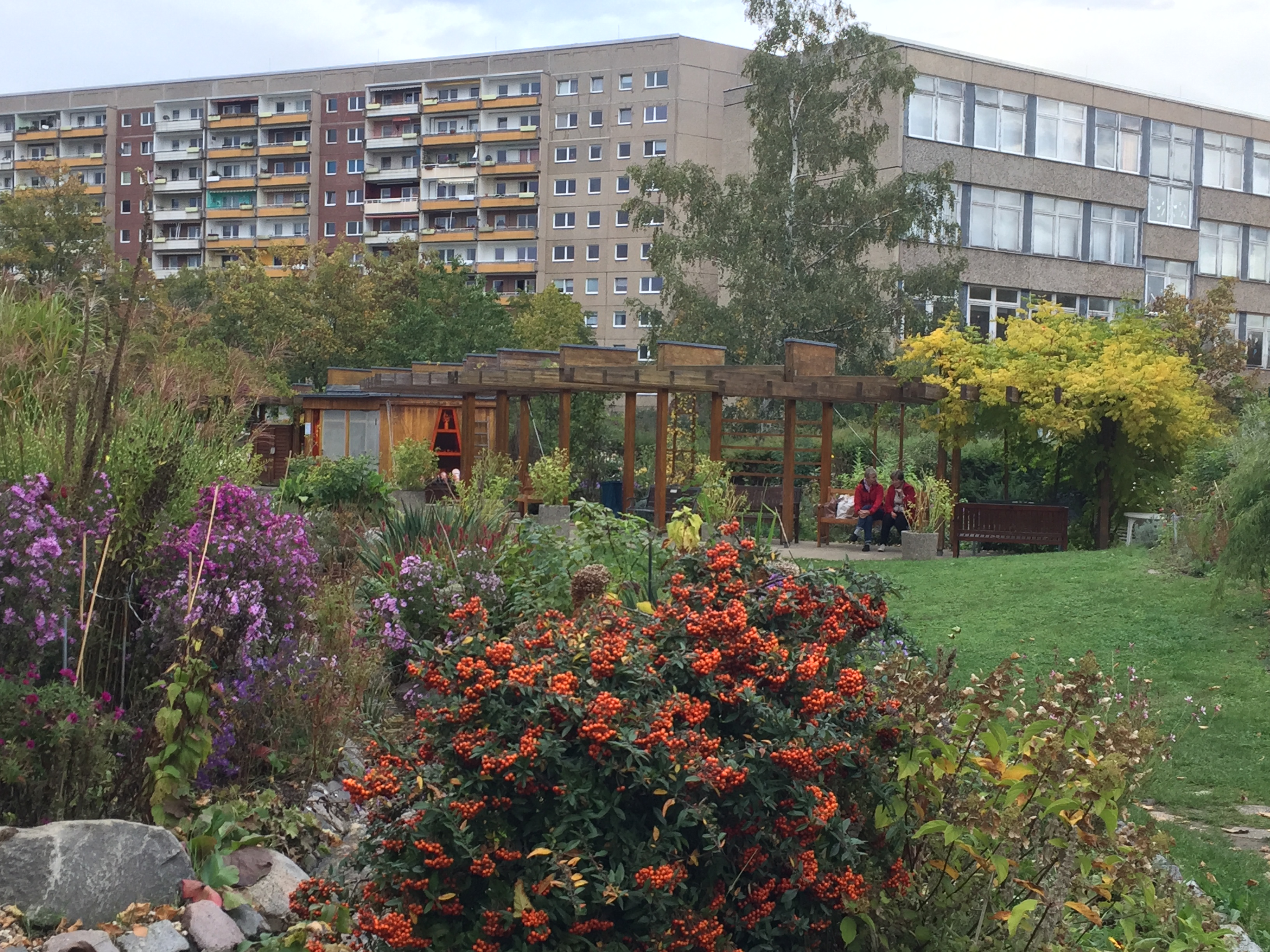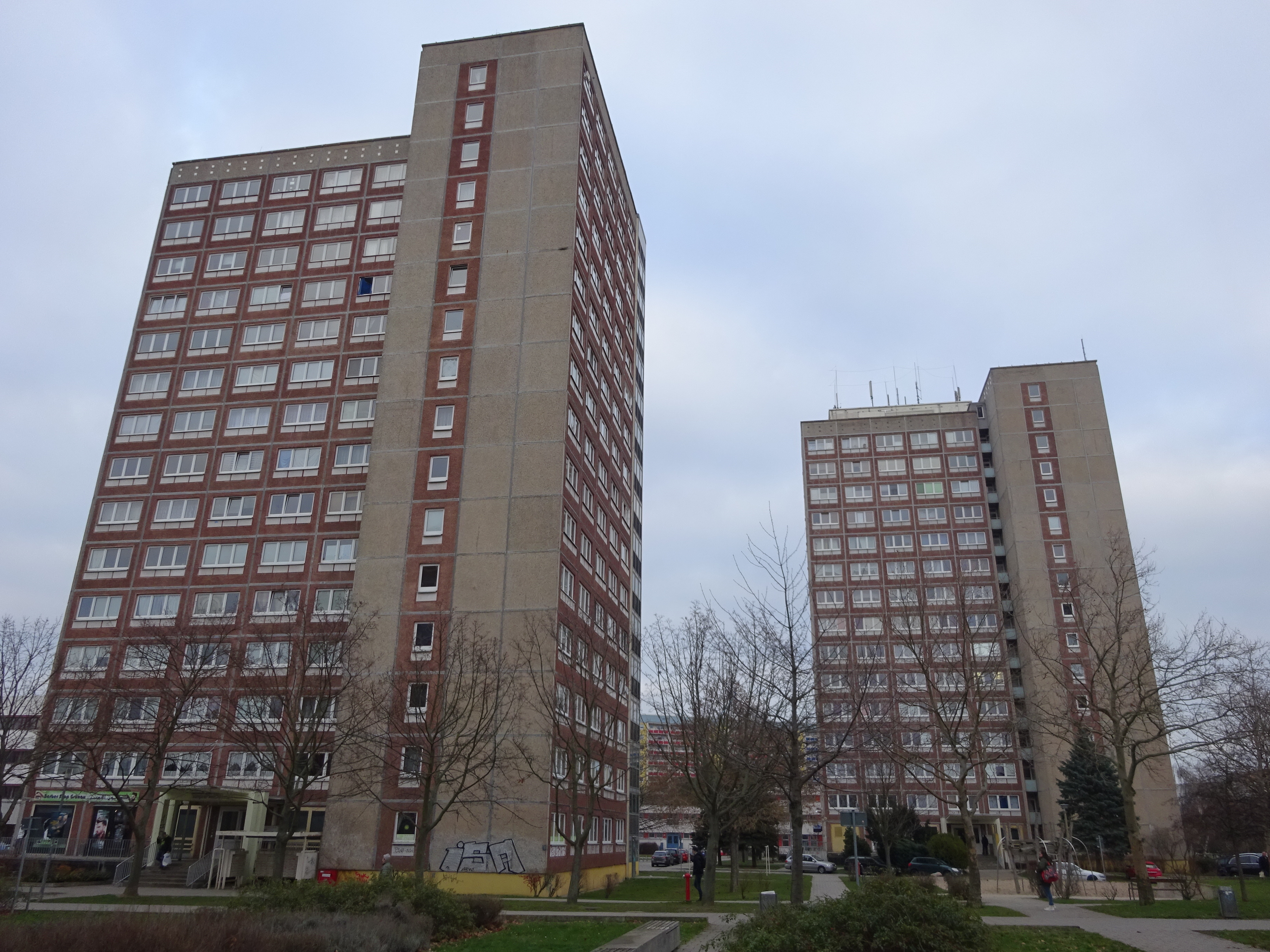 United Kingdom
Northern Ireland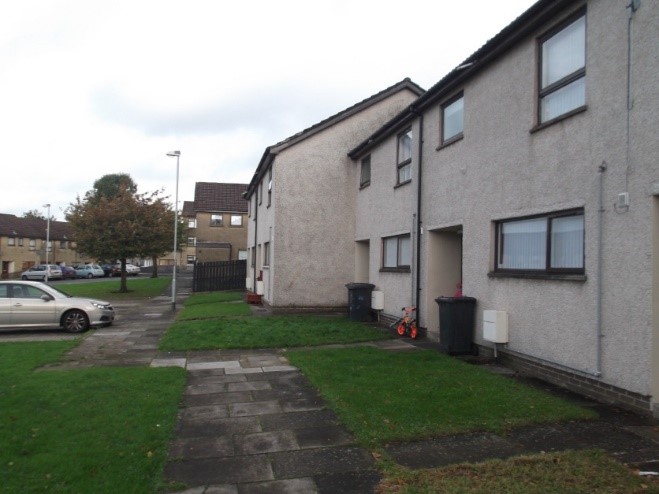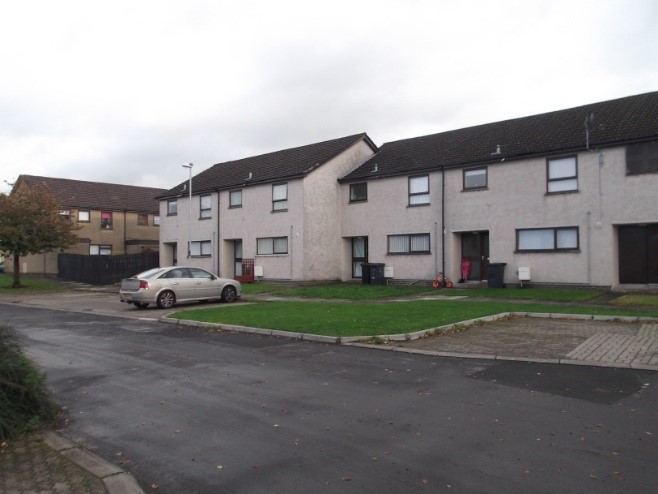 Netherlands
Pekela and Oldambt (Groningen)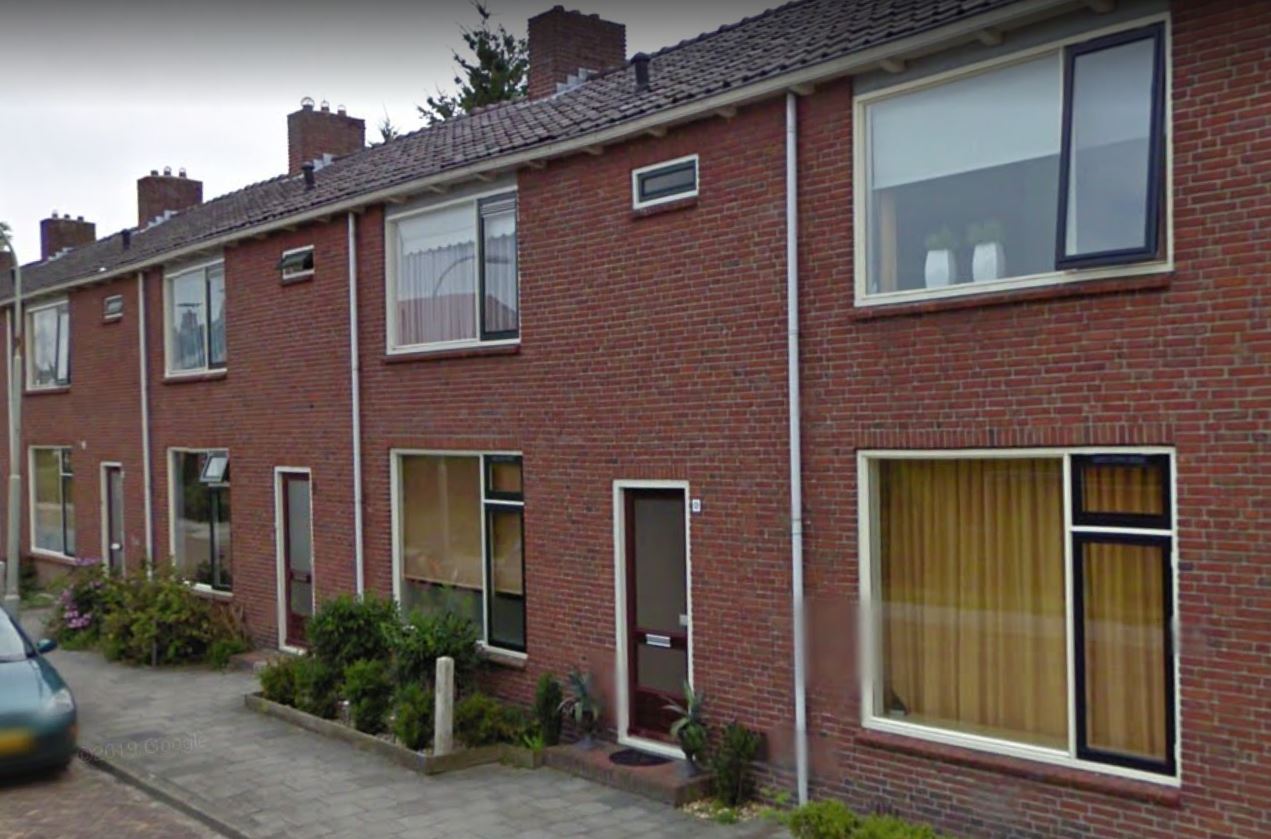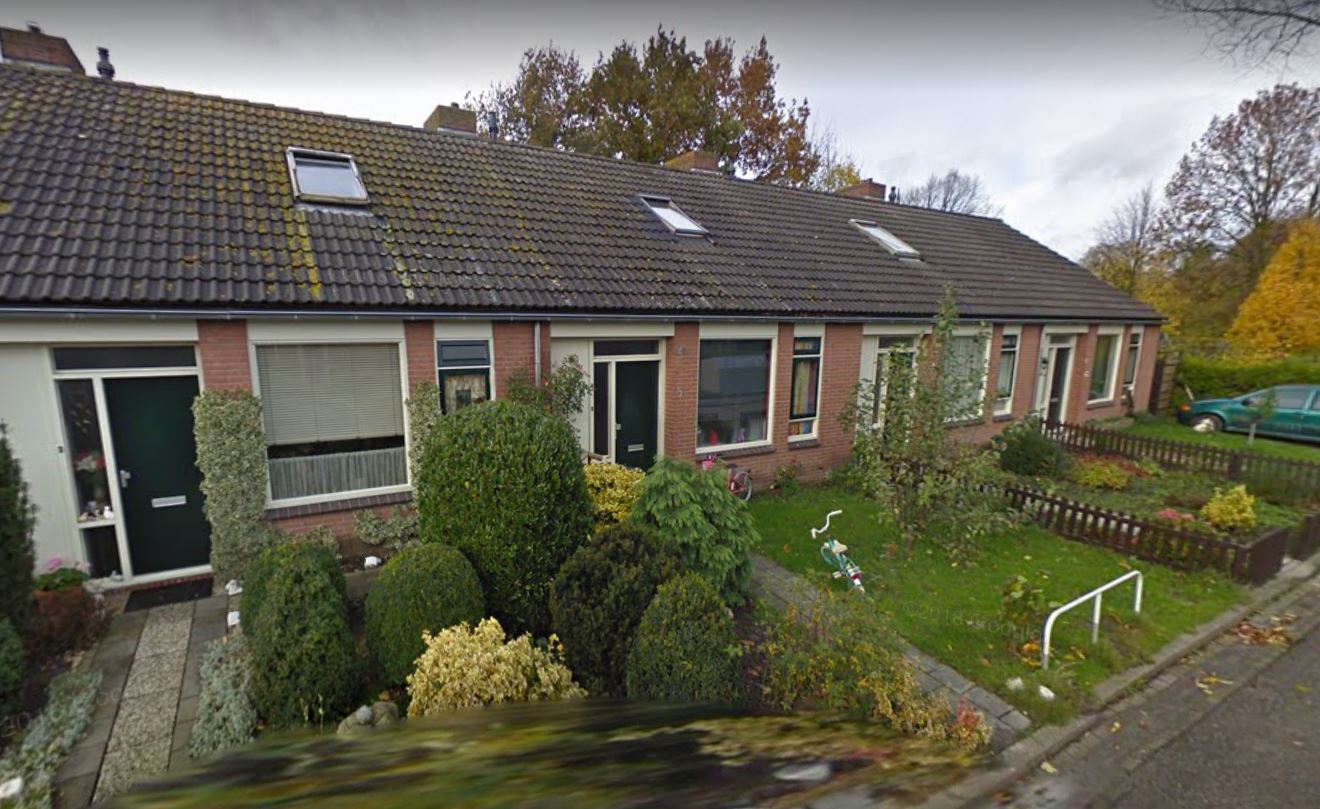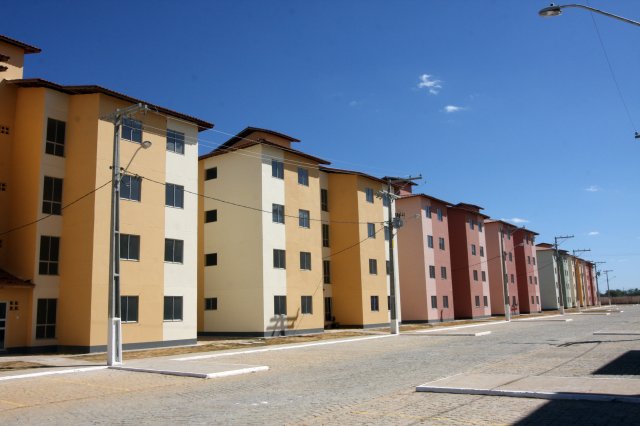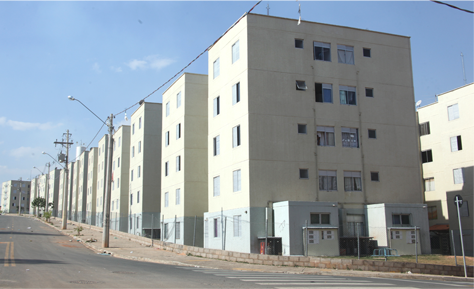 3D Visualisation Application

Modelling and visualisation of the green space in the case study area using the Unity Game Engine.

The 3D visualisations were created by Dr.-Ing. Carolin Helbig.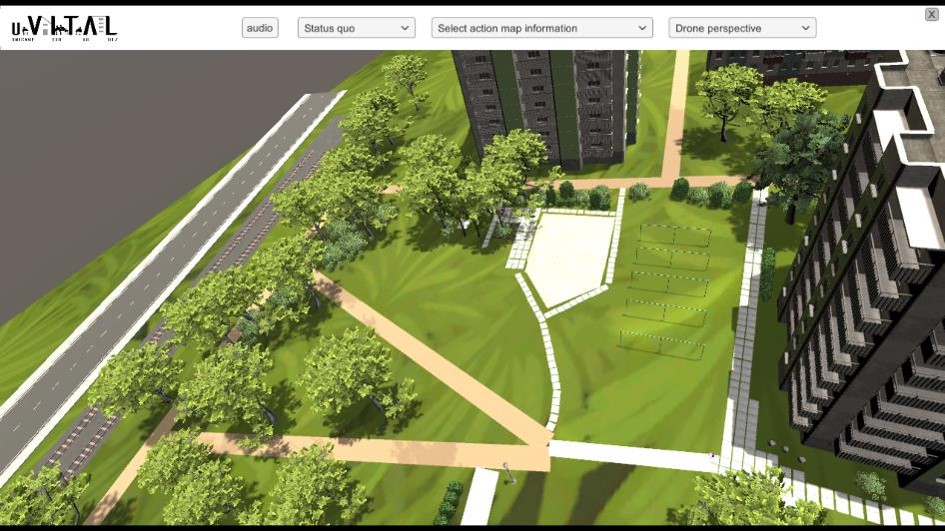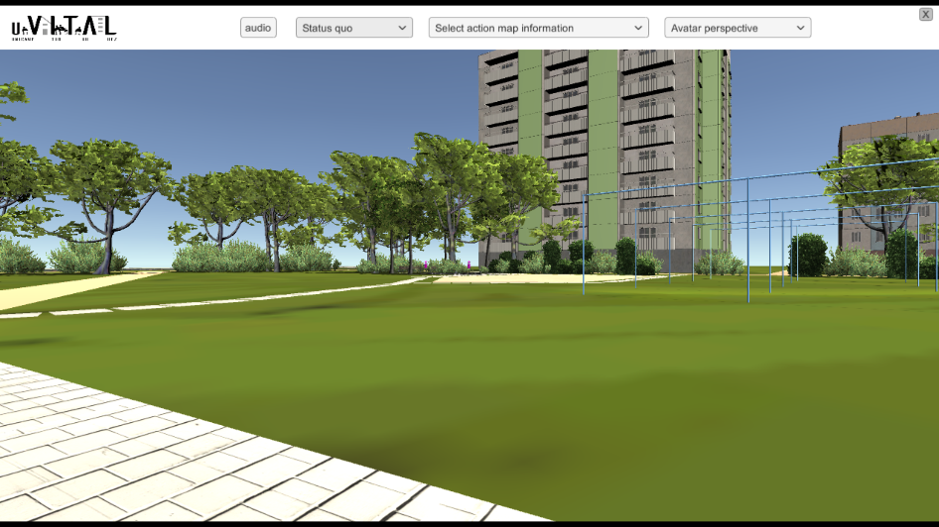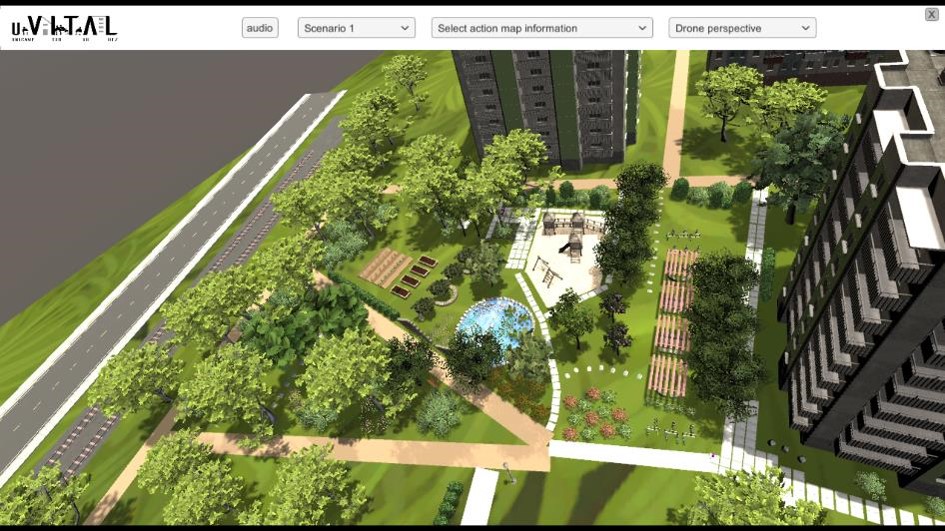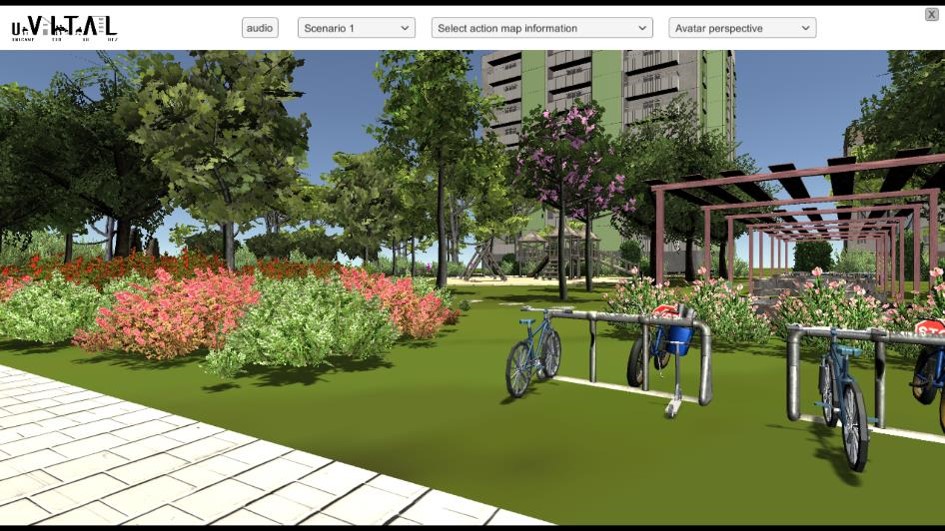 Integration of micrometeorological simulation data (see also project "Heat Stress") and visualisation of wind streamlines: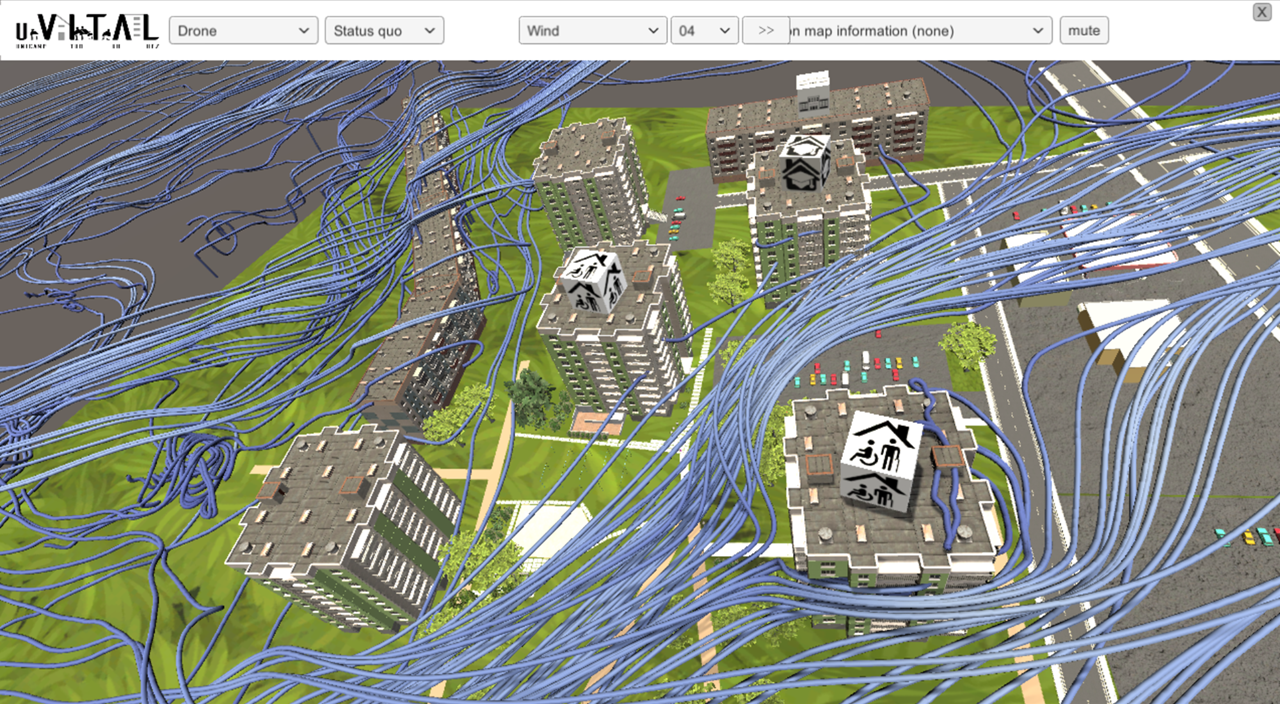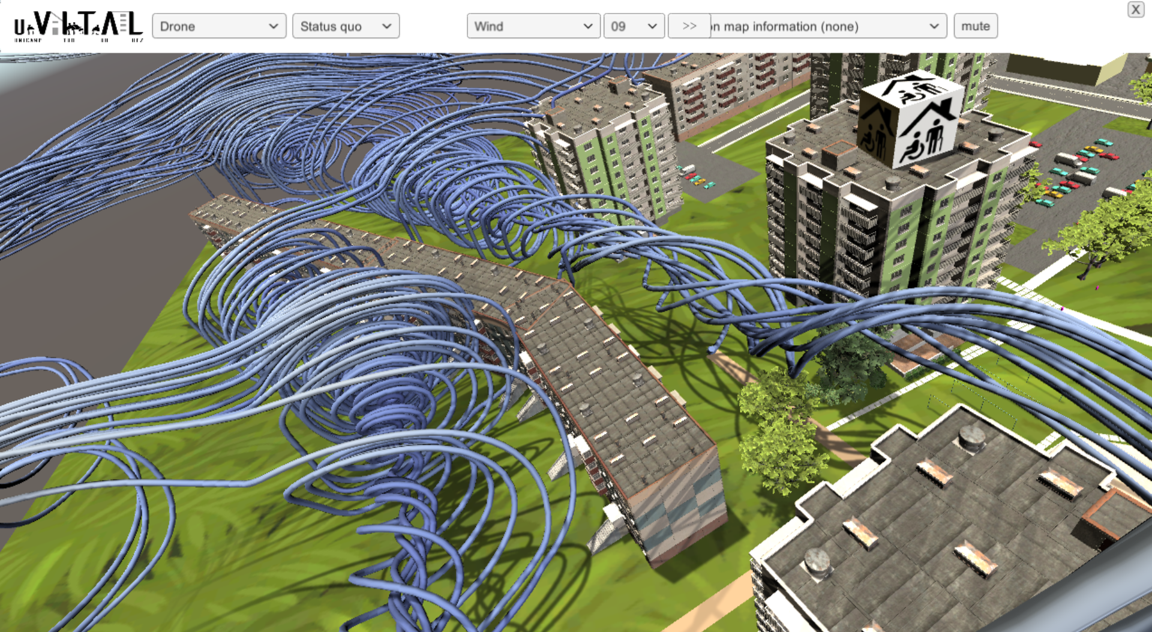 Publications
Pößneck, J. (2022): The challenges of social housing upgrading from a social science perspective. In: Tzortzopoulos, P., Formoso, C. T., Kagioglou, M. (Eds.): Book of Abstracts: 9th International Workshop: When Social Science Meets LEAN and BIM: Towards Industry 5.0, 20th and 21st June 2022, Western Sydney University, Australia. Penrith, N.S.W.: Western Sydney University, pp. 13-14. Volltext (DOI)

Kabisch, S., Pößneck, J. (2021): Grünau 2020. Ergebnisse der Bewohnerbefragung im Rahmen der Intervallstudie "Wohnen und Leben in Leipzig-Grünau". UFZ-Bericht 1/2021, Leipzig. https://doi.org/10.57699/76TC-4757. Download (PDF, German)