Dr. Guilherme Nogueira

Helmholtz Centre for
Environmental Research - UFZ
Permoserstr. 15
04318 Leipzig
Germany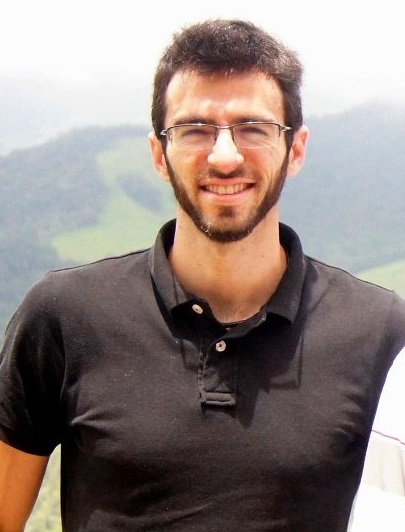 Research Topics
Surface water - Groundwater exchange processes, mixing, and dynamics
Reactivity of coupled stream-groundwater-systems
Numerical simulations of flow and (reactive) mass transport in coupled SW-GW systems
Construction and optimization of groundwater (and coupled SW-GW) numerical models at different scales
Characterization of hydrochemical and hydrologic processes in catchments
2023 (2)
2022 (1)
2021 (4)
2020 (1)
2019 (1)
2015 (2)

Nogueira, G., Chang, H. K., (2015): SIMULAÇÃO NUMÉRICA DE FLUXO DE ÁGUAS SUBTERRÂNEAS DO AQUÍFERO RIO CLARO, NA PORÇÃO NORDESTE DO MUNICÍPIO DE RIO CLARO, SP.
Associação Brasileira de Águas Subterrâneas (ABAS)
DOI: https://doi.org/10.14295/ras.v29i2.28304

Teramoto, E. H, Chang, H. K., Dias, R., Nogueira, G., Kiang, C. H., (2015): CORREÇÕES EMPÍRICAS PARA O APRIMORAMENTO DA CLASSIFICAÇÃO DE COBERTURAS IMPERMEÁVEIS EMPREGANDO IMAGENS DE SATÉLITE DE MÉDIA RESOLUÇÃO
Associação Brasileira de Águas Subterrâneas (ABAS)
DOI: https://doi.org/10.14295/ras.v29i1.27933

Researcher at the Department of Hydrogeology at the Helmholtz Centre for Environmental Research (UFZ), Leipzig


PhD student at the Department of Hydrogeology at the Helmholtz Centre for Environmental Research (UFZ), Leipzig, under the ENIGMA-ITN Programme:
"European training Network for in situ imaGing of dynaMic processes in heterogeneous subsurfAce environments"


M.Sc. Water Science and Engineering, IHE-Deflt
M.Sc. Hydro Science and Engineering, TU-Dresden
M.Sc. Environmental Engineering, IST-Lisbon


Internship at Deltares, Utrecht - NL
Master student under the GroundwatCH Erasmus+ Joint Master Programme:
"GROUNDWAter: Global CHanges and Adaptations"


Assistant researcher at LEBAC - Laboratory for Watershed Studies, Rio Claro - BR

Exchange year at the Ruprecht-Karls-Universität Heidelberg, Heidelberg
B.Sc. Geology (Geosciences), UNESP - São Paulo State University
Gallery

Aerial view from the Selke River and its riparian area.